Is The Bachelorette Airing on Tuesday, Nov. 3?
If The Bachelorette Follows Its Usual Schedule, It Won't End Until After Christmas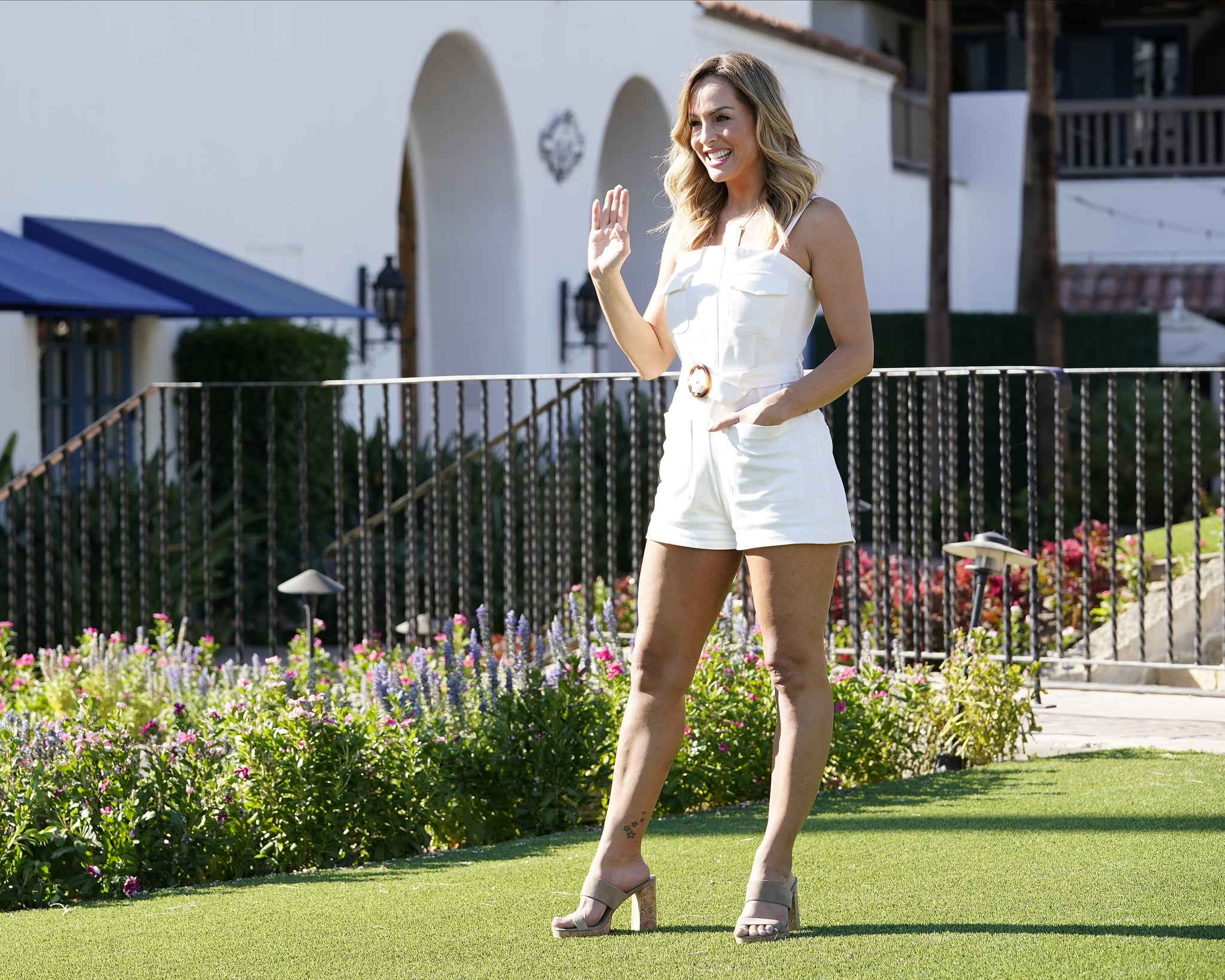 Figuring out when The Bachelorette finale will air is even more complicated this year! Clare Crawley's season got a late start due to filming delays from the coronavirus pandemic, so we don't even have a confirmed episode count yet. Add to that the high drama of Clare leaving only a few episodes in and being replaced with Tayshia Adams, and you've got a lot of uncertainty.
We suspect the season will try to wrap up before the end of the calendar year, since we know the next season of The Bachelor, starring Matt James, is already filming and presumably aiming for the show's usual January premiere date. Bachelorette seasons typically run somewhere around 11 episodes, give or take, and with two different leads this season, we think this will be one of the longer seasons to give Tayshia enough time to really go on her journey, and for viewers to get invested.
Based on the way previous seasons have shaken out, plus the upheaval of this year, here's how we think this unusual season may go. Obviously, this is just our best guess right now — we know ABC loves to mess with us and drop in plenty of surprises!
Tuesday, Oct. 13 — Episode 1: Limo entrances, first impression rose, etc.
Tuesday, Oct. 20 — Episode 2: Group date, one-on-one date, second group date
Tuesday, Oct. 27 — Episode 3: Rose ceremony, group date, one-on-one date
Thursday, Nov. 5 — Episode 4: Clare leaves and Tayshia arrives! Note that this episode is on a different night than usual because of Election Day coverage on Tuesday, Nov. 3
Tuesday, Nov. 10 — Episode 5: One-on-one date, group date, two-on-one date
Tuesday, Nov. 17 — Episode 6: One-on-one date, group date, one-on-one date
Tuesday, Nov. 24 — Episode 7: One-on-one date, second one-on-one date, third one-on-one date
Tuesday, Dec. 1 — Episode 8: Some form of "meet the family" dates. This would usually be the hometown visits week, but with COVID-19 filming restrictions, we're assuming that there won't be any traveling out to the hometowns — families might visit the resort after quarantining or do some kind of virtual visit.
Tuesday, Dec. 8 — Episode 9: Fantasy suites
Tuesday, Dec. 15 — Episode 10: "The Men Tell All" special episode
Tuesday, Dec. 22 — Episode 11: Part one of the season finale
Tuesday, Dec. 29 — Episode 12: Part two of the season finale and the "After the Rose" special