Elizabeth Holmes Sentenced to Over 11 Years in Prison
Elizabeth Holmes Has Been Sentenced to Over 11 Years in Prison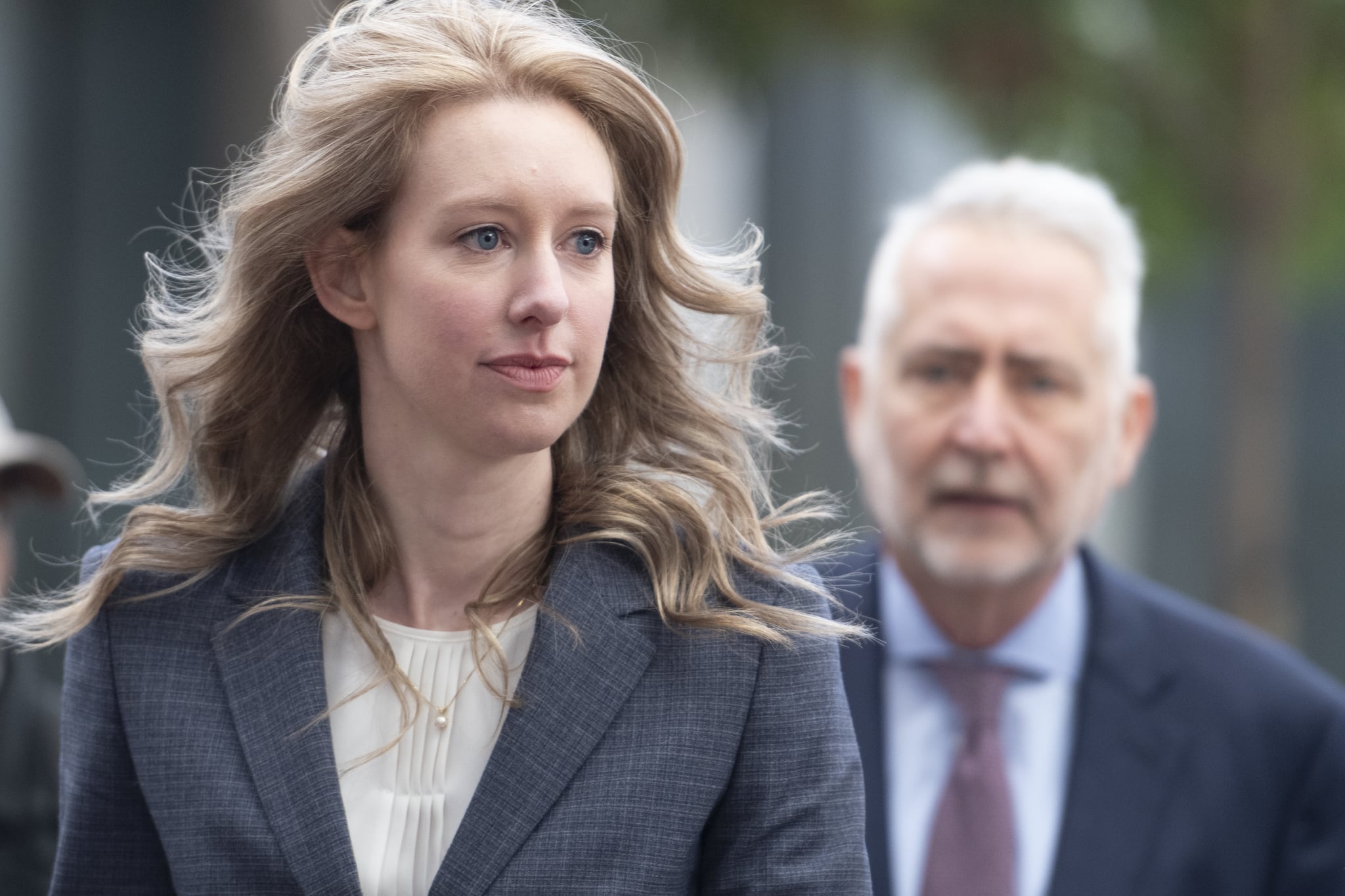 Image Source: Getty / Yichuan Cao / NurPhoto via Getty Images
Elizabeth Holmes, the founder and CEO of failed at-home blood-testing startup Theranos, has been sentenced to 11 years and three months in prison, followed by three years of supervised release, NBC News reported on Nov. 18. "I regret my failings with every cell of my body," Holmes told the court before receiving her sentence, per the outlet.
Amid her infamous fraud trial, Holmes became the subject of several projects, including HBO's documentary "The Inventor" and Hulu's miniseries starring Amanda Seyfried, "The Dropout." With Theranos's technology, Holmes promised to rapidly conduct hundreds of medical tests with small amounts of blood. These claims, however, turned out to be false, even though Theranos's tests were being rolled out in drugstores across the country for the general public. Unlike the scams of fake heiress Anna Delvey, Holmes's schemes yielded potentially harmful medical data, with patients later alleging that she duped them with false or faulty test results. Holmes, formerly celebrated as a biotech wunderkind, was charged with 11 counts of fraud and conspiracy and found guilty on four of those charges. So what happened to Holmes following Theranos's demise? Here's what we know about her life following her high-profile case.
Who Is Elizabeth Holmes?
Before looking at Holmes's whereabouts today, let's first unpack the backstory that launched her Silicon Valley fame. In 2003, at age 19, Holmes dropped out of Stanford to focus on building her company. She raised $900 million in investor money and created a prototype for the Edison machine, which was supposed to yield accurate blood-test results using a finger prick. Naturally, scientists were incredibly skeptical of the company's claims, but that didn't stop money from pouring in.
How Did Elizabeth Holmes Get Caught?
Theranos's decline came about when Wall Street Journal reporter John Carreyrou started publishing pieces about Theranos in 2015. The Edison was indeed too good to be true. It turned out that Theranos often used third-party analyzers to run tests because it couldn't conduct all the tests it offered on its proprietary machines. In 2016, Walgreens, which had several locations serving as blood testing sites for the startup, cut ties with Theranos due to faulty test results. The drugstore company sued Theranos for $140 million for breach of contract and eventually settled.
What Is Elizabeth Holmes's Relationship Status?
While dealing with Theranos's fallout, Holmes became engaged to Billy Evans, the heir to the Evans Hotel Group, in 2019. They later reportedly married in a secret ceremony. Due to the COVID-19 pandemic and her pregnancy, Holmes's trial was delayed and did not formally start until August 2021, a month after she gave birth to her first child.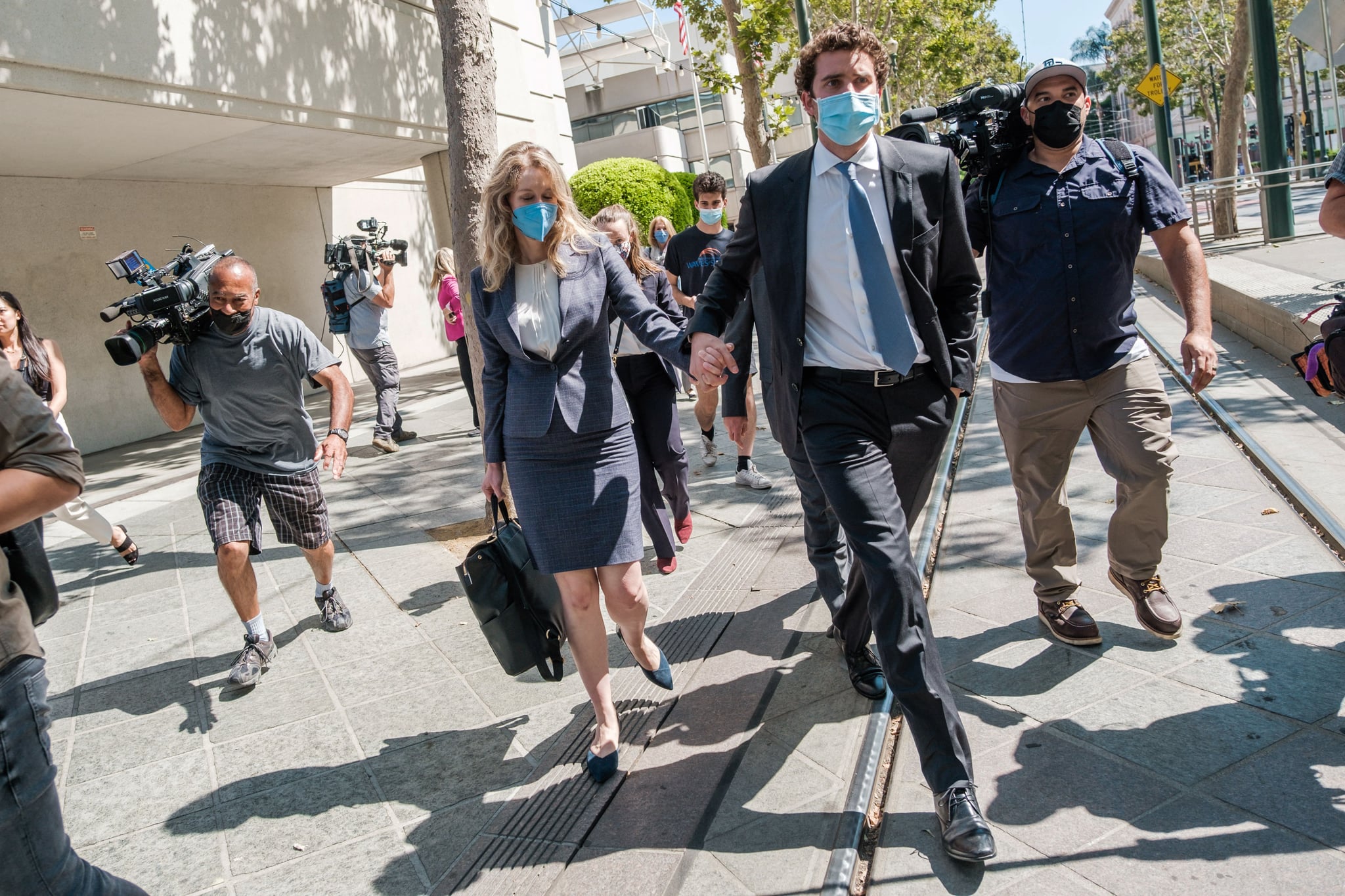 Image Source: Getty / NICK OTTO / AFP
What Was Elizabeth Holmes's Conviction and Sentence?
In 2018, the Securities and Exchange Commission (SEC) formally charged Holmes with defrauding investors. She and business partner and former boyfriend Sunny Balwani pleaded not guilty. In July, Balwani was found guilty of two counts of conspiracy and 10 counts of wire fraud. His sentencing is currently scheduled for Dec. 7, per AP News. During her trial, Holmes testified that Balwani was controlling and sexually assaulted her during their relationship (claims that Balwani denies). With these allegations coming to light, her defense team argued the abuse Holmes faced negatively impacted her ability to make decisions.
In January 2022, Holmes was convicted on three charges of wire fraud and one count of conspiracy to commit wire fraud by lying to investors. On Nov. 18, she was sentenced to over 11 years in prison.