The Dropout: Amanda Seyfried on Elizabeth Holmes's Voice
How Amanda Seyfried Captured the "Oddness" of Elizabeth Holmes's Voice in "The Dropout"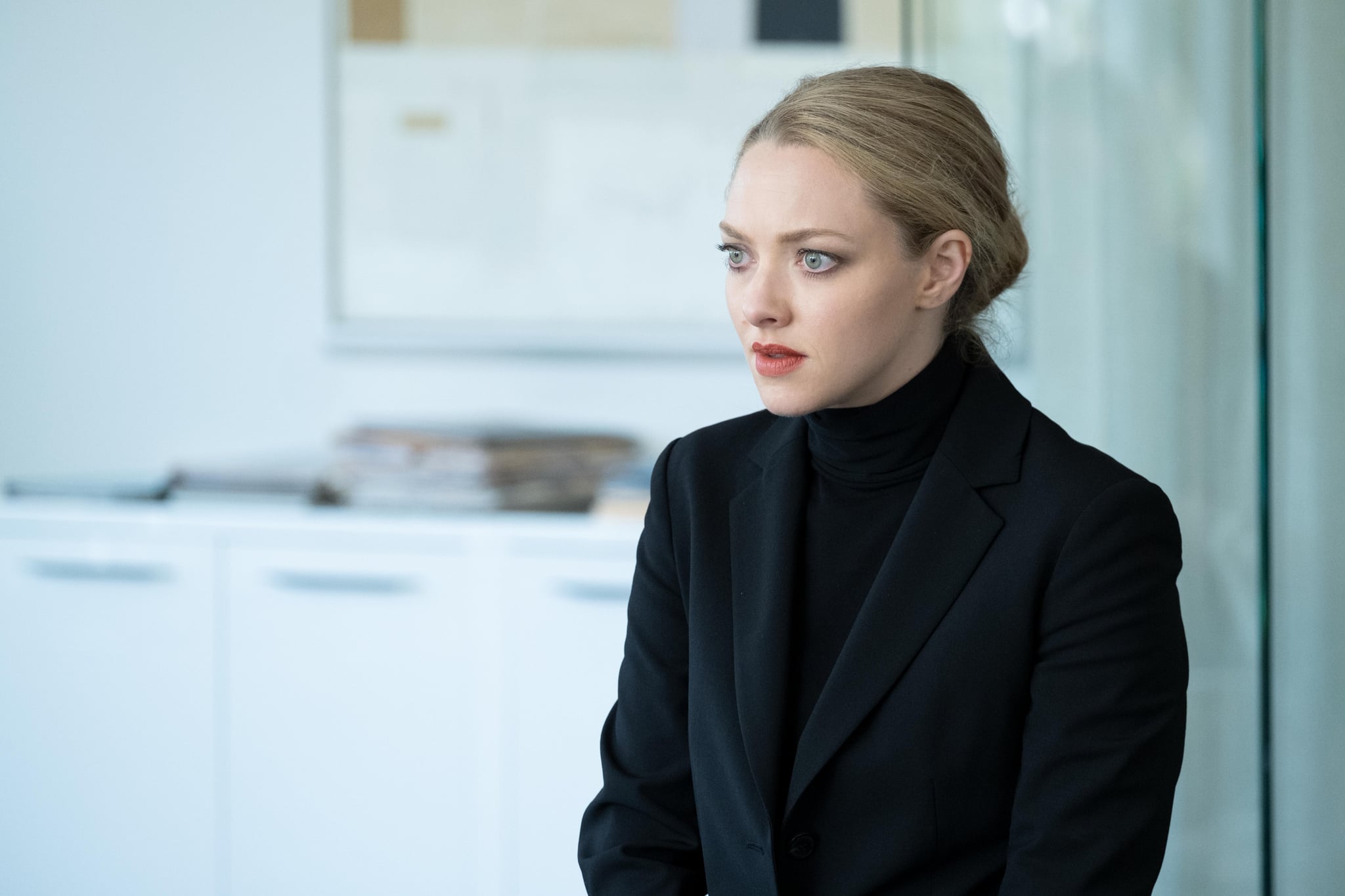 After seeing Amanda Seyfried in the trailer of Hulu's "The Dropout," I'm even more excited about her portrayal of Theranos founder and self-made billionaire Elizabeth Holmes. The upcoming limited series — which tells the story of how Holmes scammed her way to the top of the tech industry — released the new clip on Feb. 7, and it's hard not to be impressed by Seyfried's spot-on imitation of Holmes's distinct "fake baritone" voice.
During a virtual panel at the Television Critics Association's winter press tour on Feb. 8, Seyfried shared how she was able to nail the iconic voice. The challenge, she said, was figuring out how to "capture the oddness of it." "The shape of my mouth isn't the same as hers, but I can make sounds somewhat or pretty close to what she did," Seyfried said. "And that's my job as an actor, mimicking and stuff like that. But in terms of the depth of it, I had to work really hard to get there, because I speak at such a higher level than she does naturally."
Seyfried noted that she couldn't quite figure out how to deepen her voice the way Holmes did in real life. She tried "different breathing and tricks" to get it just right, and she hopes it'll convince viewers.
"I am a little worried about what people are going to say about the voice," "The Dropout" star said. "But at the end of the day, I'm an actor, and I'm not her, and I did my best to try to capture the oddness of it." "The Dropout" premieres on Hulu on March 3.