Is Lucia State Hospital From Netflix's Ratched a Real Place?
Netflix's Ratched Takes Place in Lucia, CA, but the Depiction Differs From the Real-Life Town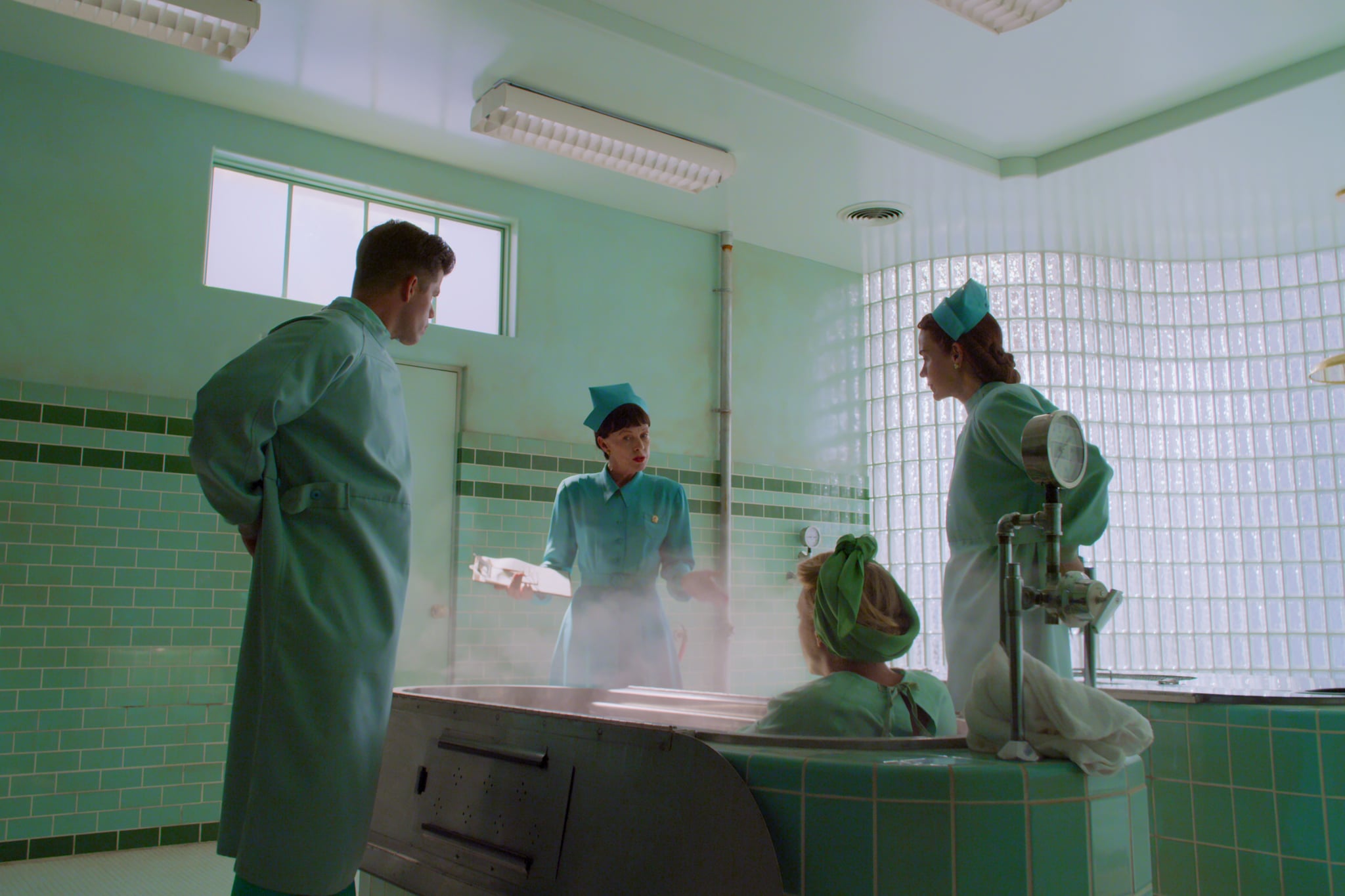 Season one of Netflix's Ratched is filled with eerie symbolism and ruthless murders as most of the gory episodes happen at a California facility called Lucia State Hospital. While watching the chilling — and, at times, nauseating — torts that take place during Nurse Mildred Ratched's (Sarah Paulson) time at the psychiatric institution, it's hard not to wonder if it's a real place. Turns out, the hospital is just a depraved make-believe site, but Lucia is an actual city located in Monterey County, CA, south of San Francisco and north of Santa Barbara.
Despite the Lucia setting, Ratched was filmed in different locations throughout Northern and Southern California. The Sealight Inn, where Nurse Ratched and other main characters reside, is a real motel called Lucia Lodge, which is positioned on a cliffside along the coast of Big Sur, CA. The resort was constructed sometime in the 1930s, which aligns with Ratched's 1947 timeline.
Most of the show, however, was shot in Los Angeles. The guise of Lucia State Hospital was created on the grounds of three different spots in the City of Angels, notably King Gillette Ranch in Calabasas, CA. The bar where Dr. Richard Hanover (Jon Jon Briones) meets Governor George Wilburn (Vincent D'Onofrio) and his press secretary, Gwendolyn Briggs (Cynthia Nixon), is also a real LA restaurant and landmark saloon named Cole's French Dip. The establishment opened in 1908 and lauds itself as the creator of the French dip sandwich — though LA eatery Philippe the Original claims it created the dish.
Although Ratched is a prequel to Ken Kesey's 1962 novel One Flew Over the Cuckoo's Nest, its California milieu sets it apart from the book's Oregon surroundings. Who knows, perhaps we'll be taken to a totally different backdrop in the presumed second season.