You Definitely Know the Actor Who Plays The Collector in Avengers: Infinity War
If you skipped Guardians of the Galaxy or missed the mid-credits scene from Thor: The Dark World back in 2013, then you may have been confused about all the fuss that was made over The Collector, the short-lived character in Avengers: Infinity War. The eccentric alien, also known as Taneleer Tivan, is a connoisseur of rare objects who, like Thanos, once expressed an interest in obtaining all six Infinity Stones.
But while you were unraveling those plot points, did you happen to notice that The Collector is played by one of Hollywood's most decorated leading men, Benicio del Toro? Del Toro, who has been acting since the late 80s. His breakout role came in 1995 with the marble-mouthed Fred Fenster in The Usual Suspects. Since then, he's appeared in films like 21 Grams, Sicario, Sin City, and License to Kill. He also won a Screen Actor's Guild Award, a Golden Globe, a BAFTA award, and an Oscar for his supporting role in Steven Soderbergh's crime drama, Traffic, in 2001.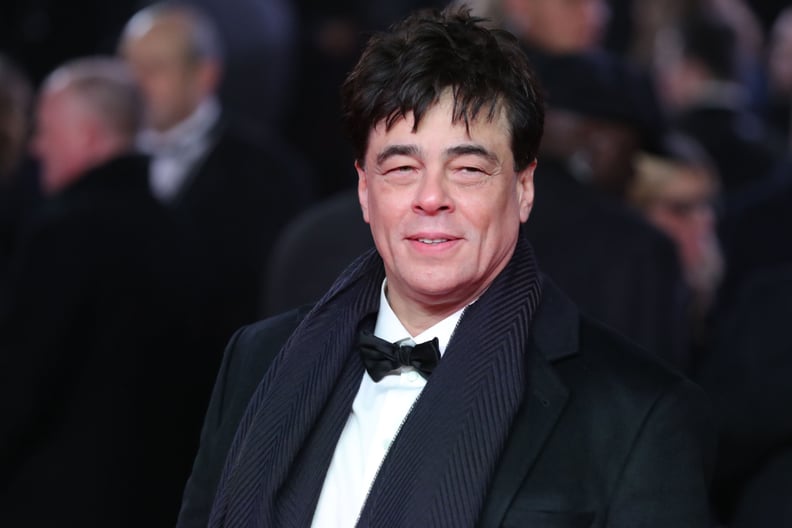 Admired for his raspy voice and dark eyes, Del Toro quickly became the go-to actor for gangster films, but has more recently dabbled outside of the crime genre by starring in films like Star Wars: The Last Jedi and Guardians of the Galaxy, while still choosing characters that are dark and deeply flawed.
While promoting Avengers: Infinity War at CinemaCon in Las Vegas, an event which caused him to miss the LA premiere of the movie, the actor said of his role:"I just hope that whatever I did worked."
It did! The scene in Avengers: Infinity War where we see The Collector is one designed to trick both the audience and the characters. Thanos uses the Reality Stone to create a mirage meant to test the loyalties of his adopted daughter, Gamora. That is to say, Del Toro's character is present for the scene, but what occurred isn't an accurate representation of reality. What happened to The Collector, then? Well, we know Thanos managed to get the Reality Stone from him some time before where the Avengers: Infinity War story begins, but it's unclear whether Del Toro's character was actually murdered for the gem or merely cast aside in an unseen confrontation.
Will The Collector resurface? Probably not, since the movie version of the character seems to lack the powers of precognition, shape shifting, and energy manipulation inherent to his comic book counterpart. Besides, if The Collector's exclusion from Guardians of the Galaxy 2 is any indication, Marvel will continue to put its focus on the characters with the largest emotional arcs. We'll have to wait until the Avengers returns for a new movie on May 3, 2019 to know for sure.