Yes, That's a New Single by Gerard Way Featured in the Umbrella Academy Trailer For Season 2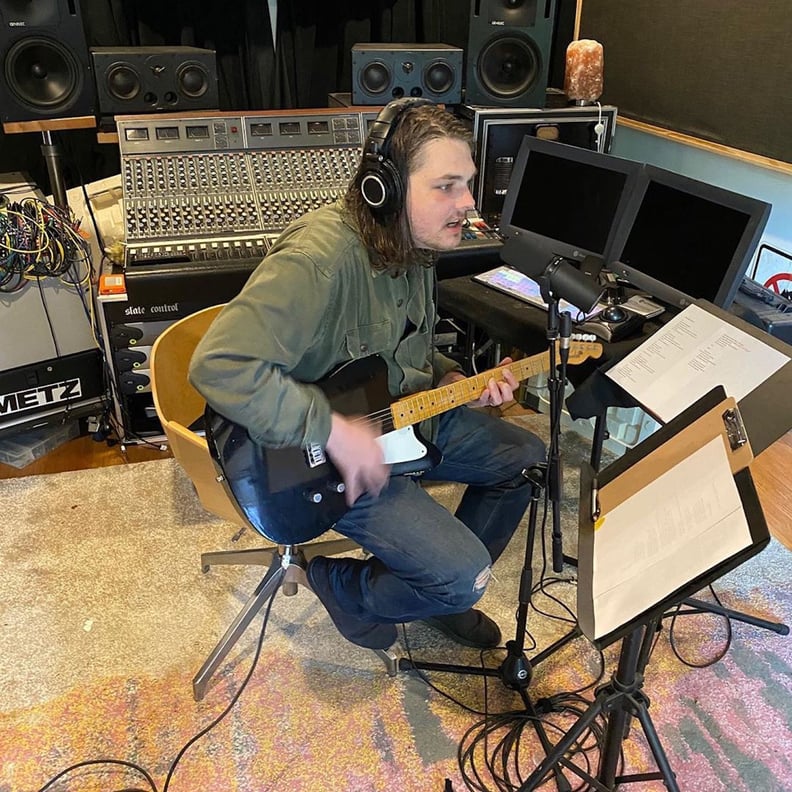 Netflix dropped the official trailer for season two of The Umbrella Academy, and it does more than give fans a first look at what the Hargreeves have gotten up to since that fateful time jump at the end of season one — it features a new original song from Gerard Way!
Way is the frontman of My Chemical Romance and also happens to be the co-creator of The Umbrella Academy graphic novels alongside artist Gabriel Ba. "I was originally inspired to write this track when series one of The Umbrella Academy was being shot," the singer said in a statement. "By the time I finished it 2020 was in full swing, the world had taken a profound turn and the song was finished in a surreal new reality."
It's an appropriate theme considering the new season is all about the Hargreeves landing in a surreal new reality that they didn't expect. The trailer reveals that when Five used his powers to save his family from the Vanya-induced apocalypse in 2019, he ended up scattering them back in time around Dallas, TX. They get separated throughout three years starting in 1960 and everyone winds up living very different lives. Luther's illegally boxing, Diego is trapped in an asylum, Allison is thick in the Civil Rights Movements, Klaus has started a cult (and Ben is still sick of his sh*t), and Vanya is . . . seemingly living her best life, honestly. Five discovers that he and his siblings have brought the end of the world from 2019 back with them and now he has to find a way to reunite them all to stop the end of the world (again!) and return them to their original timeline.
Watch the music video for Way's new single featuring Judith Hill entitled "Here Comes the End" and get ready to dive back into the mess that is The Umbrella Academy when it premieres on Netflix on July 31.
Listen to "Here Comes The End" by Gerard Way feat. Judith Hill
The Umbrella Academy's Instagram Post on Gerard Way Singing the Trailer Song
"Here Comes the End" in The Umbrella Academy Season 2 Official Trailer