Emily in Paris: Will There Be a Season 2 on Netflix?
Netflix Confirms Emily in Paris Season 2 With a Hilarious Letter From Sylvie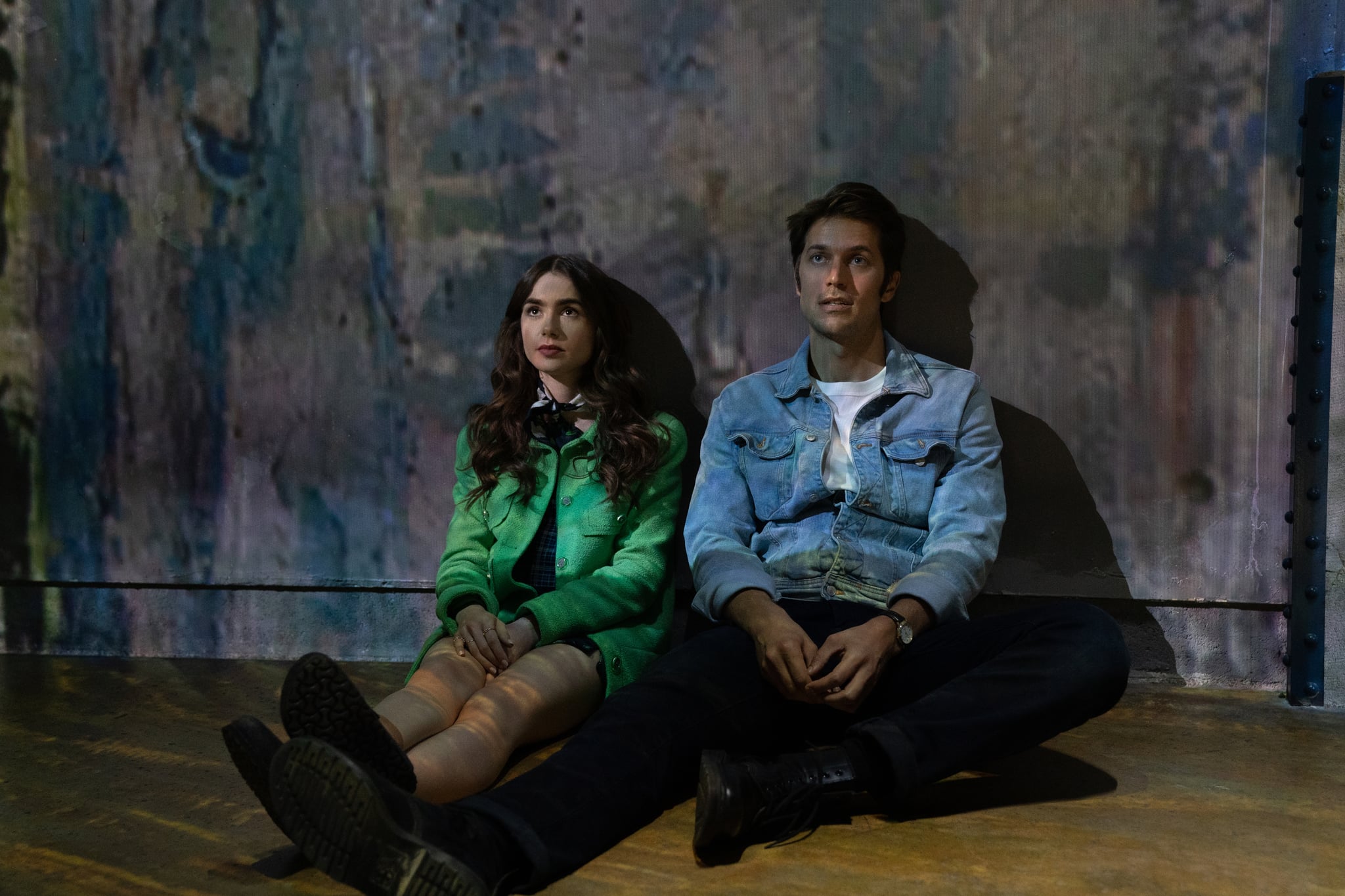 It looks like Emily Cooper is staying in the City of Love. On Nov. 11, Netflix confirmed that Emily in Paris will be returning for a second season. The first season, which premiered on Oct. 2, follows a young woman named Emily (Lily Collins) as she juggles love, life, and work in Paris. Following the release, the series received mixed reviews from fans. While some felt it was the perfect escapist series, others criticized the complicated relationships and one-dimensional characters.
Leaning into that conversation, Netflix shared a hilarious spoof letter from Emily's boss, Sylvie, announcing that she will remain in Paris for "an extended period of time." "We hope that by extending her time in Paris, Emily will further the relationships she has already made, delve deeper into our culture, and perhaps pick up a few words of basic French," the letter reads. "We will work in conjunction with you on applying for a work permit on her behalf to prolong her time here. We love having Emily in Paris! But please don't let her know that."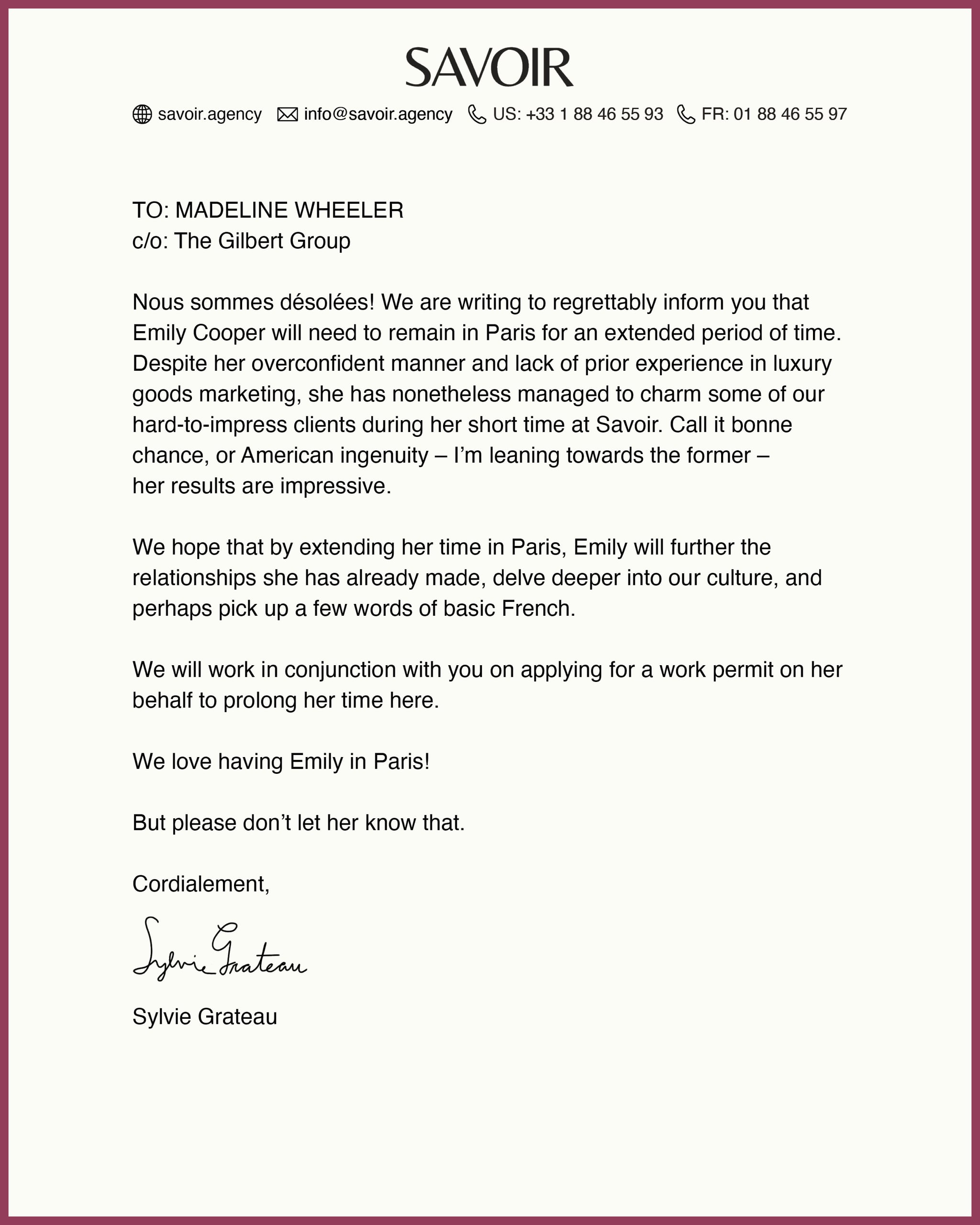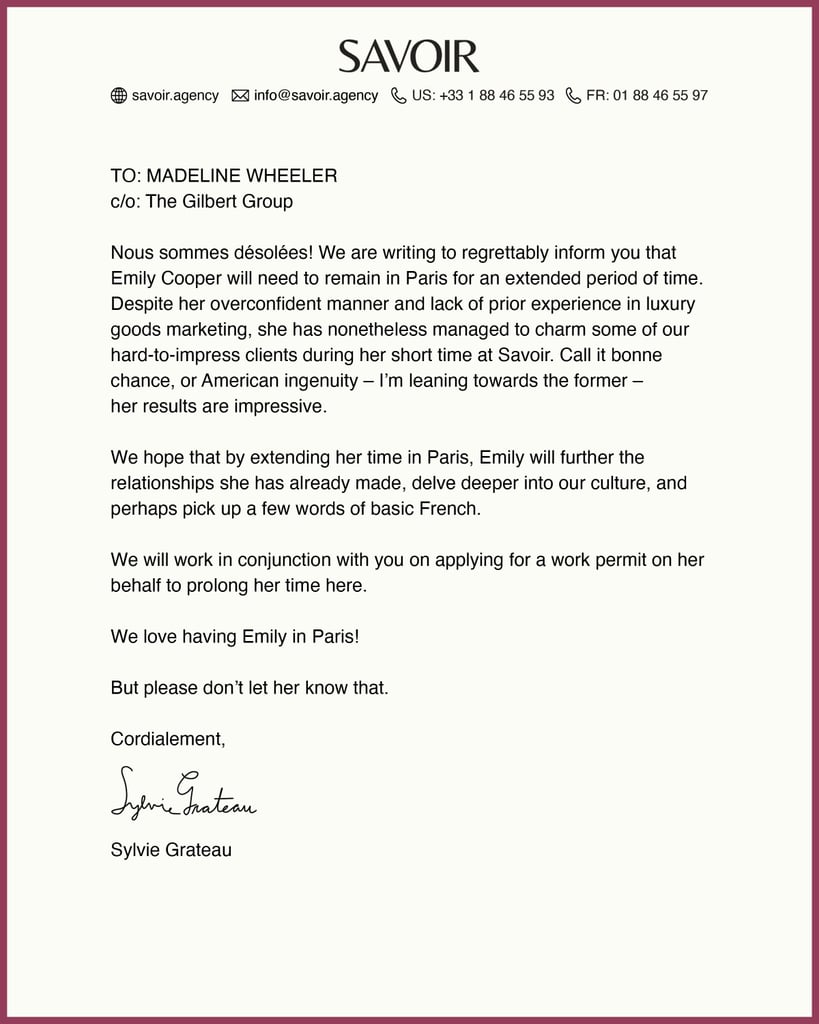 When POPSUGAR spoke with the cast back in October, they were already eager to continue the story. For Ashley Park, who plays Mindy, she was superexcited that her character and Emily become roommates at the end of the season, so she would love to explore that more. "My [character's] world was so separate from all of [Emily's] other worlds, so that would be fun," she said.
Collins echoed that same sentiment, saying, "There's so many things to unpack and unravel with our characters that we just got to fully know each other in the first 10 episodes, and the three of us haven't really hung out in the show, so that would be really fun to incorporate more of Mindy into all of our adventures." Speaking on the cliffhanger in the finale in particular, she teased, "I'm excited to see what happens."