Yara Shahidi on Harvard Education and Hollywood Similarities
Yara Shahidi on How Her Harvard Education Goes "Hand-in-Hand" With "Grown-ish"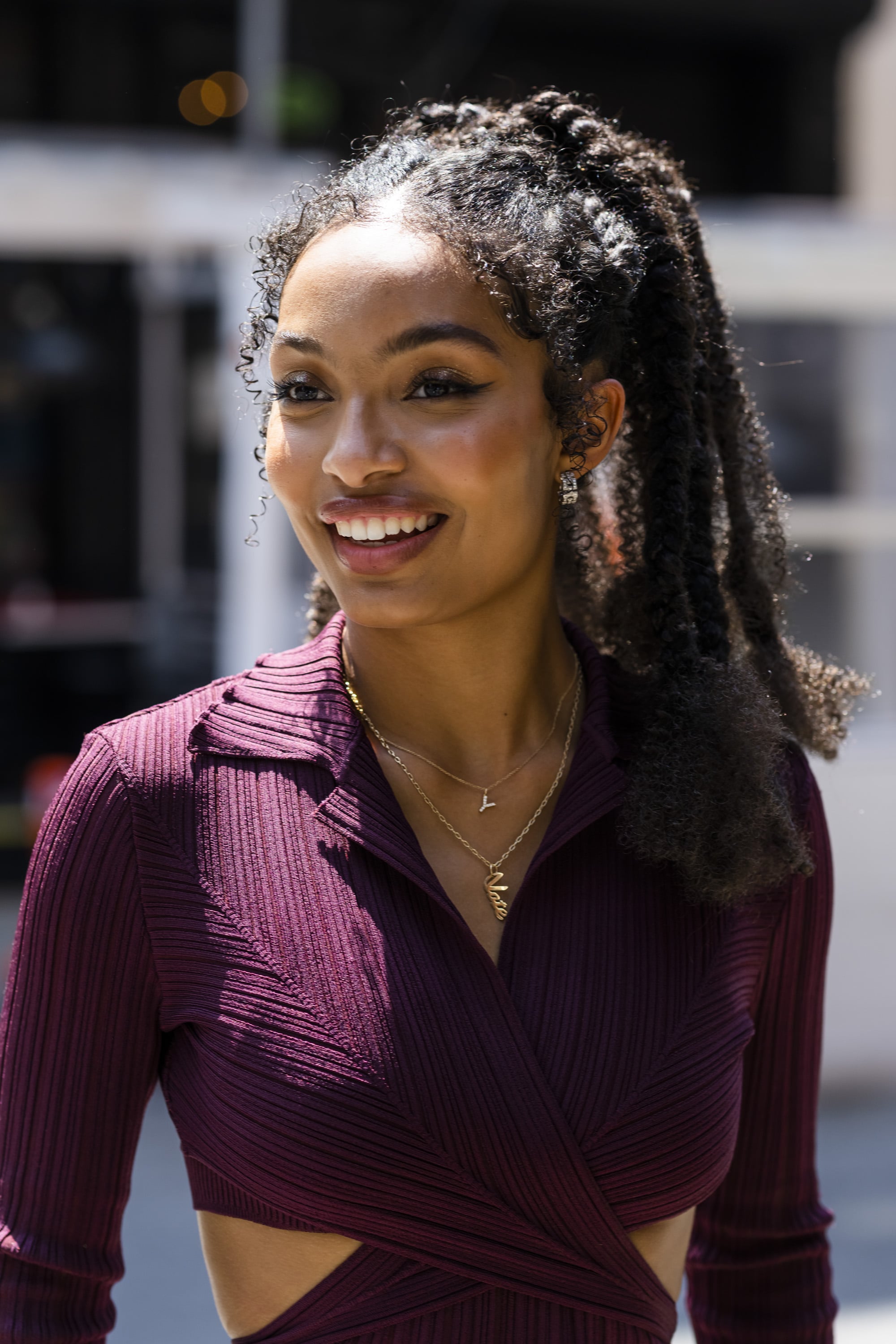 Just like her "Grown-ish" character, Zoey, Yara Shahidi is now a college graduate — and their experiences have more in common than viewers of the show, which is in its fifth season, might think. The actor, 22, graduated from Harvard University in May after majoring in Social Studies and African American Studies with a concentration in Black political thought under a neocolonial landscape. Shahidi started her college journey in 2017.
During the "Grown-ish" virtual panel at the Television Critics Association summer press tour on Aug. 2 — which POPSUGAR attended — Shahidi talked about how her own undergrad journey has lent to her experience working in Hollywood. "I think to have the beautiful opportunity that prides itself on having difficult conversations allowed a lot of what I was learning to feel applicable," Shahidi told reporters, calling the crossover of her interests "really beautiful."
"It's worked together and been really a hand-in-hand thing that's made me appreciate both acting, entertainment, and academia," she explained. "And I'm forever going to be a nerd."
"Grown-ish" kicked off its fifth season on July 20. The coming-of-age comedy, which began as a spinoff of "Black-ish," initially followed Zoey (Shahidi) and her friends' adventures at Cal U. But with her graduation, the focus has shifted to Zoey's brother Junior (Marcus Scribner), now a student at Cal U himself. Instead of campus drama, Zoey is navigating postgrad life — much like Shahidi.
New episodes of "Grown-ish" currently air weekly on Wednesdays.