Why Most of the Original "Grown-ish" Cast Aren't in Season 5
"Grown-ish" is finally returning for its fifth season on July 20, but this installment will look different in more ways than one. For starters, six original cast members who were part of Zoey's (Yara Shahidi) core group of Cal U buddies are bidding goodbye to the popular show. Season five of the Freeform coming-of-age comedy will follow a brand-new batch of freshmen. While we'll be reuniting with some "Grown-ish" favorites as season regulars — like Zoey, Trevor Jackson's Aaron, and Diggy Simmons's Doug (plus "Black-ish" star Marcus Scribner as Zoey's little brother Junior) — season four officially marks the end of an epic era for most of the original "Grown-ish" cast.
Showrunners Zakiyyah Alexander and Courtney Lilly shared with TVLine in March 2022 that while these beloved departing characters might not be the focus moving forward, there's always a possibility they might come back in future episodes. "Francia, Emily, Chlöe, Halle, Luka, and Jordan will always be a part of the -ish' family. This new season isn't a goodbye, we are just expanding the world; there will always be an open door for them to return," they told the outlet following the season four finale.
While the trailer for season five reveals that, at the very least, Francia Raisa, Emily Arlook, and Jordan Buhat will appear in the new installment of "Grown-ish" at some point, you might be curious why they, along with most of the original cast, are not returning as regulars. Well, frankly, the story came to a natural endpoint for many of the characters who graduated last season, but the cast full of up-and-comers have also taken on various new projects that may also have played a role.
Here's a refresher on where we left off with all the original "Grown-ish" characters at the end of season four, as well as the new projects that may have led to each actor's decision to not return for season five.
01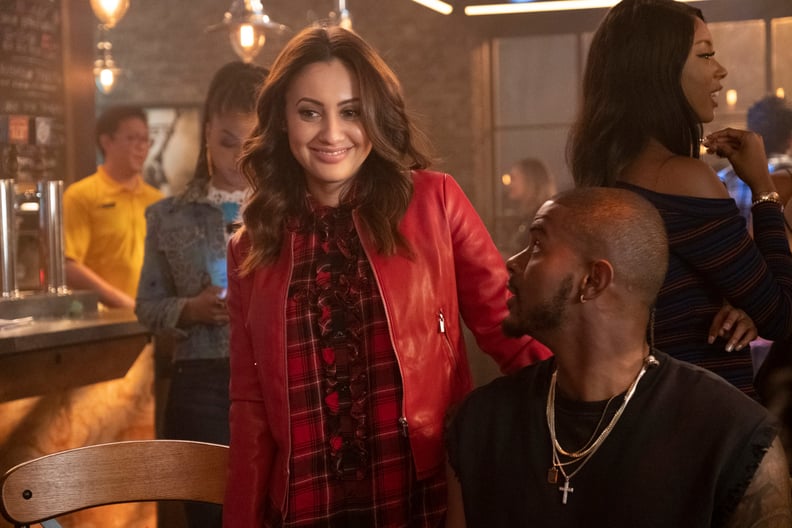 Why Isn't Francia Raisa in "Grown-ish" Season 5?
After breaking things off with Javi (Henri Esteve), Ana (Raisa) decides to join the dating pool again. However, she ends up hooking up with Vivek (Buhat), who ends up catching feelings for his long-time friend — feelings she may actually return. Toward the end of season four, in a turning-point decision, Ana rejects a clerking post for a conservative judge and drives back to her hometown of Miami with Vivek.
Raisa is currently a regular on "How I Met Your Father," Hulu's gender-swapped version of "How I Met Your Mother," where she plays main character Sophie's fashion-designer bestie and roommate, Valentina. Seeing as the Hulu sitcom got renewed for a 20-episode season two in February, the actress has her hands full. Her busy filming schedule could potentially have led to her ultimate decision to part ways with "Grown-ish."
02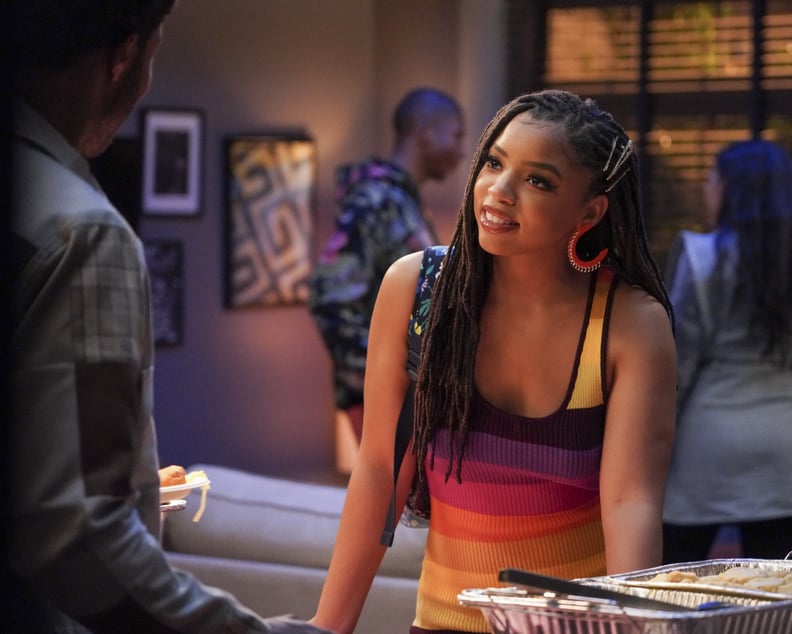 Why Isn't Chlöe in "Grown-ish" Season 5?
Real-life siblings and musical duo Chloe x Halle star as onscreen twins in "Grown-ish." Chlöe's character, Jazz, initially took her Olympic rejection in stride, choosing to focus on finding herself in a new light without her twin sister, Sky, by her side. However, as season four progresses, Jazz finds herself in situational depression after her breakup with Des, which is aggravated when she stops running. After an intervention by her friends and a pep talk from her ex, Doug, Jazz finally agrees to start her antidepressant course, and she finds the will to run again.
Chlöe's schedule is jam-packed as she gears up to release her eagerly anticipated debut solo album. The 24-year-old has so far dropped three singles off her forthcoming record — "Have Mercy," "Treat Me," and "Surprise." On top of working hard in the studio, Chlöe is set to appear in a thriller titled "Jane" alongside Madelaine Petsch, production for which is currently underway. Given her tight schedule, it's no wonder she couldn't continue taping "Grown-ish" season five.
03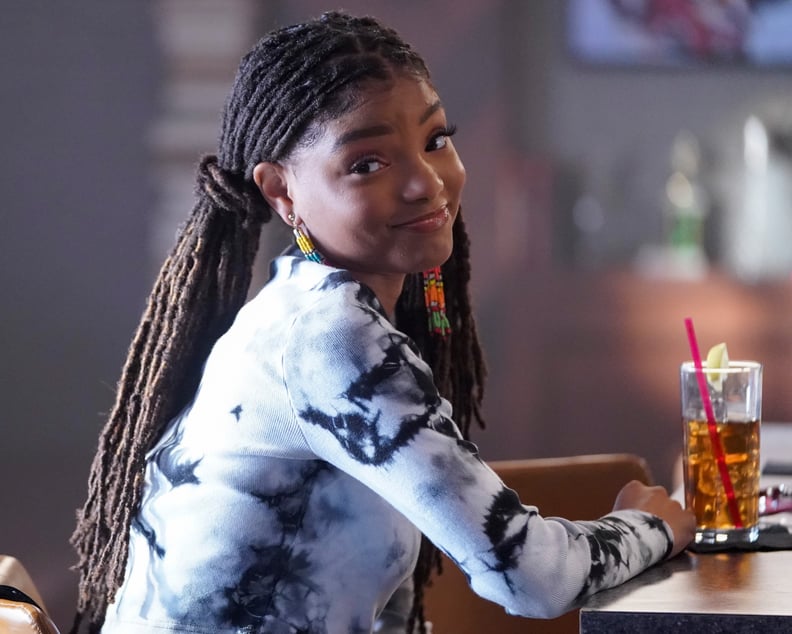 Why Isn't Halle Bailey in "Grown-ish" Season 5?
Halle Bailey plays Sky Foster, who, after landing a spot on the Olympic track team, pursues an Olympic career off screen. Halle was notably missing from the "Grown-ish" lineup in season four, and she won't be a regular in season five either.
The 22-year-old multitalented artist landed the titular role of Ariel in Disney's highly anticipated live-action adaptation of "The Little Mermaid" in December 2020. The star-studded musical fantasy wrapped up production in July 2021 and has set a release date for May 26, 2023. As Halle seized her big-screen break with "The Little Mermaid," she probably needed to devote her attention solely to the mega project.
Movie roles for Halle have continued to roll in, too. You'll be seeing Halle in yet another movie adaptation of an acclaimed musical soon when she stars as the young version of Nettie in "The Color Purple." The musical filmed from March to July 2022, which is likely why Halle was unable to participate in season five of "Grown-ish."
"The Color Purple" hits theaters on Dec. 20, 2023.
04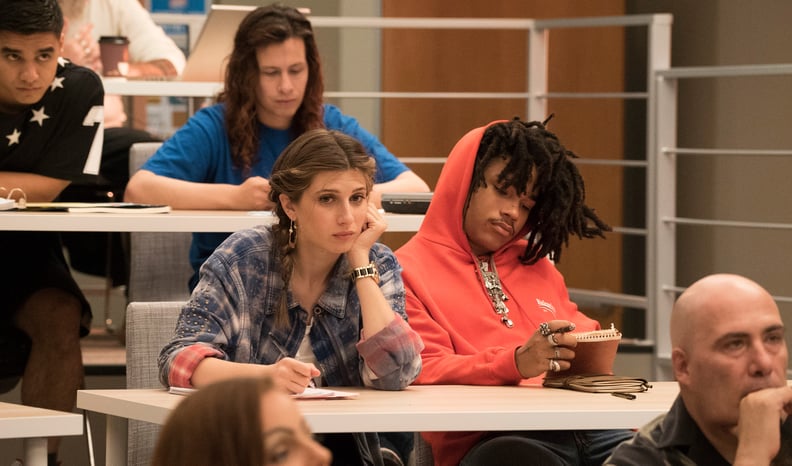 Why Isn't Emily Arlook in "Grown-ish" Season 5?
Arlook portrays Nomi, who juggles school and being a single mom to newborn Luna for most of season four. While she faces a lot of resistance from Luna's father, Phil, regarding their baby's custody at first, he eventually drops it and moves to Connecticut with them to help Nomi continue her studies at Yale Law School.
Arlook will next appear in Kenya Barris's currently untitled Netflix romantic comedy alongside Jonah Hill, Eddie Murphy, Julia Louis-Dreyfus, and Nia Long.

05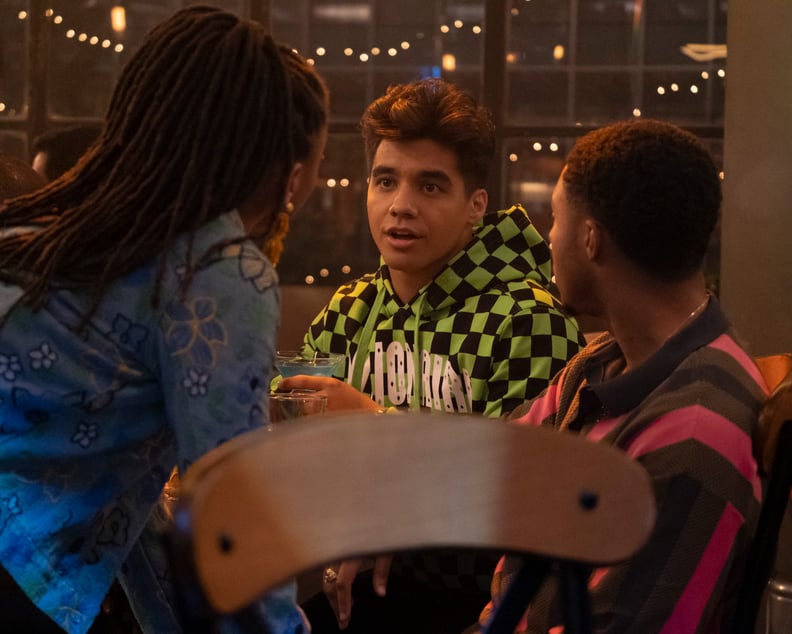 Why Isn't Jordan Buhat in "Grown-ish" Season 5?
Buhat plays the role of Vivek, the former drug-dealing student who showcases more layers and maturity in the fourth season. After getting caught for drug peddling, Vivek gets expelled, which subsequently fractures his relationship with his father, who passes away soon after. Vivek has a lot of growing up to do in season four and ultimately decides to attend a new college to finish his graduation.
In August 2021, Deadline reported Buhat will star in the upcoming horror thriller "Margaux."
06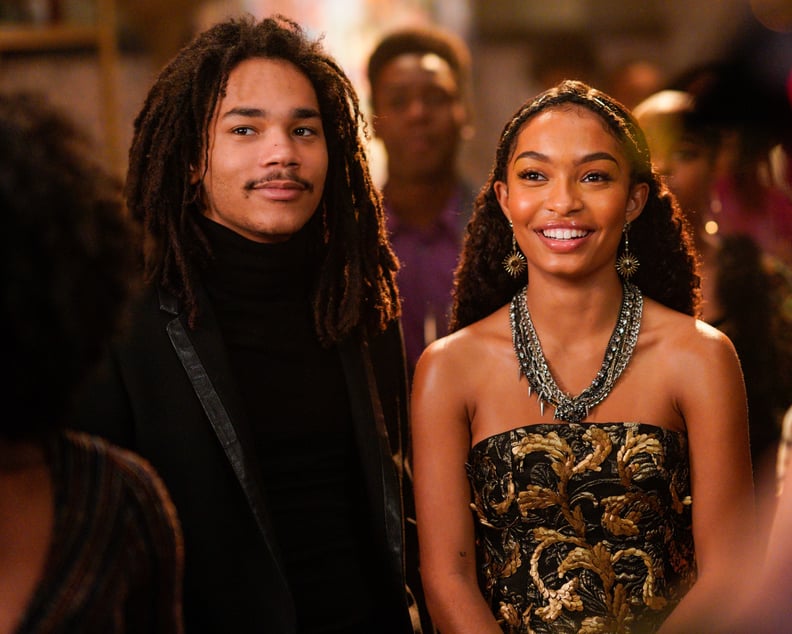 Why Isn't Luka Sabbat in "Grown-ish" Season 5?
Zoey has long vacillated between Sabbat's Luca and Aaron in a truly nail-biting love triangle. In season four, Luca bares it all to Zoey and reminds her that she has what it takes to achieve her dreams of making it big in the Big Apple. While sparks fly between the pair throughout the season (they even share a kiss), Zoey ultimately realizes Luca is her creative soulmate, not a romantic one, making Zoey and Aaron endgame.
Luka and his father, Clark Sabbat, recently launched Rosette, an internship program to spot raw talent from underprivileged communities in creative fields, including film, photography, and fashion. "It just felt like there weren't any initiatives out there that were directly focused on the creative industries because they really are such small bubbles," the 24-year-old model and actor told i-D Magazine in a June 2022 interview. "Especially spaces like fashion and film — the entry points are so inaccessible. They're not just things that you can train in and go do, it is, unfortunately, so much about who you know, how you act . . . all this extracurricular stuff. And so many kids who are into fashion or makeup or photography are scared to actually pursue it because it seems like something way beyond reach. We want to create a bridge so that it actually feels like a feasible thing for them to do."