How I Realized That I Need a Plan For My Aging Mother
I'm Not Ready to Admit that My Mom Is Getting Old — and I Don't Know How to Handle It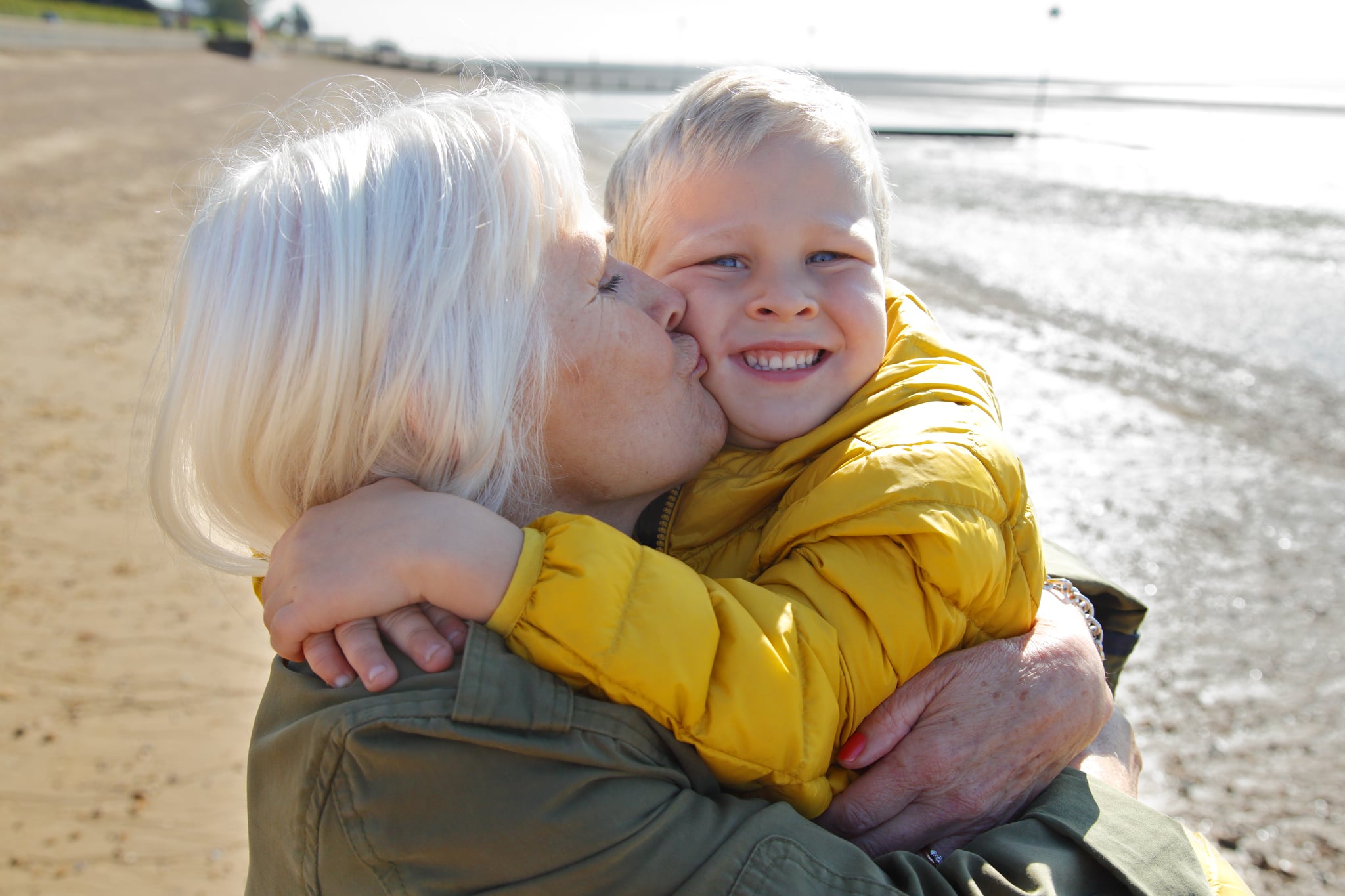 My mother is starting to show her age. She'll probably kill me for saying this out loud, but it's true. To be honest, I shouldn't have been so surprised. She did have me in her late 30s (which was pretty much taboo back then), though I still feel like I'm too young to have a mom who's showing signs of aging. But I wasn't ready to admit to myself that she's starting to get older until a small incident a few weeks ago.
My mom and I live in separate states, and she'd made the two-hour drive to our house for the weekend to attend a school function for my son. Once she arrived and got settled, we decided to drive over to his school together, figuring it would be a nice surprise for my son and would give us time to chat. She'd parked her car on the side of our driveway to unpack her weekend luggage, so I told her to leave it there so we could just hop in her car to drive over to the school.
She hopped behind the wheel for the 15-minute drive to the elementary school, and as she pulled into the parking space and turned off the car, she glanced at me with one of those slightly panicked looks that says, "SHOOT, I forgot something!" She slapped her knee and said, "Rats, I wanted to pull into your parking spot before we left! We should have just taken my car here." I looked at my mom with raised eyebrows and said, "Mom . . . we did take your car! We're in it right now!"
As my mom looked around the car to make sure I wasn't playing a joke, she covered her face with her hand. After a few seconds, she looked up at me, and we both burst into laughter. "Oh Lord, and I let you drive us! Thank God we got here OK," I joked. We come from a family who thrives on good humor, so in the moment, it gave us a good laugh. It wasn't until after we saw my husband that I started to worry about my mom a little bit.
"Is she OK?" He looked at me concerned as I retold the story, still with a little giggle in my voice. "What do you mean?" I hadn't thought about it beyond the fact that it made me laugh. "Well, she's not getting any younger," he said, "Maybe the driving is getting to be too much. You should keep your eye on her." And as much as my mom would protest his thoughts, I realized he was right.
My dad had passed away three years earlier after a long fight with cancer. Since then, my mom thought nothing of frequently hopping in the car and taking the two-hour drive from Rhode Island to Connecticut. In fact, I thought nothing of asking her to take that drive. Now, I began to question whether she should be taking that drive.
Lucky for all of us, the incident was a one-time thing, and she hasn't shown any signs of memory lapse since. She might have been tired. Or maybe she was overwhelmed with the combination of the long drive and the rush to get out the door and to the school program on time. But that small moment of forgetfulness put into stark realization that she isn't getting younger and that we needed to start thinking about how to prepare for the day when she really does need an extra hand. I know it won't be easy to discuss these things with my mom, because they can bring up a lot of uncomfortable emotions, but aging is inevitable — and I want to be prepared. But I'm not ready to have that discussion quite yet.
Since my mom is a widow, my husband and I have already discussed amongst ourselves that we'll do whatever is needed to take care of her as she gets older. After all, if it weren't for our parents, we wouldn't be here! It'll be an honor and a privilege to help my mom when she needs it. But, we don't have any concrete plans right now. I'm sure at some point, one of us will have to move so we're closer together and better able to deal with any issues that crop up as my mom gets older. But we'll cross that bridge when we come to it. For now, we'll gently tease her about the silly moments of getting older. But, I want to be ready, so of course I'm keeping close track of every incident along the way.