Why It Hurts That My Parents Are Getting Old
I Realized My Parents Are Getting Old, and I'm Not Even a Little Bit OK With It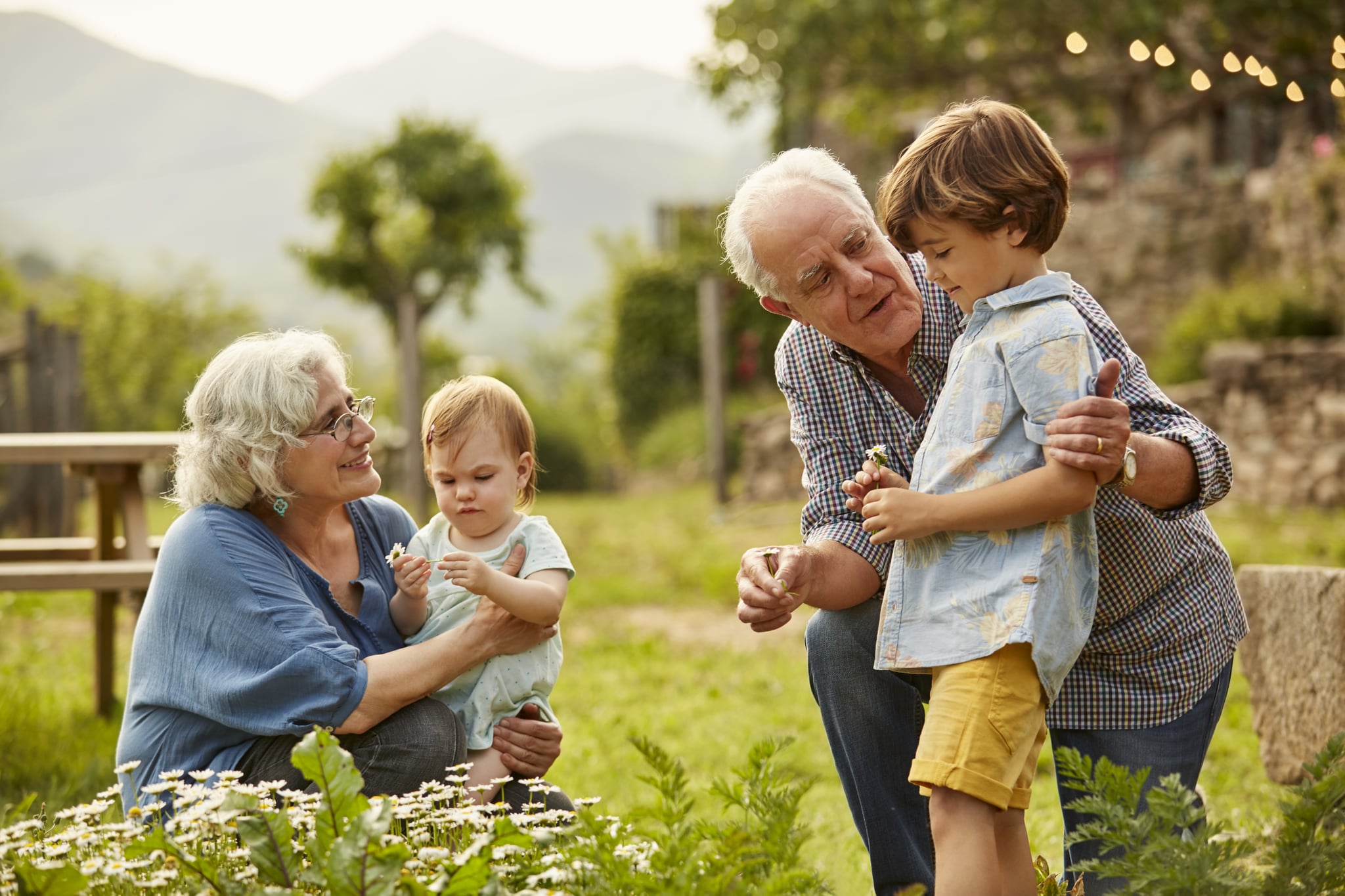 My parents have been retired for a while now, but they're still pretty active for their age. When I visit them, I'll almost always find my dad tending to his gorgeous plants and flowers in the backyard or working on a project in the garage. My mom is usually cleaning the house or crafting a surprise for her grandkids. Her four grandchildren are a huge part of her life now and she loves to spoil them — and boy, do they love it, too!
So when I think of my parents, I don't think of them as old . . . but the truth of the matter is that I'm in denial. My dad is in his 70s now, and my mom will be turning 70 next year. Every day, my dad takes a handful of pills for a variety of health issues, including high cholesterol and high blood pressure. My mom has always been very good about taking excellent care of herself, but she recently began taking a supplement to help with her joints. There are also definitely more noticeable physical changes, too, like gray hair, wrinkles, and sun spots — results from worrying about my brother and me during our crazy teenage years, laughing at an inside joke that never gets old, and countless hours spent under the warm California sun together. I see my parents almost every day, so it's hard for me to notice these physical signs of age right off the bat, but when I look at old photos and videos of them, I realize just how much they've changed. I also see the things they can no longer do with their grandchildren, like play tag with them or give them a pony ride.
I suppose the moment I really knew things were definitely changing was on a recent family vacation to Disneyland. For many years now, my parents have taken trips to the Happiest Place on Earth with us and they've been able to keep up with my young kids just fine. However, that's not the case anymore. My dad's knees ached and he quickly tired. For the very first time, we had to rent a scooter to help him get around the park. Also for the very first time, I realized my father was an old man.
Whether I like or not (I don't, obviously), my parents are getting older, and I'm not OK with it at all. Often times, my mom will say something along the lines of, "When I'm gone," or, "I won't be around forever," and my heart breaks. I immediately tell her not to say things like that, because it is too much for me to handle. I'm very close to my parents, especially my mom, and when they pass on, I know I'll be absolutely devastated.
Only God knows how much time my parents have left — or how much time any of us have left, for that matter. I know I won't be ready when that dreaded day comes. I don't like to think about it, because it makes me too sad, but in the back of my mind, I know my days with my parents will eventually come to an end. All I can do is spend as much time as I can with them and cherish every moment we share. Over the past 36 years, my parents have given me so many incredible life lessons, instilling in me such strong morals and values. Their legacy will live on through me and now their grandchildren. The most important thing my parents have taught me is that life and time are precious and family is forever.