I Spend Too Much Money on My Daughter's Birthday
I Calculated the Real Cost of My Kids' Birthdays, and It Is Shocking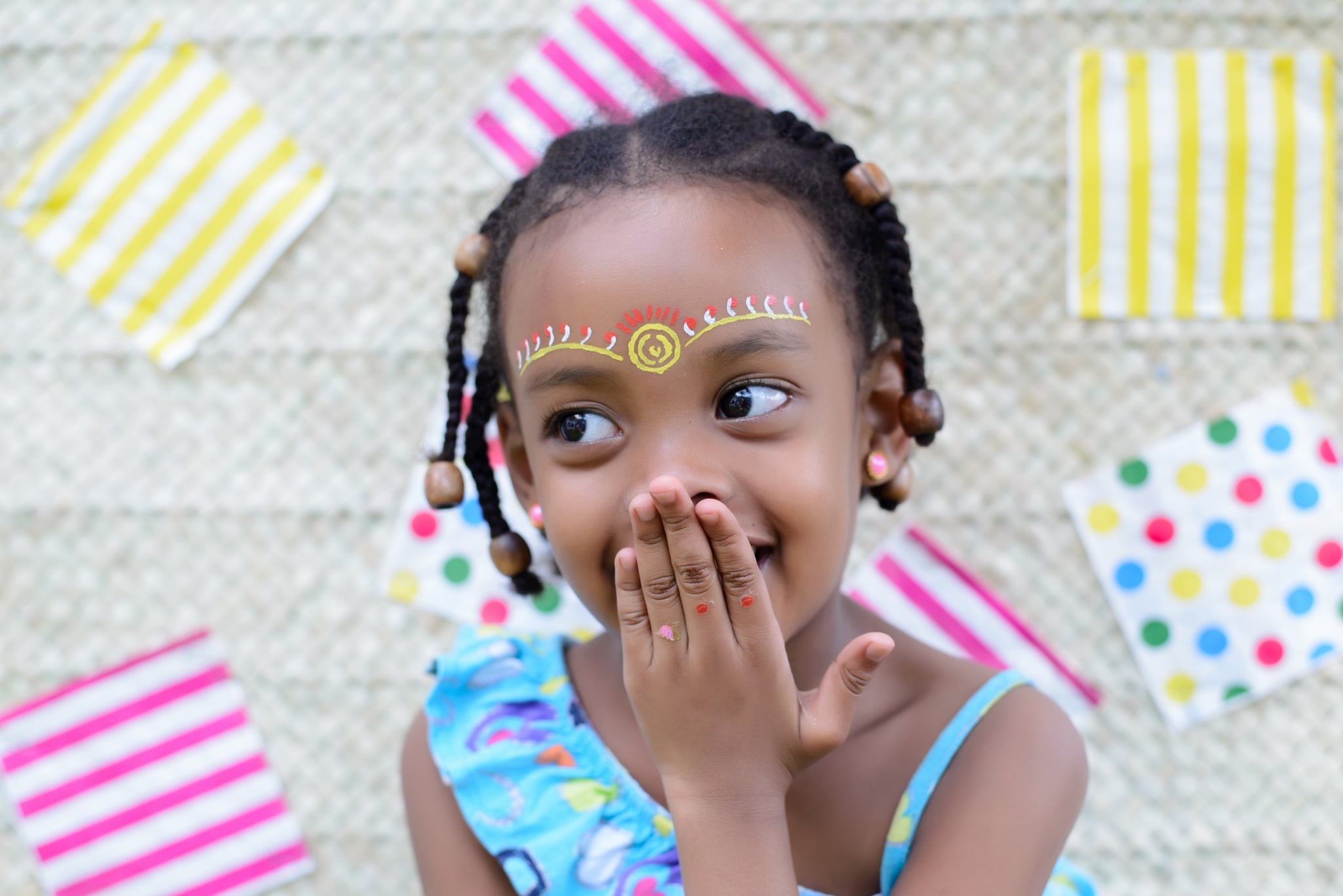 I like to think that when it comes to my kids' birthdays, I take a pretty low-key approach. (Truth be told, I go so crazy at Christmas that I'm pretty much worn out for the rest of the year.) Having grown up in the time before My Super Sweet Sixteen first aired on MTV or the Kardashians started spending more on their kids' first birthdays than I did on my wedding, birthdays never seemed like that big of a deal. I mean, my parents threw one of my parties at McDonald's with, like, three guests, and I thought it was freaking awesome.
These days, as the mom of two kids who are very much aware of the birthday party possibilities, my motto is always "keep it low stress." With that guiding principle, I've hacked my way through many a birthday for both my 5-year-old son and my 8-year-old daughter in a way that, to me, seemed much more reasonable than many of the Pinterest-perfect events they've attended for friends. I mean, I loved our family friend's The Greatest Showman-themed party for her kids, complete with customized invitations and bespoke costumes, but this mama doesn't have energy for that.
Last weekend, we threw my daughter's eighth birthday at the back room of a local pizza parlor. Since it was the first game of the soccer season, I convinced her to invite just her team and a couple of her best friends, making the guest list way more manageable than last year's whole-class party. We planned a couple of games, bought a cake at Costco (hot tip: it's $19 for a delicious cake that could feed 50; I'll never go back to another overpriced bakery again), and bought some cool huge balloons to style the space up a bit, and because I was worried the kids might get bored, I hired a face painter at the last minute. She ended up being a big hit, which I guess justified her surprisingly high price tag.
I was feeling pretty go-me about the whole thing lying in bed that night (another birthday survived!) when I started tallying up the total cost of her big day. It looked something like this:
Party space: free
Food and drinks: $200
Face painter: $200
Family birthday dinner: $150
Cake: $20
Balloons: $80
Gift bags and contents: $50
Gifts for the birthday girl: $250
Yep, my low-key birthday cost me almost $1,000. I've always prided myself on my talent for justifying almost any expenditure (and sometimes even getting my husband to agree with me!), but this seemed insane. Had I become a crazy birthday mom while actively trying not to be!?
Then my rationalizations began. Her gifts had been mostly clothes that she needed because she's grown out of almost her whole wardrobe. And I guess we didn't really have to count that birthday dinner because we would have gone out with her grandparents, who were visiting from out of town, anyway. And the balloons did look super cool. And the kids would have been going bonkers without that amazing face painter, who was patient enough that some of the girls left with entire portions of their bodies decorated. Totally worth it.
At the end of my birthday-spending shame spiral, I decided to give myself a pass. Modern-day kids' birthdays are just super f*cking expensive, and I'd been deluding myself into thinking I had avoided falling into that birthday money pit. Then I had one more epiphany. Yes, I could have thrown a cheaper birthday party, but it would have involved having more than a dozen children in my home, and avoiding that, my friends, well, that is priceless.