What to Do If You Get the Flu While Pregnant
Pregnant Women Should Be Extra Diligent in Staving Off the Flu This Season, Says a Doctor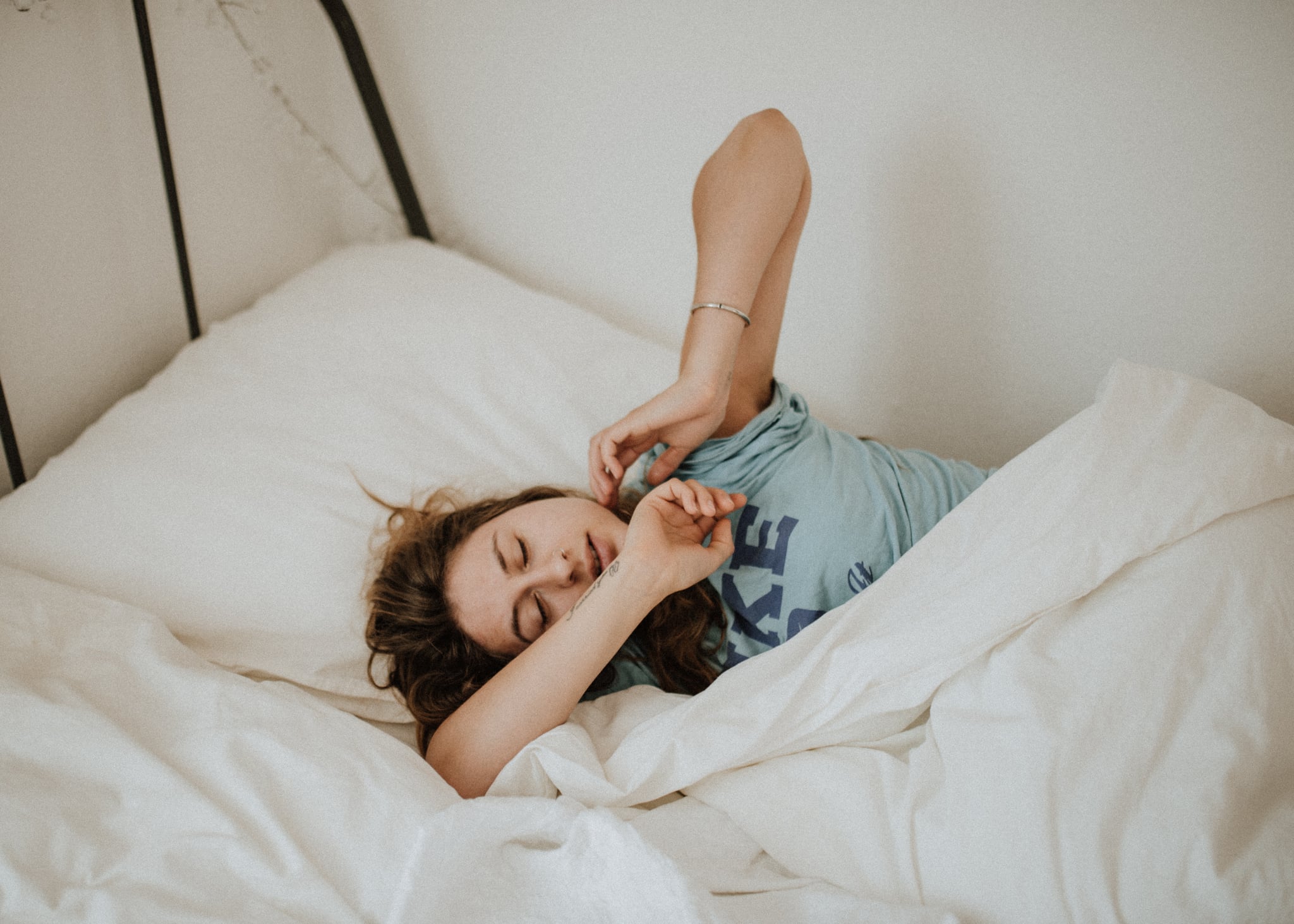 The flu season is always a treacherous one that people, especially parents, can't wait to come out on the other side of; but this year, the flu is presenting itself rather strongly, already taking the lives of people of all ages around the nation. The CDC has even issued a serious warning about this year's particularly dangerous strain, asking people to be as diligent as possible in protecting themselves from the flu by getting a flu shot, washing hands often, covering their mouths when coughing and sneezing, and avoiding close contact with anyone who has the flu. However, parents know that last one isn't always feasible, but if you're a pregnant parent, there's an argument for putting the care of a sick child (or partner), if at all possible, on someone else this flu season.
POPSUGAR spoke with Denise Pate, MD, a doctor of internal medicine at Medical Offices of Manhattan, who noted that pregnant women, especially, should be cautious during the flu season due to their slightly compromised immune systems.
"Pregnancy affects your immune system, so if your immune system is already slightly compromised, you can be more susceptible to getting infections," Dr. Pate said. "In addition, if you do become infected, your immune system does not have the capability to fight the infection as well as those with a normal immune system."
Because of this fact, pregnant women in particular should do everything they can to stave off the flu and should be informed about the symptoms they may develop and what to do if they do contract the virus this season.
How Pregnant Women Should Protect Themselves Against the Flu
"All pregnant women should make sure that they receive the flu shot. In addition, they should use standard precautions such as good hand hygiene, as well as avoiding those who are diagnosed with the flu or have flu-like symptoms," she said.
She added that every person in the household of a pregnant women should also be vaccinated, which is step one in helping to protect her. "Should someone in the household develop the flu despite being vaccinated, they should use standard precautions including: good hand hygiene (e.g., hand washing with nonantimicrobial soap and water or alcohol-based hand rub) after having contact with respiratory secretions and sneeze/cough etiquette, which entails covering your mouth and nose with a tissue when coughing or sneezing and disposing of the tissue after use."
Flu Symptoms For Pregnant Women
Dr. Pate noted that flu symptoms present themselves fairly typically, even if you're pregnant. "Pregnant women present the same way as others do with flu symptoms, which include fever, cough, runny nose, sore throat, headache, shortness of breath, and body aches," she said.
Treatment of the Flu in Pregnant Women
Should a pregnant woman contract the flu despite her best efforts to protect herself against it, there are a few ways of treating the nasty virus. "Antiviral medication is available for treatment," Dr. Pate said. "It is recommended that treatment begins within 48 hours of symptom onset for earlier recovery; however, the healthcare provider may decide to treat with antiviral medication later on in illness regardless. For symptomatic relief, safe options are limited to Tylenol, which can and should be used to decrease fever and can also help with body aches. Pregnant women should contact their obstetrician regarding additional recommendations for symptomatic relief."