Mom Dies 3 Days After Flu Diagnosis
Dad Urges All to Get a Flu Shot After Daughter, Mom of 2, Dies 3 Days Following Flu Diagnosis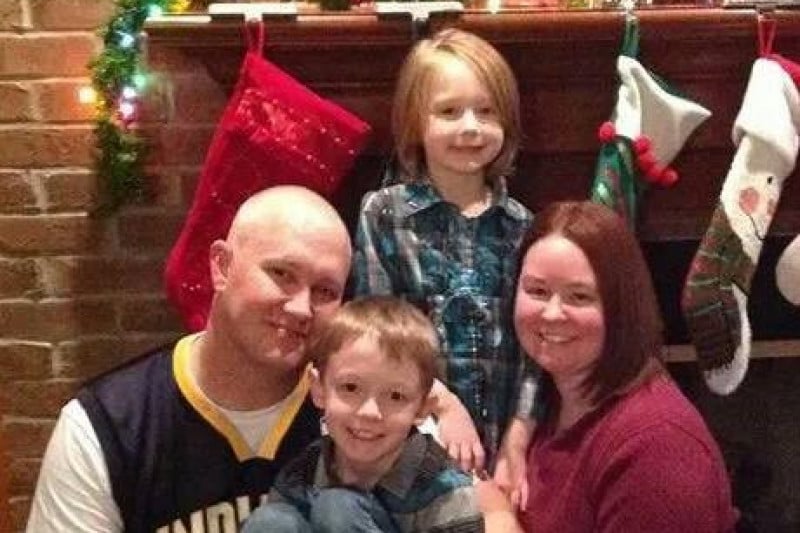 The father of an Indiana mom of two is speaking out to urge anyone who hasn't to get a flu shot after his daughter passed away three days following a flu diagnosis. Karlie Slavin was perfectly healthy before the diagnosis, which came after caring for her husband and two children, who had the flu for about a week. Although her husband, Mike, and the kids received flu shots this season, Karlie, who normally gets a shot every year, didn't.
So far, this year's flu season has proved to be exceptionally bad, leading the CDC to issue a serious warning about the particularly dangerous strain. Although the strain in question seems to be more resistant to the flu vaccine, it is still recommended that people get a flu shot as a preventative measure, which is the message Karlie's dad, Karl Illg, has been trying to spread since his daughter's death on Jan. 22.
Once her family started to feel better after their bouts of the flu, Karlie began to feel sick herself. She went to the doctor, where she was diagnosed with the flu and given the "usual list of things to do," but she was back at the hospital the next day. However, the chest X-rays taken looked clear, so they sent her home again. Despite being sent home twice, on the Sunday after her Friday diagnosis, Karlie still wasn't feeling right, so she asked someone to drive her back to the hospital. There, it was found that her flu had turned into pneumonia.
"My wife called and said, 'Get the kids dressed and get over here right away — they've put her in the ICU. She's in critical condition,'" Karl told WCPO.
By Monday, there was nothing else that could be done for Karlie. She passed away around 6:30 in the morning, just three days after initially going to the doctor and receiving a flu diagnosis.
"[We're doing this] for Karlie," said Karl of his plans to write an "in memoriam" notice in the newspaper every year, informing people of why it's so important to get a flu shot. "Four people got sick that week at this house. Three of them had the flu shot. Karlie didn't have her shot this time — the first time in a long time — and she died," he added.
A GoFundMe page has been set up in Karlie's honor by her coworkers at the Indiana University Office of Research Administration to help support her kids' future.