What It's Like Being Raised by Your Grandparents
What It's Really Like When Your Grandparents Raise You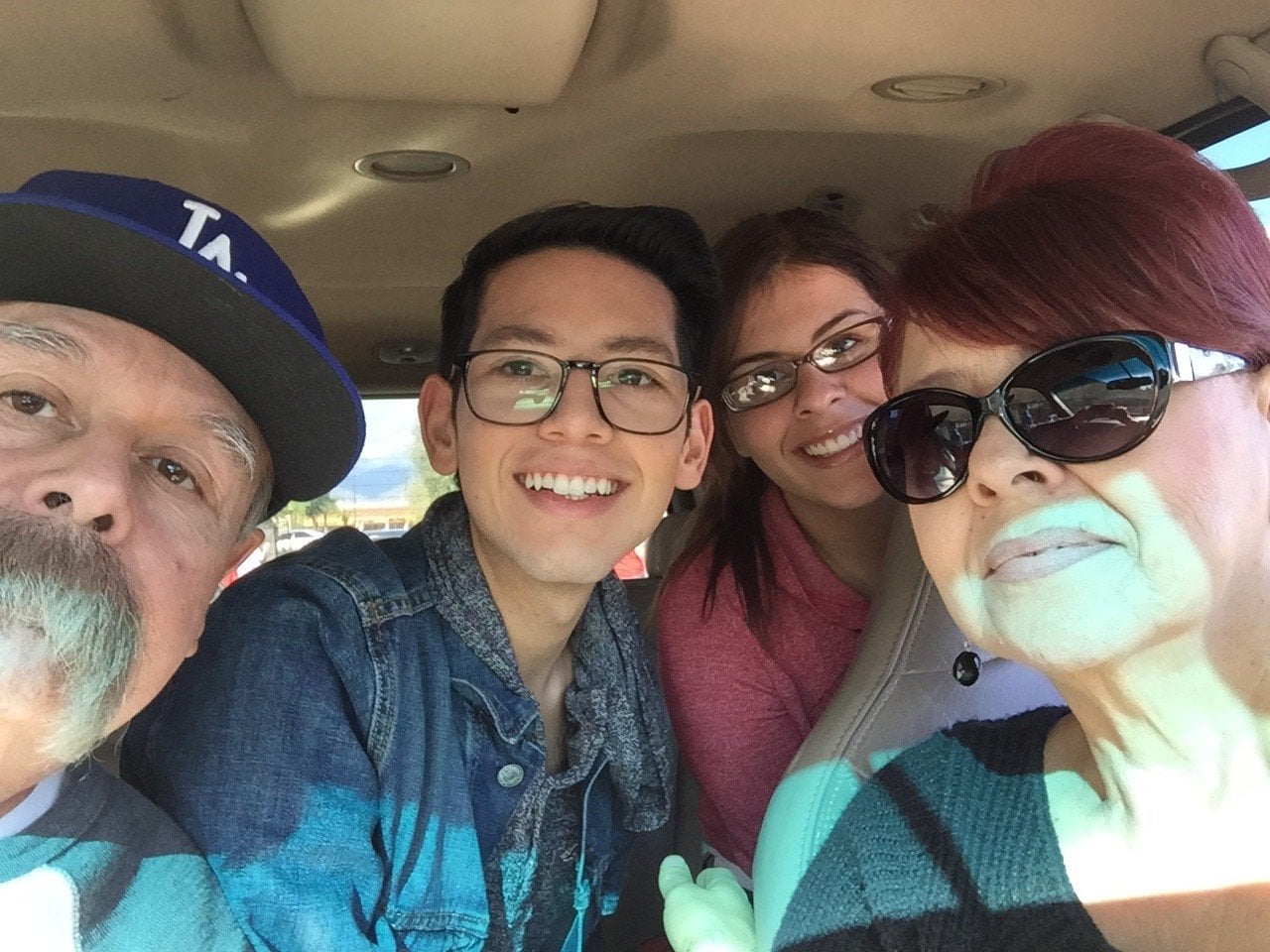 I must admit, I'm very lucky to have multiple parental figures in my life. I have two parents, a set of stepparents, and two sets of healthy grandparents that I love and adore. My parents had me at a very young age and, quite frankly, weren't nearly ready for that type of responsibility (especially raising a very determined kid like me). Naturally, my grandparents took over and picked up the slack, and it's fair to say that they were the ones that raised me.
That idea of who your parents are supposed to be is shattered, and it's incredibly painful.
I lived with my mother's parents until I was 17, then moved in with my father's parents and stayed with them throughout my adulthood. Throughout my years with then, I learned that there are pros and cons to being raised by your grandparents. The pros being that they know what they're doing, and they love getting another chance to play mom and dad. My grandpa even admitted that he loved when I moved in because it allowed him to have the relationship he missed out on with my dad. He's been through this and made all the mistakes as a young parent, so this is a fresh opportunity to do things better.
The main con is that you never truly have a "mom" or a "dad." That idea of who your parents are supposed to be is shattered, and, especially in my case having both of my parents still around, it's incredibly painful. My grandma even admitted that there were certain boundaries she didn't want to overstep my mother's authority on when it came to parenting me. She wanted to make sure I always knew who my mother was, but with each of them leaving space for the other to step in, it unintentionally left a lot of space for me to fill on my own.
Being raised by my grandparents allowed for me to become independent at a very young age. That, too, comes with its pros and cons, but ultimately, I'm stronger (and I like to think more mature) because of it. My grandparents also carry so much more wisdom paired with a more carefree attitude. They're advice comes without any BS, and often, lots of unapologetic humor.
I have great relationships with my grandparents. My grandmas are like my best friends that I watch The Real Housewives and Keeping Up with the Kardashians with (I have cool grandmas). When they're not sending me photos of family pets or the newest grandbabies, I'm teaching them how to upgrade their Instagram accounts. See, having a millennial in the house has its advantages for grandma, too! Most of all, we've bridged the generational gap and learned to appreciate life better, together.
I have chosen to make peace with my relationships with my parents (or lack thereof). My mom and I have a much closer relationship now, and my dad, I'm happy to see on holidays. I'm lucky to have so much love in my life that it far outweighs any strife. I have lots of mentors (even though I don't always choose to listen to them) and lots of support. What more could any kid ask for?
Image Source: Zack Peter