Zombie Frappuccino Review
Starbucks's Zombie Frappuccino Is Sickeningly Sweet — but in a Good Way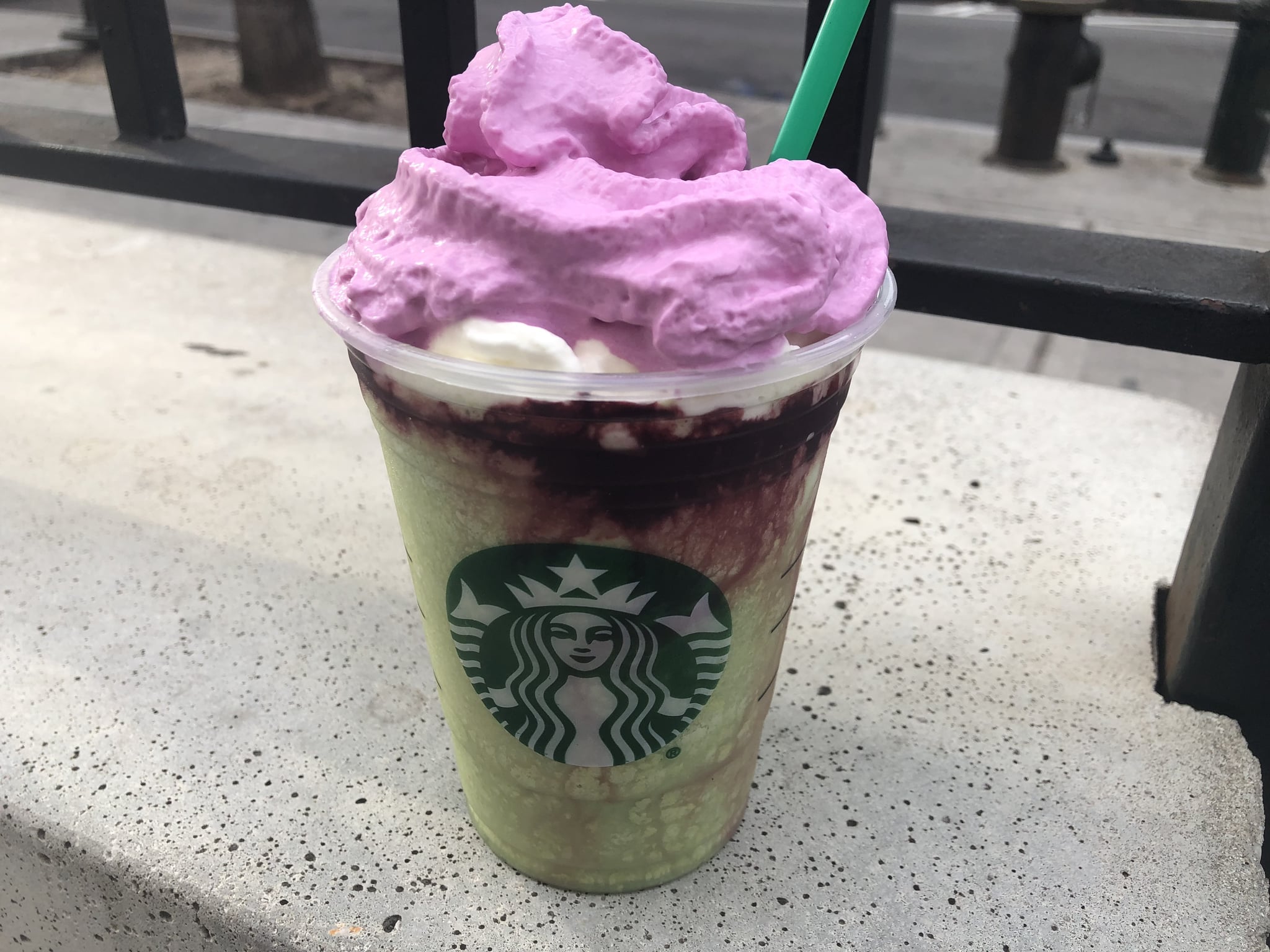 Happy Halloween, Starbucks fans! Just in time for the spooky holiday, our favorite coffee giant dropped a seasonally appropriate Zombie Frappuccino. The colorful concoction has a green base made from Frappuccino Crème infused with green tart apple and caramel flavors, and it's all topped with a mocha drizzle and pink whipped cream.
The Frappuccino, fittingly, tastes just like those caramel apple suckers you might have gotten in your trick-or-treat bags once upon a time, and it's tart and sweet in the best possible way. The mocha drizzle adds a chocolate punch, and the whipped cream, which is blessedly not flavored, just adds the colorful flair.
While the Zombie Frap does pack a calorie punch, we think it won't hurt to grab one while they last. They're in Starbucks stores today through Halloween or as long as the ingredients last in your shop.
Image Source: POPSUGAR Photography / Hedy Phillips