Chrissy Teigen Reveals the Sex of Her Third Baby
Chrissy Teigen Just Accidentally Revealed She's Having a Boy, and Her Reaction Is Priceless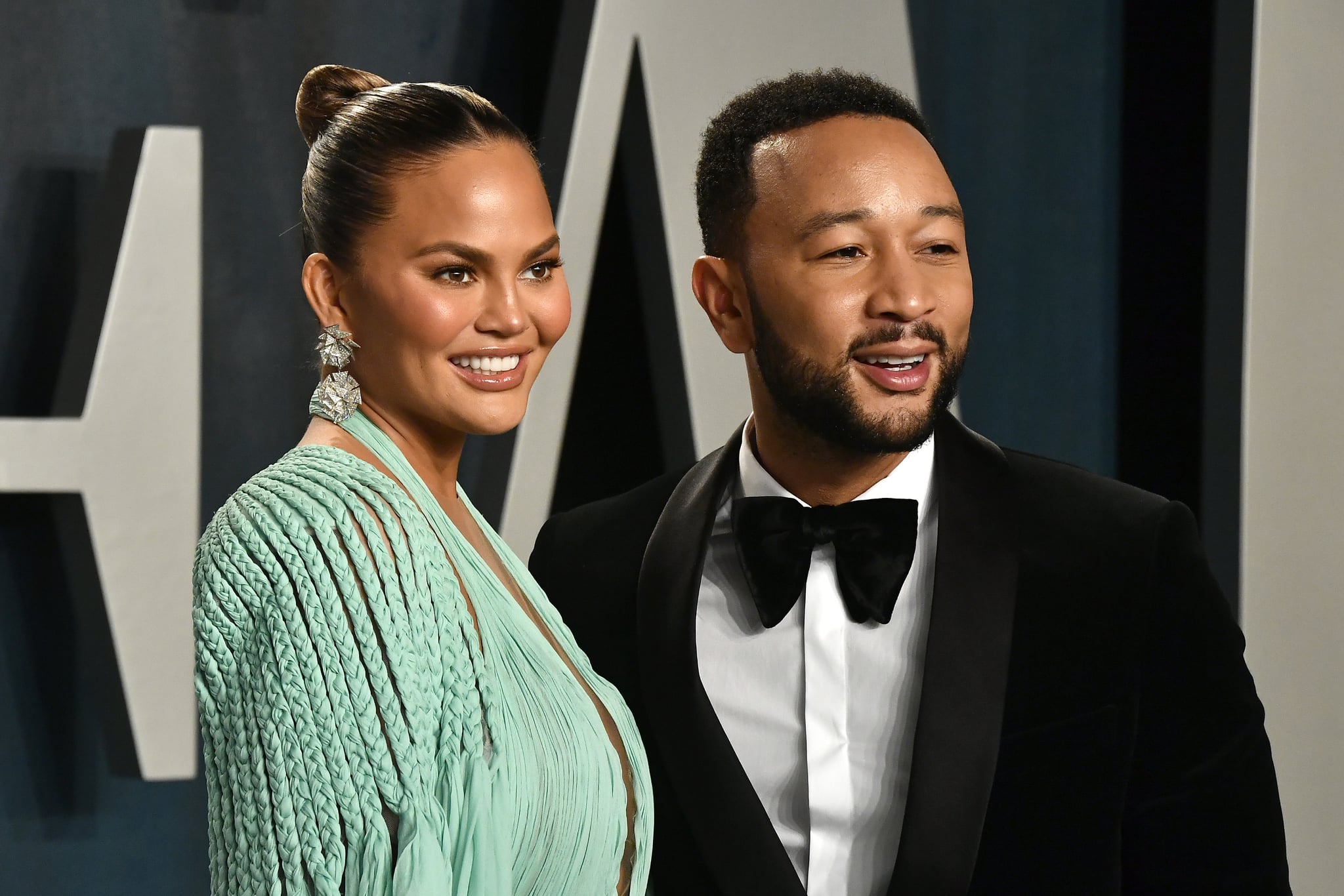 Chrissy Teigen is having a boy! The mom of two was sharing a pregnancy update on Instagram Stories while on bed rest when she accidentally revealed she's having a baby boy. As she cuddled up in a fluffy blanket in bed, Chrissy casually used the pronoun "he" to describe her baby, while explaining why she had been put on "super serious" bed rest.
"Anyways, [my placenta is] super weak," she said. "And it's so weird 'cause the baby is really, really, really healthy, and he's big, he's probably —" Chrissy covered her mouth and cut herself off once she realized her accidental reveal of her baby's sex. But in the next slide, she simply continued, "I'm stupid. Anyway, yeah, it's growing beautifully, everything's good. I'm feeling good, but my placenta's really, really weak and it's causing me to really bleed a lot. So, basically, it's just pretty high-risk . . . so we just have to get my placenta healthy again, and that means not moving."
Chrissy and John Legend announced the cookbook author's third pregnancy through John's "Wild" video back in August, where Chrissy gives a glimpse of her baby bump. Congratulations to the growing family!