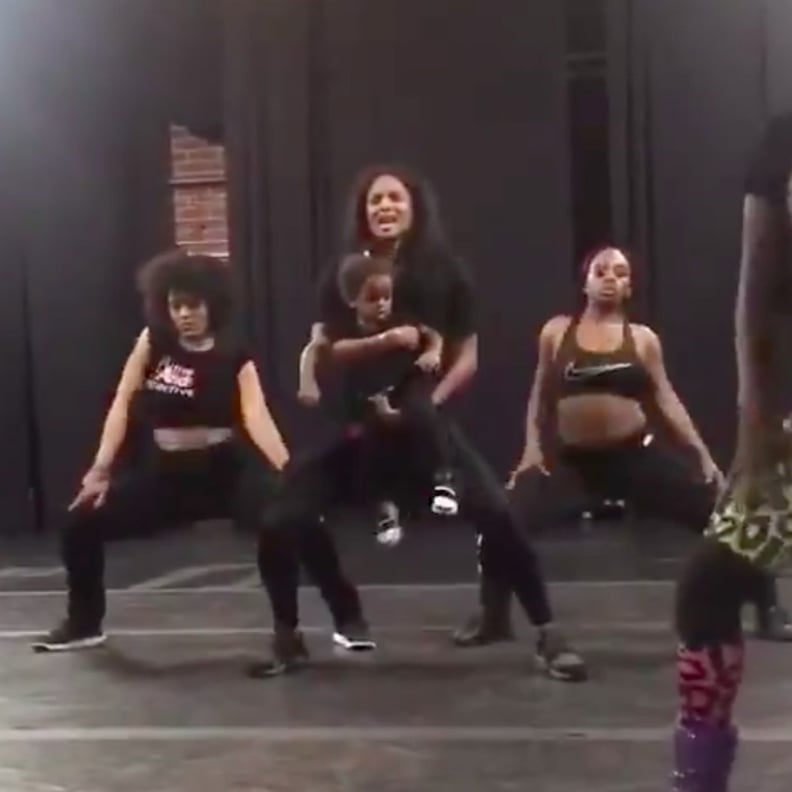 After Cardi B dropped out of Bruno Mars's 24K Magic tour to spend more time with her daughter, Kulture, Ciara was among the handful of artists signed on to perform alongside Bruno — but Ciara's a mom also and is out here proving that a mama's work is never finished, even while she's AT work.
"This is what a rehearsal looks like for me now," Ciara wrote in a tweet featuring a video of herself dancing with her 1-year-old, Sienna. "She cried when I tried to put her down, so this was the result."
In the video, Ciara can be seen completely crushing it despite holding onto Sienna, and her fans definitely took notice of the mom doing double duty like a champ. You go, mama!
Fans' Responses to Ciara's Video