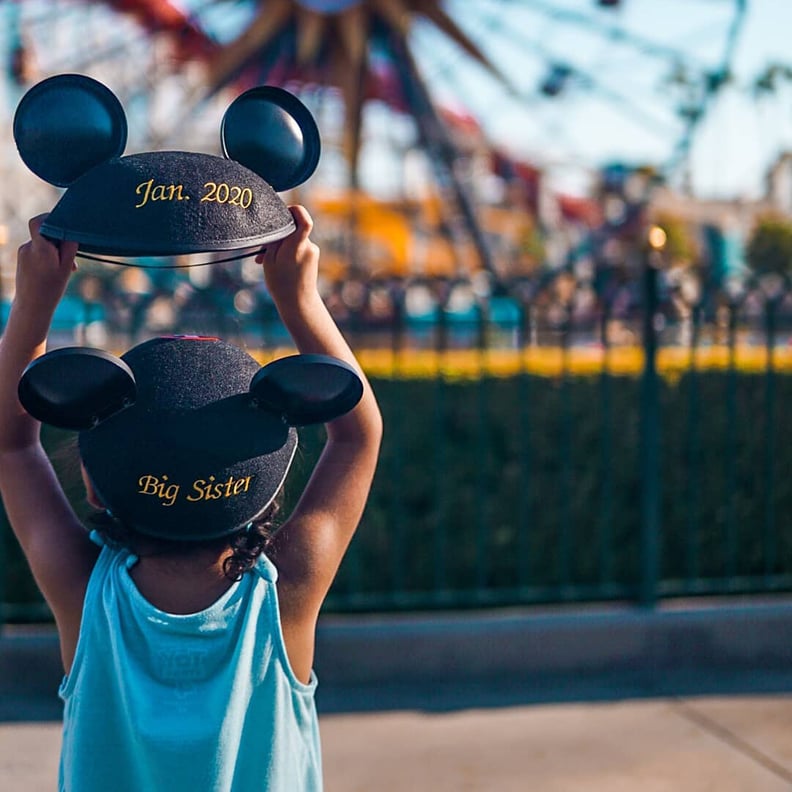 What better place to announce the exciting news that you're expecting a bit of magic than at one of your favorite Disney parks? Disney-inspired pregnancy announcements are not only fun for parents, but they're also a sweet way to let friends and family know about the impending arrival of Mickey's newest fan.
Whether you arrange a photo shoot during a family vacation or opt for some Disney props as a special way to share your baby excitement, get inspired by these parents' creative ideas!
— Additional reporting by Lauren Harano
04
Ferris Wheel Announcement
05
Our Greatest Adventure . . .
06
Episode IV: The Final Jedi
07
We're Celebrating . . . Our First Baby!
10
Something There That Wasn't There Before
12
A Little Mickey Is on the Way
14
Announcing a New Addition to the Castle
15
Sonogram in Front of the Castle
16
Adding a New Woody to the Toy Box
19
A New Pair of Ears Coming Soon
20
We're Celebrating Parents-to-Be
21
Filling the Pages of Our Adventure Book
22
Help From Your Favorite Characters
23
Eating and Drinking For Two
24
Celebrating the Newest Pair of Ears
28
Disney's Newest Park-Goer