Despite what you may have heard, you actually can plan a family vacation to Disney World on a budget. We know that navigating the ins and outs of Disney vacation planning can be tricky, which is why we've pulled together 10 tips that can save you big money on your Disney World trip.
You may have already heard that Sam's Club members can save a few dollars on Disney World tickets or that you can utilize credit card bonuses to help fund your trip, but the real savings come from choosing the right dates, landing the right hotel, and scouring Disney's site for special offers.
To save you some time (so you can relax and daydream about your vacation), we did the scouring for you. Read on for our most wallet-friendly Disney World vacation planning tips.
01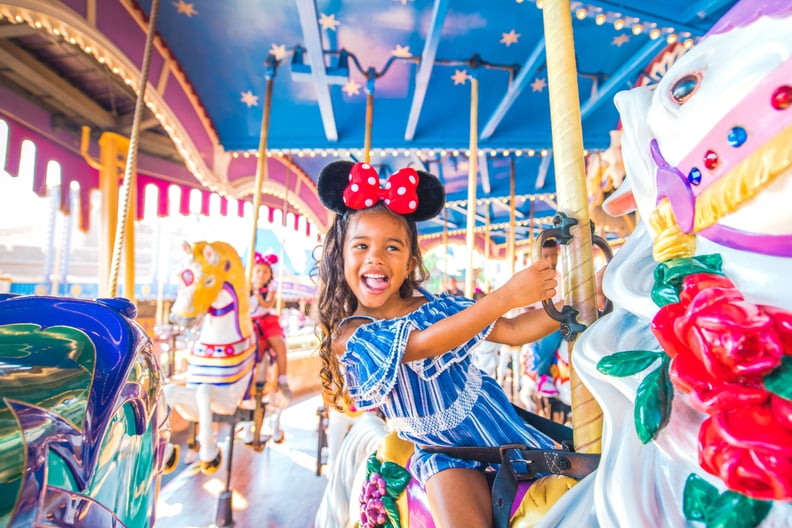 Choose the Right Ticket For You
Just because you'll be staying at Disney World for six nights doesn't mean you need a six-day park ticket. You can potentially save hundreds of dollars by choosing a three- or four-day ticket and exploring some of Disney's outside-the-park experiences during your downtime.
You can save even more with one of Disney's current offers, the 4-Park Magic Ticket. This ticket will get you admission into each of Disney's four theme parks. The catch is that you can only enter one park each day, but if you prefer a slower pace and don't plan on park-hopping, you can save upwards of $20 per day. To get this deal, you must visit on or before Sept. 30, 2020. The ticket expires seven days after your selected start date.
02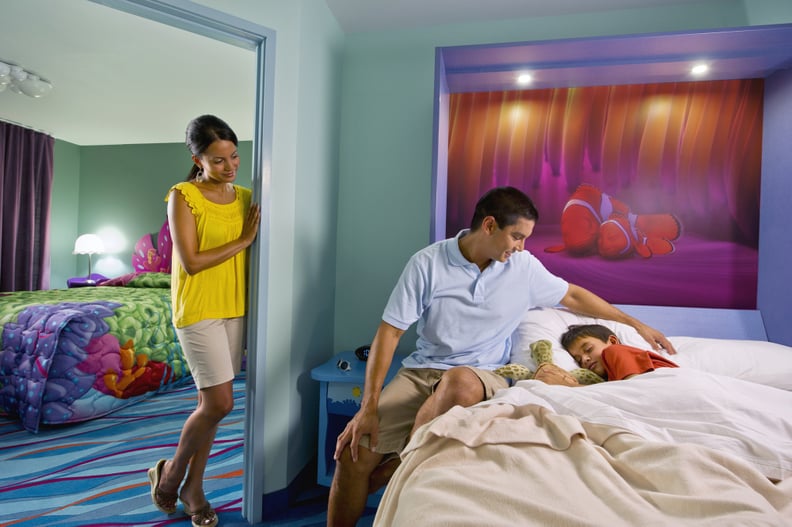 Grab a Room Discount
When you book a Disney Resort hotel between now and March 7, 2020 (for stays through April 25, 2020), you can save up to 20 percent on your room. With hotel prices starting at $99 per night, the savings can add up quickly. If you add a six-day or longer park ticket to your package, Disney is offering a rare bonus — a $30 gift card for every ticket-holding member of your party.
If you are planning your visit for later in the year, Disney has a Sun and Fun room offer that can save you up to 25 percent, but you have to book by Feb. 26, 2020. Don't worry if your plans aren't etched in stone just yet — Disney adds new offers throughout the year, so you shouldn't have any problem snagging one if you keep checking back.
03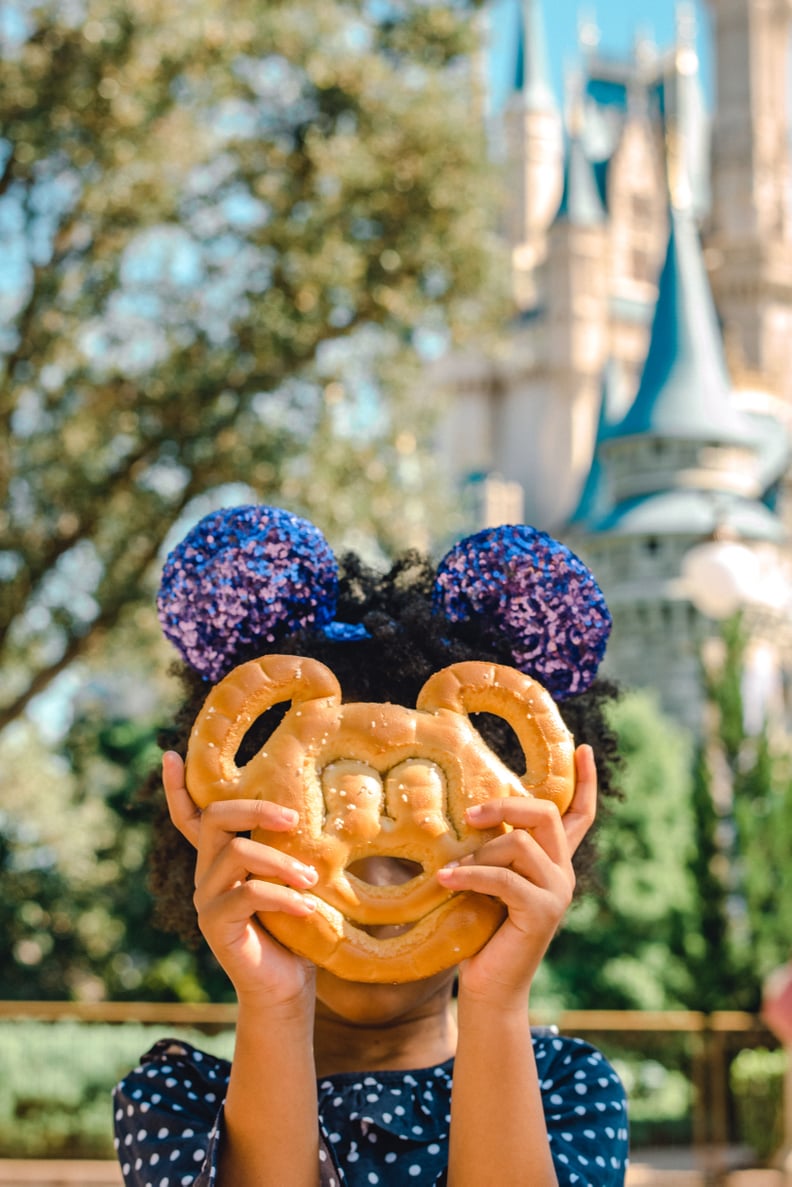 Bring Your Own Snacks
Unless you attempt to drag in a full-size cooler packed with a week's worth of groceries, Disney actually does not frown upon guests bringing in their own food and drinks. You can save a ton of cash by packing water (don't forget your reusable bottle!), a few snacks, and maybe even some sandwiches to hold you over until that special meal you booked.
Disney doesn't permit loose ice or glass containers, but most food and drink items are fair game. We're not saying you shouldn't partake in Disney's many, many delectable treats, but mixing in a few of your own will be much easier on your wallet.
04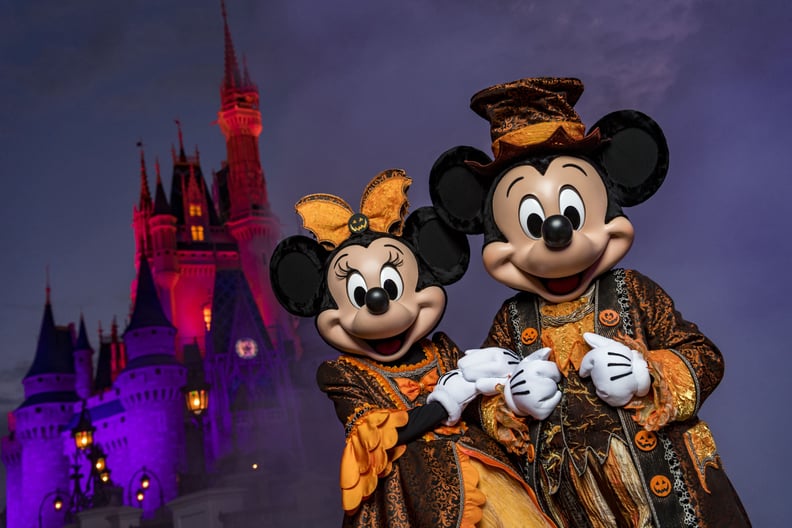 Look Into Special Event Tickets
There's more to love about Mickey's Not-So-Scary Halloween Party and Mickey's Very Merry Christmas Party than the ride overlays, tasty treats, and exclusive character sightings. Tickets for these seasonal parties are a fraction of the price of a one-day ticket, and while the parties don't begin until early evening, guests can enter Magic Kingdom beginning at 4 p.m. Prices for this year's parties haven't yet been released, but they typically start around $79 for the Halloween event and $99 for the Christmas festivities.
Park crowds often thin out during these events, meaning you can tackle more attractions in less time. Our advice is to take it easy during the day (we recommend a late breakfast followed by a nap by the pool), don some festive duds, and arrive at Magic Kingdom by 4 p.m. so you can soak up every possible minute of holiday fun.
05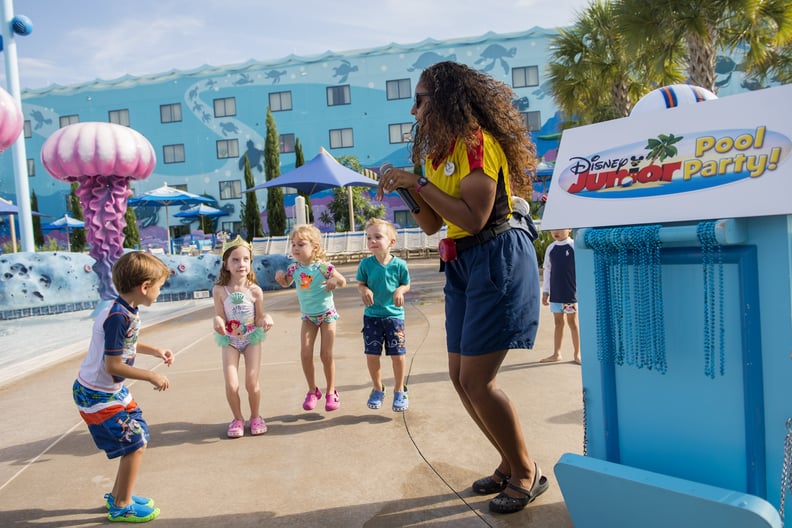 Spend a Free Day at Your Resort
If you spend your entire Disney vacation running from ride to ride, you are missing out on some serious (free) fun. Disney Resort hotels have more than enough pools, playgrounds, and family-friendly activities to keep you busy for a whole day. A day of walking the grounds of your resort and hanging out by the pool followed by a nighttime campfire and an outdoor movie is the perfect way to recharge and give your tired legs a break before hitting the parks hard the next day.
06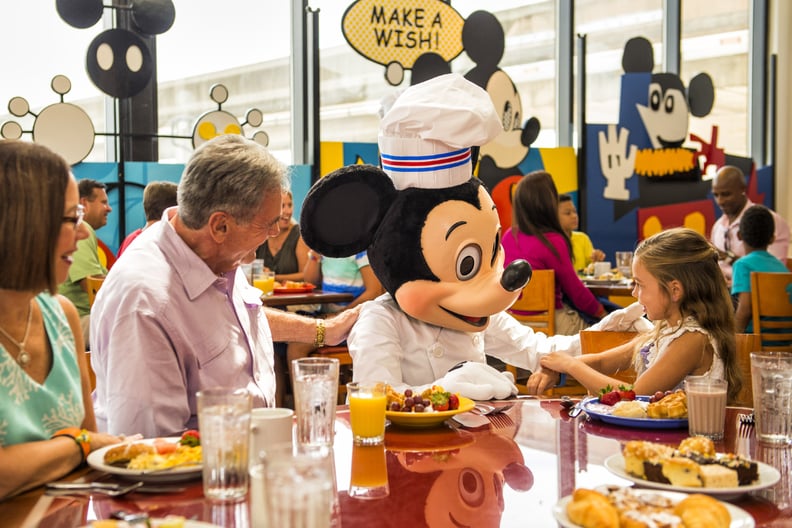 Book a Package With Free Dining
Disney World usually runs two or three specials throughout the year that allow guests to add a free dining plan to their vacation package. What's included with your dining plan will depend on which resort hotel you choose, but, at the minimum, you'll be covered for two quick-service meals and two snacks per day, which can significantly impact the cost of your trip.
Disney's current dining offer allows families to add a free dining plan for kids ages 3 to 9 with a minimum four-night hotel stay and four-day ticket package. This delicious deal is valid for stays through May 25, 2020, and must be booked by Feb. 26, 2020.
07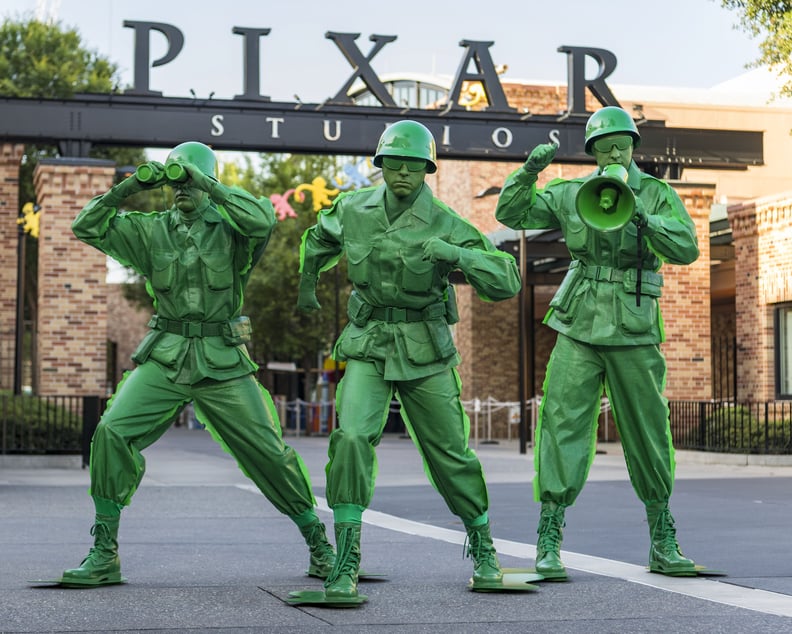 Take Advantage of Military Discounts
As a way to show their appreciation for the hard work and sacrifice of active and retired members of the US military, Disney takes good care of active and retired members and their families. Currently, military members can purchase a four-, five-, or six-day ticket with the Park Hopper add-on (allowing you to visit multiple parks in the same day) starting at $315 plus tax. Without the discount, a regular four-day ticket starts at over $400 and doesn't include the Park Hopper option.
Aside from Disney's Shades of Green resort, an on-property resort exclusively for military members and their guests, military personnel can also call to book discounted rates on other Disney Resort hotels — further adding to the savings.
08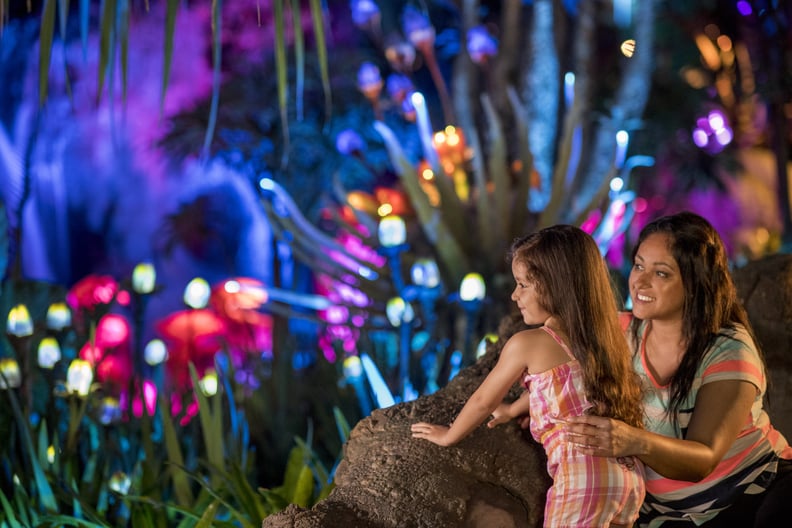 Visit in the Off-Season
With festivals taking place practically all year and new attractions opening left and right, there really isn't a true off-season at Disney World anymore, but Disney's calendar-based ticket pricing means you can stretch your dollar a little further during certain times of year. Holidays and the Summer months are going to be the most expensive times to visit, with January, early February, and mid-August to mid-September being the cheapest.
09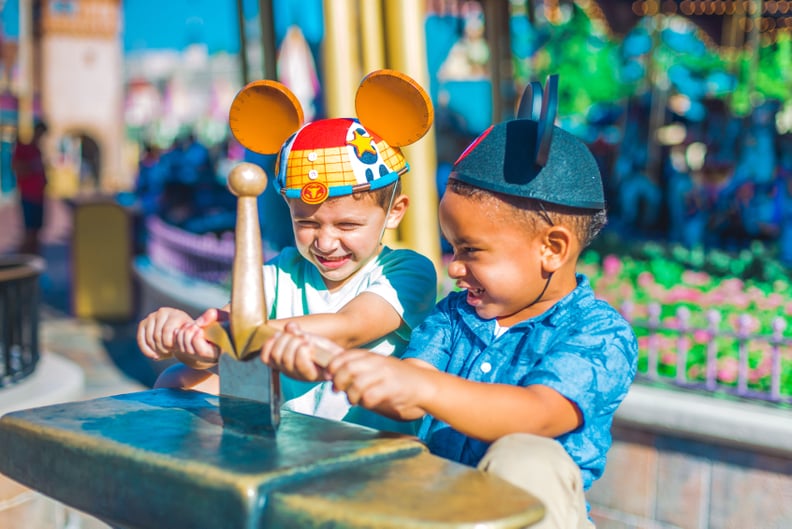 Buy Your Tickets Before Prices Go Up
When Disney World opened in 1971, a one-day ticket cost just $3.50. A one-day ticket today starts at $109, and that price tends to go up every year. Disney doesn't announce these rate increases ahead of time, but they usually happen sometime in February. (In fact, some passes and Park Hopper tickets have already increased in price.) Bottom line — if you are planning a trip this year, the best time to get your tickets is now.
10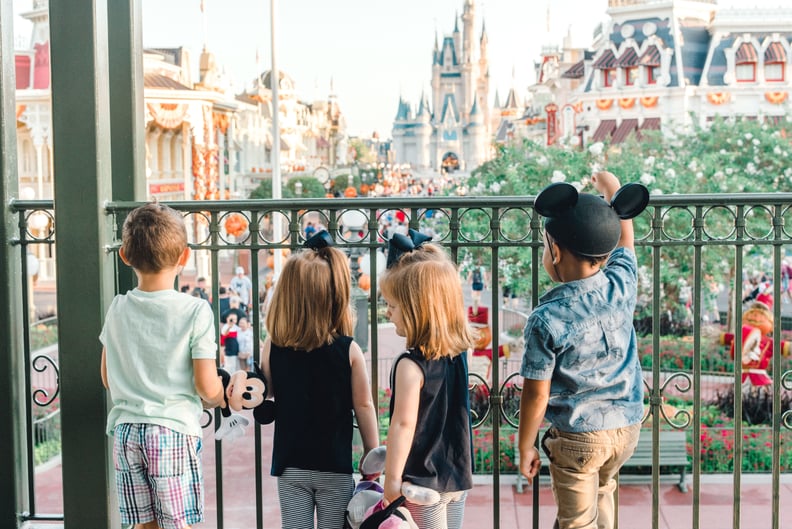 Check For New Discounts Even After You Book
Yep! If you book your Disney hotel room at full price and a discount you want to take advantage of is released at a later date, you can actually modify your reservation. There's no guarantee that the hotel or room type you booked will be included in the discount, but if your plans are flexible, you can switch things around to take advantage of the cost savings.
If you make the reservation yourself, you can do this through Disney's website or by giving them a call. If you book through a travel agent, you'll want to contact them so they can make the change for you.