Max Greenfield Was So Proud of His Daughter's Zoom Project
Max Greenfield Was So Proud of His Daughter's Zoom Presentation, He Let Her Do His Makeup
Max Greenfield and his daughter Lilly have come a long way in their homeschooling journey. Nearly six weeks ago, the former New Girl actor captured the first few days of homeschooling, calling it a "sh*t show," and now, he's beaming with pride. On Friday, Max shared an adorable sneak picture of his 11-year-old daughter doing a school presentation on Zoom, and it's warming hearts all over the internet.
"Lilly was assigned to write a short story this week," he captioned the post. "She worked incredibly hard on it and her spelling was close enough as far as I could tell. Lilly doesn't like to read and she REALLY doesn't like to read aloud. Today she read the final draft of her story over zoom to her entire class and I snuck a picture and then let her do a rainbow eye on me #homeschool."
Now about that rainbow eye makeup — check out how gorgeous it looked! As difficult as homeschooling may be, it's the moments like these that make it so special.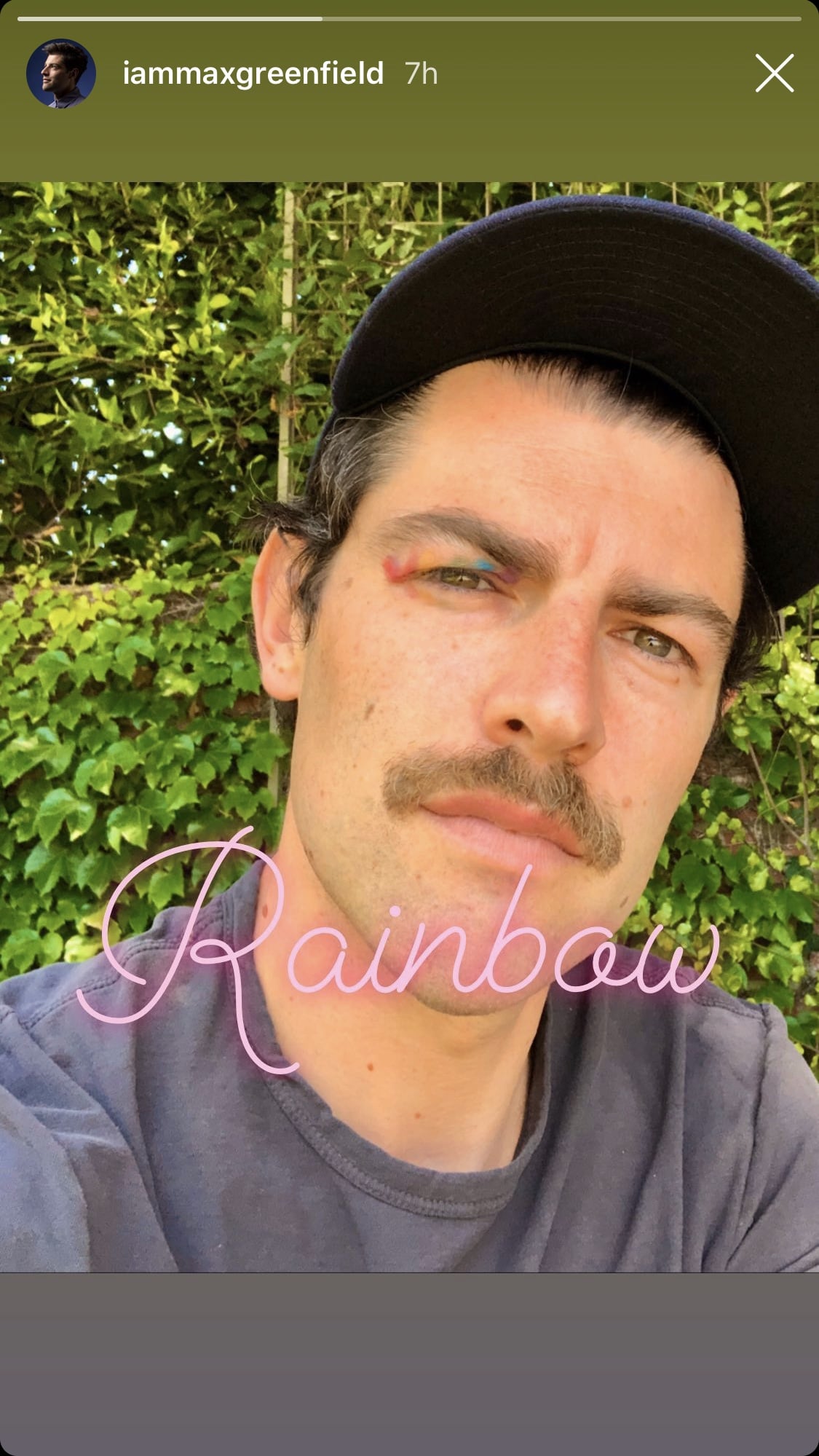 Image Source: Instagram user iammaxgreenfield