Meghan Markle and Prince Harry Taking Family Time in 2019
Prince Harry and Meghan Markle Will Take 6 Weeks of Family Time, and Who Can Blame Them?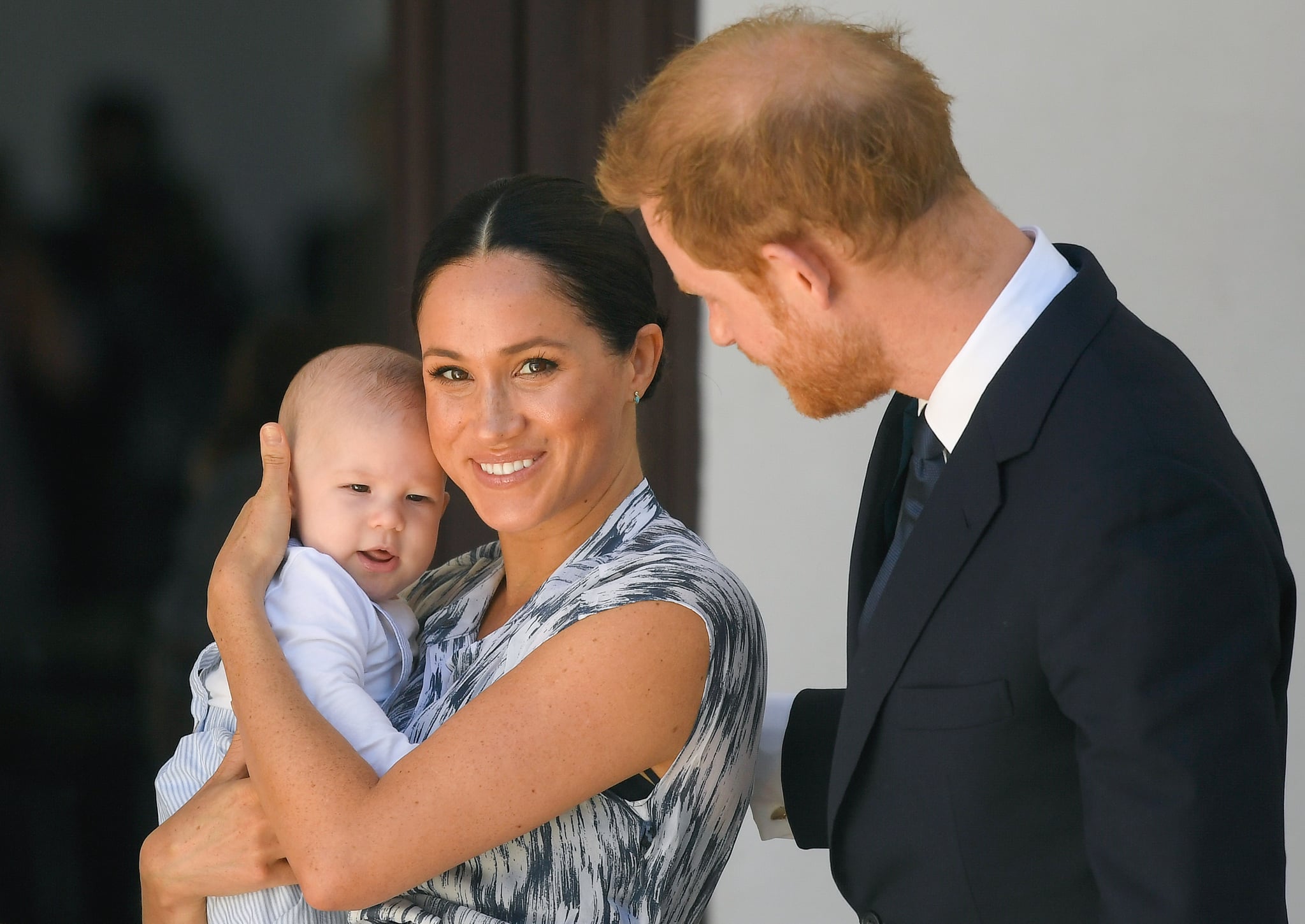 Prince Harry and Meghan Markle are taking six weeks of "family time" beginning in late November to focus on themselves and their 5-month-old son. The decision comes shortly after Prince Harry spoke out against the British media for igniting "a ruthless campaign" against his wife "that has escalated over the past year, throughout her pregnancy and while raising our newborn son."
Facing especially harsh scrutiny after their son, Archie Mountbatten-Windsor, was born, the royal couple have opted to take a step back from the spotlight. "The duke and duchess have a full schedule of engagements and commitments until mid-November, after which they will be taking some much-needed family time," a source told People.
Following the family's Southern Africa royal tour, Harry reportedly felt at home in South Africa and wants to spend more time in the country. "I don't know where we could live in Africa at the moment. We've just come from Cape Town. That would be an amazing place to be able to base ourselves," he said in a new documentary, Harry & Meghan: An African Journey, which premiered on ITV in the UK on Oct. 20 and airs in the US on Oct. 23, at 10 p.m. ET on ABC.
The documentary also addresses Meghan's treatment by the media and how challenging it is to raise a child when the camera is constantly on you.
"Any woman, especially when they're pregnant, you're really vulnerable, and so that was made really challenging," Meghan explained. And then when you have a newborn, you know . . . as a woman, it's a lot. So, you add this on top of just trying to be a new mom or trying to be a newlywed," Meghan said. "Also, thank you for asking because not many people have asked if I'm OK, but it's a very real thing to be going through behind the scenes."
In addition to speaking out about his wife and her experiences as a mother, for Prince Harry, who lost his own mom, Princess Diana, 22 years ago, not a day goes by that he doesn't think of her.
"I think being part of this family — in this role, in this job — every single time I see a camera, every single time I hear a click, every single time I see a flash, it takes me straight back," Harry said. "In that respect, it's the worst reminder of her life as opposed to the best. Being here now 22 years later trying to finish what she started will be incredibly emotional," he added. "Everything that I do reminds me of her. But as I said — with the role, with the job, and sort of the pressures that come with that — I get reminded of the bad stuff."