Archie Slept on Prince Harry's Chest For a Long Flight
After Sleeping on Prince Harry's Chest For an 11-Hour Flight, Archie Is Definitely an "Easy Baby"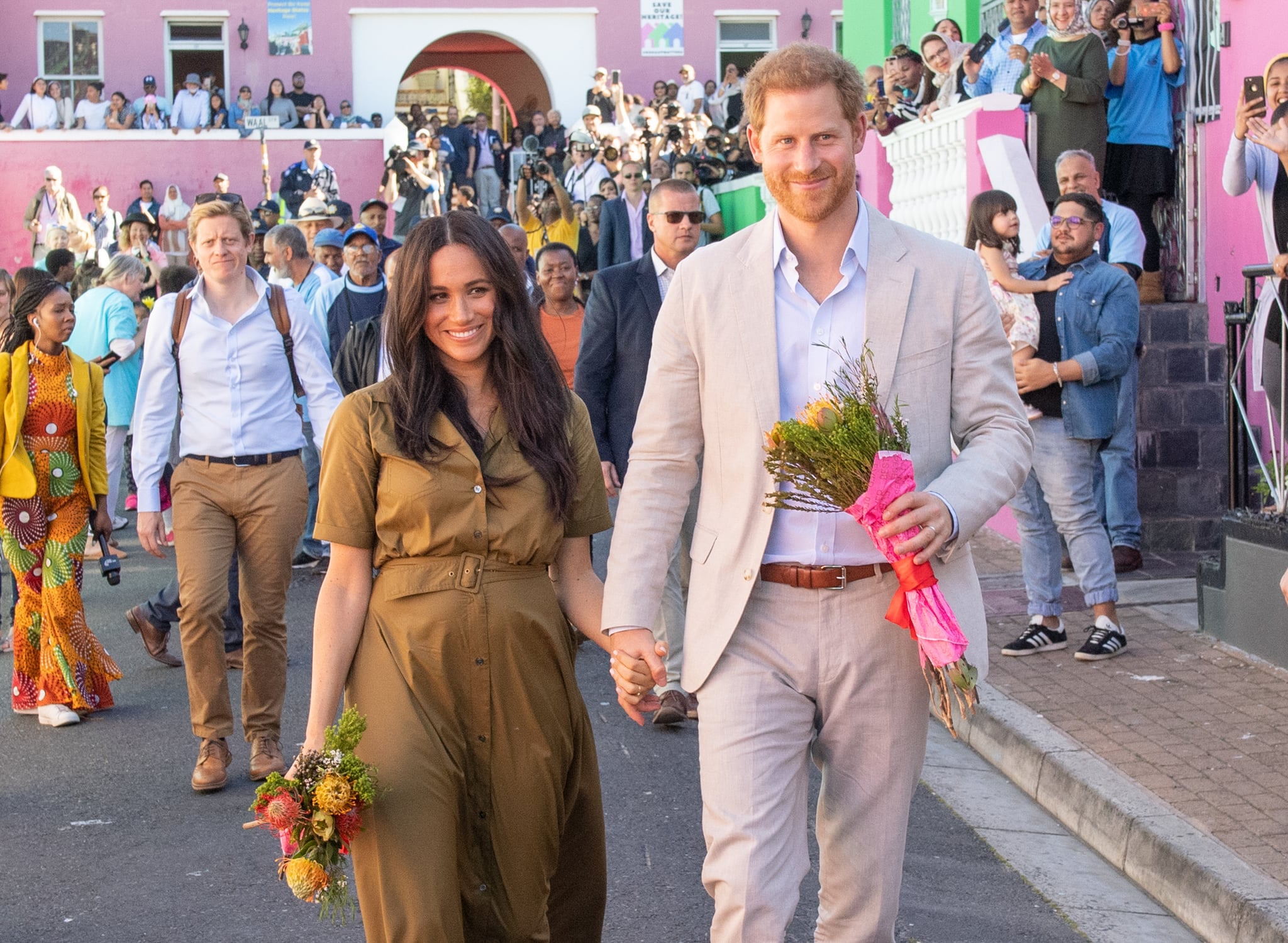 Despite only being 4 months old, Archie Mountbatten-Windsor seems to already have traveling down pat. Not only did Prince Harry and Meghan Markle bring their son along for their Royal Tour of Southern Africa, but he slept for most of his first long commercial flight! While having afternoon tea with a Muslim family from Cape Town, the couple shared that little Archie spent his time snoozing on their journey over.
"She was speaking about motherhood and the transition and said that Archie was a good traveller," explained 58-year-old Waseefa Majiet, who was present for afternoon tea. "She said the transition was quite smooth because he's an easy baby . . . Harry said he slept on his chest almost 11 hours during the flight."
During the same trip, the royal couple were also quick to compliment each other's parenting skills. Meghan spoke about being a new mom saying she's "learning and developing." She went on to say that Harry is "the best dad," while Harry was quick to add, "She's the best mum." How sweet!
Image Source: Getty / Pool/Samir Hussein