My Favorite Part of Being Pregnant Was Telling My Parents
I Was Excited to Find Out I Was Pregnant — but I Was More Excited to Tell My Parents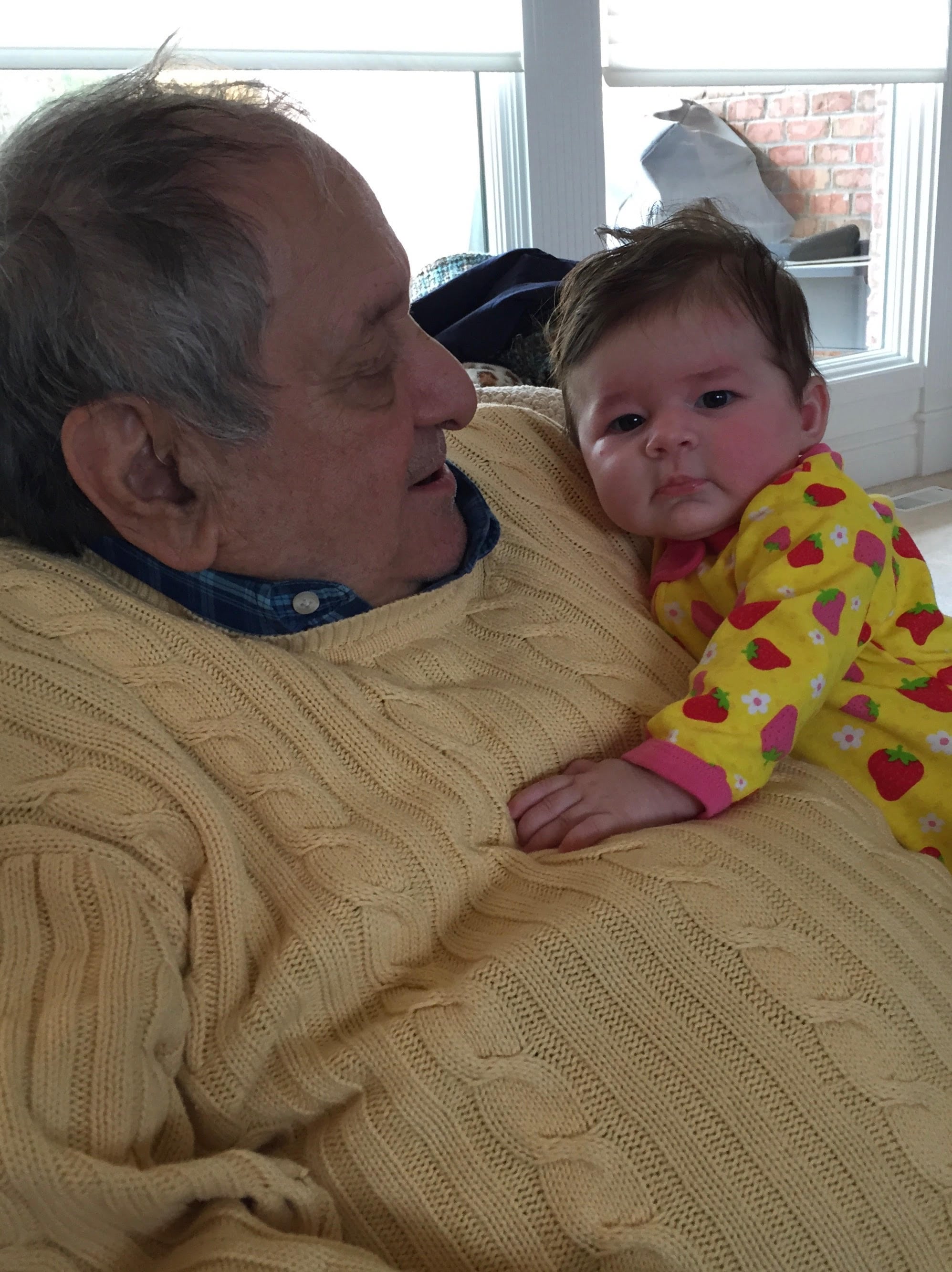 I've decided: finding out you're pregnant after trying for a baby is one of the most joyful moments in life. Especially for me — months before my husband and I even started really trying, I daydreamed about looking at those two pink lines on a pregnancy stick. But what I was most excited about in discovering the big news was telling my parents that they were about to become grandparents for the first time.
You see, my father is 13 years older than my mother. So, he was 46 years old when they had me. And with my three unmarried brothers, he waited and waited to finally become a grandfather. He'd hint to my husband and me often. "You know, the bedroom upstairs is large enough to hold a crib," he'd say. Around the holidays, he'd mention how much more fun it would be if we had a squishy baby to pass around. But my husband and I took our time. We were both wild hearts, after all. We needed a little extra time to become tame enough to handle a baby.
But finally, we knew the time was right. We were both 30 and our careers were under our belts. Luckily, after a few short months of trying, we were able to conceive. And while I waited to see if that test would come back positive or not, I dreamt of different ways I'd finally be able to give the greatest gift I ever could to my parents — to be grandparents. We found out that we were expecting in late September. The leaves were starting to fall and the air had turned cooler. It also happened to be around my father's birthday.
The big day came. My husband and I traveled an hour to my parents' house to celebrate my dad's 77th birthday (I told you, he had to wait a long time to become a grandfather). So, instead of a typical present like a new grill set or a cheesy mug, I wrapped him a tiny onesie that read, "I Love My Papa." As we lounged in my parents' family room watching a Michigan football game on a Sunday afternoon, I tossed him his present. My mom sat beside him wondering what could be inside. He read the birthday card and took out tissue paper from the bag.
Finally, he dug his hand into the bag and clutched the onesie. My mom peered over his shoulder. He unfolded the tiny onesie and I watched his eyes grow wide as he read it. He shot a look to my mom. The corner of their mouths shot up. "Are you expecting?" they both blurted out in unison.
"We are," I said calmly.
I felt their excitement radiate into me, and then into my growing baby. My mom began crying, of course, and my dad stood stoic but delighted. We all bounced up and squeezed each other tightly. Both of my parents glanced at my belly. "I can't wait to watch you grow," my dad said.
"And I can't wait to finally watch YOU become a grandfather," I said back.
Watching your parents become grandparents is one of the most beautiful things to witness. Their love for you is doubled now that they get to see you become a parent. After my son was born, it felt like every time they both held our new baby that tears would threaten to spill from my eyes. The pure joy that I was able to give my parents by making them grandparents is something I will always cherish. And now, at the age of 84, my father's first grandson is 7, and I'm so grateful that he's lucky enough to have memories of his grandfather, too.
Image Source: Angela Anagnost-Repke