Pink Is Taking a Break From Music to Focus on Her Family
Pink Declares 2020 "the Year of the Family" and Plans to Take a Break From Music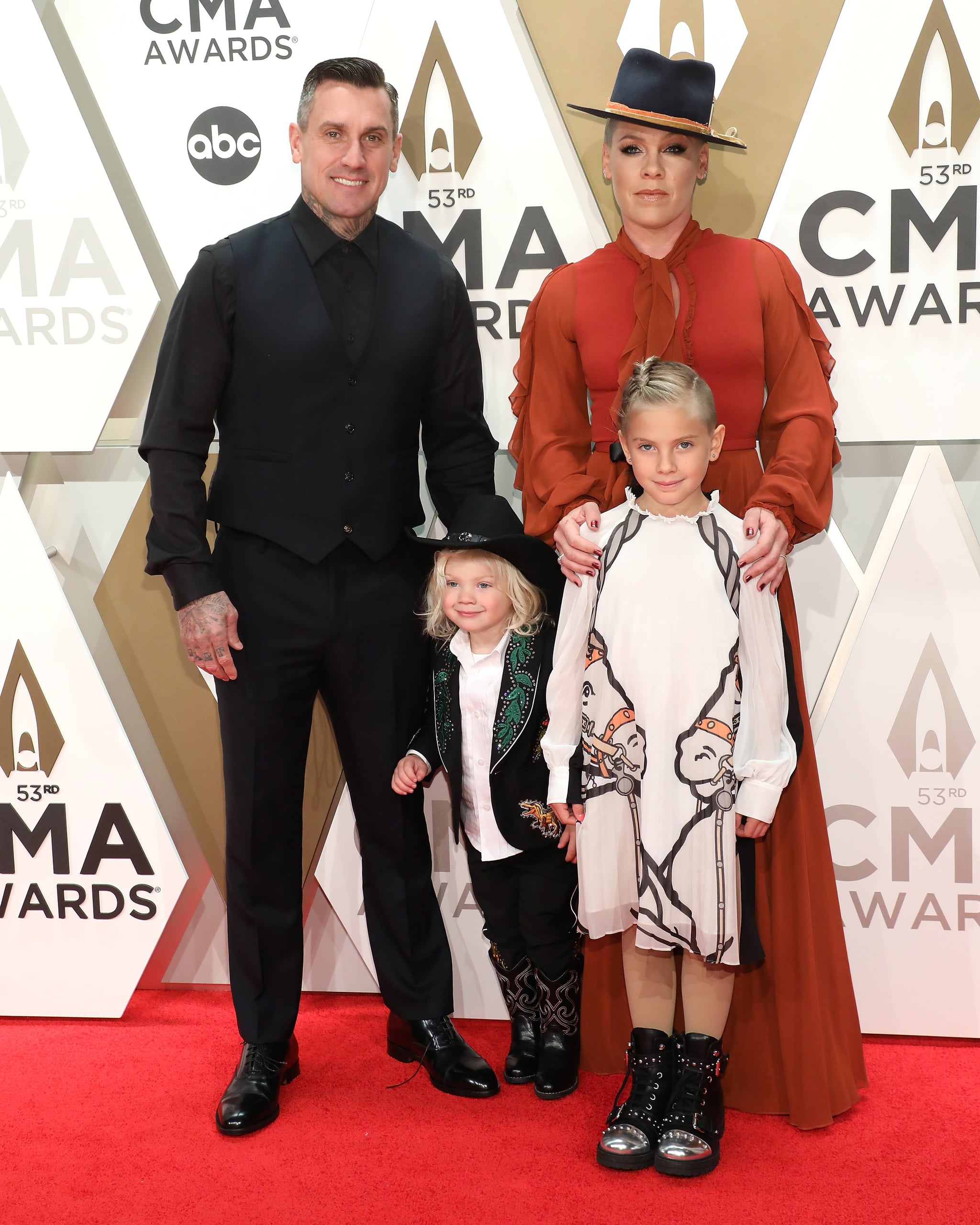 Pink, professional multitasker, is putting a pause on music to spend more time with her family in 2020. She brought her husband and kids to the CMAs on Wednesday night, and they looked incredibly adorable in cowboy-esque outfits. The 40-year-old singer also chatted with Entertainment Tonight at the award show, and she revealed her plans to take a break from music in the upcoming year.
"We did two and a half years of [music], and Willow's back in school now," she told the publication. "Jameson's going to start preschool soon. It's kind of the year of the family. And Carey has a lot going on as well. He's super supportive. He follows me around the world and now it's his turn."
This year, Pink released her eighth studio album, Hurts 2B Human, and she's been busy with music videos and performances. She also recently received the People's Champion award at the 2019 People's Choice Awards. At the same time, she and Carey Hart continue to make us swoon with their romance and relatable parenting of their kids, 8-year-old daughter Willow and 2-year-old son Jameson. The fact that the couple is declaring it "the year of the family" makes them even more lovable.