See What Your Favorite Celebrity Families Have Been Up to While Staying Home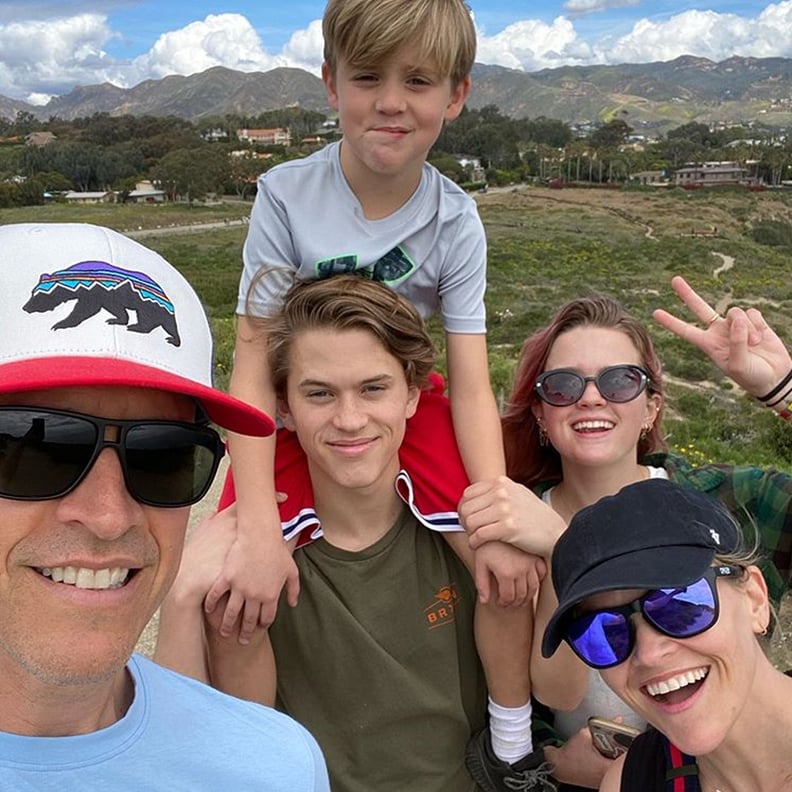 While watching TV shows and movies during this period of self-isolation, I've found myself often thinking about how in reality, all of the stars are social distancing at home with their families right now, just like I have been. Thanks to social media, even though some of our favorite actors aren't out making content on fancy sets with their costars, they're making plenty of content with their families for us to enjoy.
Keep scrolling for some of our favorite celebrity at-home moments from the last few weeks featuring Gabrielle Union, Reese Witherspoon, Chrissy Teigen, Ciara, Max Greenfield, and more!
Dwyane Wade's Video of His Family's Homemade Basketball Competition
Chrissy Teigen's Photos of Luna Helping Her Make Rice Krispies Treats
Kristen Bell's Photos and Videos of Her Daughters, Lincoln and Delta, Making a Thank-You Sign
John Legend's Video of Luna and Miles Dancing While He Plays Piano
Reese Witherspoon's Photo of Her Birthday Walk With Her Family
Max Greenfield's Video of His Daughter, Lilly, Telling Him He Has a "Dogsh*t Voice"
Enrique Iglesias's Video of His 2-Month-Old Daughter, Mary, Dancing to the Band Fun.
Gabrielle Union's Video of Herself Dancing With Dwyane Wade and Baby Kaavia
Mark Wahlberg's Video of His Daughter Grace Painting His Nails
Jennifer Garner's Photo of Her Son Samuel's Coronavirus Haiku
Alex Rodriguez's Video of His Family Playing Volleyball Keep It Up
James Van Der Beek's Video of His Son Imitating His Kickboxing Routine
Ciara's Family Dancing to Wiz Khalifa's "Something New"
Jennifer Lopez's Video of Her Son, Max, Dancing on a Hoverboard