Enrique Iglesias and Anna Kournikova's Family of 5 Is Just About the Cutest Thing!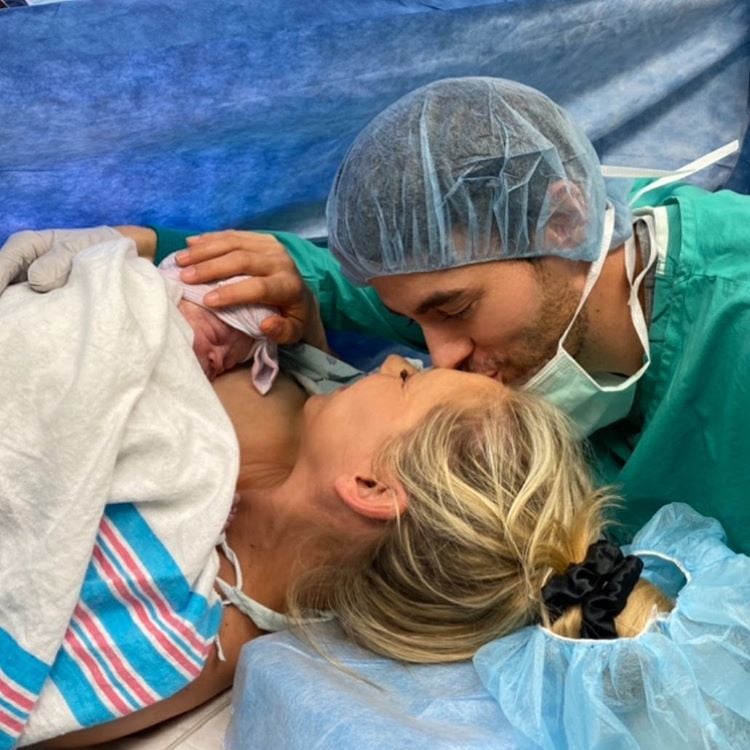 Enrique Iglesias and Anna Kournikova became a family of five in January 2020, following the birth of a daughter. Anna and Enrique have been together since 2001, but tend to keep their personal lives private. Though they do share some adorable pictures and videos of their three little ones, we wish there were more — they're all so cute!
Here's hoping the couple share tons of adorable snaps of their youngest alongside her older brother and sister in the future. In the meantime, check out our favorite photos of their children in the gallery ahead.
Lucy Iglesias
Enrique and Anna's oldest daughter, Lucy, was born on Dec. 16, 2017. About three months after Lucy and her twin brother's birth, Enrique finally shared a tidbit about his twins while in concert in Budapest, Hungary, on March 11, 2018. "I became a father 12 weeks ago and I can absolutely tell you two things: I love my babies! I love them very much," he told the audience. So sweet!
Nicholas Iglesias
Enrique and Anna's son — and Lucy's twin brother — Nicholas, was also born on Dec. 16, 2017. While Anna and Enrique tend to be pretty quiet about Lucy and her twin brother's personal lives, they have shared some adorable photos and videos of the twins on Instagram since they were born. And just like Mary, Nicholas and his twin sister are often called their parents' sunshines.
Mary Iglesias
Enrique and Anna welcomed their third child, a daughter named Mary, on Jan. 30, 2020. Both parents posted adorable photos of the newborn on Instagram with a caption calling her "My Sunshine." When she was 5 weeks old, Enrique revealed that his daughter's name is Mary, but that she has the nickname "Masha," which is Mary in Russian!
Pictures of Enrique Iglesias and Anna Kournikova's Kids