Why Is There an Empty Space on British Vogue September 2019?
The Powerful Reason Meghan Markle Left a Blank Slot on British Vogue's September Issue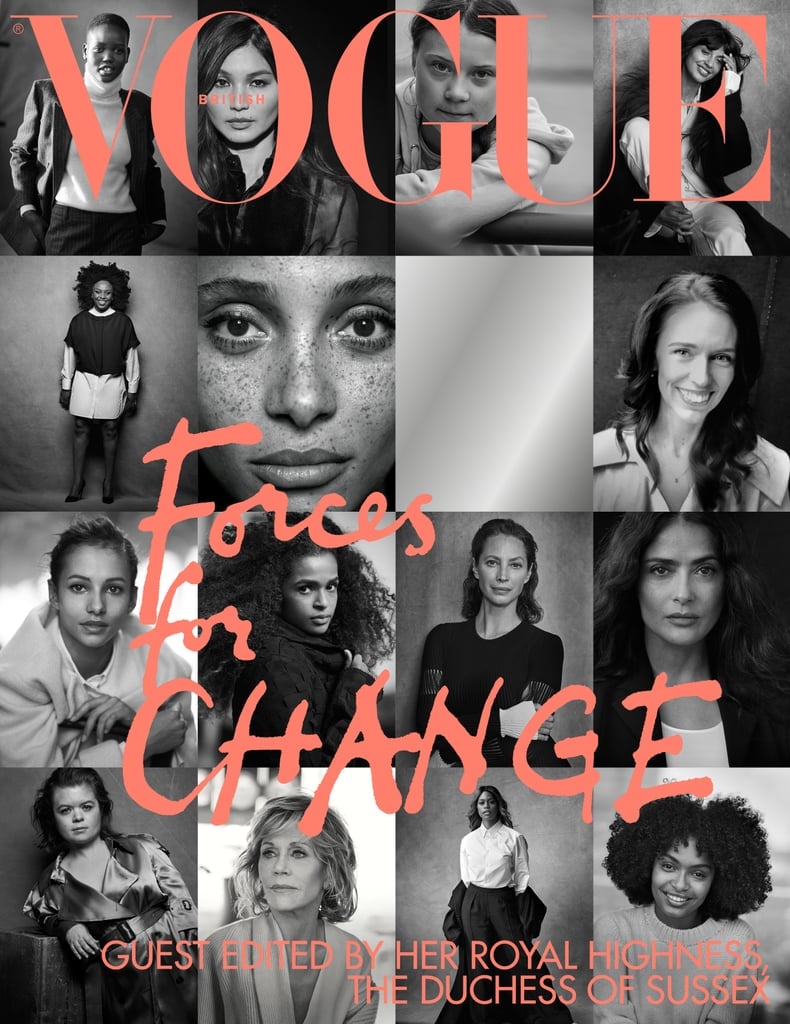 In addition to the beautiful portraits of 15 women on the cover of British Vogue's upcoming September issue, you'll notice a blank spot. That wasn't a mistake, but rather a deliberate decision made by Meghan Markle, who guest edited the issue with Editor in Chief Edward Enninful. "The 16th slot will appear as a mirror on the printed cover, and was included at the special request of the duchess to show that you — that all of us, in fact — are part of this moment too," Edward said on Instagram when he revealed the cover.
That's a powerful statement considering the magazine cover features "15 world-leading women who are reshaping public life for global good." Meghan is the first-ever guest editor of the publication's September issue, and it was not a project she took lightly. "It's been a real labor of love and I feel very humbled today to be able to finally unveil it to the world," Edward said of their collaboration.
The choice to leave a slot for the reader to see herself or himself speaks to what the issue is really about, which, in Meghan's own words, is "the power of the collective" and "the knowledge that we are even stronger together." British Vogue's September issue is available on newsstands and digital download on Friday, Aug. 2.
Image Source: British Vogue / Peter Lindbergh