Meghan Markle Will Guest Edit British Vogue Sept. 2019
Meghan Markle Just Revealed She Interviewed Michelle Obama as the Guest Editor For British Vogue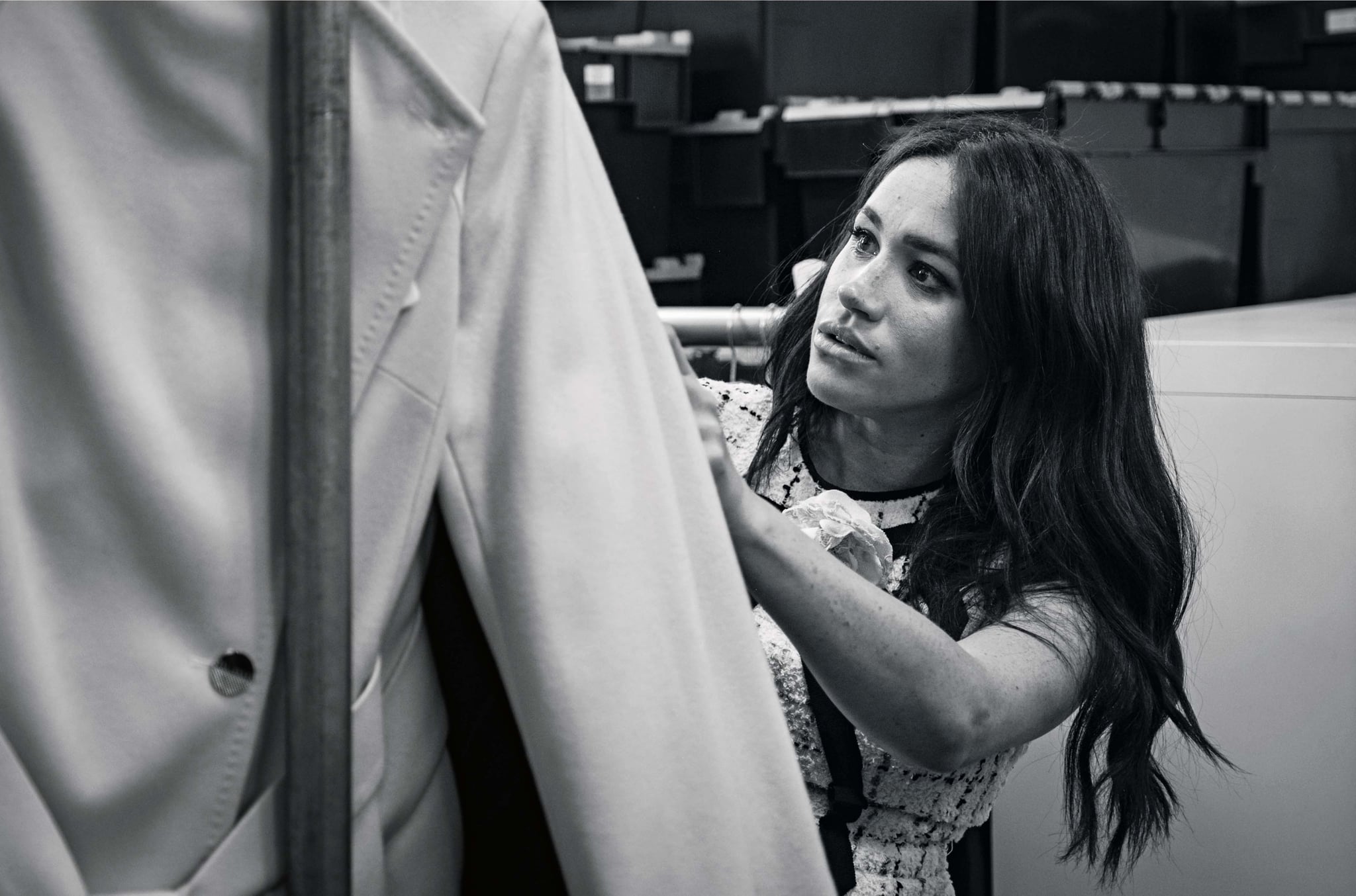 Royal, philanthropist, and global style icon Meghan Markle can add "fashion editor" to her résumé too. On July 28, the Duchess of Sussex announced she collaborated with British Vogue Editor in Chief Edward Enninful to helm the fashion magazine's September issue, the biggest issue of the year. Dream collaboration, you might say, but not entirely unexpected given Edward's mission to diversify the publication and his affinity for the duchess: "Meghan is an example of how far we've all come. I'd love [for her] to be on the cover of Vogue," Edward said in an interview with The Evening Standard earlier this year. Now, if that's not a prime example of manifesting what you want . . .
Like the rest of us, Edward's love for the duchess goes deeper than her style. Accordingly, her role in the September issue is likely bigger than a fashion spread, though you can expect to pore through pages of a new photo shoot, too. For the past seven months, Meghan and Edward worked together on the "Forces For Change" issue, which features influential women like Laverne Cox, Gemma Chan, Jameela Jamil, and Jane Fonda, among many others. The duchess also sat down with former First Lady Michelle Obama in an exclusive interview, while her husband, Prince Harry, took part in a candid conversation with Dr. Jane Goodall.
"Guest Editing the September issue of British Vogue has been rewarding, educational and inspiring," Meghan wrote, after announcing the news on Instagram. "To deep dive into this process, working quietly behind the scenes for so many months, I am happy to now be able to share what we have created. A huge thanks to all of the friends who supported me in this endeavour, lending their time and energy to help within these pages and on the cover. Thank you for saying 'Yes!' - and to Edward, thank you for this wonderful opportunity."
Meghan's stint as editor will also include an opinion piece and a roster of female "change-makers" she'll enlist to share personal essays within the pages of the issue as well. In short, we're hereby calling this edition of British Vogue the "Meghan Issue," and we're buying every copy when they release on Aug. 2.