Grab Your Babushka: The Humble Headscarf Has Become Fashion's Most Unexpected Trend of 2021
There are a lot of things I didn't expect to have on my 2021 bingo card (including, let's be honest, using the phrase "2021 bingo card"), and one is babushkas coming back in style. My Ukrainian grandmother wore a babushka. Queen Elizabeth II wears a babushka. But I would have never in a million years guessed we'd see babushkas on the high-fashion runways in London, Milan, and Paris — and neatly knotted under the necks of celebrities like Tracee Ellis Ross, A$AP Rocky, and Chloë Sevigny. (And just so we're clear, I'm referring to headscarves here, not grandmas, which is what the word actually means in Russian.)
Growing up Ukrainian-American, there was nothing high fashion about the babushka (which we called a khustka). It had everything to do with tradition and practicality. Sure, it's what my baba wore anytime she stepped out of the house to protect her hair, which she set herself every week, but the kerchief's association with Eastern European culture runs much deeper. I won't bore you with a long-winded explanation, but historically, in Ukrainian culture at least, the headscarf was used to denote a woman's changing social status when she got married. After her wedding, a woman would stop leaving her hair uncovered and begin wearing a headscarf. It's a tradition that's sometimes still honored during Ukrainian wedding ceremonies today, even though the need to cover one's head after marriage is thankfully a misogynistic thing of the past.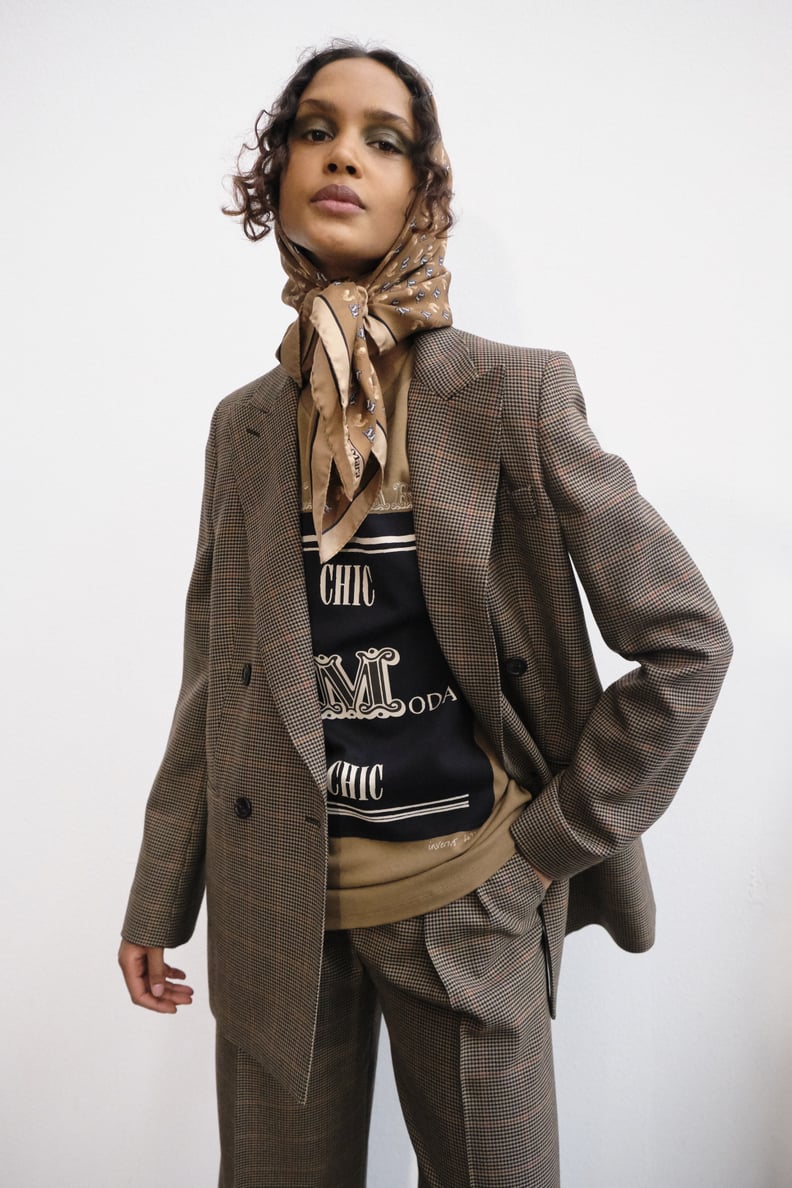 Headscarves have been worn for thousands of years and by equally as many different cultures, acting as symbols of marital status or religious affiliation or simply as a protective covering for the hair. In the West specifically, even though we've seen it come in and out of fashion over the past 200 years (and in some cultures, it's never gone out of style), a kerchief worn "babushka style" — tied under the chin or over the ears and behind the neck — has become closely associated with the over-70 set, be it borscht-brewing Eastern European grandmothers, characters from old Coronation Street episodes, or the nonagenarian Queen of England. "A headscarf tied under the chin speaks to tradition with a capital 'T'," Amanda Hallay, a New York-based fashion history professor and host of the YouTube channel The Ultimate Fashion History, told POPSUGAR.
Tradition aside, there's also a utilitarian element to the babushka — it keeps your hair out of your face, and protects not only your hair, but also your head either from the cold or the sun. The headscarf's practicality is why it became an enormously popular accessory in the 1950s and '60s, according to Hallay. "It was actually born of a necessity: to hide one's curlers. Midcentury women relied upon 'sets' to achieve their poodle or bouffant hairdos, rollers often kept in all day to set hair for the evening. It was considered sort of louche to go on a school run or to the store with visible curlers, so the headscarf became first a practical, and then a fashionable, way to first hide the rollers, and then keep spectacular coifs in place when outside," she explained. "It became a look unto itself, with dresses often coming with matching headscarves. And of course, microtrends grew up around the cult of the headscarf: socialite Babe Paley, for example, started a trend of tying a headscarf to the handle of a handbag when not wearing it. And Jackie Kennedy brought a breezy, Hyannis Port chic to her headscarf and shift-dress ensembles."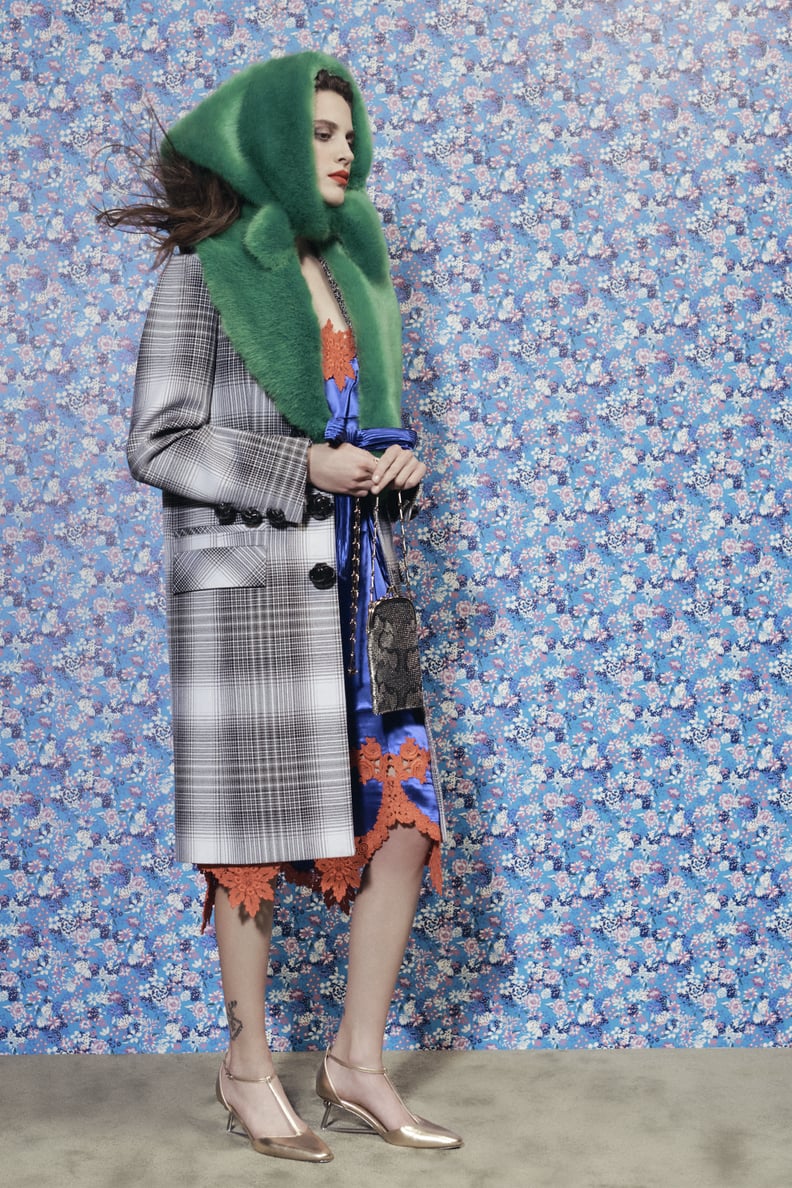 So in a society obsessed with youth and newness and that has access to fancy curling irons that set hair in seconds, why is this traditional headgear coming back? Hallay has a theory. "Its appearance on the runway for fall/winter '21 seems to suggest that fashion has decided that these classic, sober, and sensible touches will resonate with a world that has been through a global trauma. And they do," Hallay said. "The vast majority of the collections offered well-tailored, wearable clothing — free of politics, 'shock tactics', or gimmicks — with darker, seasonal hues," she continued. "The headscarf tied under the chin harkens back to eras and cultures that were far more grounded and less frivolous than we were becoming in the Western world just prior to COVID-19's terrifying appearance, so perhaps this is a message from the runway that fashion, too, has realized that we're living through particularly sensitive, considered, and (let's face it) serious times."
Looking at the designers who included headscarves in their fall 2021 collections, there does seem to be an element of nostalgia for earlier eras at play. At Roksanda, which featured oversize silk headscarves, the designer looked back at her childhood and recalled happy memories, many of which included her grandparents, according to Vogue. At Preen by Thornton Bregazzi — where floral headscarves took center stage in the brand's bucolic photographs for the fall collection — the designers spent lockdown rewatching Grey Gardens, the iconic 1975 documentary that has a main character with a penchant for babushka-style headscarves. At Dior, Maria Grazia Chiuri pulled inspiration from classic fairy tales, while designer Ian Griffiths looked back at his English roots when creating his collection for Max Mara, which was full of headscarves that swapped floral and geometric prints for zebras, llamas, and camels. As for Versace, the crisp headscarves complemented the '70s silhouettes of the clothes . . . and offered yet another surface on which the brand could feature its newly minted "La Greca" monogram.
And while the runways are an important place for breeding fashion trends, so are the streets, social media, and pop culture. It was two years ago that A$AP Rocky threw on a babushka and rapped about it, and since then, we've seen the accessory pop up on the streets during global Fashion Weeks and on celebrities as diverse as Chloë Sevigny and Kendall Jenner. (Although, the model wore hers more in the style of Grace Kelly than a Slavic grandmother.) But what really solidified my confidence that the babushka is back in 2021 is that in the days since I started writing this piece, I've been stopped midscroll on Instagram by celebrities like Tracee Ellis Ross and singer Raveena Aurora embracing the kerchief, as well as one very stylish acquaintance in Los Angeles who typically favors a beachy, Cali-girl vibe.
I may be completely shocked by the resurgence of this deeply traditional headgear, an accessory that's so intrinsically linked to my heritage and my late grandmother. Hallay, however, isn't as surprised. "A headscarf worn under the chin hasn't been seen in the fashion world of a millennial lifetime, let alone Gen-Z, and when something that's 'old' is presented as 'new', it soon gains a legion of new fans," she said. "I hope so, anyway. I love wearing headscarves, but it's been quite difficult to find any that are actually large enough to tie beneath the chin, which is why mine are all vintage." Good thing I've got my baba's collection tucked away in the back of my wardrobe, ready and raring to go.
Keep reading to see some our favorite babushka moments from the fall/winter 2021 runways.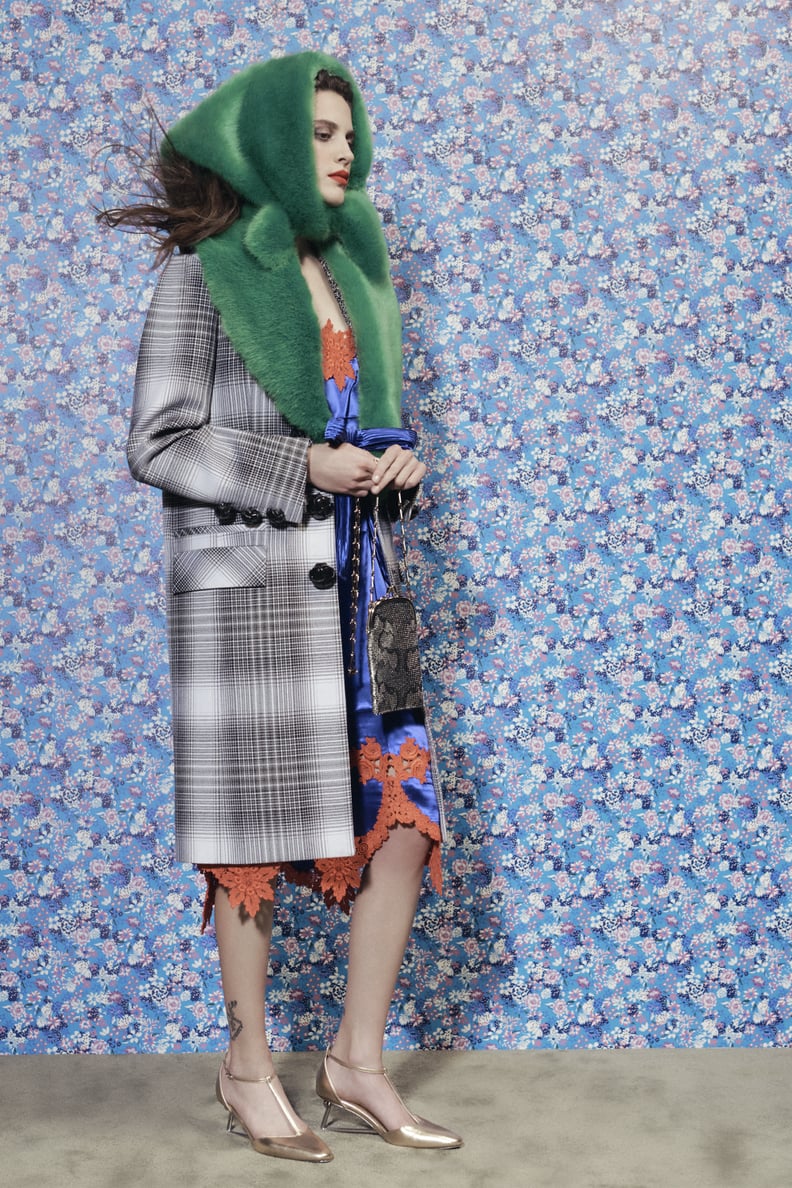 The Babushka Scarf Trend: Paco Rabanne Autumn 2021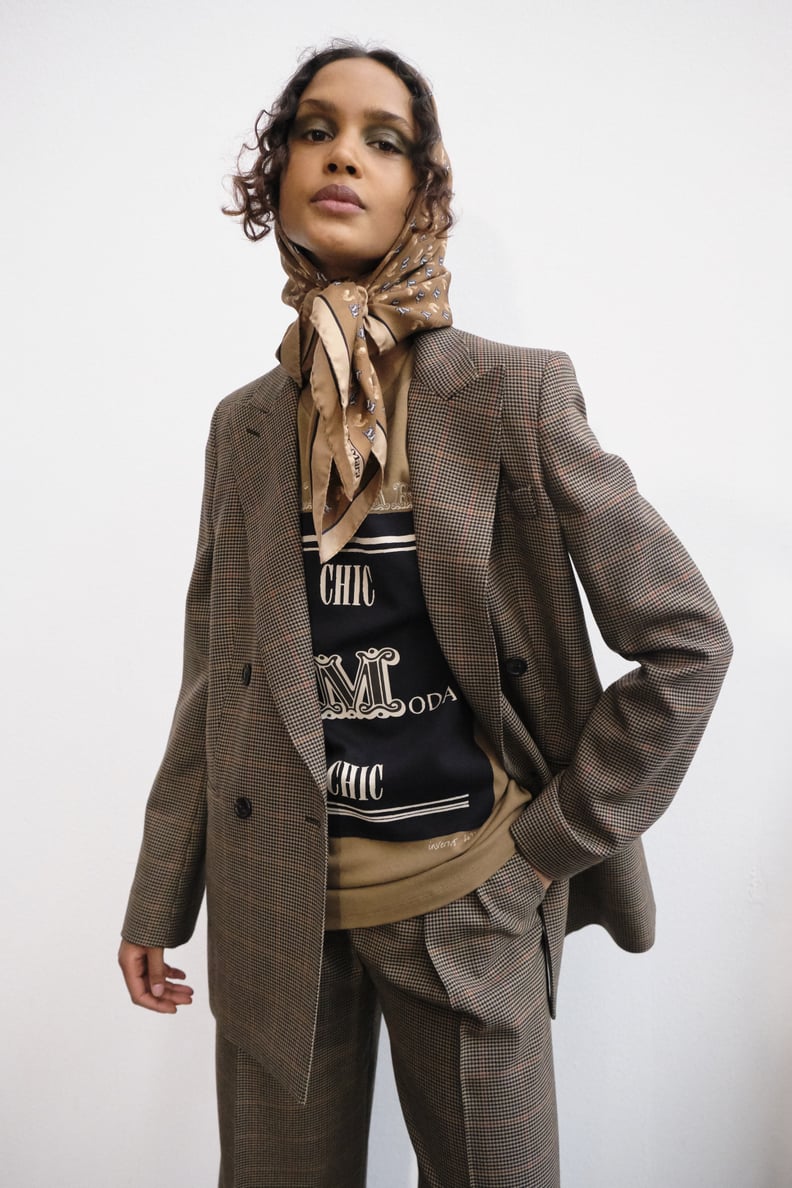 The Babushka Scarf Trend: Max Mara Autumn 2021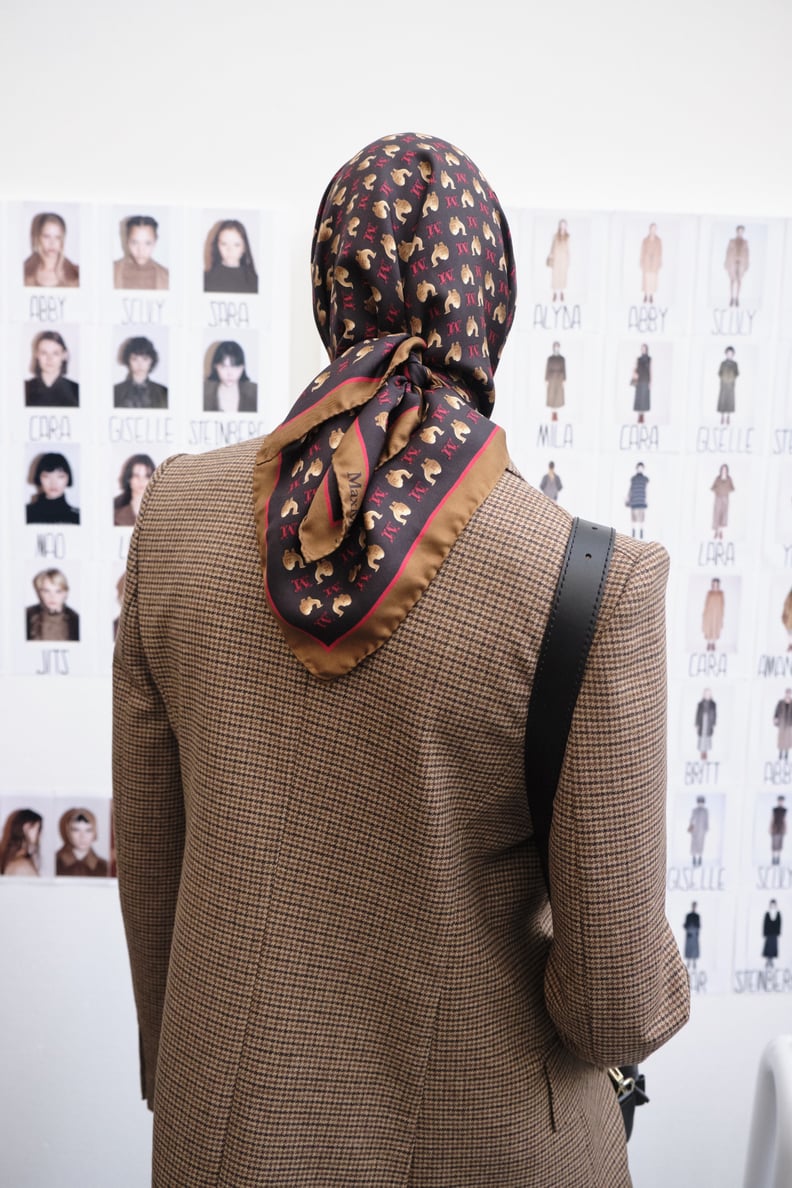 The Babushka Scarf Trend: Max Mara Autumn 2021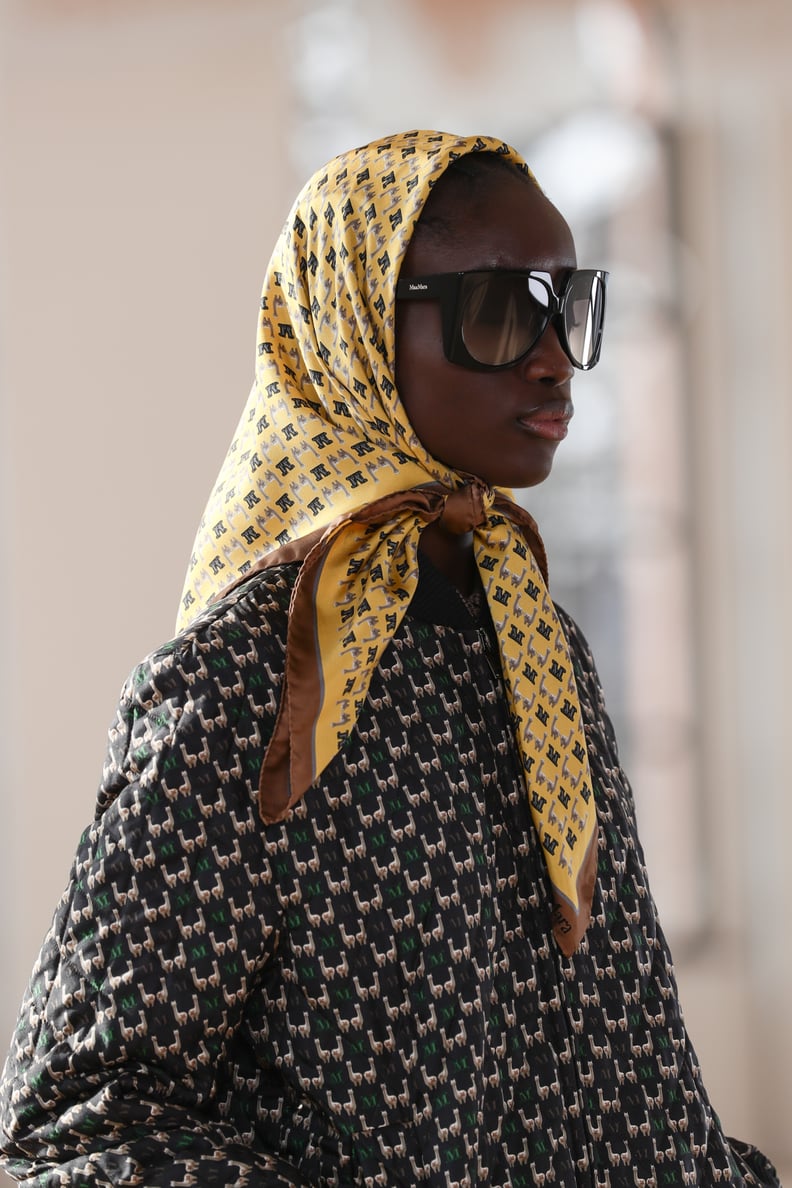 The Babushka Scarf Trend: Max Mara Autumn 2021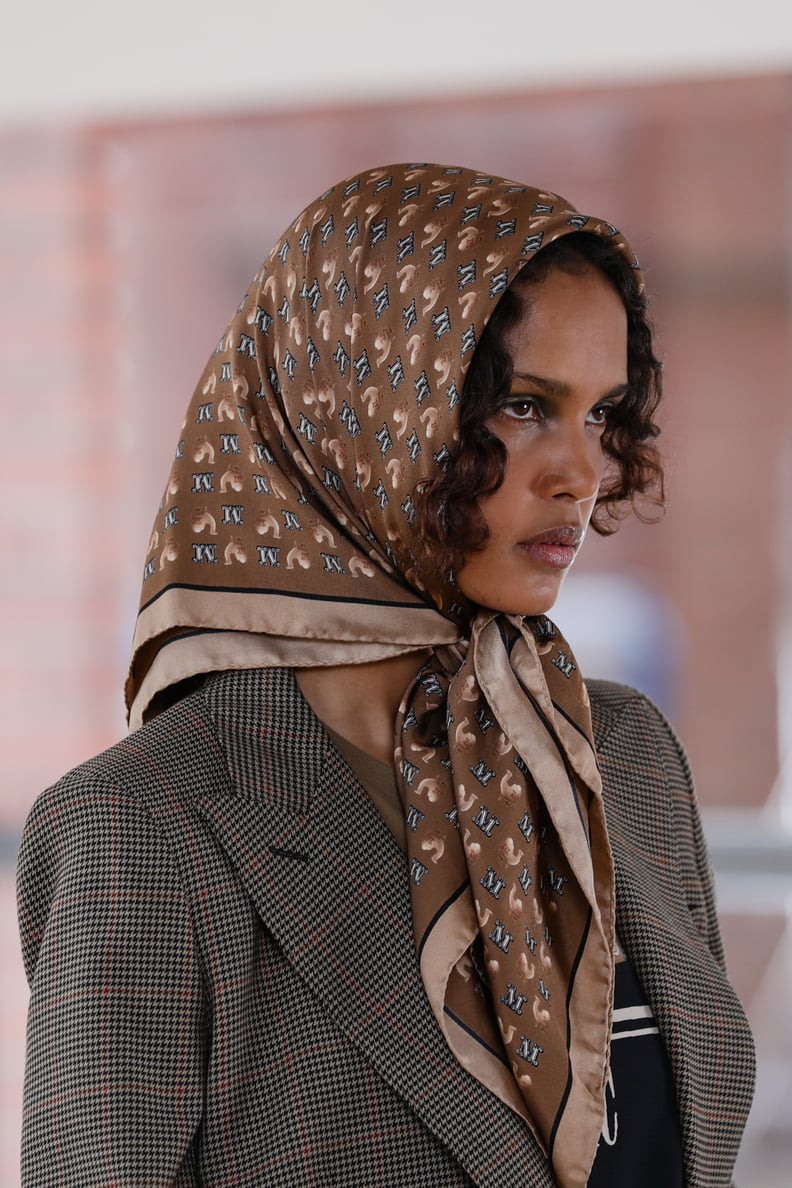 The Babushka Scarf Trend: Max Mara Autumn 2021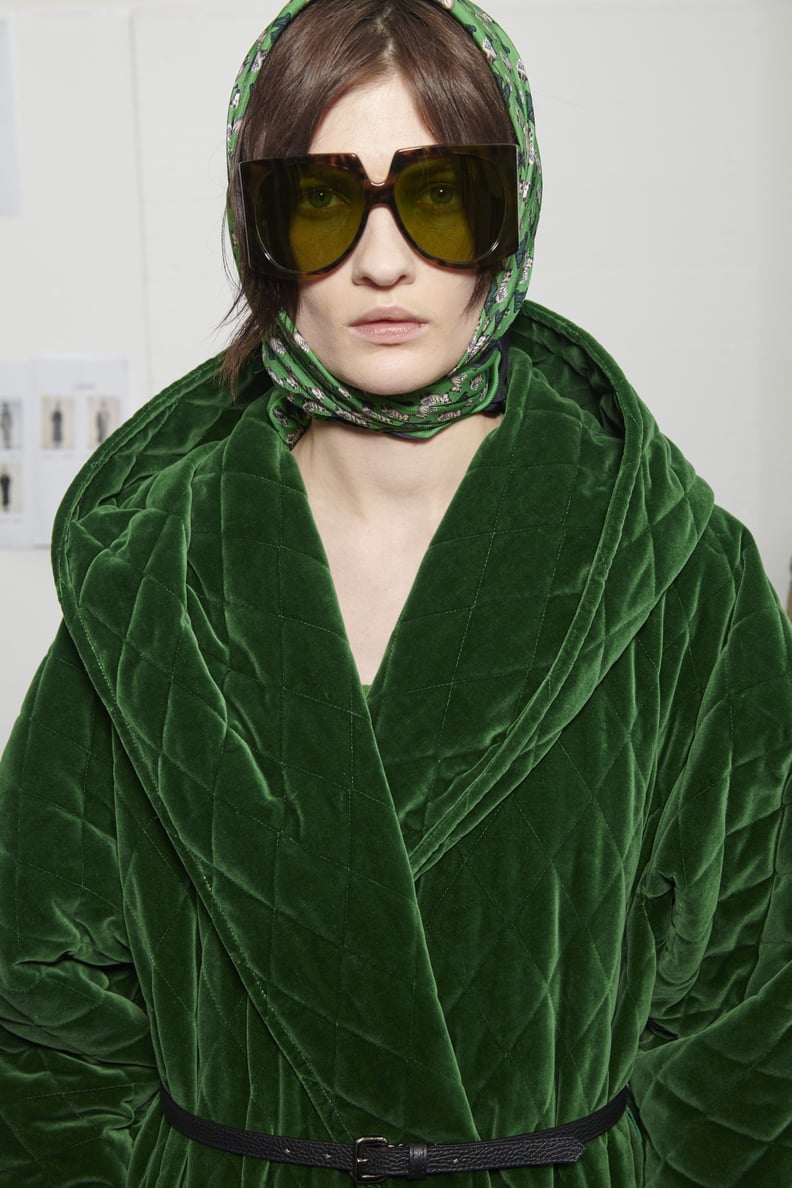 The Babushka Scarf Trend: Max Mara Autumn 2021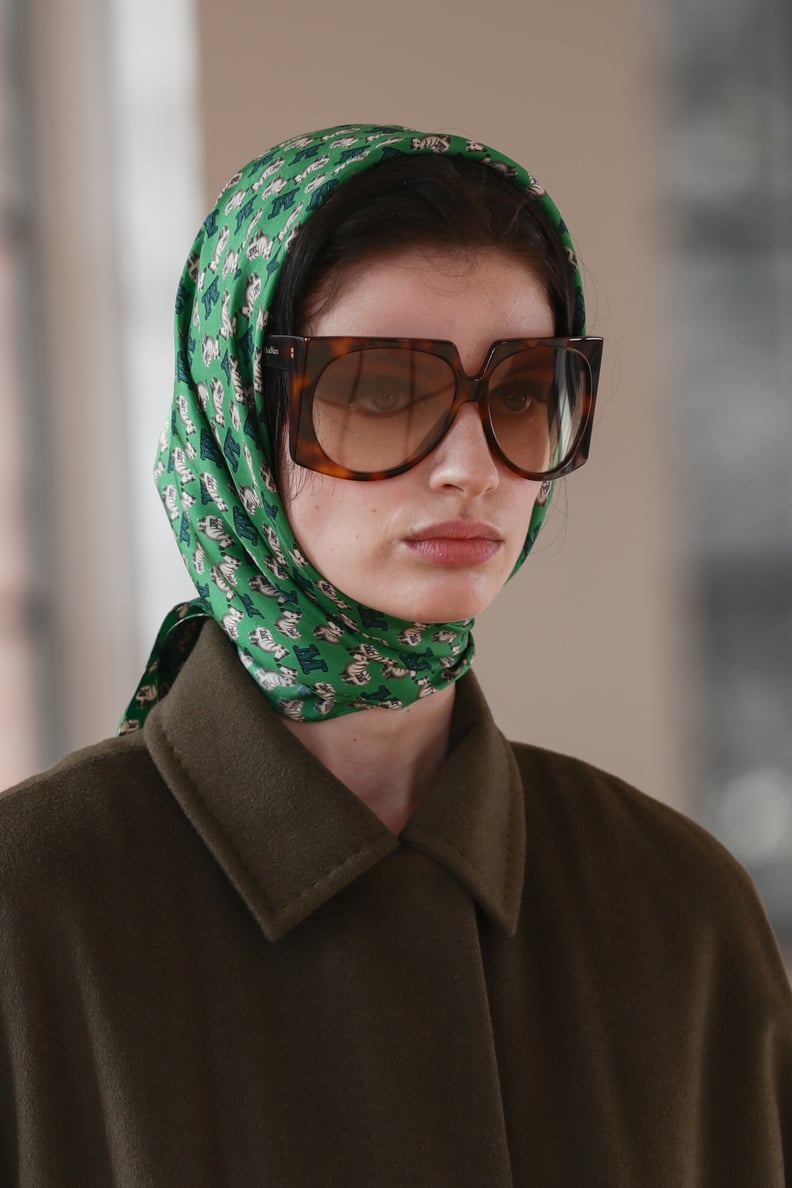 The Babushka Scarf Trend: Max Mara Autumn 2021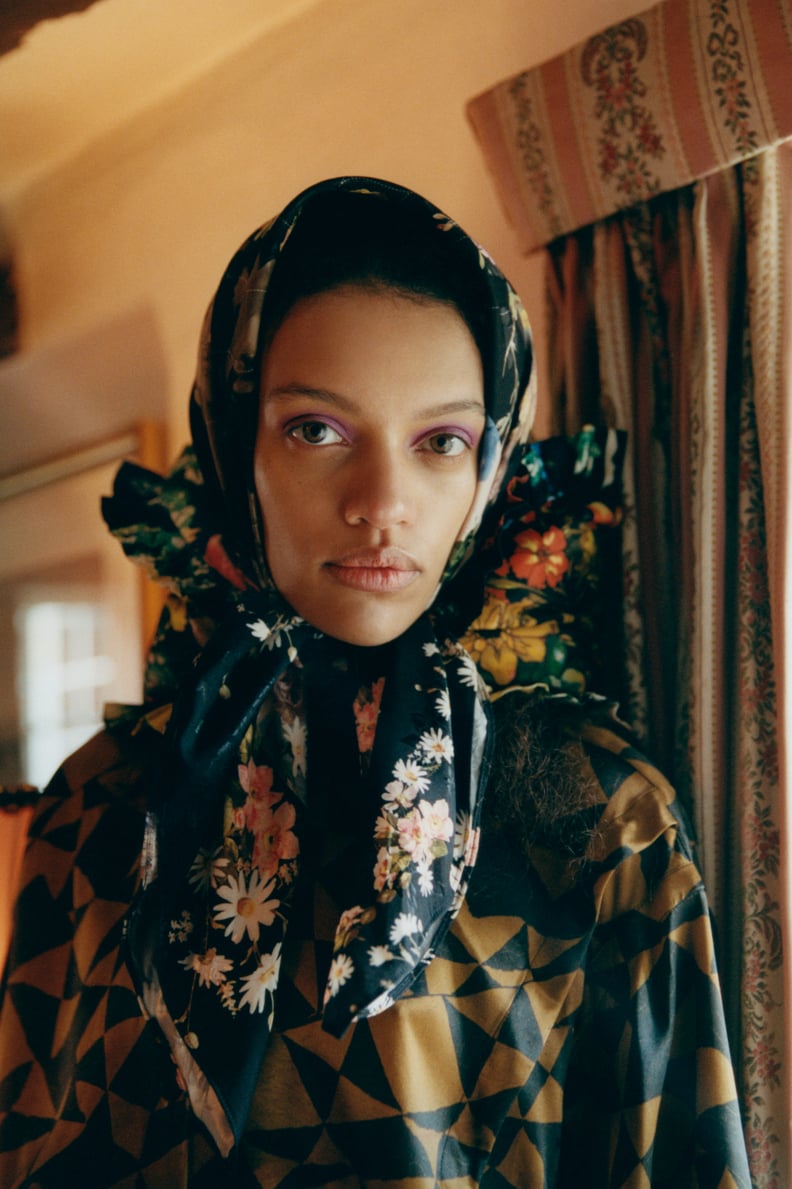 The Babushka Scarf Trend: Preen by Thornton Bregazzi Autumn 2021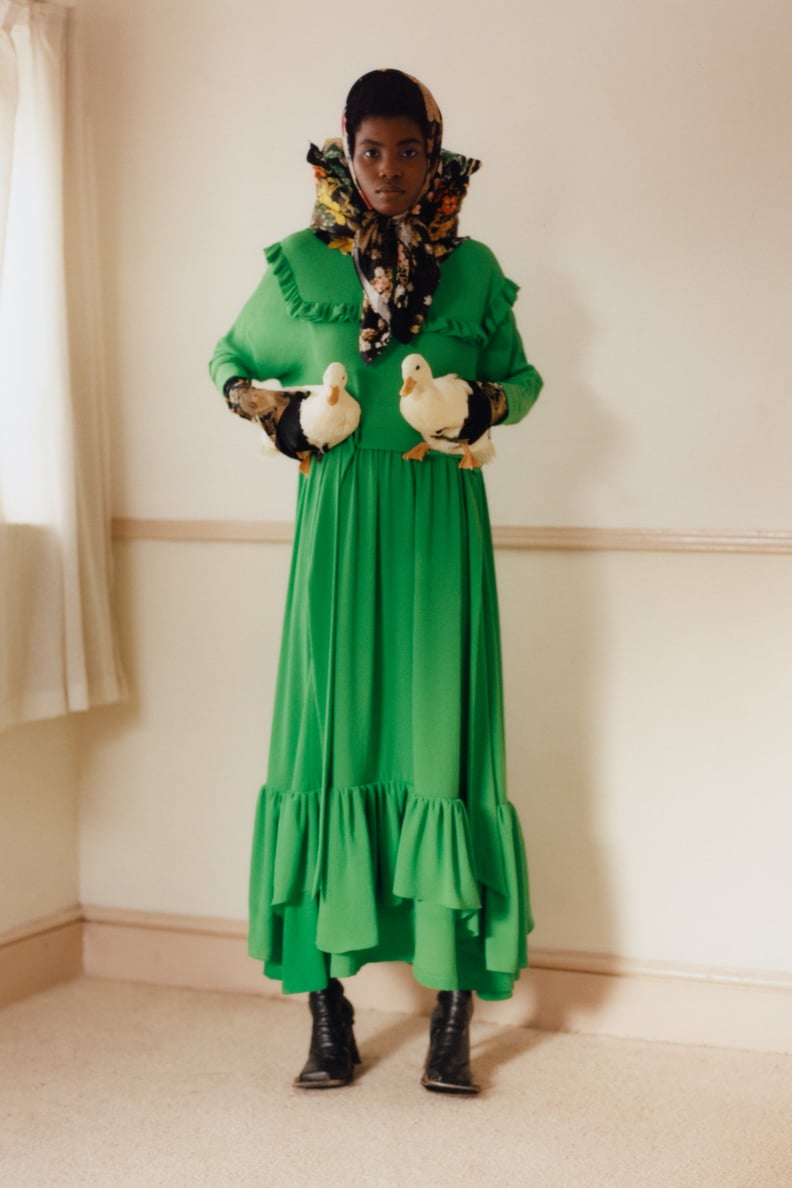 The Babushka Scarf Trend: Preen by Thornton Bregazzi Autumn 2021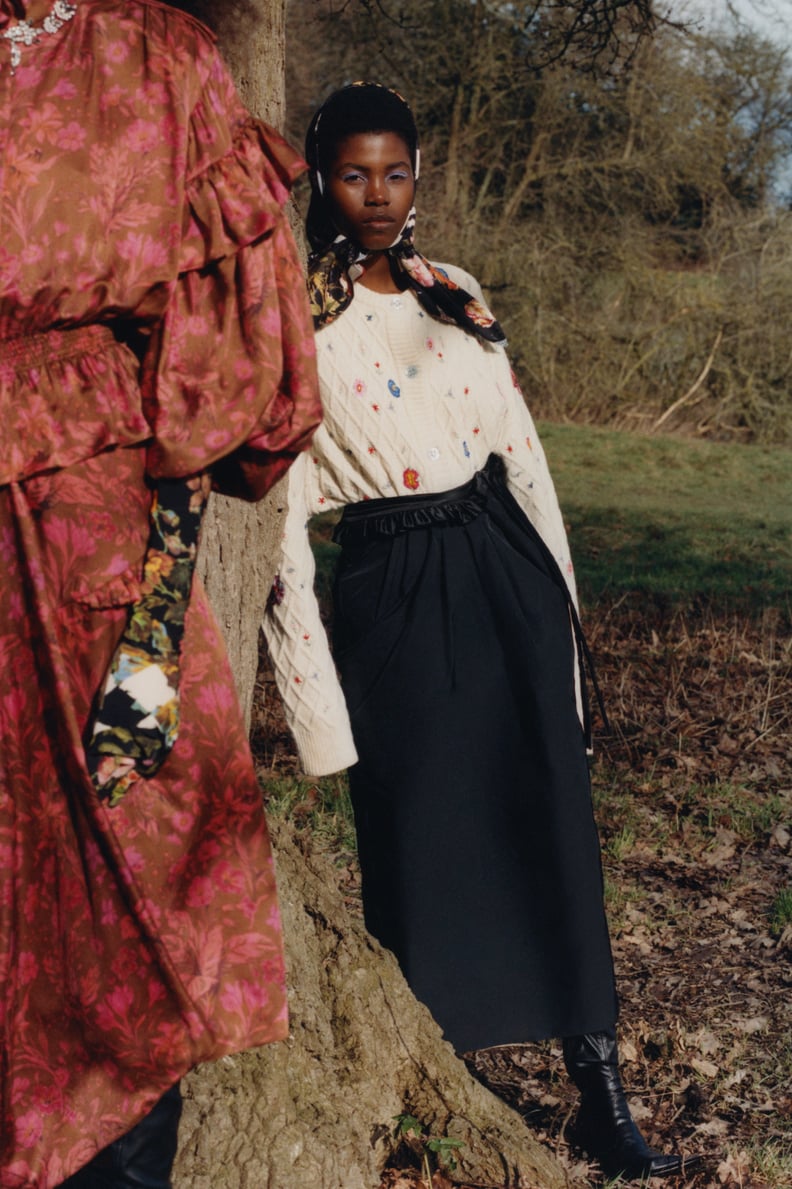 The Babushka Scarf Trend: Preen by Thornton Bregazzi Autumn 2021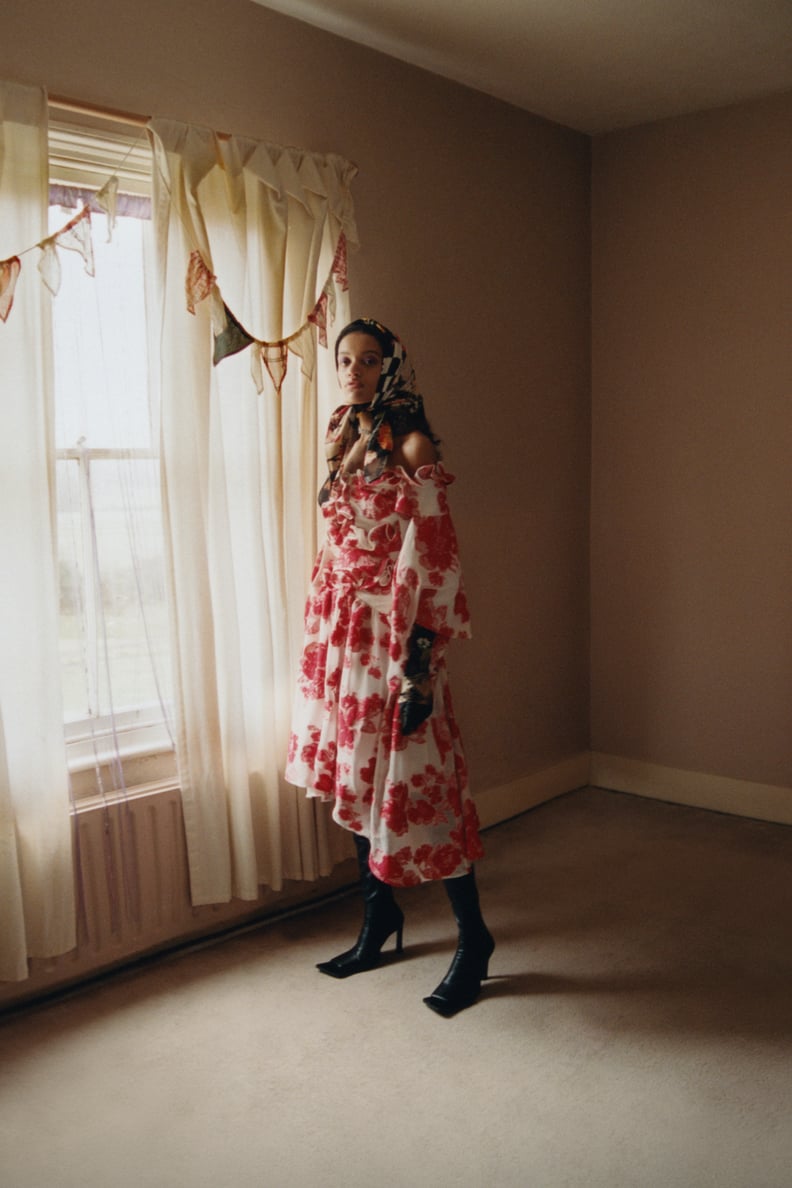 The Babushka Scarf Trend: Preen by Thornton Bregazzi Autumn 2021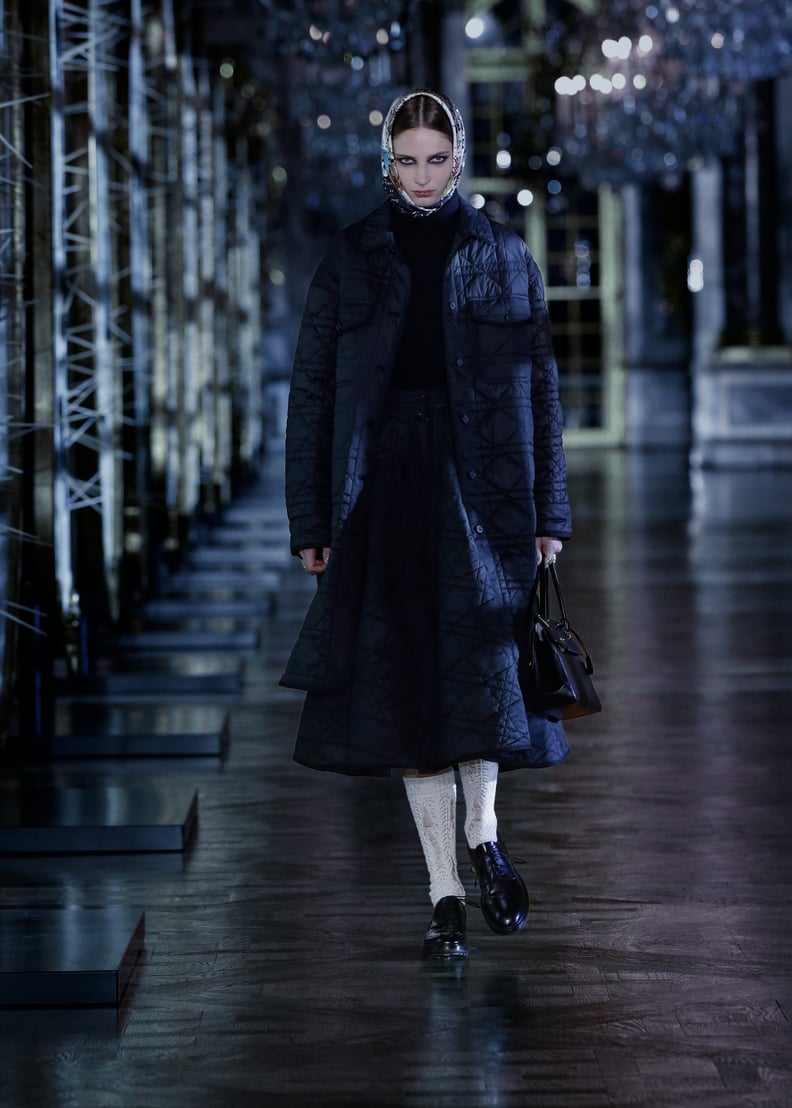 The Babushka Scarf Trend: Christian Dior Autumn 2021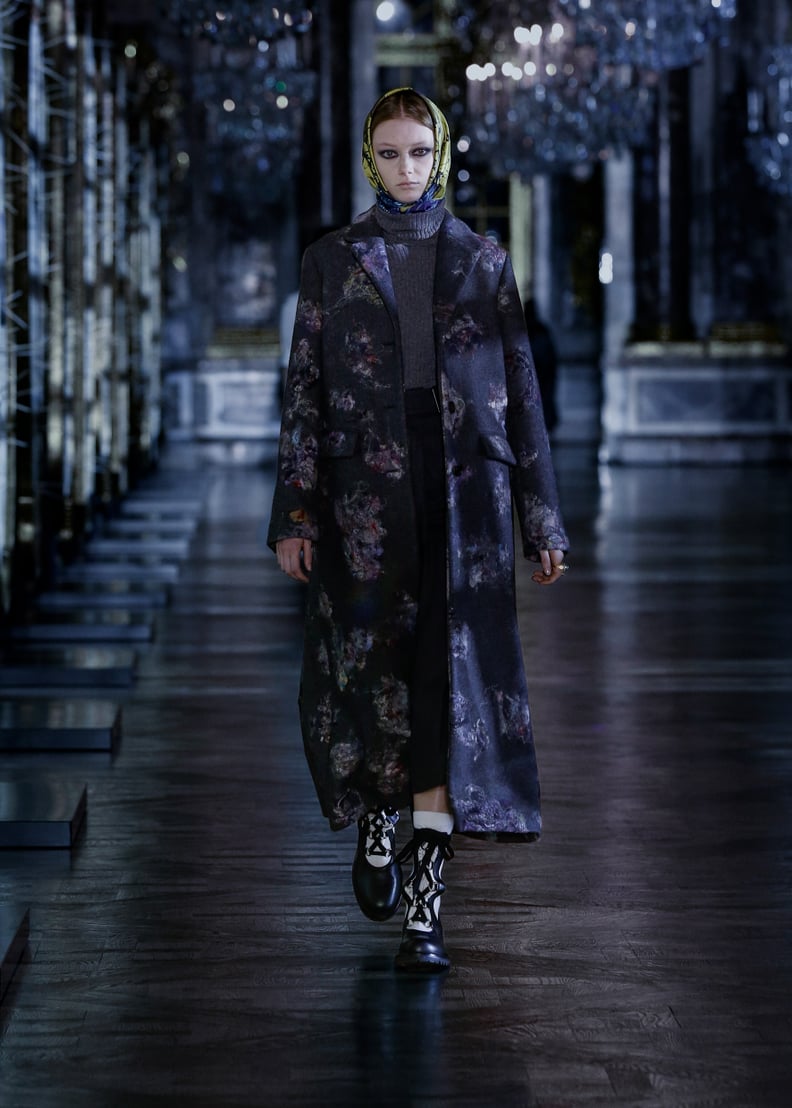 The Babushka Scarf Trend: Christian Dior Autumn 2021
The Babushka Scarf Trend: Christian Dior Autumn 2021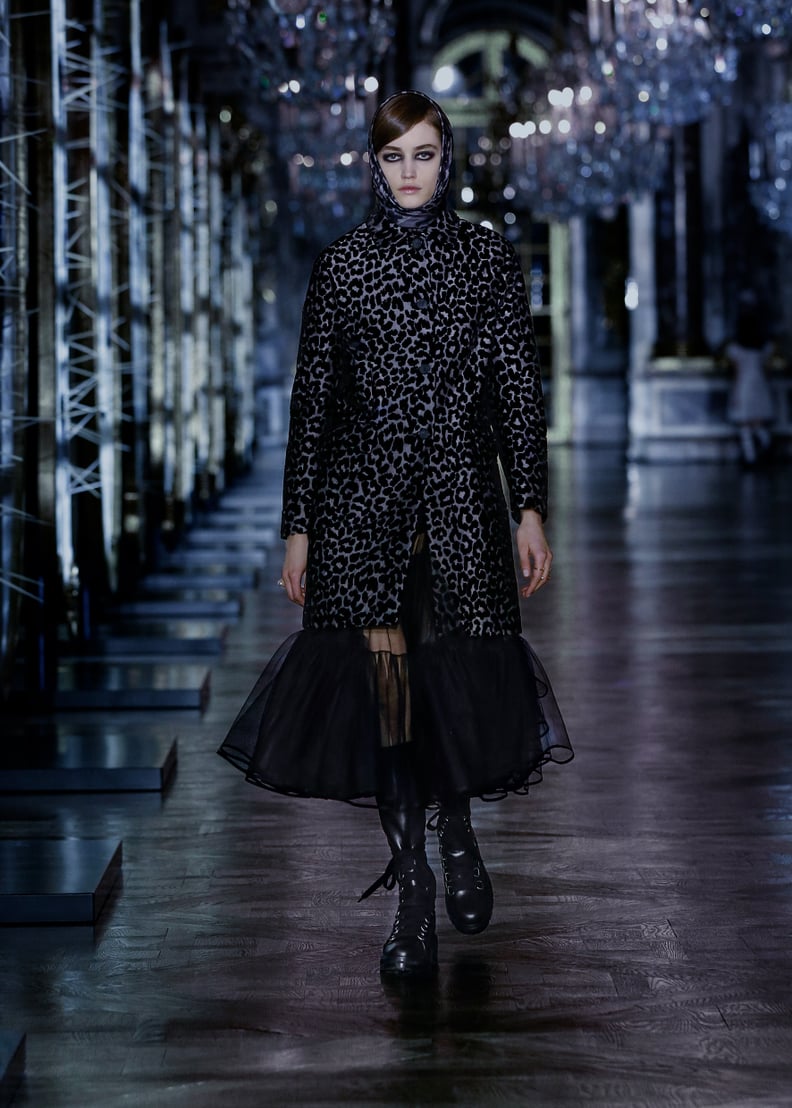 The Babushka Scarf Trend: Christian Dior Autumn 2021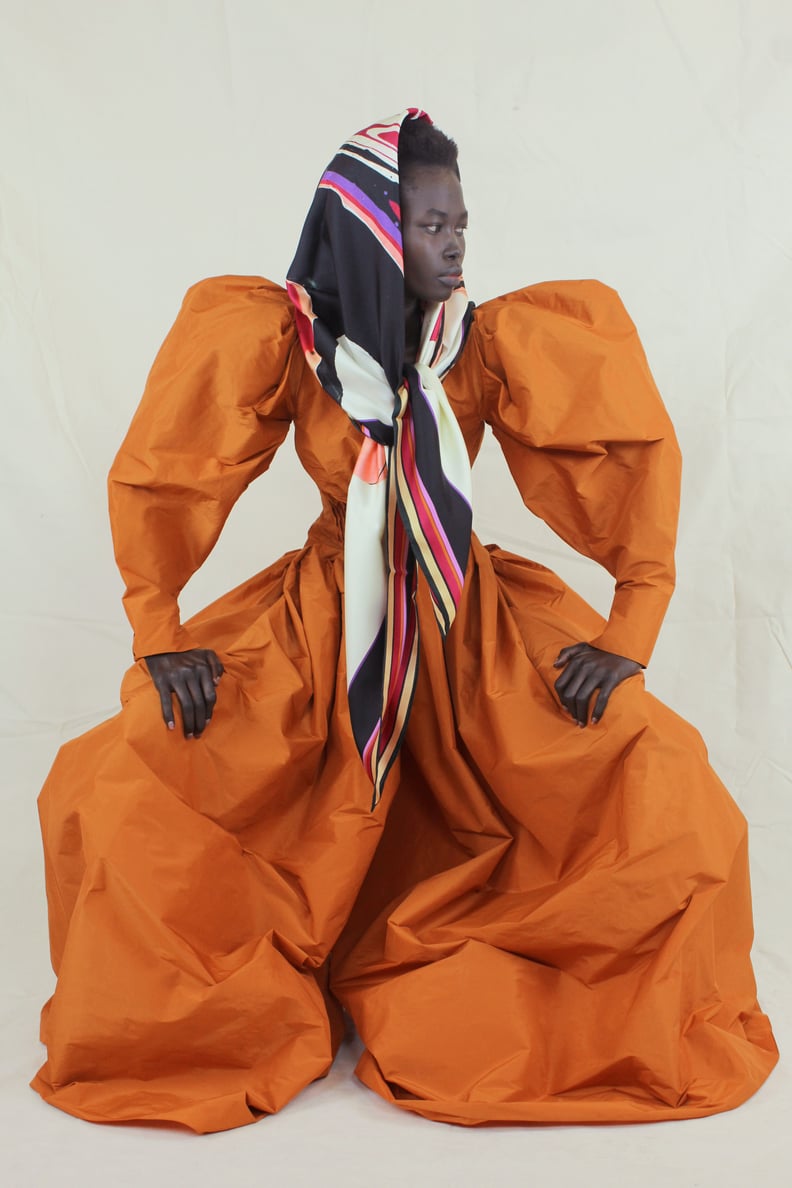 The Babushka Scarf Trend: Roksanda Autumn 2021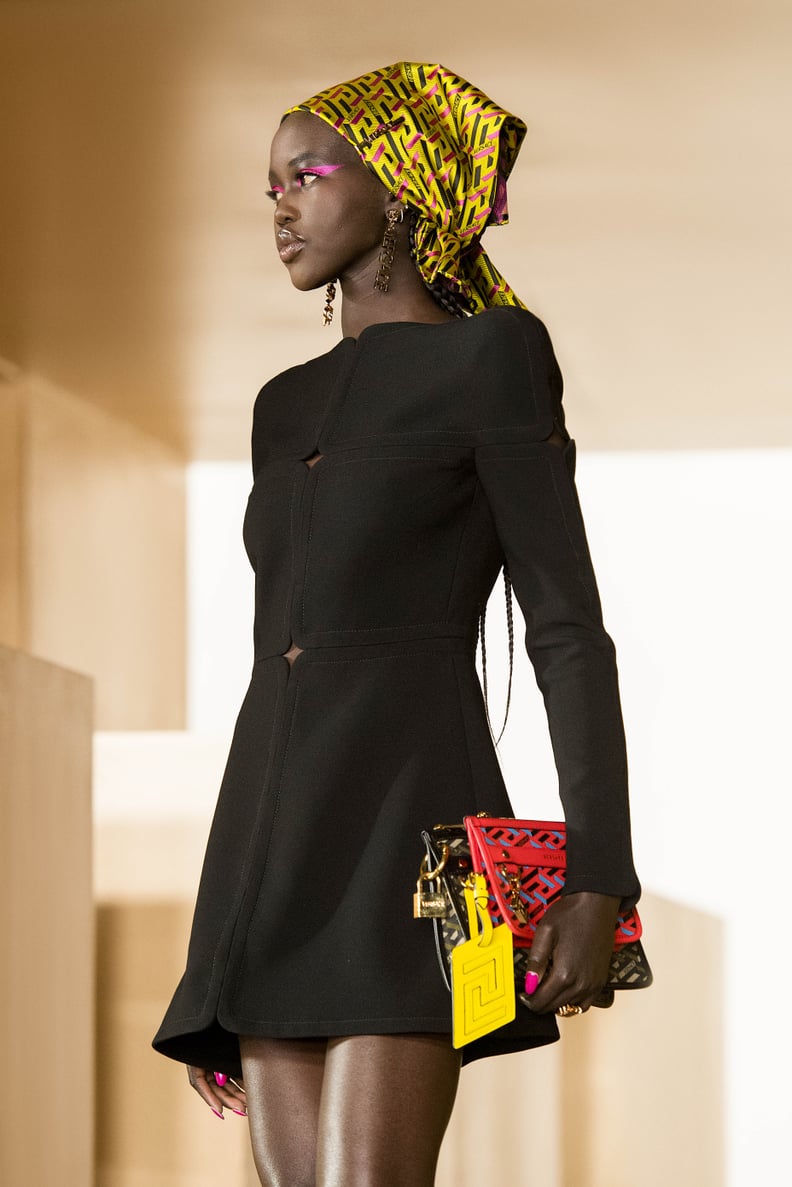 The Babushka Scarf Trend: Versace Autumn 2021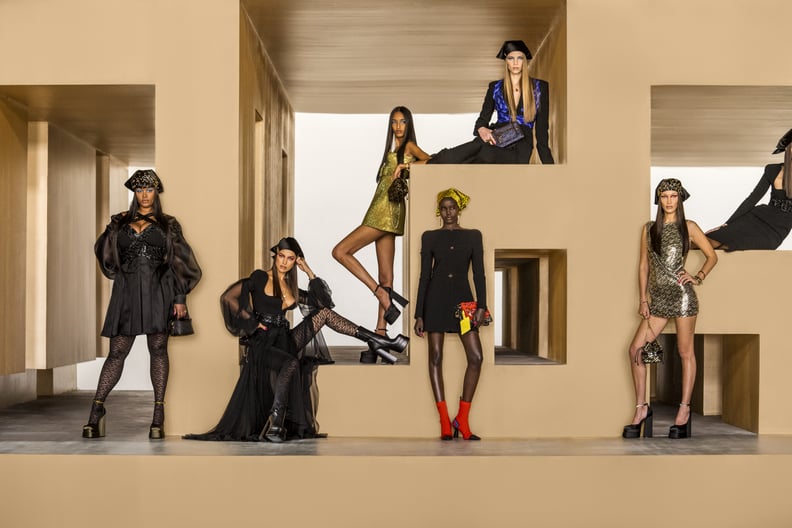 The Babushka Scarf Trend: Versace Autumn 2021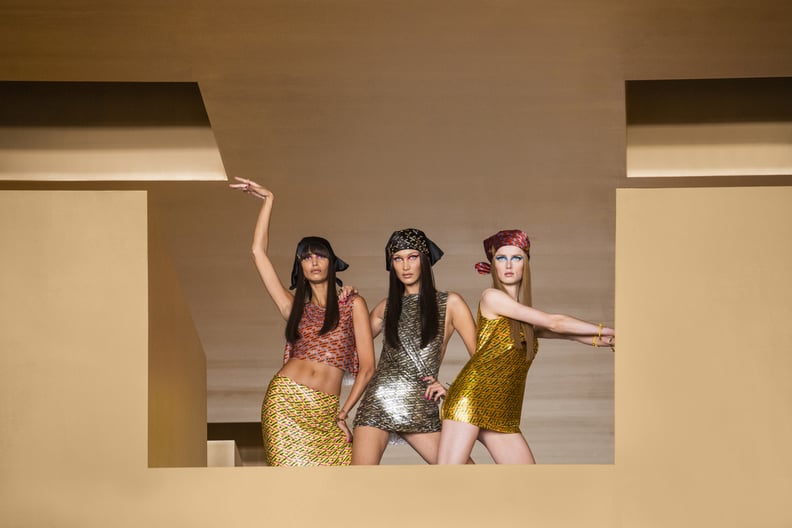 The Babushka Scarf Trend: Versace Autumn 2021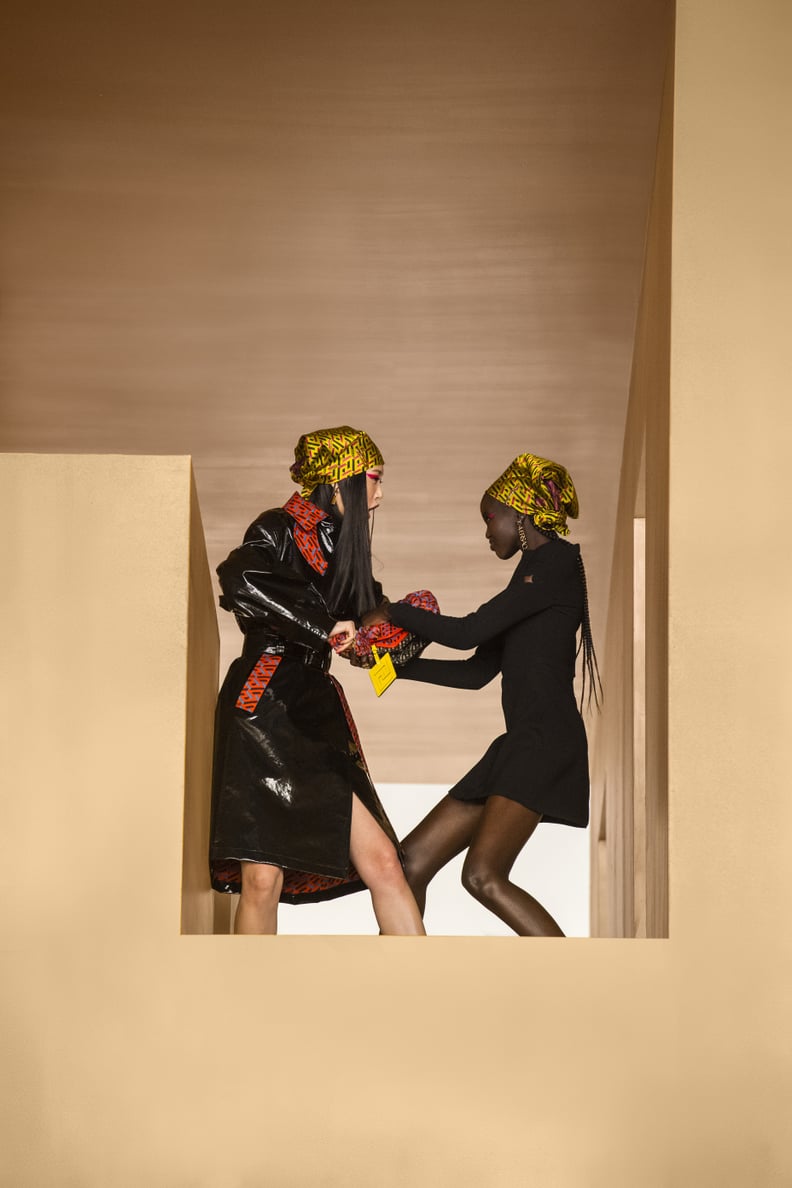 The Babushka Scarf Trend: Versace Autumn 2021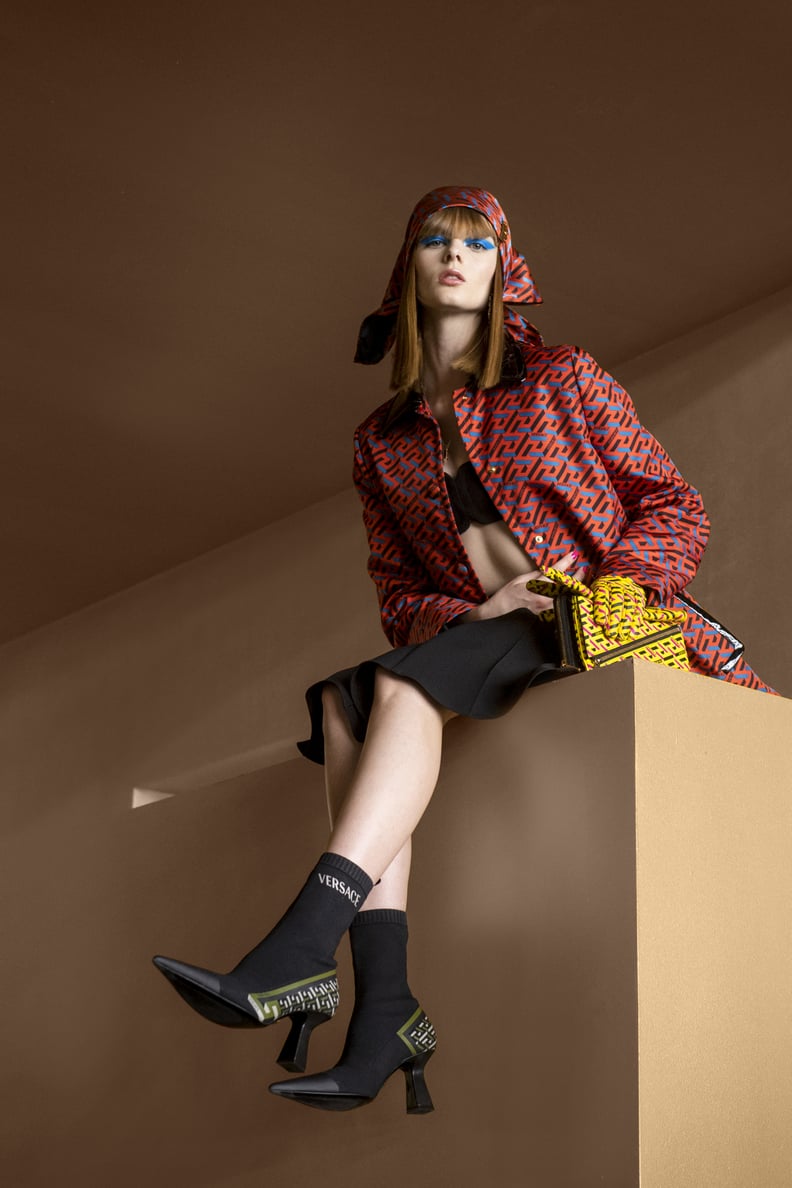 The Babushka Scarf Trend: Versace Autumn 2021