Dior's ready-to-wear collections by Maria Grazia Chiuri are among the highlights of Fashion Month. Every season, the designer is able to tap into the dreams and desires of young women, and translate that into a decadent presentation of fashion and design. For fall/winter 2021, Dior put a dark and romantic twist on the fairy tales of mermaids, debutantes, and harlequins.
For Chiuri, the act of dressing up means we can be anyone and anywhere — including mermaids in the deep blue sea, Bridgerton-inspired characters of a royal court, or Gossip Girl debutantes ready to take on the Upper East Side. Dior's fall/winter 2021 collection offers a somber take on fairy tales with a palette that centers on black, dark blues, red, white, and gray. Key fashion trends include elevated leather pieces, sheer ruffles inspired by mermaids, preppy collared shirts, pinafore dresses, the French brand's iconic Bar jacket, hooded pieces inspired by Little Red Riding Hood — and the harlequin diamond check print that is a standout detail across Fashion Weeks.
Watch Dior's fall/winter 2021 collection video above, and look ahead for a closer peek at the designs.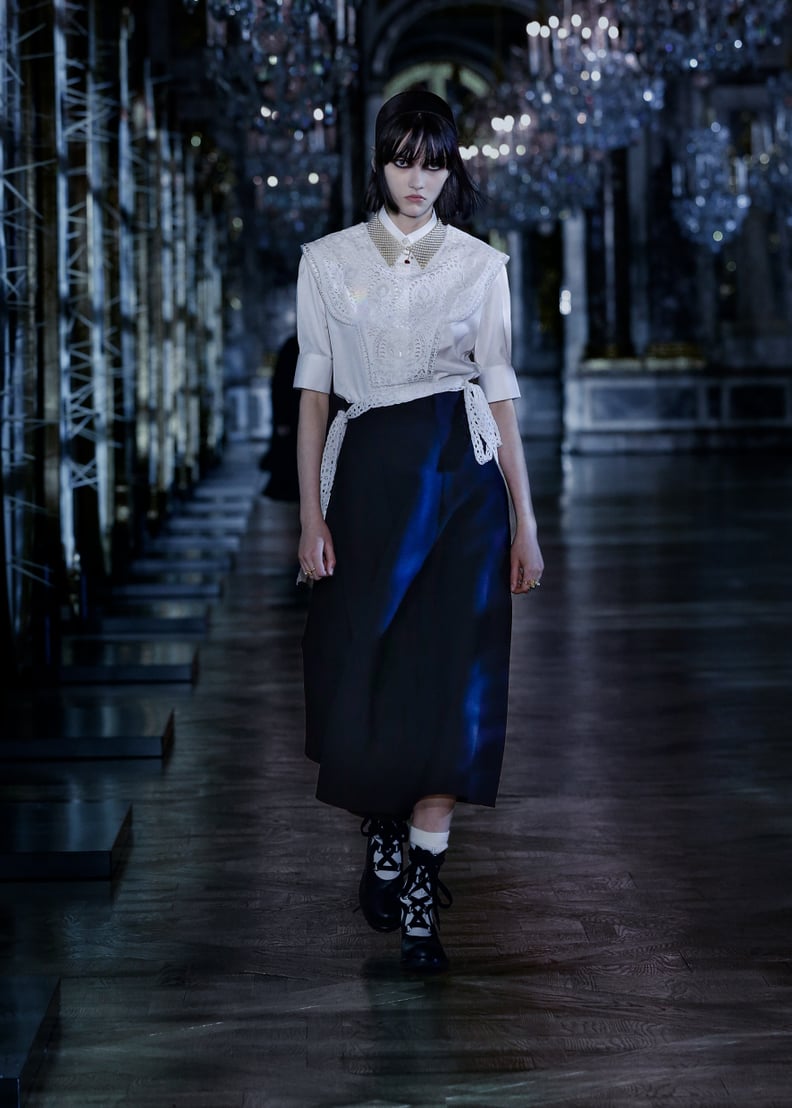 Dior Fall/Winter 2021 Ready-to-Wear Collection