As POPSUGAR editors, we independently select and write about stuff we love and think you'll like too. If you buy a product we have recommended, we may receive affiliate commission, which in turn supports our work.
Let's talk about the most popular vintage designer bags, because 2020 is here, and there is no better time to shop sustainably. Everyone's feeling the urge to do so — including celebrities — and our own POPSUGAR Fashion editors are set on making it a big reality this year. Nikita re-wore items from her own closet this past Fashion Week and Laura shared her entire guide for picking up and styling thrifted gems. But the luxury handbag space has always been a scope for recycling old treasures. Even though we always have our eyes on new runway It bags (it's hard not to look and scan for trends!), we've never been more proud to sport designer purses from past seasons, and especially past decades.
We asked a few of our go-to secondhand online retailers for data, so you could see which bags are currently getting the most search, down to the specific model. These are the shapes that, right now, it'd be particularly useful to invest in or try to sell if you do feel like it's time to part ways. 1stdibs' Chief Commercial Officer Cristina Miller stressed the popularity of Hermès, particularly the iconic Birkin bag.
"Though the Birkin price tag may be high (the average cost of the Birkin bags sold was around $25K), consumers praise the bags for their truly remarkable form and functionality. After all, the bags were inspired by Jane Birkin's vision for a stylish bag with more storage. And for today's modern woman - someone who's balancing work, travel, and everything
else life may offer - the bag still checks all the boxes: it's beautifully made using the best materials, it's practical and durable, and of course, incredibly chic," she shared with POPSUGAR.
Meanwhile, The RealReal and Vestiaire Collective are seeing customers browse for Louis Vuitton, Gucci, and Chanel, with the Chanel camera bag seeing a 354 percent search increase on The RealReal from 2018 to 2019. A total of three different Louis Vuitton bags are in Vestiaire Collective's top 10 most searched for models so far in 2020! Ahead, you'll find our curated roundup of the specific vintage bags sitting at the popular table right now — or should we say on the popular shelf?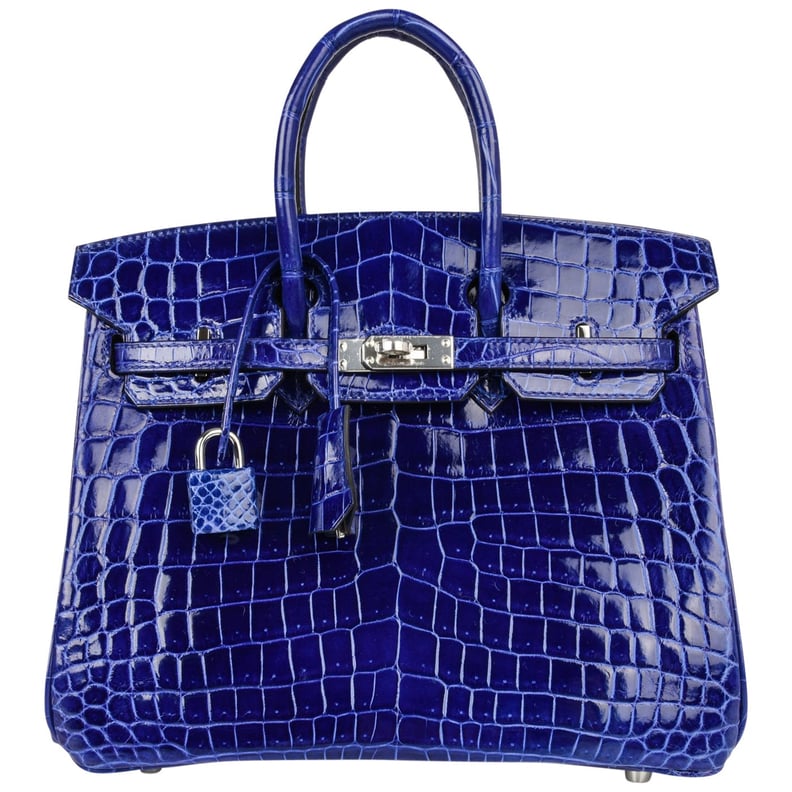 Hermès Birkin Vintage Bag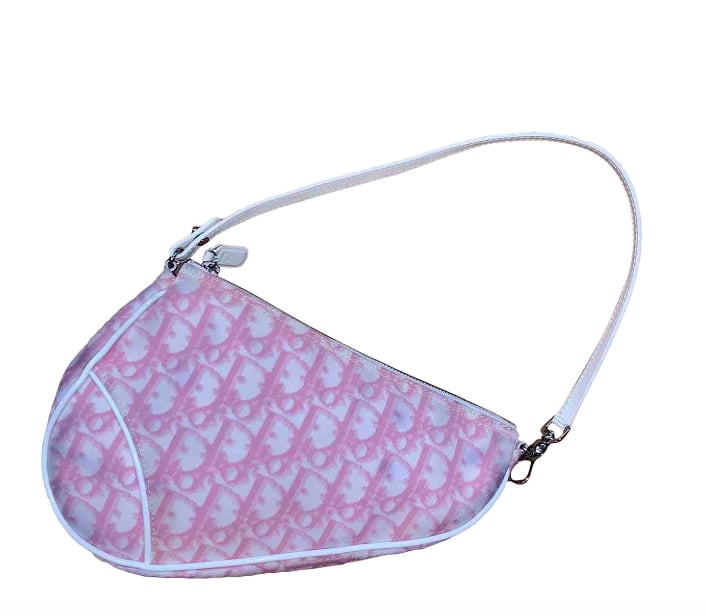 Vintage Dior Saddle Bag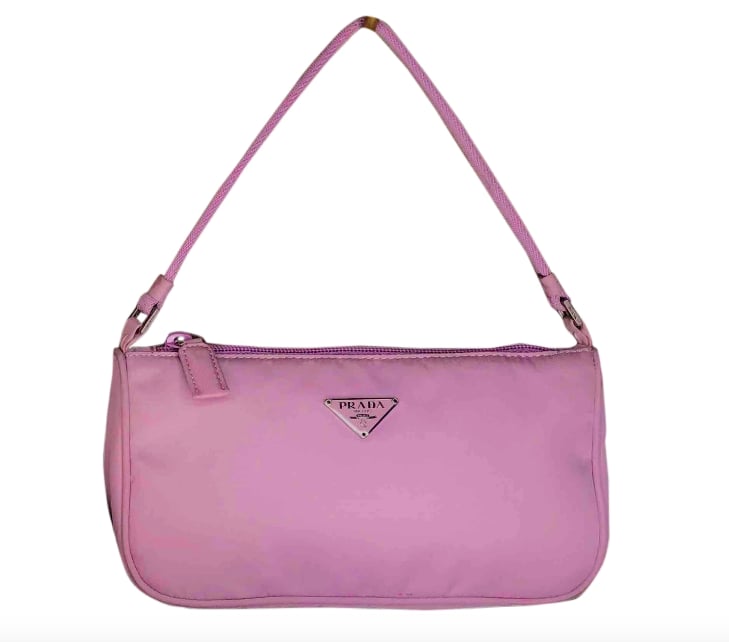 Vintage Prada Tessuto Bag
A new trend for 2020, the Prada Tessuto just broke onto Vestiaire Collective's hot list, a sure cause being the It supermodels — Kendall Jenner, Kaia Gerber, and Bella Hadid have all swung this little nylon satchel on their shoulders. This Prada Tessuto Cloth Handbag ($460, originally $568) just happens to come in a really beautiful purple color.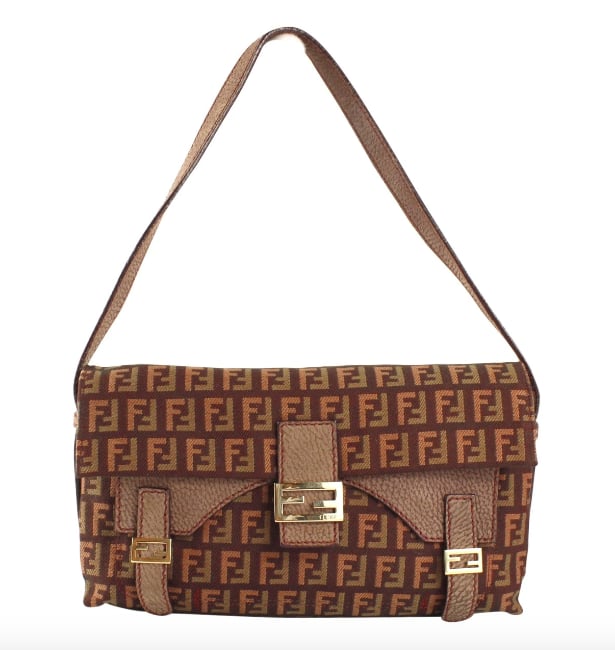 Vintage Fendi Baguette Bag
Vintage Hermès Kelly Bag
While the most iconic Hermès bag will forever be the Birkin, Vestiaire Collective reports that its blue Hermès Leather Kelly 32 Handbag ($7,593) gets plenty of search and ranks in the top 10 most coveted handbags.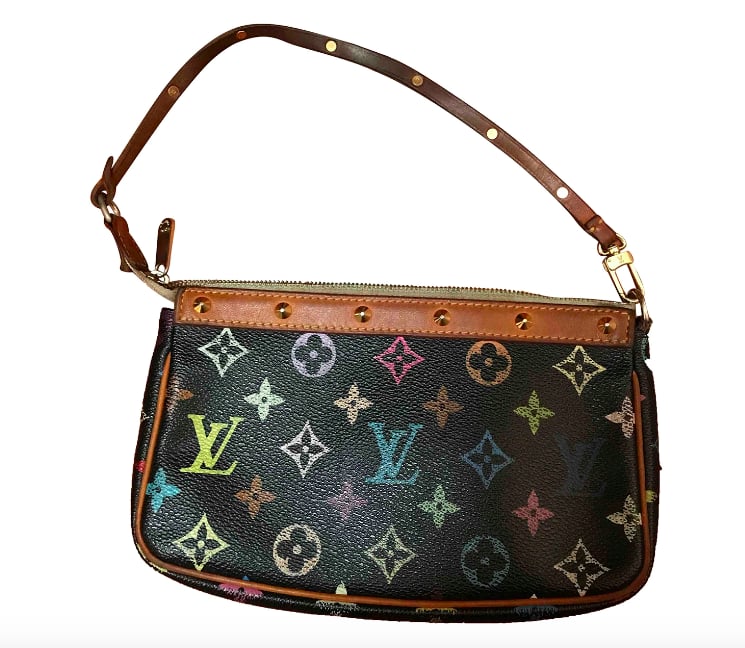 Vintage Louis Vuitton Pochette Bag
If you're like me, the Pochette takes you back to middle school, when the rainbow monogram was just as popular as the signature brown monogram. The Louis Vuitton Pochette Cloth Clutch Bag ($483) can still be swung on the shoulder just like it was in the early 2000s.
Vintage Louis Vuitton Noé Bag
Vestiaire Collective counts three different Louis Vuitton bags in its top 10 most searched, the first being the LV Noé Bucket Bag ($1,595), which is offered in a colorblock effect and naturally stores a few more items than just a phone or wallet — this being proof that even when it comes to keepsake vintage bags, we are still investing in function.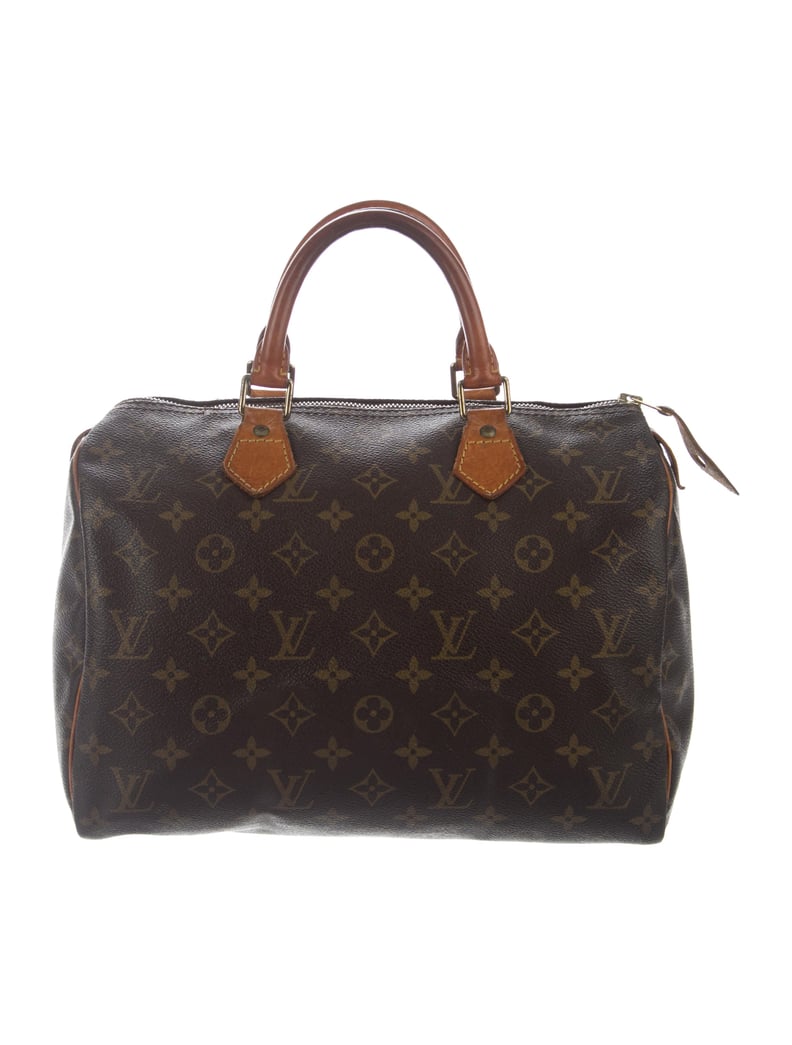 Louis Vuitton Vintage Monogram Speedy Bag
During 2019, Louis Vuitton as a brand saw a 532% year-over-year growth from 2018 on The RealReal. The top contender? The Louis Vuitton Vintage Monogram Speedy 30 ($545), which is a favorite shape among fashion people everywhere.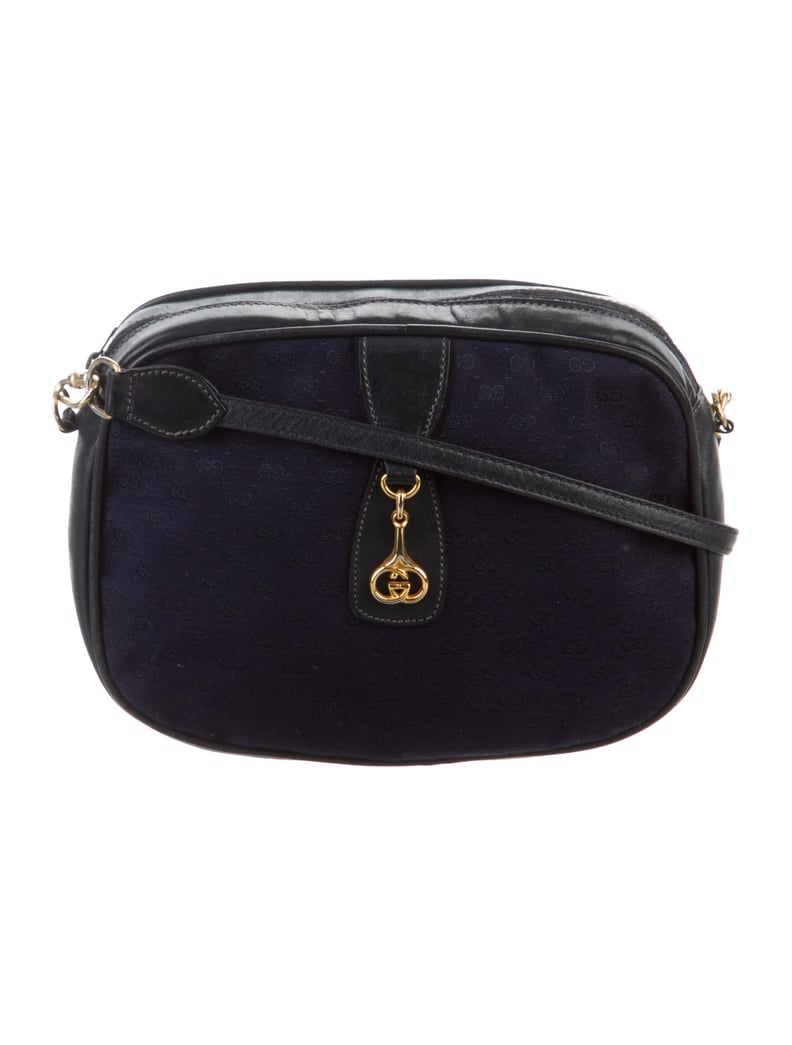 Vintage Gucci GG Crossbody Bag
Whether you prefer it with the signature monogram logo stamped, with visible green and red stripes, or you like the look of sleek black, the Gucci Vintage Micro GG Plus Crossbody Bag ($495) was the most searched for Gucci bag on The RealReal in 2019. As a brand, Gucci reportedly saw 200% growth from 2018 to 2019 on the site.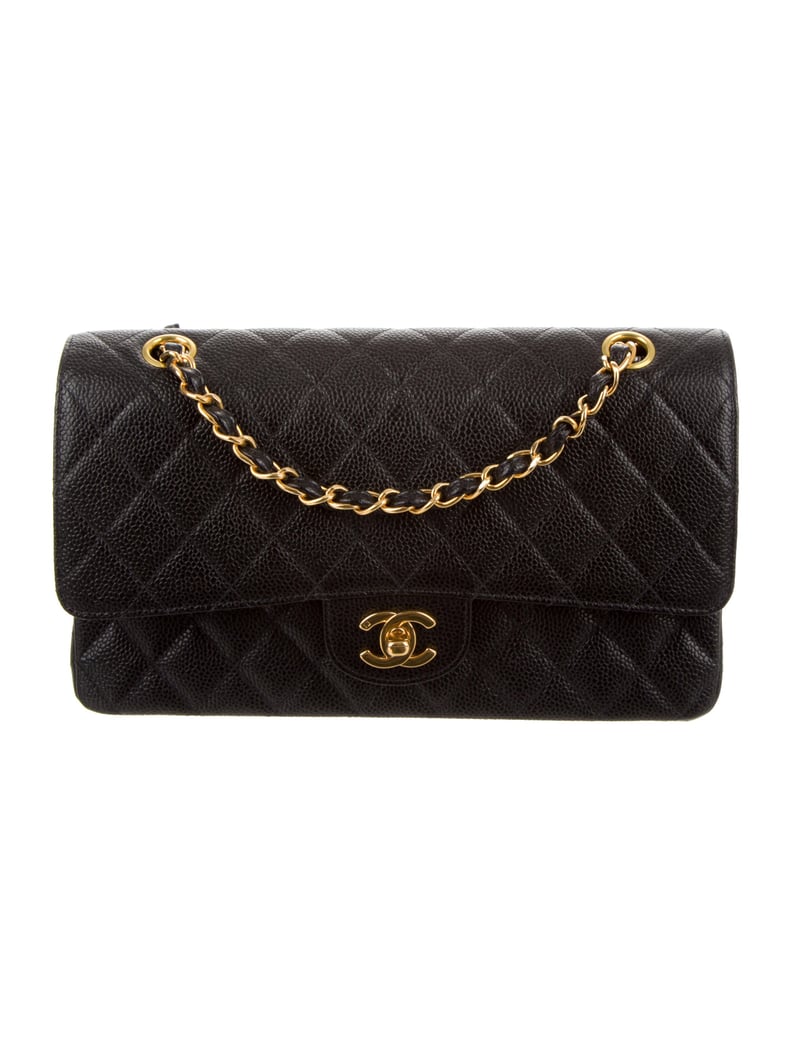 Chanel Vintage Classic Medium Double Flap Bag
Chanel will forever be a fashion girl favorite, and along with Hermès, will always be quite popular when it comes to the vintage scene. The brand itself saw a 149% growth from 2018 to 2019 on The RealReal, which shows a less impactful increase when compared to Gucci or Louis Vuitton. Nevertheless, the fan favorite is the Chanel Vintage Classic Medium Double Flap Bag ($4,400).