Chloe and Halle Bailey have had quite the 2021 as far as the red carpet goes. They paid homage to their sisterhood in Rodarte at the Met Gala, dressed by fellow sisters Kate and Laura Mulleavy. They played each other's counterparts at the VMAs, where Halle introduced Chloe's solo debut of "Have Mercy." While there are times they coordinate purposefully (see: those sheer Yousef Al Jasmi numbers or their Peter Do satin slips), they mostly stay true to their own expressive styles.
Halle works with stylist Nikki Cortez on her looks, while Chloe's glam is courtesy of Jill Jacobs. Though there are certain projects they shop for together, we asked them to choose their sister's best independent outfit of 2021. While talking to POPSUGAR about their Twitch battle in partnership with Black Girls Code, Chloe and Halle were game to chat fashion, and they were quick to compliment each other's wardrobes this past year. It just so happens they most admire the looks that are sexy, trend driven, and daring.
Ahead, read Chloe and Halle's quotes about their sister's finest hour. As we approach 2022, rest assured knowing there are more jaw-dropping silhouettes where these came from . . .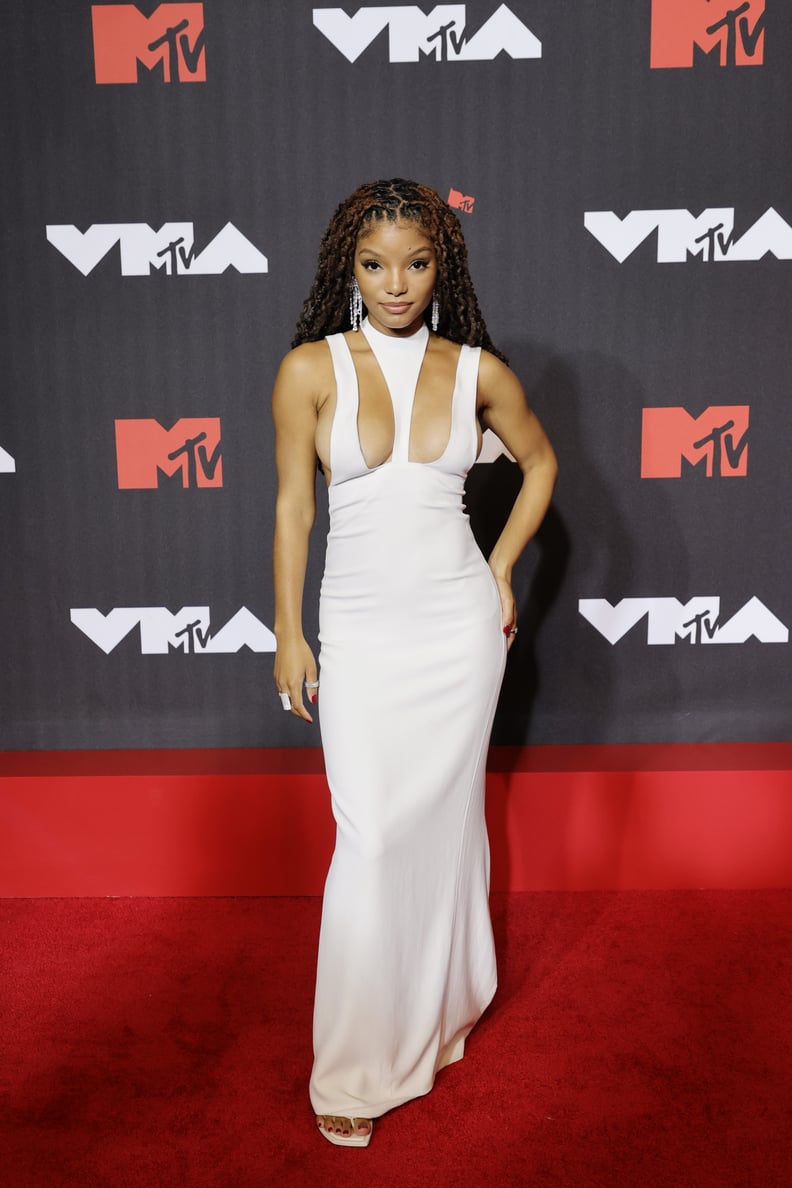 Chloe's Favorite Look of Halle's
"Not that I wanted it to be mine, because I don't have Halle's boobs, but the white dress she wore at the VMAs I thought was beautiful and classic on her," Chloe said, referencing this white bandage-style Mônot gown that she accessorized with Anabela Chan chandelier earrings, Jimmy Choo sandals, and Kallati Jewelry rings the night she took the stage to introduce her sister's performance of "Have Mercy."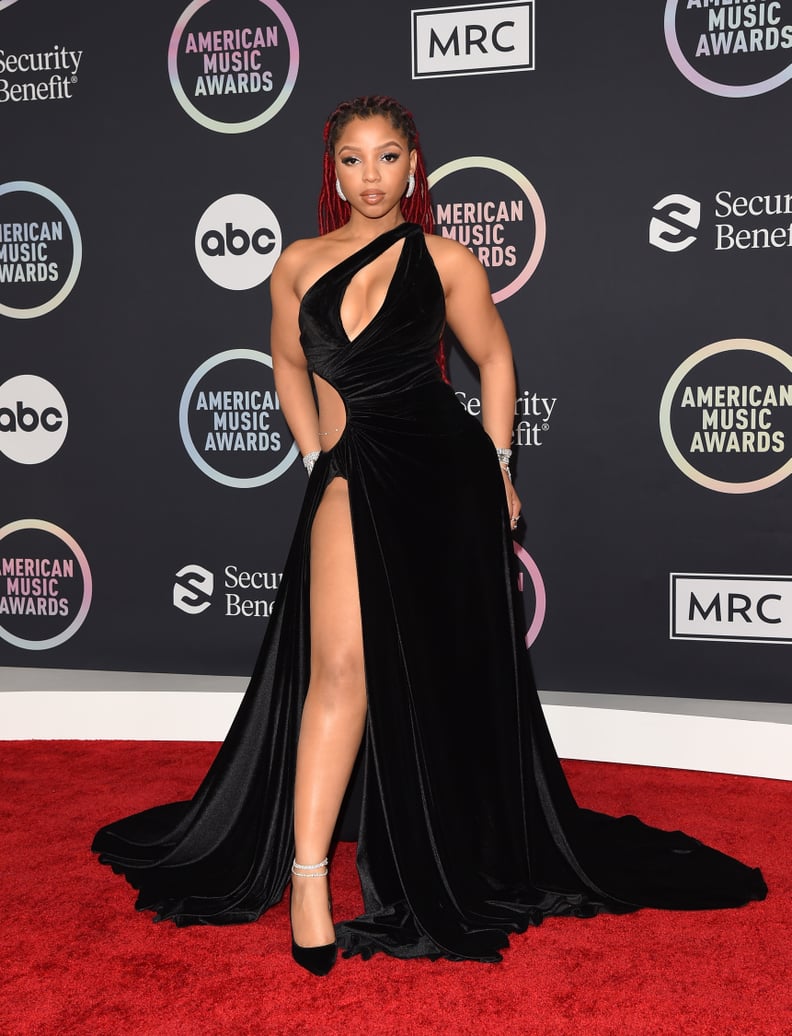 Halle's Favorite Look of Chloe's
"Chloe's AMAs red carpet look was so beautiful — that black dress was just stunning to me! That is by far one of my all-time favorite looks that Chloe has worn," Halle said of this velvet cutout number by Monsoori, which was finished with Jimmy Choo heels and XIVKARATS jewels. Chloe later took the stage that evening to perform "Have Mercy" again in a white cutout bodysuit by Venus Prototype, complete with glittering D.Bleu.Dazzled tights.