Chloe x Halle Discuss the Importance of Black Women in Tech
Chloe x Halle Discuss the Importance of Black Girls in Coding and Tech: "You Deserve to Be Here"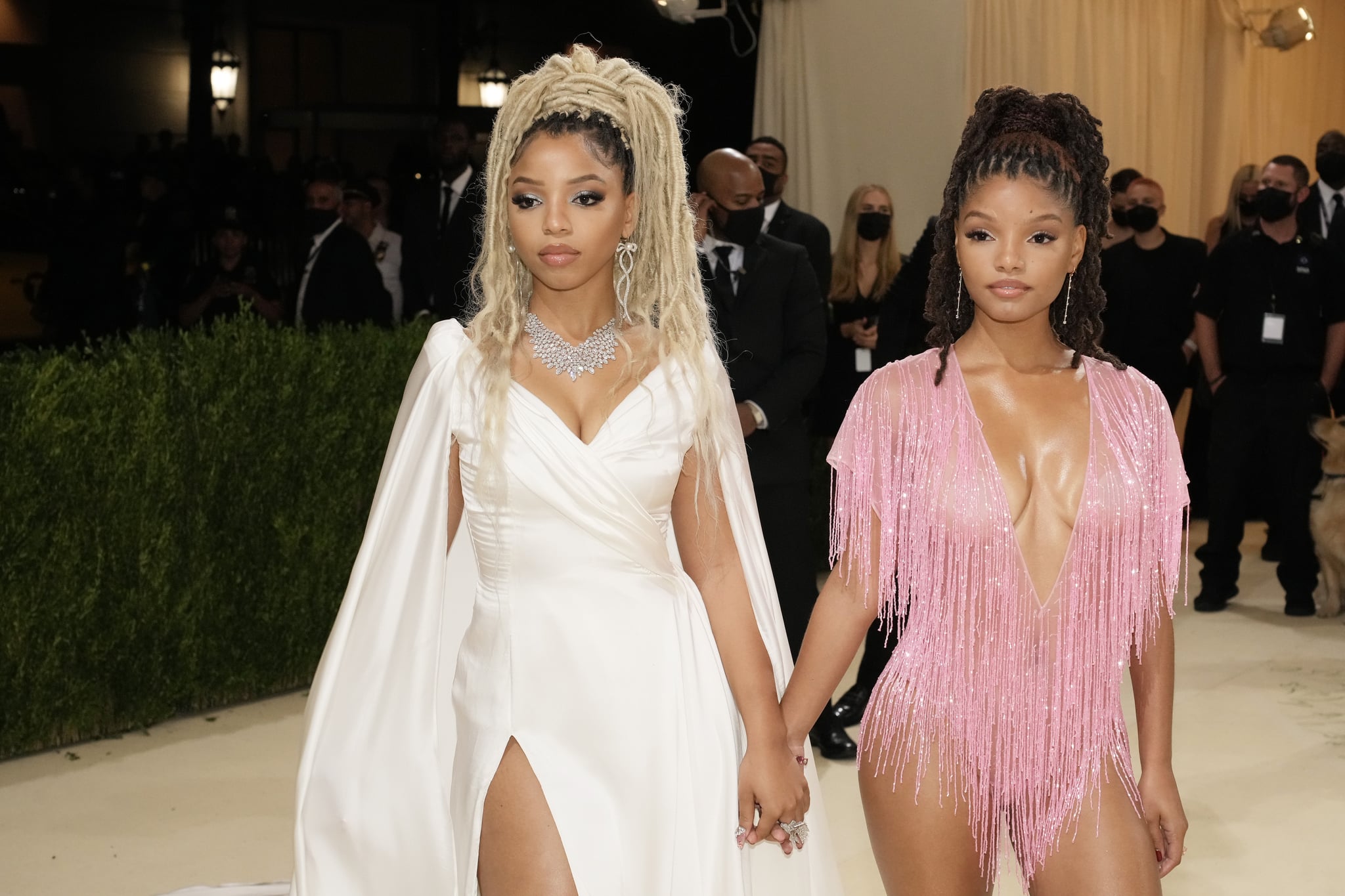 Image Source: Getty / Jeff Kravitz
Chloe x Halle are getting ready to face off in a Twitch battle as a part of LG's Only On OLED campaign in partnership with Black Girls Code. Coding is one of the many spaces where Black girls feel excluded, and in a recent interview with POPSUGAR, the Grammy-nominated R&B duo discussed why getting more Black girls involved in technology-based hobbies is important. Coding is implemented into everyday use such as virtual reality and web, mobile, video game, and app design, and for Chloe, it's been instrumental in her creation of music.
"I love science, technology, and math. [In] all my magnet school programs, we would do coding just for fun," Chlöe explained. That initial skill-building activity is the reason the "Have Mercy" singer is so involved with music creation. "I love production and engineering because I'm building and it also involves my two favorite things: music and my sister."
"Representation in gaming and coding and technology and science is so very important for all of us."
While Halle isn't personally invested in coding, she's very passionate about making sure young Black women feel confident going into any form of education. "You deserve to be here just like everyone else is here," Halle said. "Don't let anyone shut you out or try to shut you down, because you are special and perfect." The Little Mermaid star added, "Representation in gaming and coding and technology and science is so very important for all of us."
As the sisters go into their battle on Twitch, their main objective is "just having fun." However, that hasn't stopped them from strategizing as evidenced by the video below.
Chloe and Halle also shared what other things they are competitive with each other about outside of video games. "We used to both run track," Halle prefaced. "Running is my thing where I get really competitive. If I'm in the gym and anybody tries to get next to me on the treadmill and tries to outrun me, I get mad and I start running faster."
Her sister attested to the fact that Halle's "the endurance girl" and even when they go on runs for fun, the competitive spirit jumps out. "When we go on our long runs, we'd start off together," Chloe shared. "And then, here's Halle in the front and me back. And I'm just like, 'You know what? My body can't do this any longer.' Halle will go on and on and on." Now we get how they have the lung capacity for their power ballads!
Watch Chloe x Halle battle it out on Twitch on Dec. 20 at 7:30 PM ET .