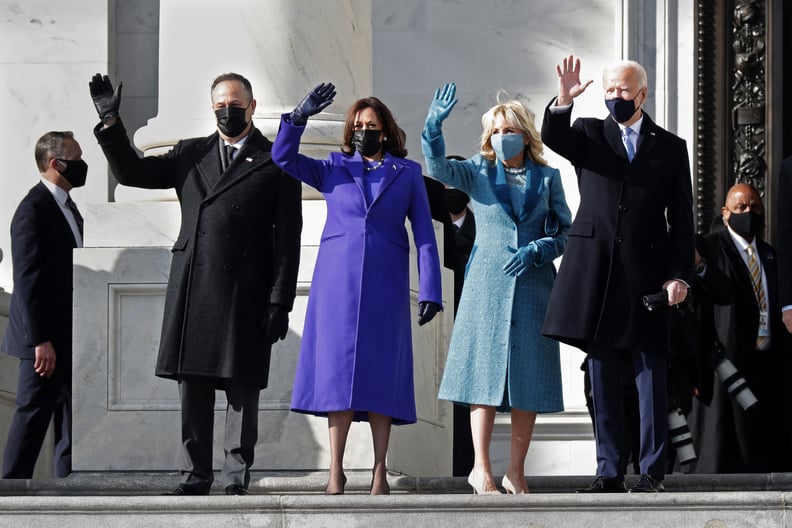 Getty | Carolyn Cole
As I watched history unfold on Inauguration Day, I was joined by many Americans in feeling hopeful, inspired, and excited for what's to come. But in the midst of Joe Biden and Kamala Harris's swearing in, their inspiring speeches, and inaugural poet Amanda Gorman's beautiful reading, I — and people all over the Twitterverse — couldn't help but notice how strong every attendee's coat game was. While I realize there were a lot more important things going on during Wednesday's inauguration, I'd be remiss if I didn't take a moment to appreciate the fabulous coats that were worn on this historic day.
From Kamala and Michelle Obama's bold suits radiating elegance and power to the chic coats worn by Biden's grandchildren, there was no shortage of spectacular outerwear. For this reason, we took a deep dive into the striking coats spotted on Inauguration Day and ranked some of the best. And trust me, this was no easy task. Ahead, see if your favorite coat made the list and prepare for major outfit envy.
11
Jennifer Lopez's White Coat
The singer's head-to-toe outfit was quintessential J Lo, featuring sequin wide-leg trousers, stacked jewelry, a ruffled blouse, and a lovely tweed coat, all from Chanel. I'm particularly obsessed with this winter white coat adorned with pearls, which I can only assume is a nod to Kamala's historic milestone.
10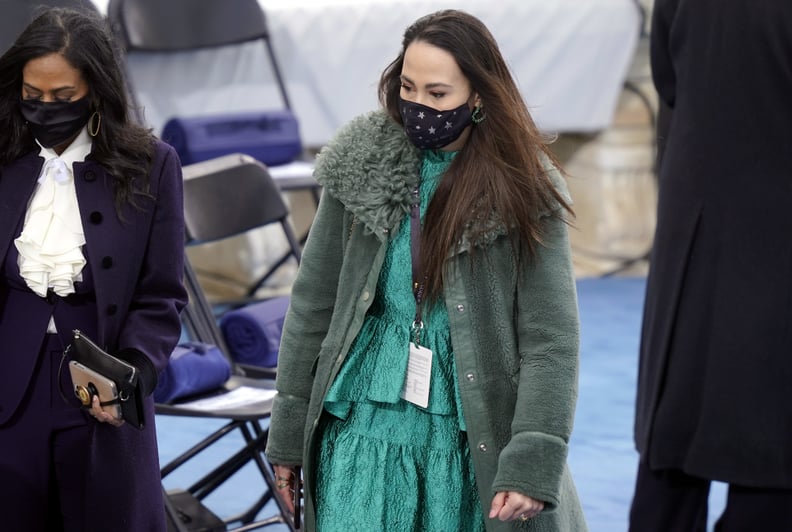 Meena Harris's Green Coat
One of the cozier, more wearable coats of the day, Meena's green shearling Coach jacket is one I'd like to add to my own closet. The vice president's niece kept things extra fun with a metallic green dress and bedazzled silver boots to match.
09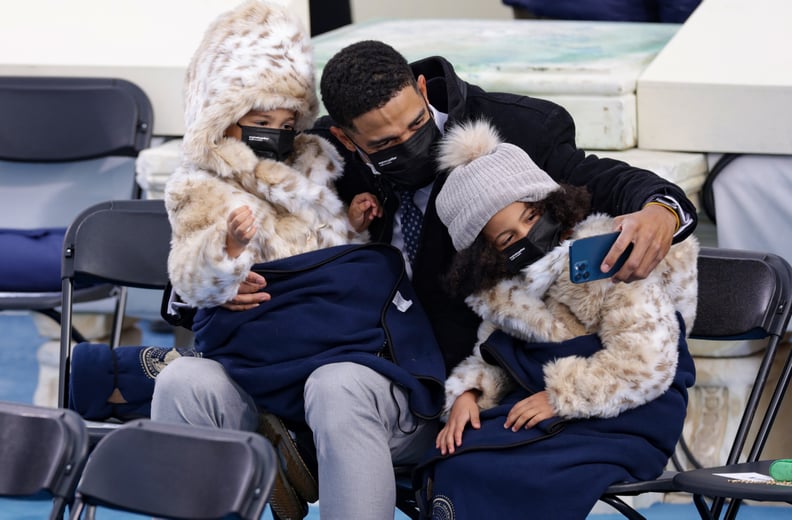 Amara and Leela Ajagu's Leopard Coats
Meena's coat was great and all, but her daughters, 4-year-old Amara and 2-year-old Leela, were hands down the most stylish little kids at Wednesday's inauguration. In custom faux fur plush leopard coats inspired by Kamala and sister Maya Harris's own coats from their childhood, NYC-based brand I Love Plum created these adorable pieces for Kamala's great nieces. So, where can I find an adult-sized version?
08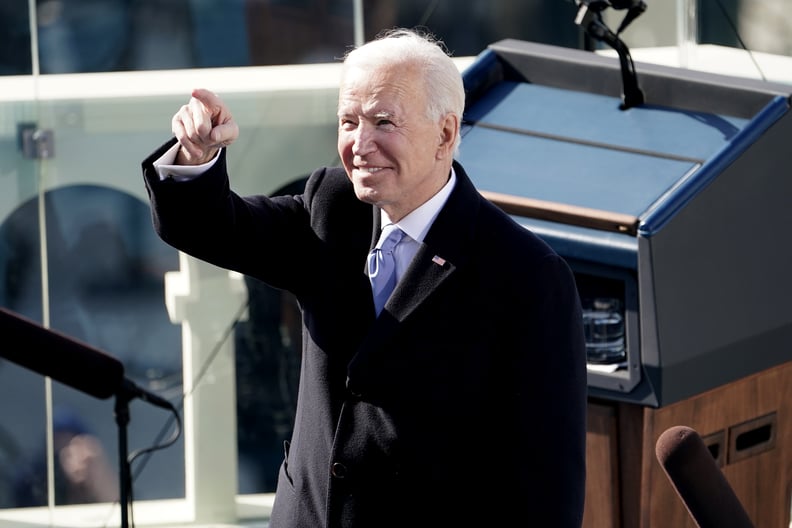 Joe Biden's Navy Coat
The president's custom navy blue Ralph Lauren suit and overcoat can only be described as sharp, solid, and American — in other words, very Joe Biden. While his smart overcoat may not have been the boldest choice, it was the perfect fit for a president who hopes to restore peace and unity to the country.
07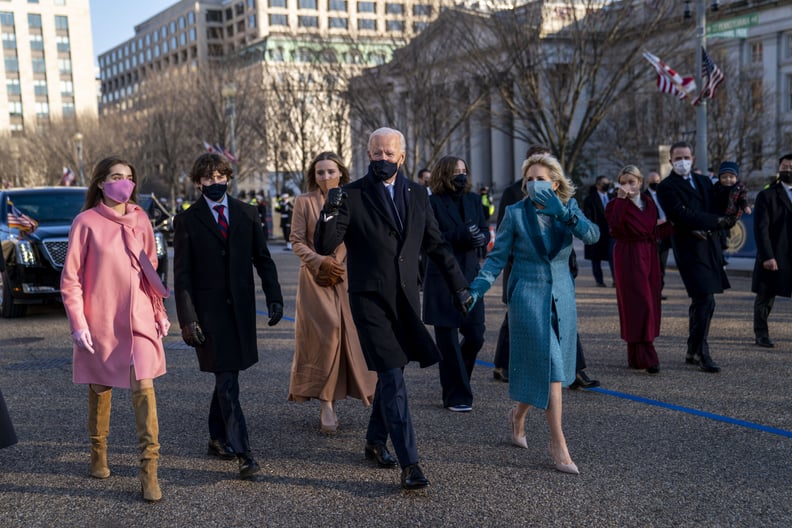 Naomi, Maisy, Finnegan, and Natalie Biden's Coats
06
Sorry, Mr. President, but your grandkids might have upstaged you at your own inauguration. His four granddaughters, Naomi, Maisy, Finnegan, and Natalie Biden, showed up in sleek monochrome outfits with coats, masks, and gloves to match. Naomi wore all white, Maisy wore head-to-toe black, Finnegan opted for chic camel, and my personal favorite, Natalie, sported a rosy pink Lafayette 148 New York coat and mask with suede boots.
05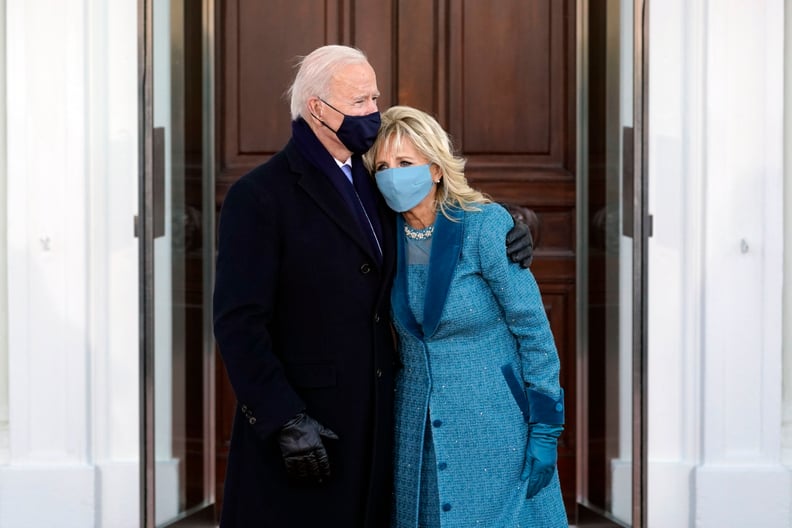 Jill Biden's Sparkly Blue Coat
The first lady chose a beautiful ocean blue coat for the momentous occasion, and I just can't get enough of these details. With the dark blue velvet collar and matching cuffs, and sparkly Swarovski pearls and crystals sprinkled all over, this ensemble by emerging designer Markarian proves every little detail counts toward creating a fabulous look.
04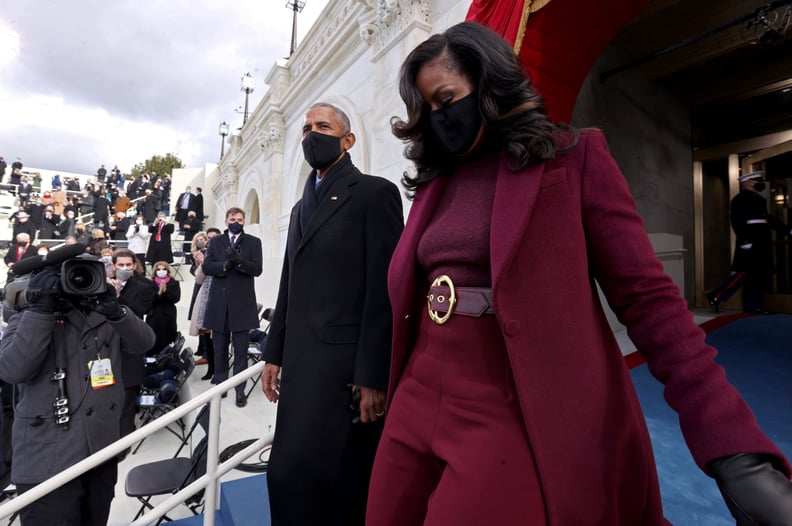 Michelle Obama's Plum Coat
03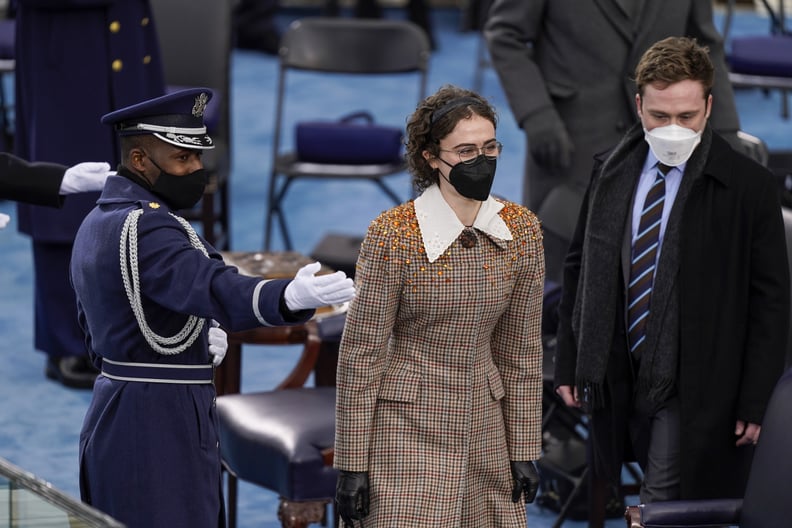 Ella Emhoff's Embellished Coat
The second gentleman's daughter low-key stole the show (and Twitter's heart) at Wednesday's inauguration in her crystal-embellished Miu Miu coat. Given that Ella is a fashion student at Parsons School of Design, it's no surprise she stood out in her perfectly tailored plaid coat.
02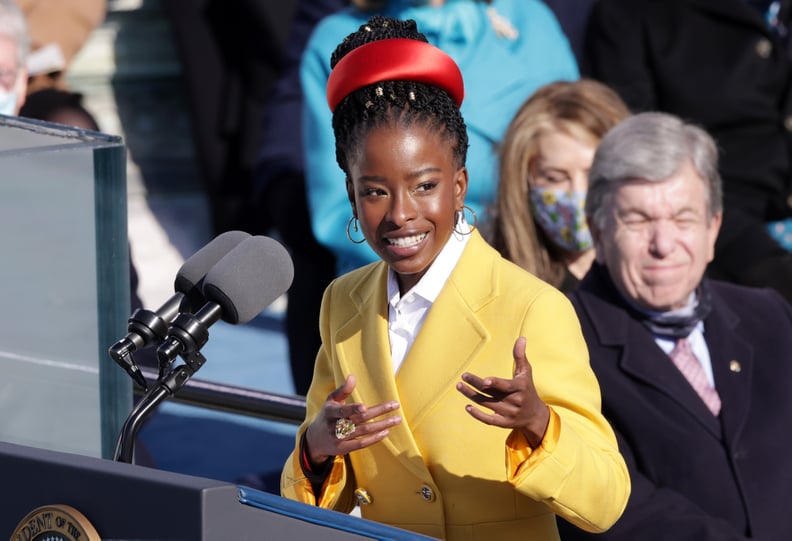 Amanda Gorman's Yellow Coat
The 22-year-old's inspiring poem was impressive in its own right, but oh my god, that coat! This canary yellow double-breasted coat from Prada was the most impeccable choice for Amanda's reading, which was all about hope, unity, and reconciliation. Her ensemble was made even better by her gold hoops and caged bird ring, which were casual gifts from Oprah, and her cherry red headband.
01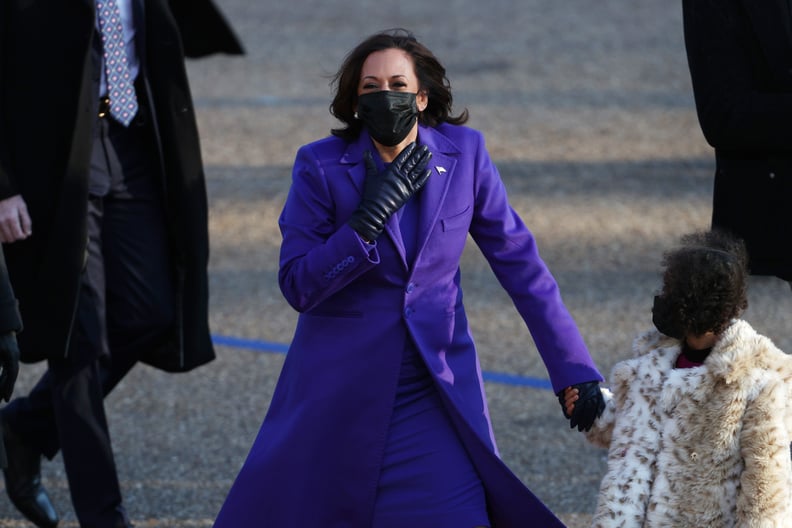 Kamala Harris's Purple Coat
Our newly minted VP tops the list for her vibrant Christopher John Rogers coat, which is not only a gorgeous style choice for Kamala, but also perfectly fitting for her historic swearing-in as the first female, Black, and South Asian vice president. Purple is certainly her power color, and, as an added bonus, the vivid shade truly matches Kamala's look of pure joy.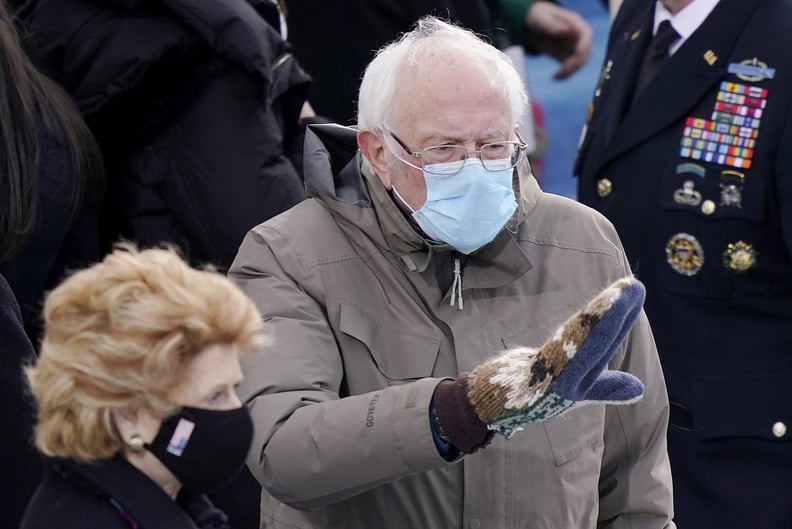 Honorable Mention: Bernie Sanders's Coat and Mittens
OK, hear me out — not only did Bernie wear his tried-and-true Burton jacket from his famous "I Am Once Again Asking" meme, but his mittens also deserve an honorable mention because A, they're actually kind of chic, and B, they come with a sweet story. The sustainable mittens were gifted to the senator by Jen Ellis, a local teacher from Vermont.