At the Fifteen Percent Pledge Inaugural Gala, Everyone Wore a Black Designer
Getty/Taylor Hill
Getty/Taylor Hill
The Fifteen Percent Pledge, an organization founded by designer Aurora James of Brother Vellies in response to the racial reckoning of 2020, hosted a star-studded inaugural gala over the weekend in celebration of its accomplishments to date. "We have been working hard for the past two years, physically, emotionally, and every kind of way," James said in a speech. "So please use this as an opportunity to celebrate what we have done and where we are going, because the future looks bright." The nonprofit calls on retailers to commit at least 15 percent of their shelf space to Black-owned brands and has so far enlisted Nordstrom, Sephora, Macy's, and Madewell, among other big-name retailers, to sign the pledge. According to the website, more than 28 of the world's most-recognized retailers have taken the pledge, redirecting $10 billion in revenue to Black brands. "This journey will not be perfect for any of us, but the true fear should never be the stumble forward but the paralysis of standing still and failing to act," James continued.
The ceremony's host, "And Just Like That" star Nicole Ari Parker, dressed in accordance to the dress code in a red satin LaQuan Smith minidress with voluminous sleeves and black strappy sandals by Brother Vellies. Held at the New York Public Library, the special night required attendees to wear black-tie attire made by Black designers, giving visibility to a number of them — including Christopher John Rogers, LaQuan Smith, Edvin Thompson, and Charles Harbison.
Other notable attendees include "Daredevil" actor Rosario Dawson; models Iman, Bethann Hardison, Paloma Elsesser, and Joan Smalls; talk-show host Tamron Hall; and legendary fashion designer Dapper Dan. Hall presented the industry pioneer award to Iman for her impact as a model, actress, and philanthropist, while Dan presented the inspiration award to none other than Stacey Abrams, whose leadership as a voting-rights activist and entrepreneur is inspiring to so many.
Scroll on to check out the best-dressed celebrities and VIP guests at the first Fifteen Percent Pledge Benefit Gala.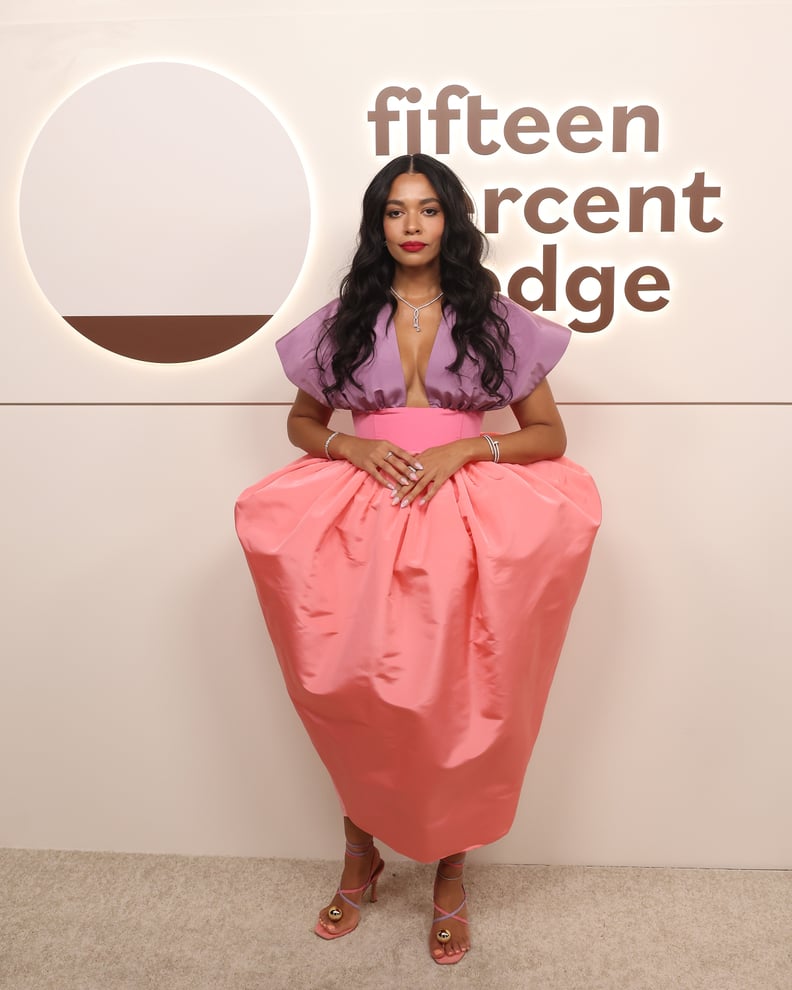 Auora James at the Fifteen Percent Pledge Benefit Gala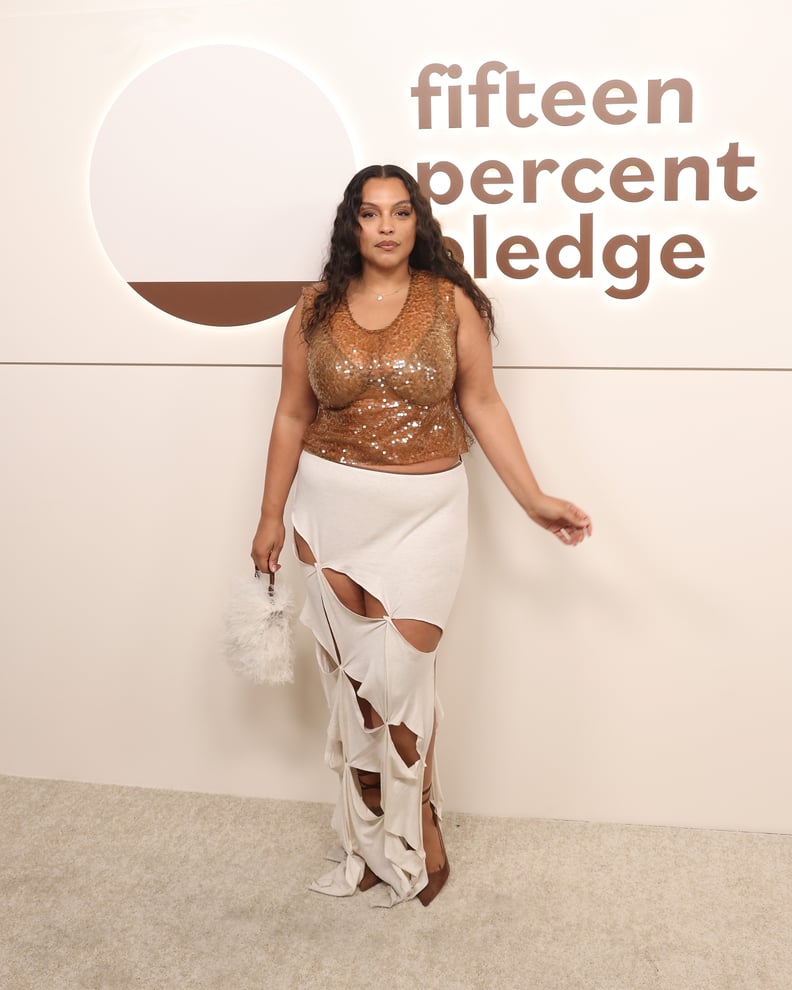 Paloma Elsesser at the Fifteen Percent Pledge Benefit Gala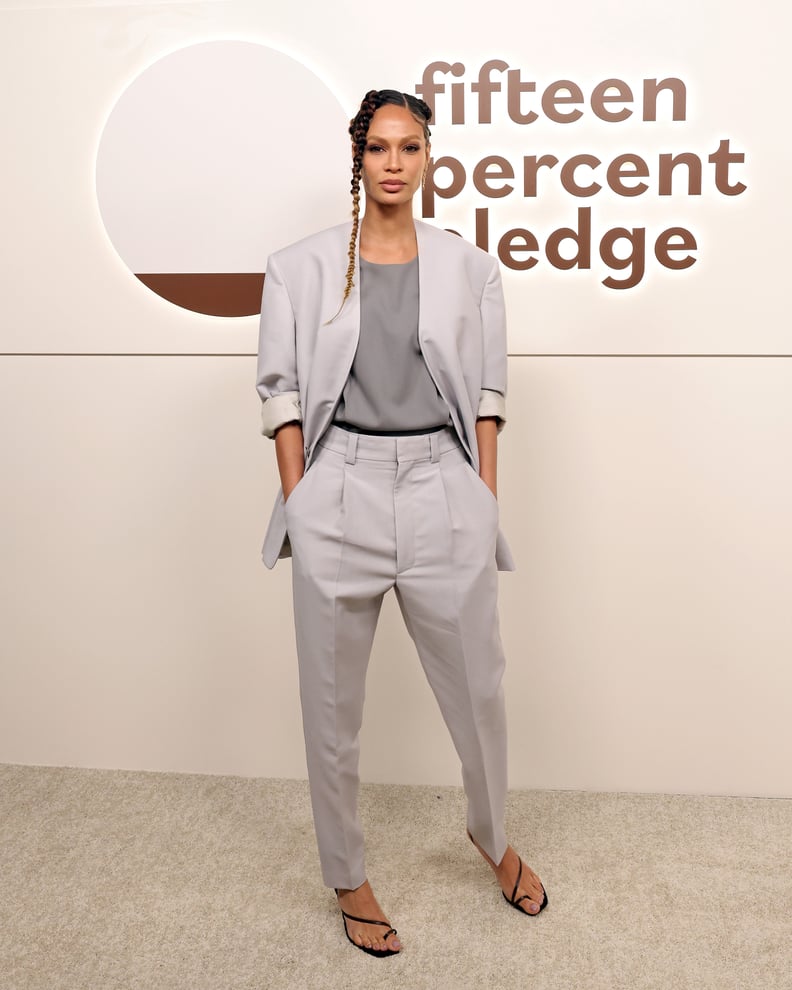 Joan Smalls at the Fifteen Percent Pledge Gala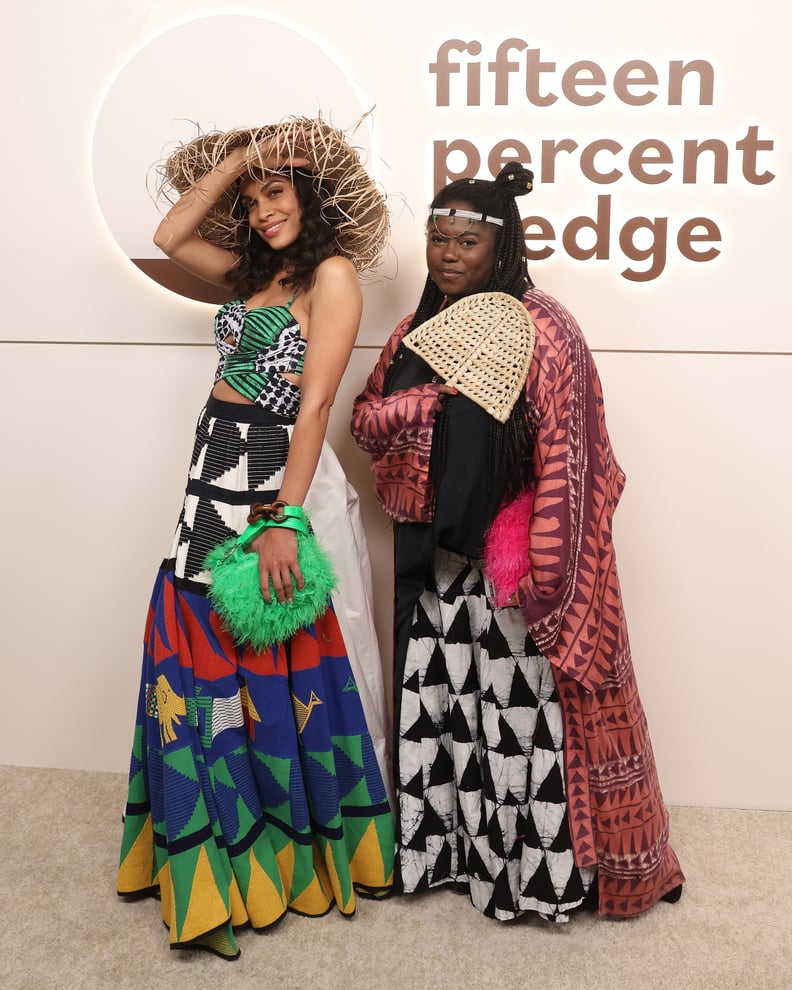 Rosario Dawson and Abrima Erwiah at the Fifteen Percent Pledge Benefit Gala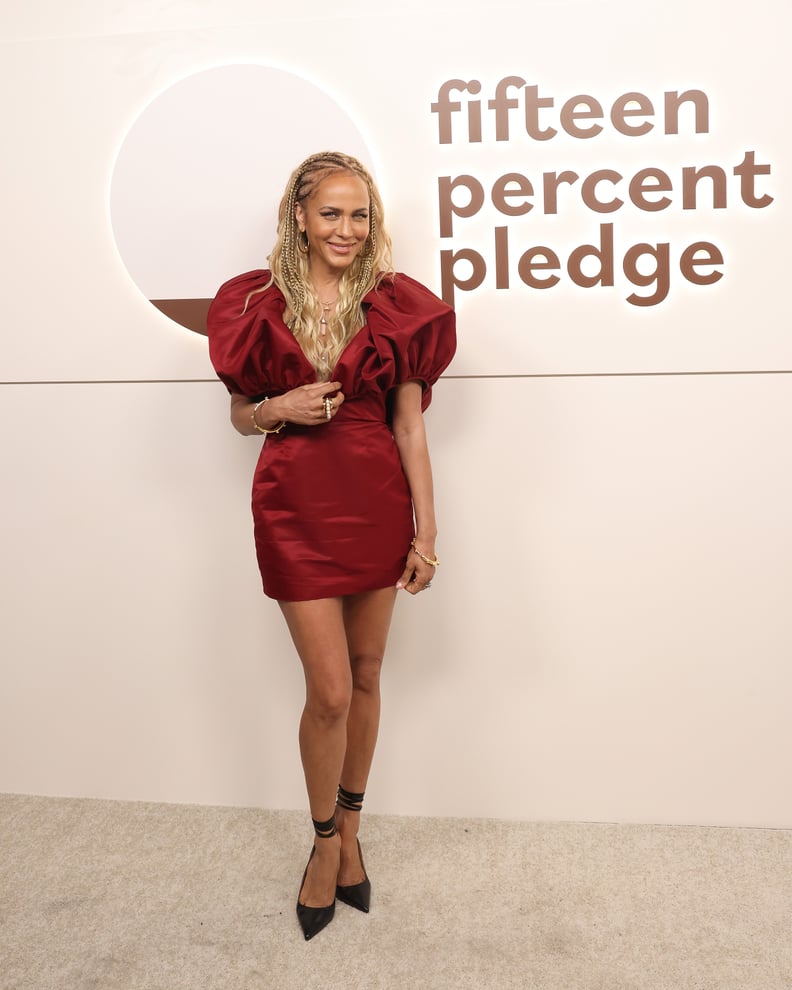 Nicole Ari Parker at the Fifteen Percent Pledge Benefit Gala
In LaQuan Smith and Brother Vellies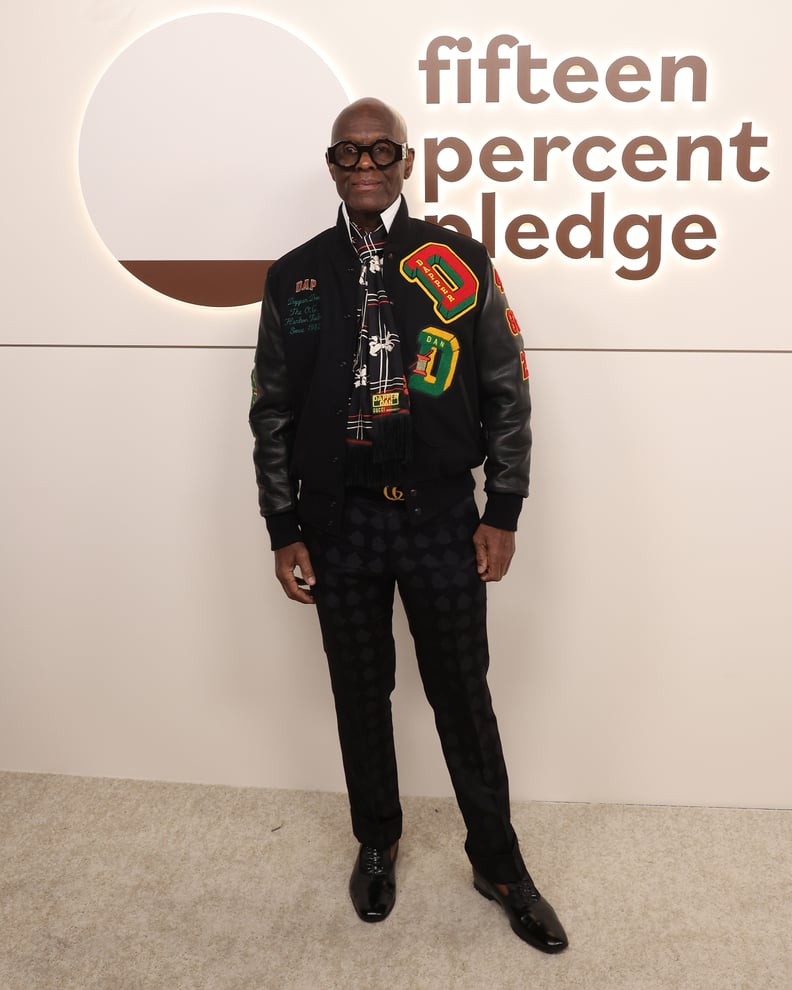 Dapper Dan at the Fifteen Percent Pledge Benefit Gala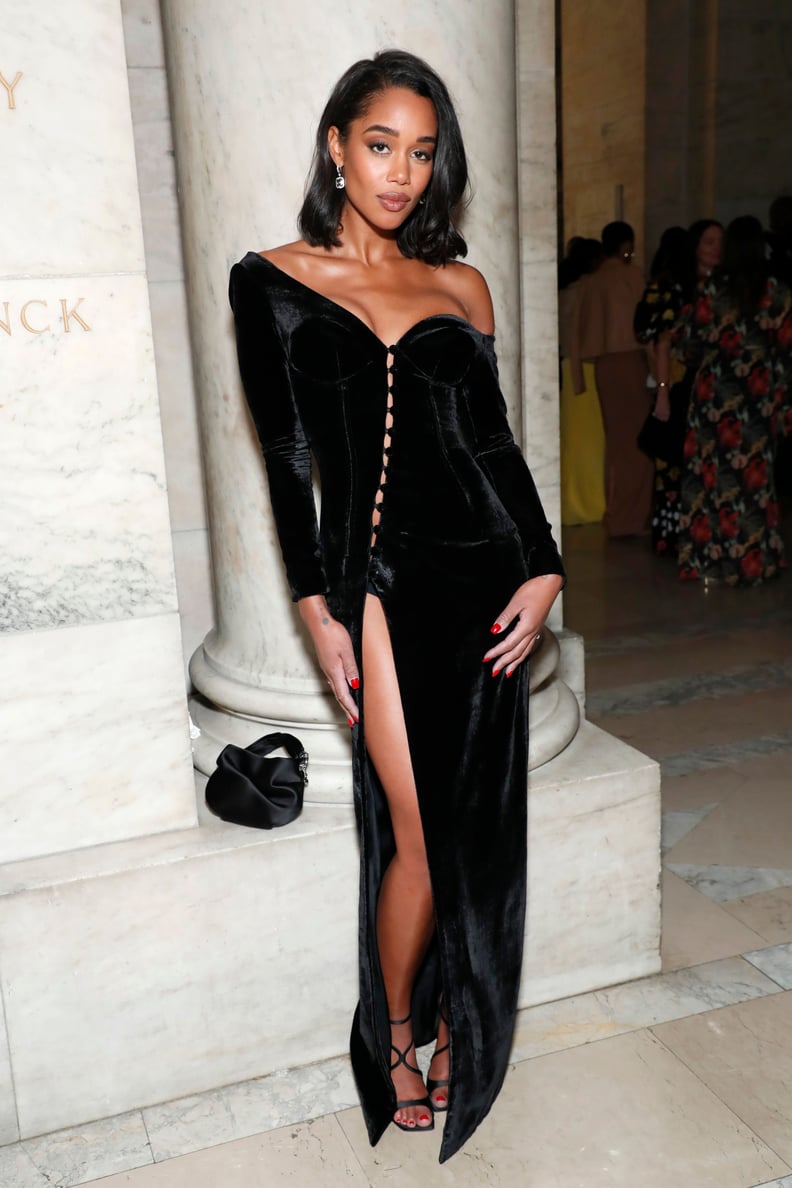 Laura Harrier at the Fifteen Percent Pledge Benefit Gala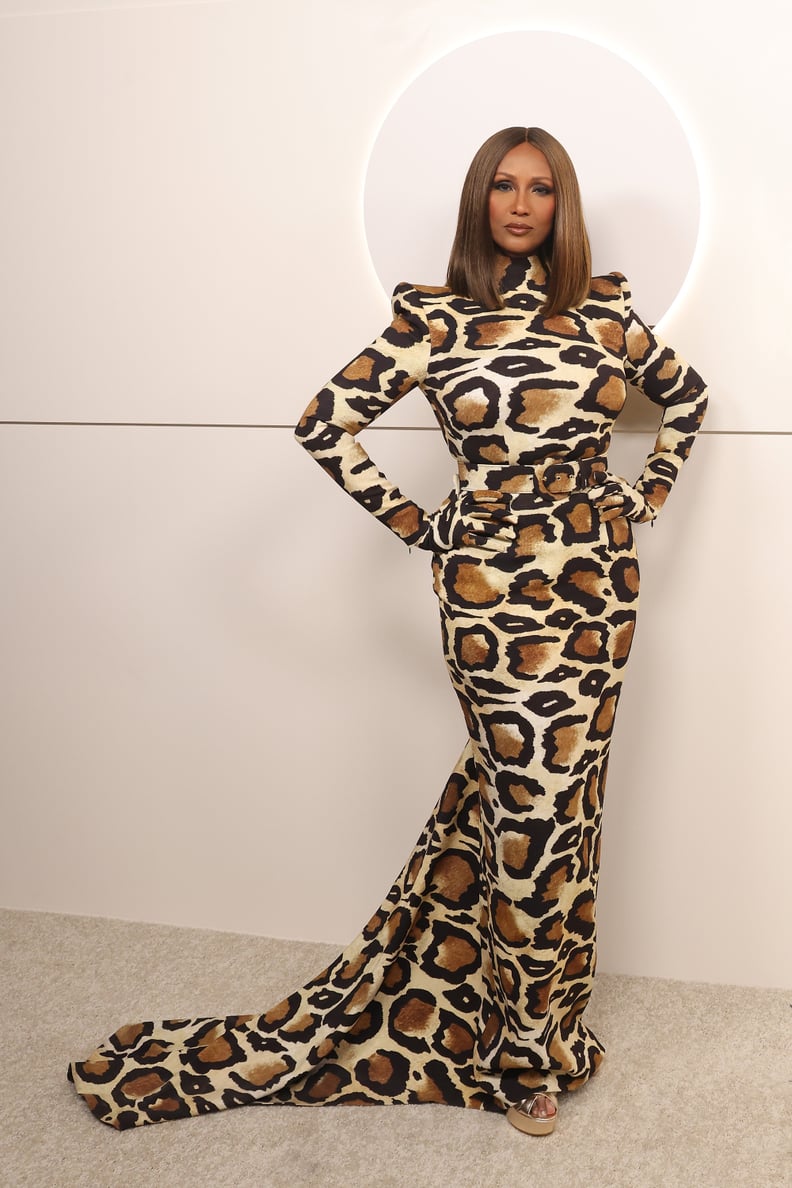 Iman at the Fifteen Percent Pledge Benefit Gala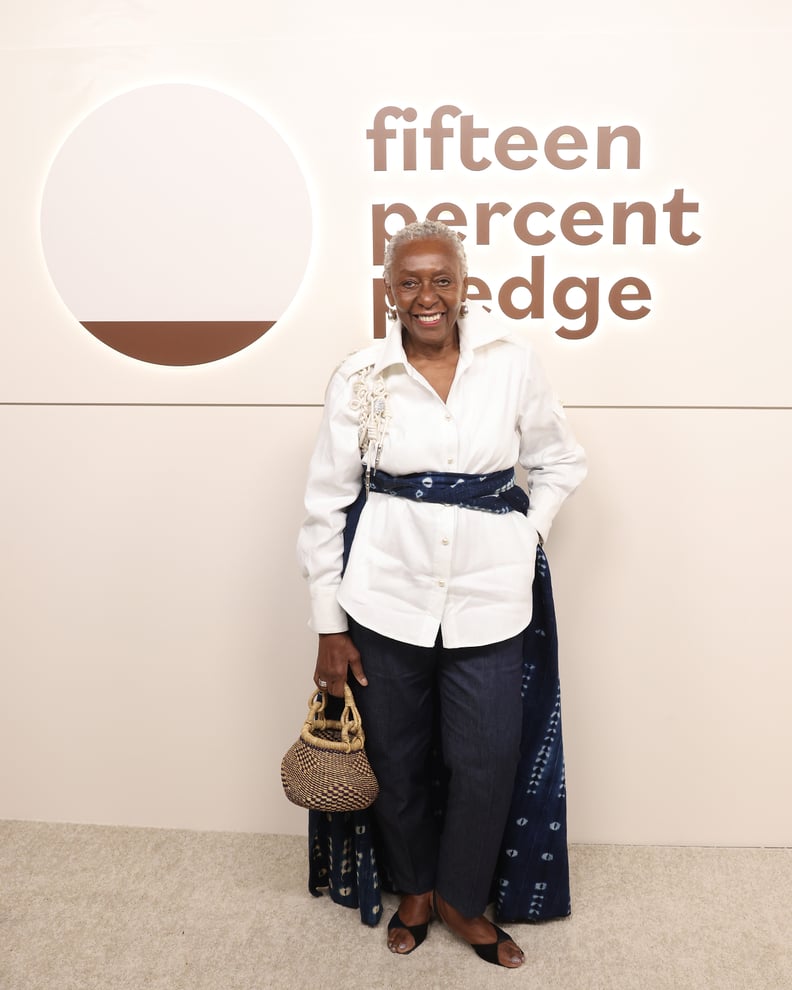 Bethann Hardison at the Fifteen Percent Pledge Benefit Gala
Eva Chen at the Fifteen Percent Pledge Benefit Gala
In Christopher John Rogers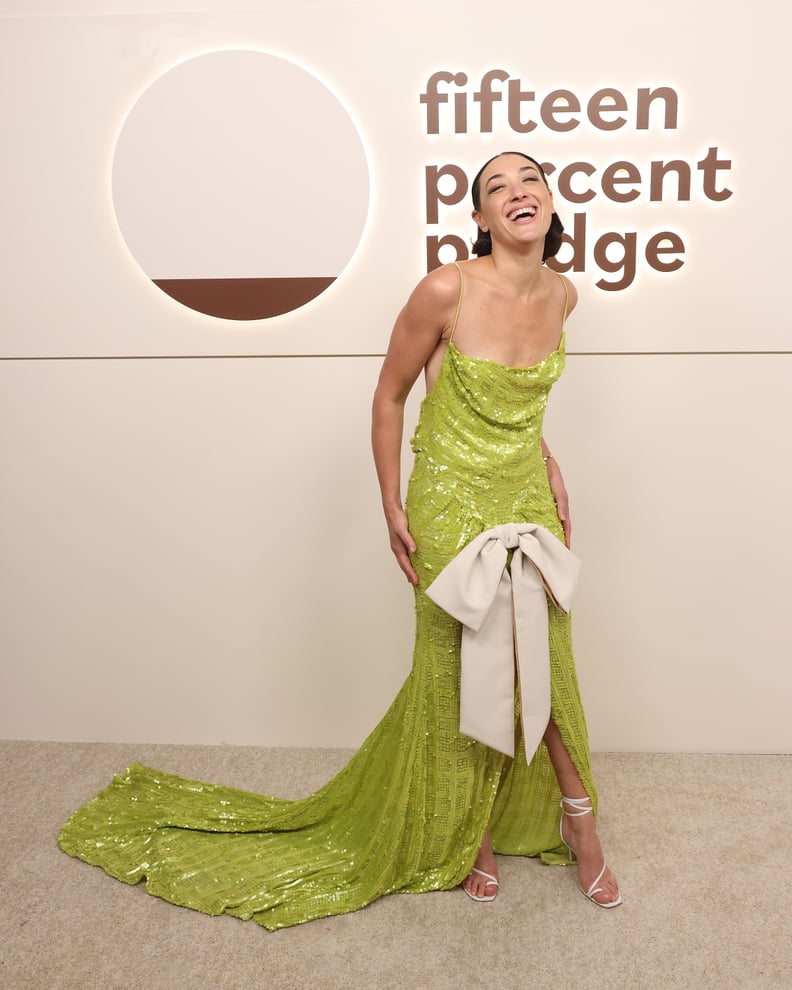 Mia Moretti at the Fifteen Percent Pledge Benefit Gala
In Harbison and Brother Vellies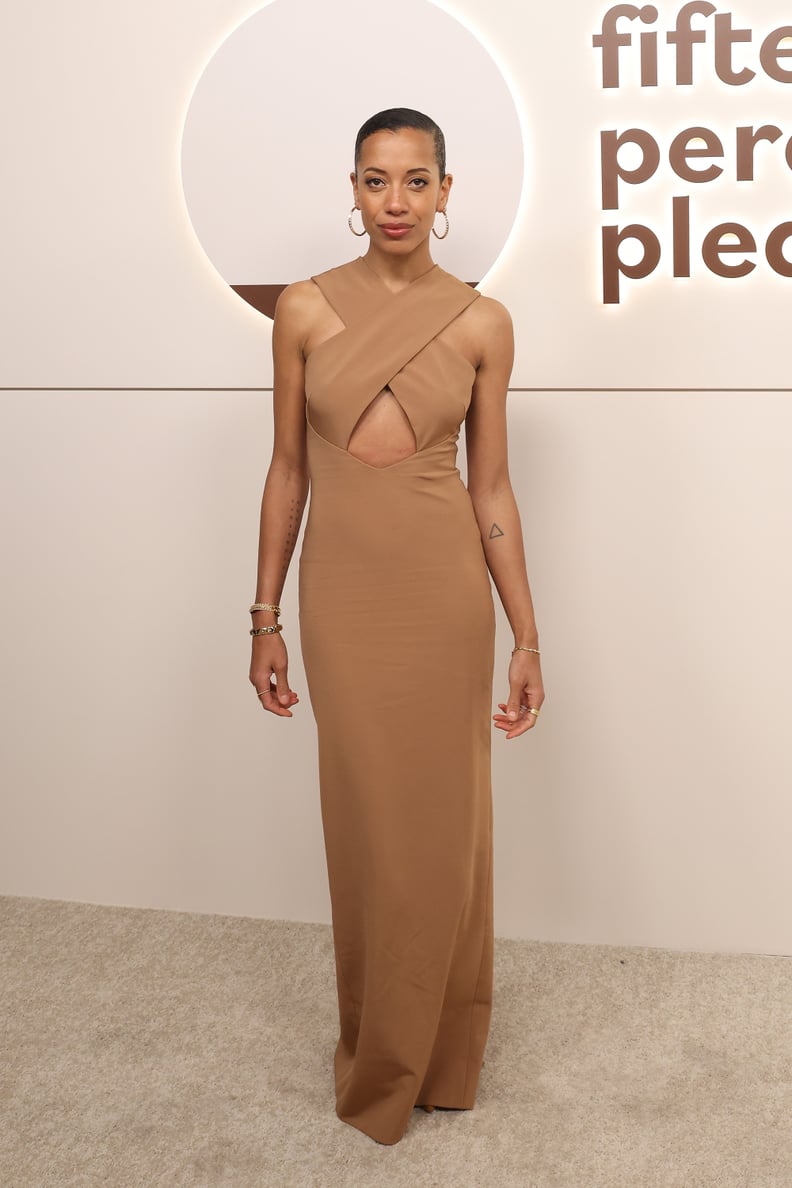 Carly Cushnie at the Fifteen Percent Pledge Benefit Gala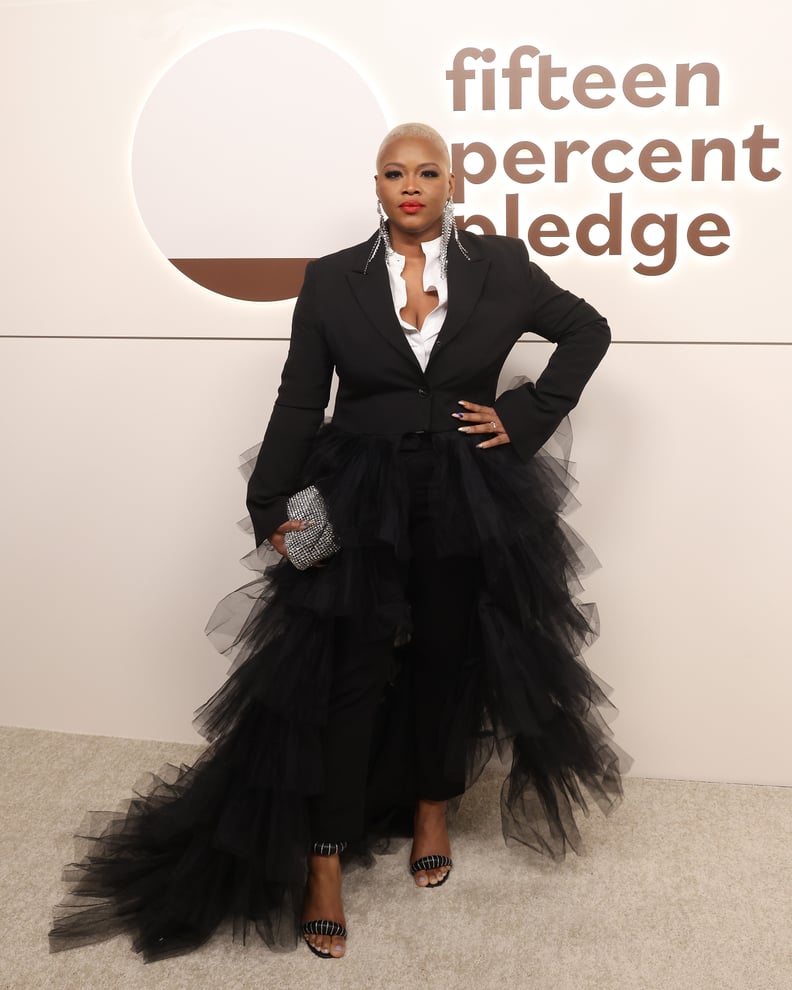 Claire Sulmers at the Fifteen Percent Pledge Benefit Gala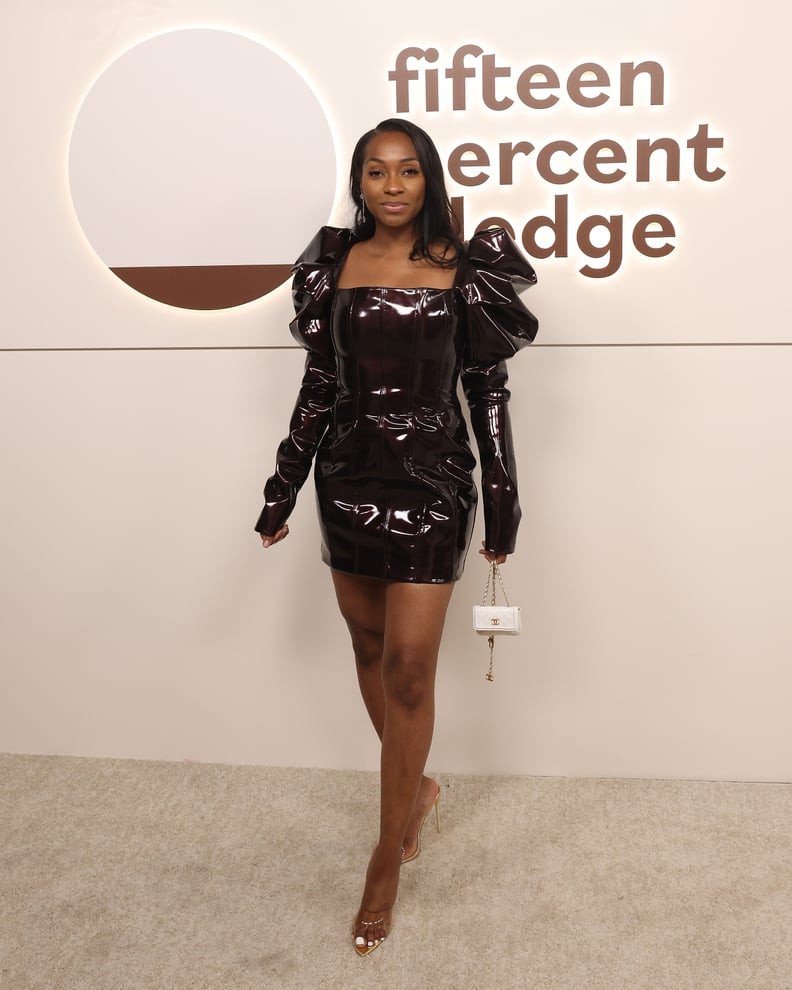 Alexis Bennett at the Fifteen Percent Pledge Benefit Gala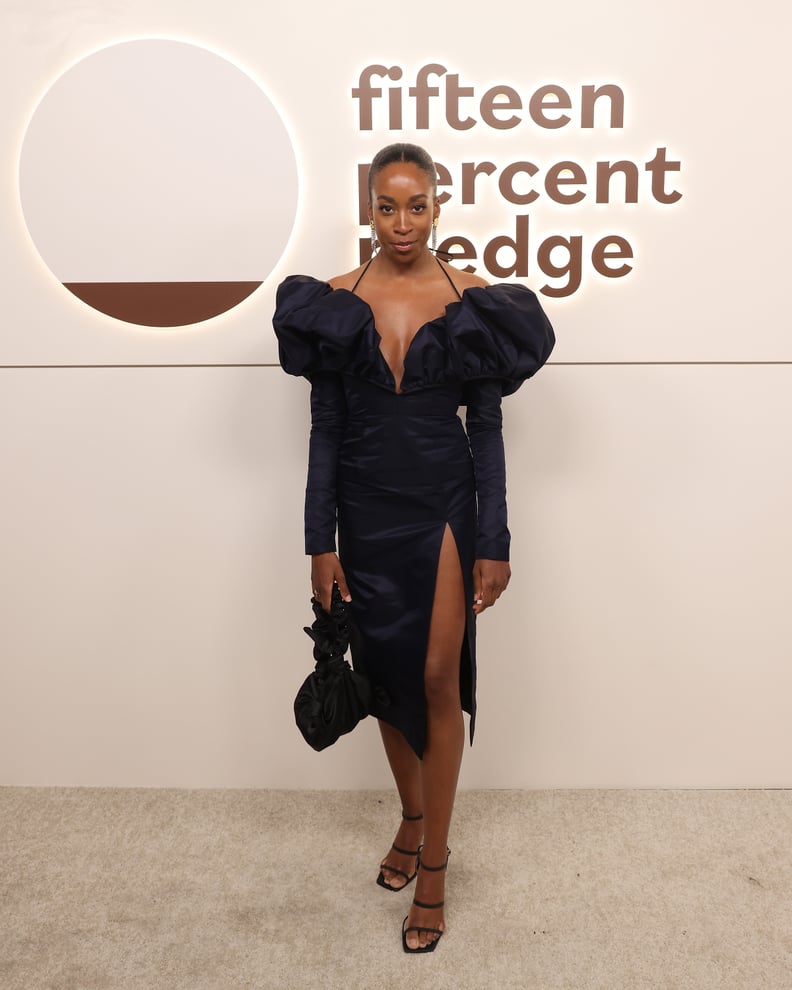 Chrissy Rutherford at the Fifteen Percent Pledge Benefit Gala
Gabriella Karefa-Johnson at the Fifteen Percent Pledge Gala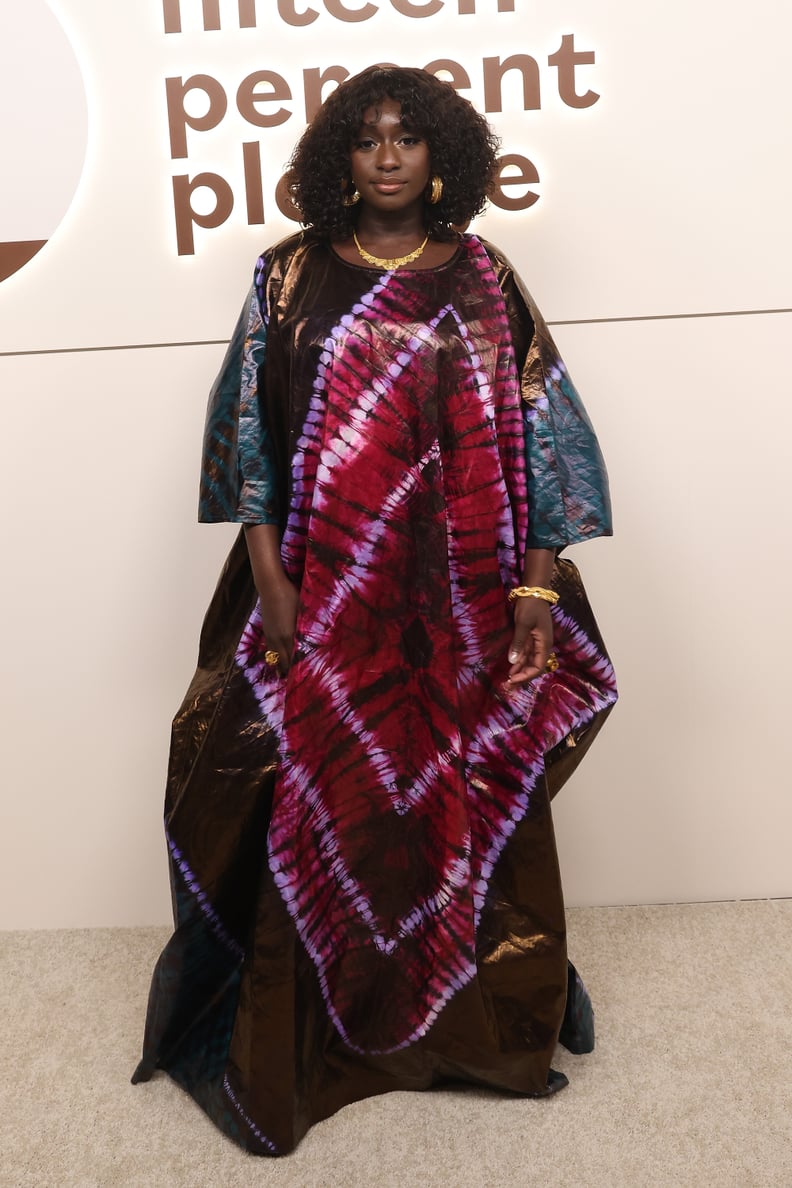 Diarrha N'Diaye-Mbaye at the Fifteen Percent Pledge Benefit Gala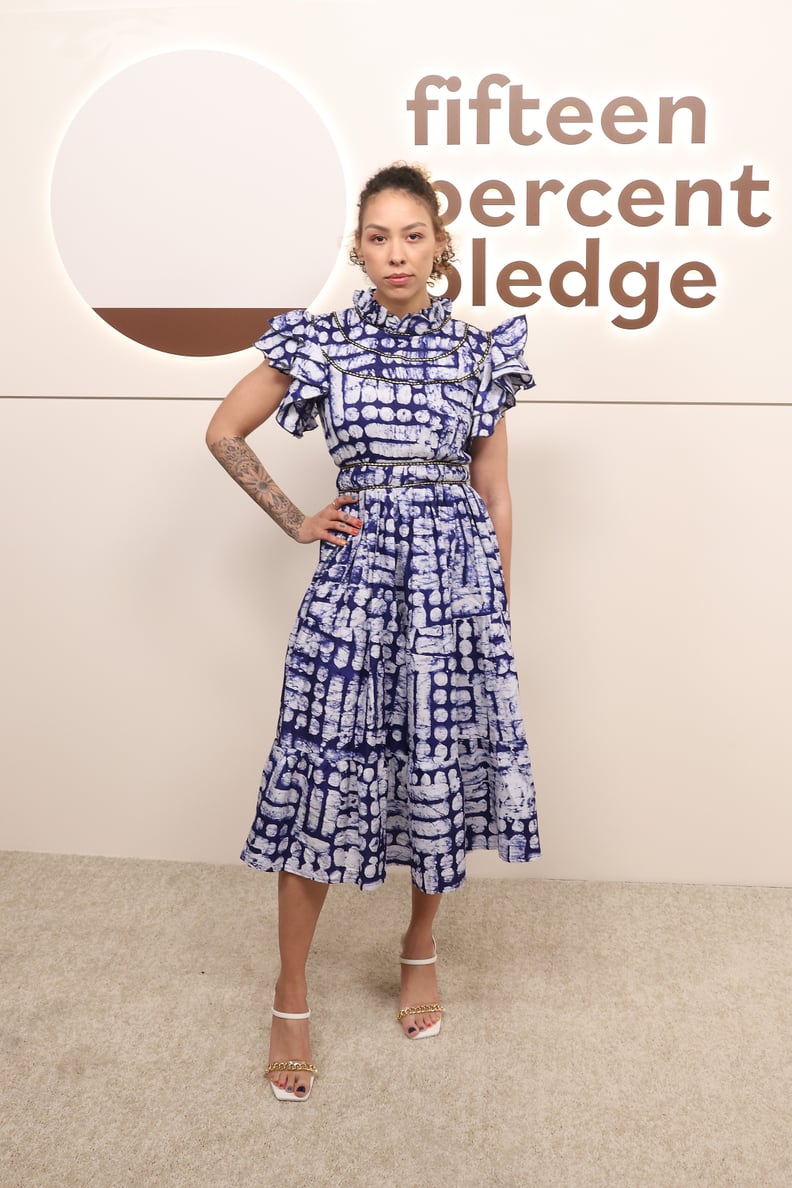 Elise Swopes at the Fifteen Percent Pledge Benefit Gala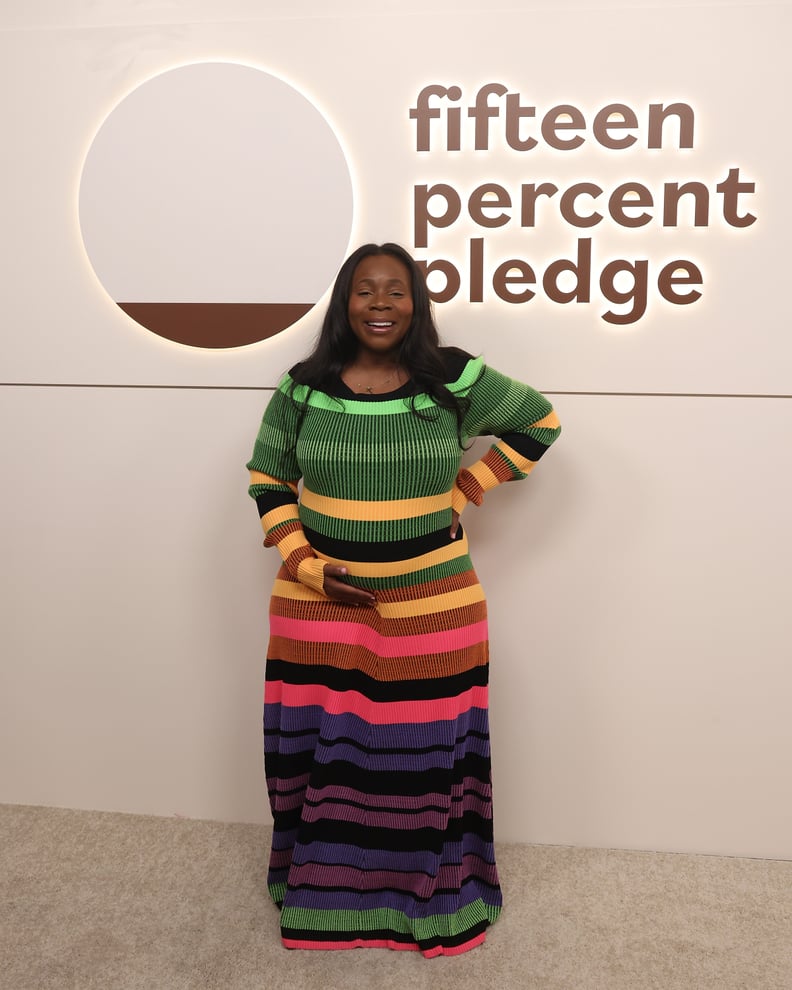 Sharifa Murdock at the Fifteen Percent Pledge Benefit Gala
In Christopher John Rogers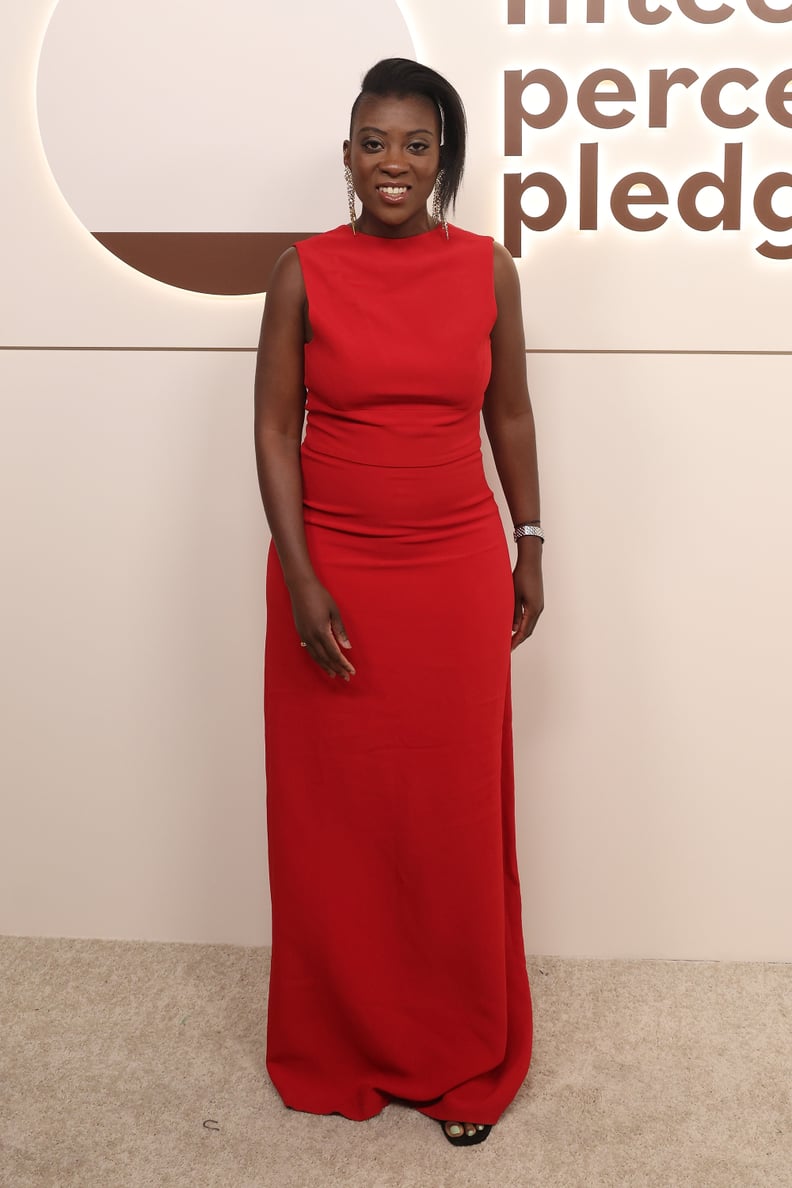 Nikki Ogunnaike at the Fifteen Percent Pledge Benefit Gala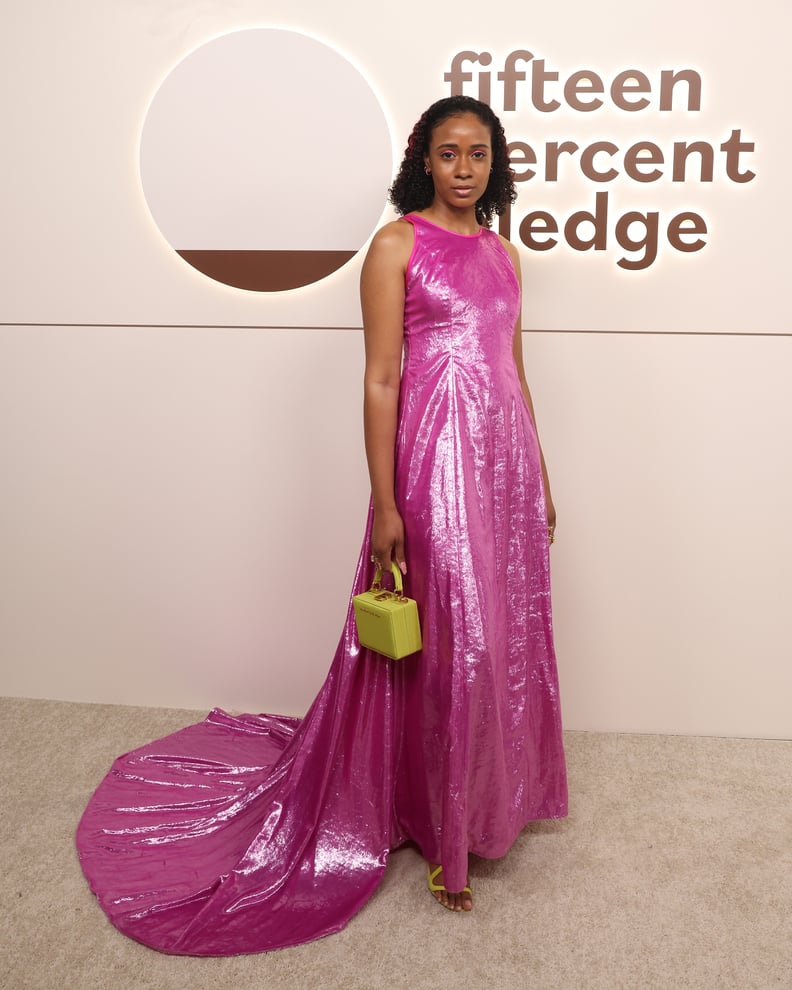 Naomi Elizée at the Fifteen Percent Pledge Benefit Gala
In Christopher John Rogers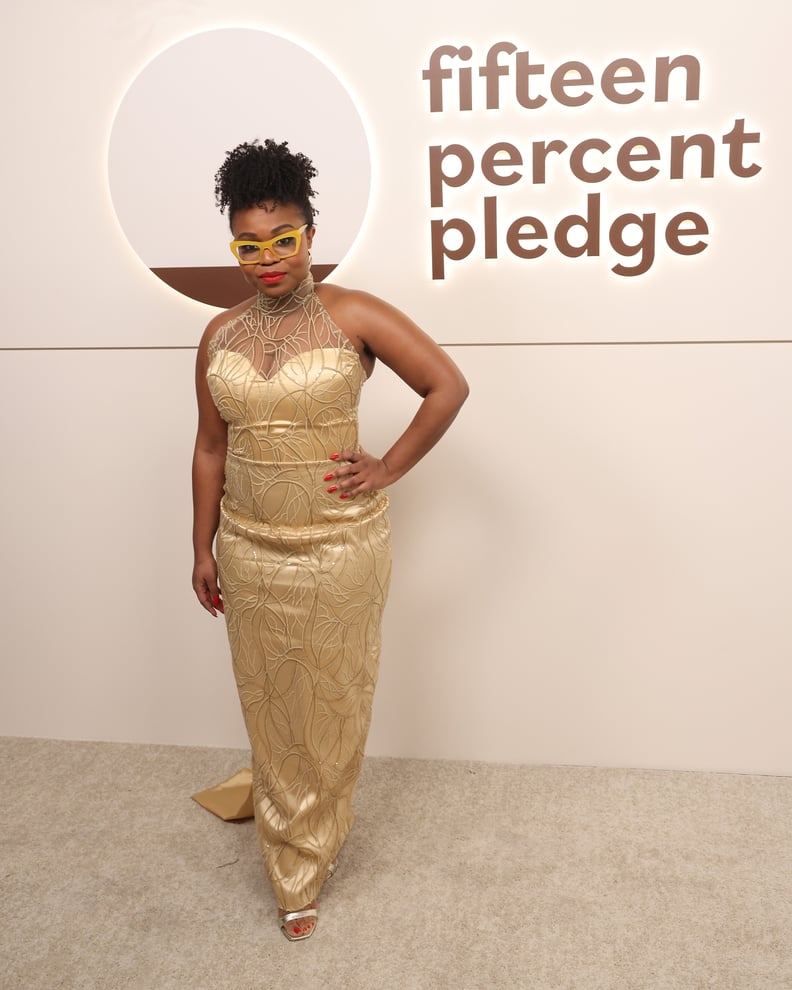 Jessica Cruel at the Fifteen Percent Pledge Benefit Gala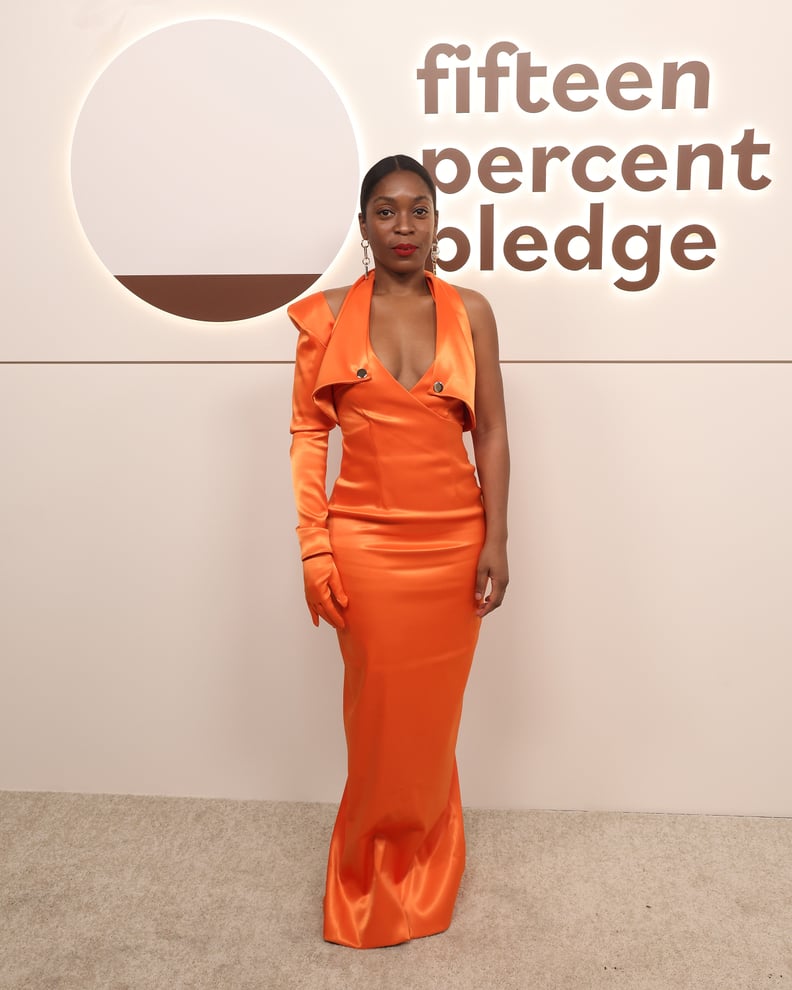 Rajni Jacques at the Fifteen Percent Pledge Benefit Gala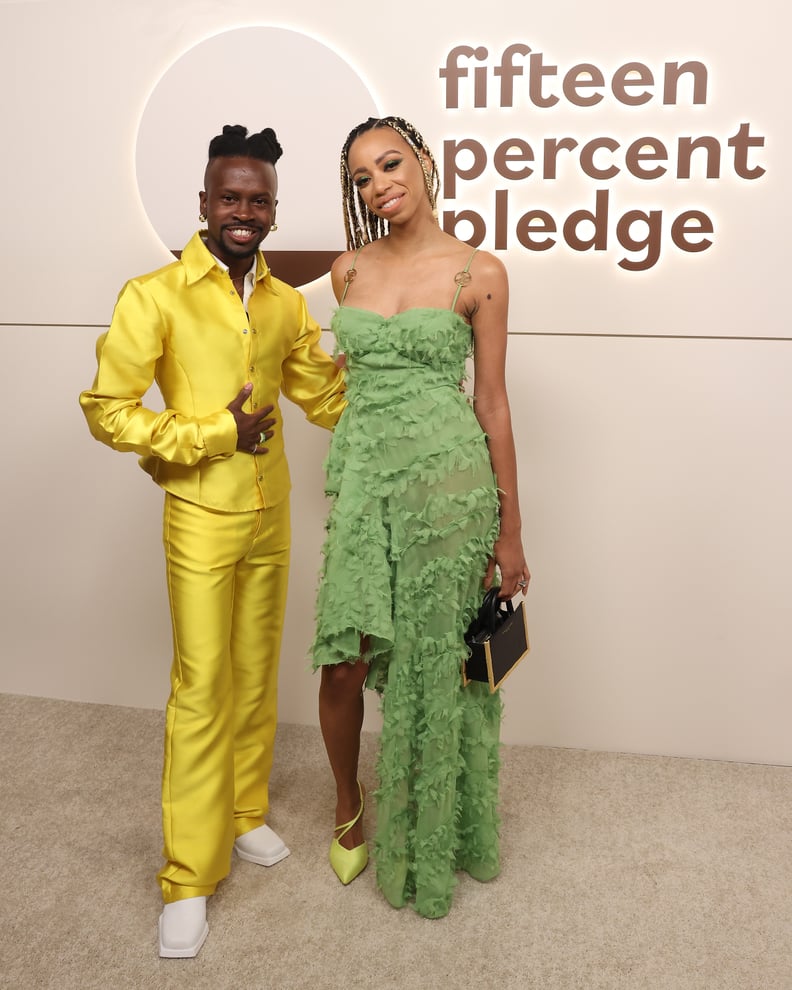 Michelle Mitchell and Edvin Thompson at the Fifteen Percent Pledge Benefit Gala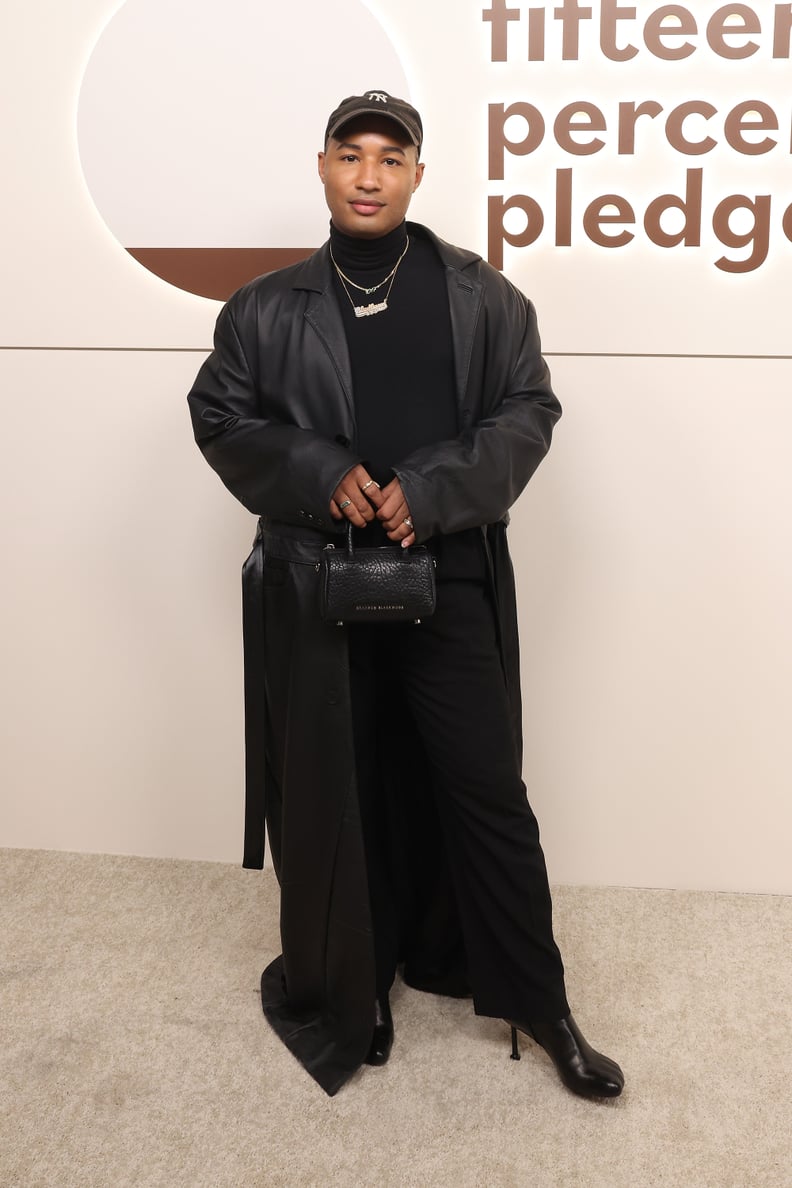 Brandon Blackwood at the Fifteen Percent Pledge Benefit Gala