Ulta Has Joined Sephora, Macy's, and 3 Beauty Brands in the 15% Pledge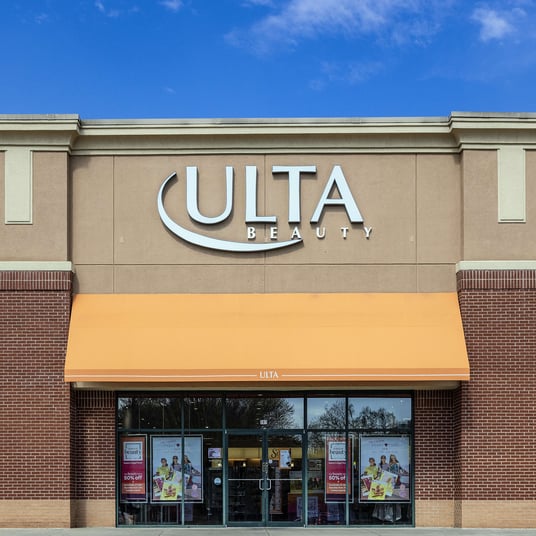 Update: On June 1, 2021, Ulta Beauty joined Aurora James's 15 Percent Pledge. The news comes exactly one year after James first called on major corporations and retailers to diversify their stock by incorporating more Black-owned brands.
"We're proud to announce that we've joined the @15percentpledge ❤️ Our goal? To increase access to and opportunity for Black-owned, Black-founded and Black-led brands in the beauty space. As a leader, we have a responsibility and are committed to driving greater diversity, inclusivity and equity," read the beauty retailer's caption on Instagram announcing the commitment.
Ulta Beauty had already begun implementing changes to help amplify the Black community within its stores over the past year. In February of 2021, the retailer released a plan to allocate $25 million to Black and Latinx communities, while also doubling the number of Black-owned brands already in its stores. Some of our favorite Black-owned brands already at Ulta include Briogeo, Black Girl Sunscreen, Pattern Beauty, Uoma Beauty, Mented Cosmetics, and Keys Soulcare.
Heyday was the first beauty company to sign up back in June followed by Sephora just a few days later and since then, Bluemercury, Bloomingdale's, and Macy's have also signed up.
Original post: In light of the recent protests over the murder of George Floyd, many Americans are calling on businesses to make changes and show support for the Black community. In addition to signing petitions and contacting state representatives, donating to bailout funds and organizations supporting Black Lives Matter, and using their platform to spread awareness, another call to action for brands has been set forth by Aurora James.
James took to Instagram on Saturday to ask major corporations such as Target, Sephora, and more to stock at least 15 percent of their shelf space with Black-owned brands as part of an initiative called the 15 Percent Pledge. Many beauty brands have announced they are donating to organizations such as the NAACP Legal Defense Fund, The Bail Project, ACLU, and many more, but supporters are asking them to take it a step further than that.
While it should be a given that stores carry far more than just 15 percent of Black-owned brands on their shelves, customers are acknowledging that it is a step in the right direction.
So far, Heyday Skincare posted on Instagram that it is committed to carrying at least 15 percent of Black-owned brands on its shelves, in addition to launching a program that donates funding and consulting to Black entrepreneurs in the skin-care industry. While there are no further details at this time, the brand said more information is to come in July. Heyday Skincare is being applauded by its followers and other members of the beauty industry for adding an action to back its claims.