Going Braless? Here's What You Need to Know
Going braless can feel liberating. Whether you're working from home, running errands, or attending a formal event, nixing constricting undergarments is a fashion freedom like no other. And from a styling perspective, you get added benefits. Perhaps, for example, you've opted for a strapless top, plunging neckline, or backless design. Going braless means you can avoid straps, clasps, or underwire lining that can affect the visual impact of your look. But you may have large breasts and feel more comfortable with support. Or you might be small chested and rely on bras for lift. In either scenario, ditching a bra is easier said than done. Some people, meanwhile, might simply be unsure about forgoing the undergarment altogether.
We're here to dig into the realities of wearing (or not wearing) a bra. We spoke to Eleonora Teplinsky, MD, a breast and gynecology medical oncologist, who revealed whether there's a connection between bras and breast cancer or other physiological risks. Teplinsky also debunked myths surrounding going braless and sagging. She recommended, first and foremost, to talk to your doctor about any specific concerns you may have.
Stephanie Montes, fashion and beauty editor and Nue founder, also weighed in on the "free the nipple" movement, offering styling advice for those who want to try going braless but would rather not be completely bare underneath their clothing. (And she would know — Nue products regularly sell out on Revolve.)
Ahead, learn why we wear bras in the first place, read tips for constructing an outfit without one, and brush up on all things braless.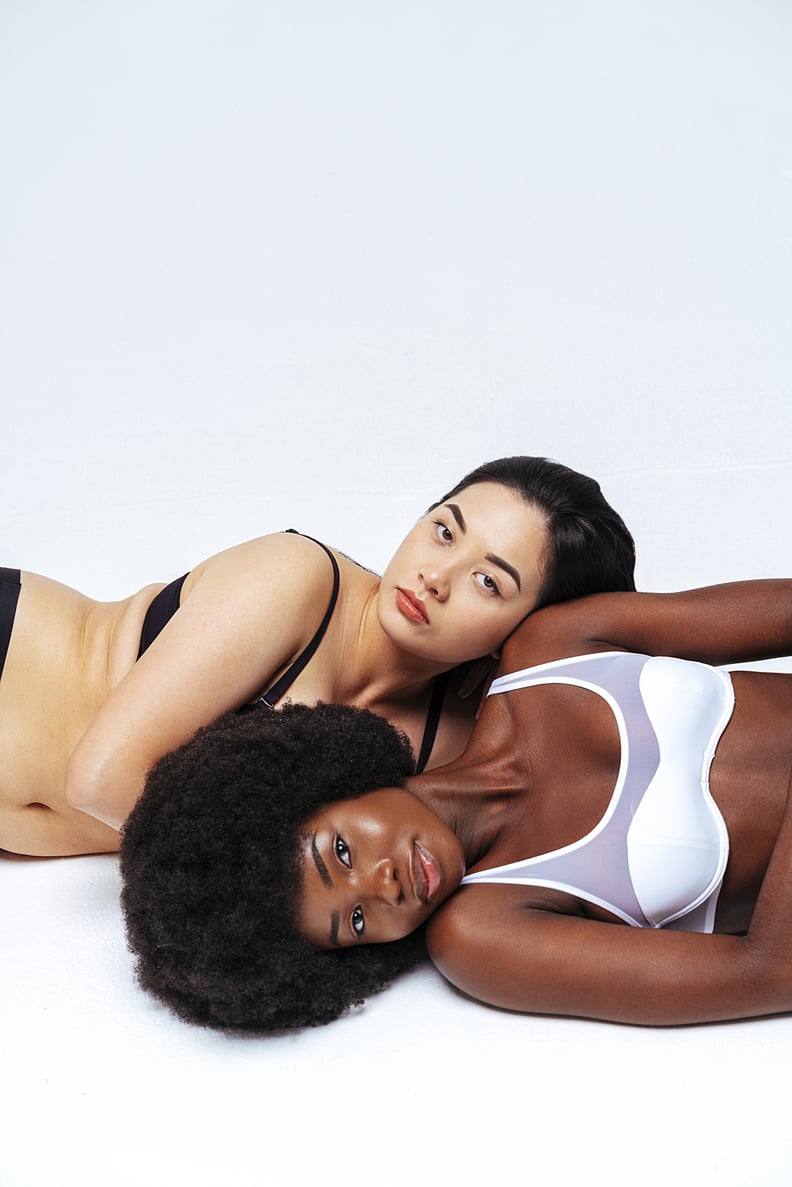 Why People Wear Bras
Plain and simple, people wear bras for support. From a design perspective, bras have done little evolving for years. Most of them are equipped with straps, clasps, cups, and underwires. Aside from a push-up style, which aims to give a fuller look, the primary purpose of bras is to lift breasts and keep them in a position that works for the type of look you want to wear.
Health Benefits of Wearing a Bra
From a breast-health perspective, Dr. Teplinsky confirms that wearing a well-fitted, supportive bra can reduce breast pain (also known as mastalgia). "A sports bra during exercise can reduce pain related to breast movement," she says. "Wearing a supportive bra at night can stop the breast pulling down on the chest wall, support the breast, and can help with sleep."
Do Bras Cause Backaches and Tension Headaches?
Bras may cause backaches and headaches if they are not fitted properly. According to Dr. Teplinsky, if the straps of the bra are too tight, they can create neck and shoulder pain and even headaches. However, a common myth is that bras can cause breast cancer due to obstruction of lymphatic flow, causing toxins to build up — and this has not been proven.
"There is no link between wearing a bra — underwire, or any other type — and breast cancer risk," Dr. Teplinsky says, pointing to a 2014 study performed by Fred Hutchinson Cancer Research Center in Seattle that looked at more than 1,000 people with breast cancer diagnosed between 2000 and 2004 and nearly 500 people without cancer between ages 55 and 74. "There was no association between any aspect of wearing a bra (bra cup size, average number of hours/day work, underwire, age that someone first began wearing a bra) and risk of breast cancer," she says.
Impact of Underwire
When wearing underwire, ensure that the wire sits on the ribcage behind the breast tissue, not directly on it, as this may cause discomfort to the skin. But when worn properly, there's no connection between underwire and breast cancer. For comfort reasons, it may feel better to switch into a more flexible bralette or soft cup design for sleep, but this comes down to your own personal preference.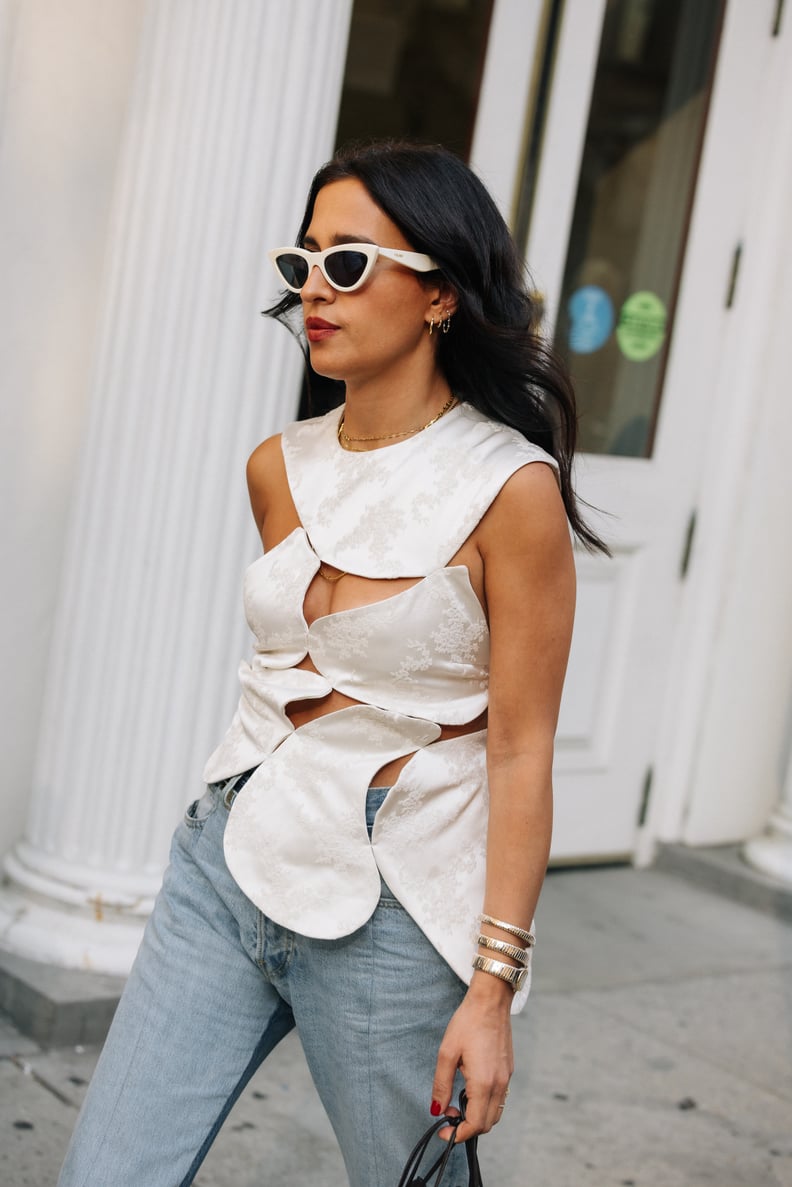 Does Going Braless Lead to Sagging?
Not wearing a bra does not lead to sagging. "Breast sagging is also referred to as breast ptosis," Dr. Teplinsky says. "Breasts sag for many reasons, including aging, weight fluctuation, and changes throughout pregnancy and breastfeeding." However, there is no correlation between going braless and sagging.
Should We Be Braless as Much as Possible?
People working from home may enjoy more comfortable undergarments or choose to ditch a bra altogether. "Personally, it's difficult to sink into my couch on any given work-from-home day with a laptop and an underwire digging into my ribs," Montes says. But how often you decide to go braless is entirely up to you and your comfort level. It's also a stylistic choice you make on any given day depending on your outfit.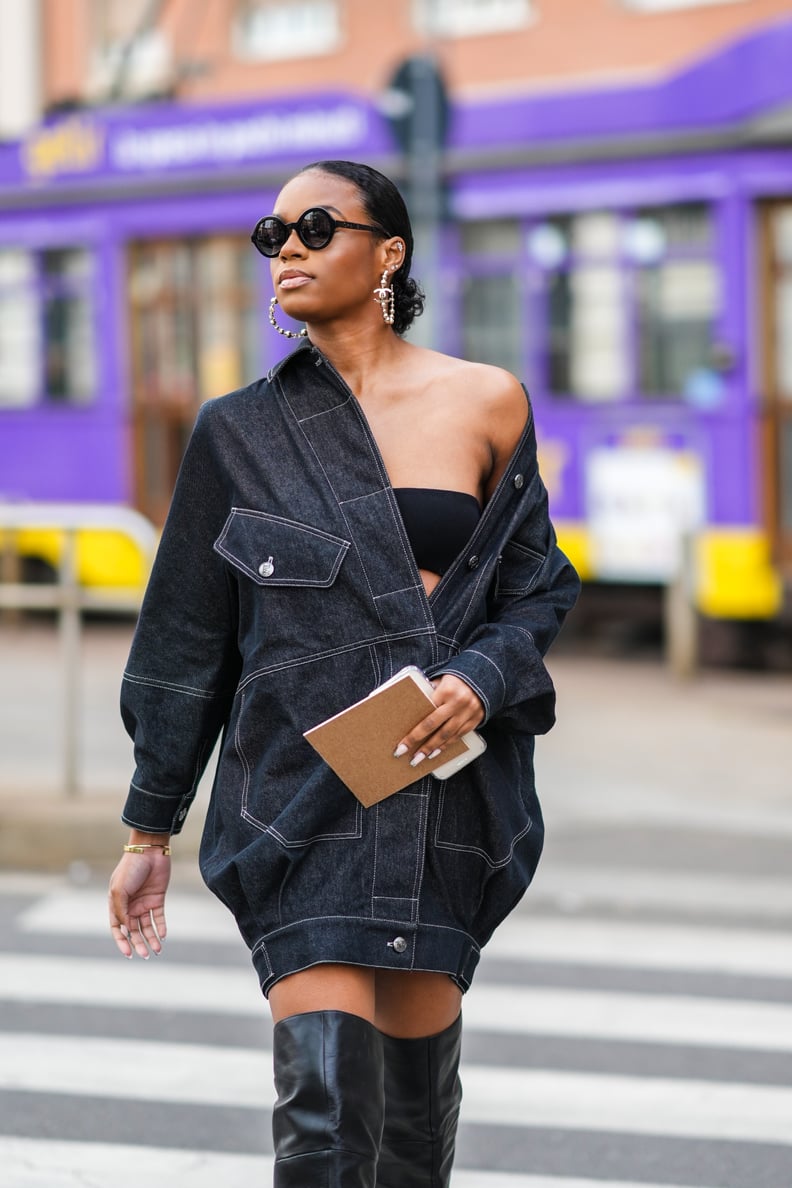 Best Bras For Our Health
The search for a perfect-fitting bra that also complements the look you're going for may seem never-ending. But truly, the healthiest bra to wear is the one that feels most comfortable and is actually your size. According to a 2008 study performed at Victoria University in Melbourne, Australia, 80 percent of people who wear them wear the wrong bra size on a daily basis. Furthermore, Dr. Teplinsky notes, some people have asymmetric breasts. "[These people] may benefit from a specialized fitting, which can place extra padding on one side and avoid overcompression on the other side," she says.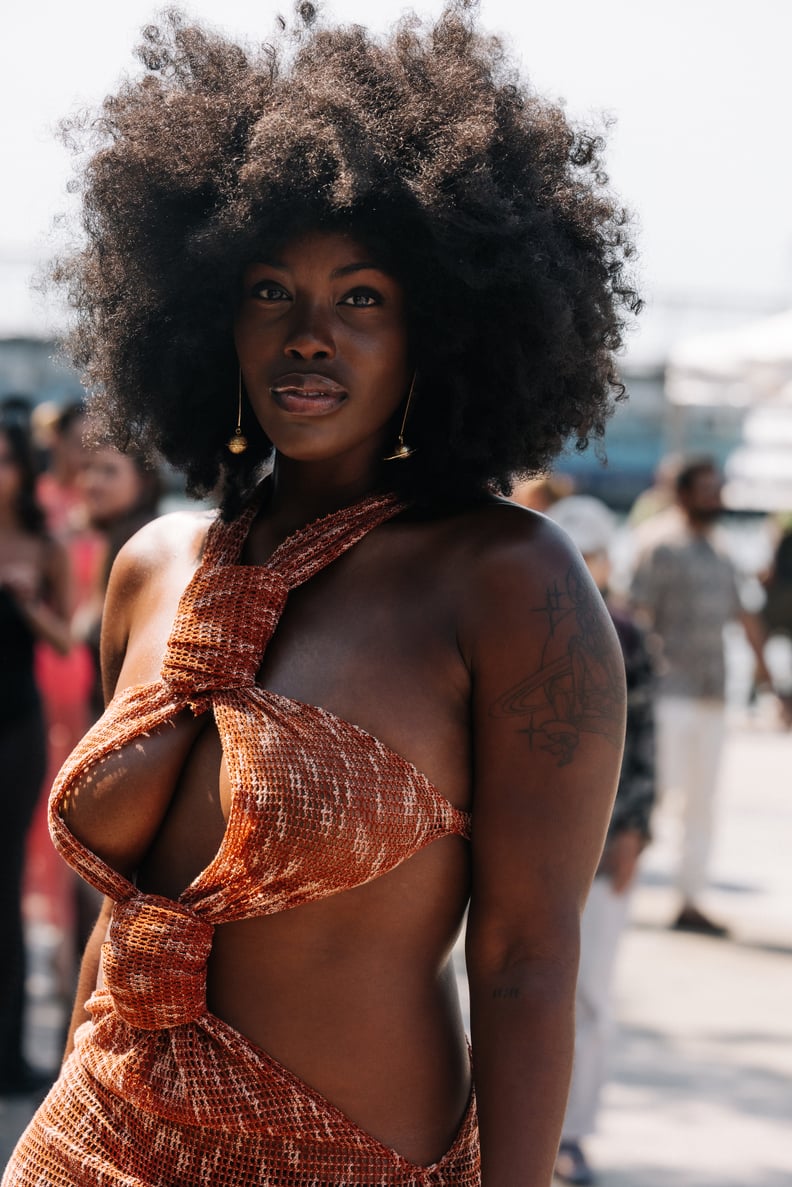 The Benefits of Going Braless
The benefits of going braless, if you're comfortable, can be endless. For one, you won't have to deal with straps and clasps showing through tops and dresses. And if you're wearing a backless top, these can be especially distracting from the design you're showing off. If you choose to wear boob tape on a certain braless day, people with smaller breasts can create the illusion of cleavage or a fuller bust. Meanwhile, people with larger breasts might feel more secure going braless under backless, strapless, or plunging styles. Of course, when you're braless, you also don't have to worry about suffering from the discomfort that comes from wearing the wrong cup size or band length.
How to go Braless
Plenty of outfits are just as striking without a bra as they are with one. Search for a statement top, jacket, or dress that boasts a plunging neckline or an off-the-shoulder detail, or that's either completely strapless or backless. Complete the ensemble with your favorite trousers or your go-to pair of jeans for a bold braless look.