As POPSUGAR editors, we independently select and write about stuff we love and think you'll like too. If you buy a product we have recommended, we may receive affiliate commission, which in turn supports our work.
Full disclosure: at the time I'm writing this, I have only watched one episode of Netflix's Outer Banks, which, understandably, is all the rage right now. Aside from being filmed in a beach town, thereby providing a method of "vacation escapism" when our world could really use it, it's also a story of friendship that fans hope to follow into a second season.
With a beach town comes beach shirts, and in the first episode alone, John B, played by Chase Stokes, already set my heart on fire with his Duvin Design Co. Beach Day Buttonup. Naturally, the moment I saw it, I paused the episode (no, I couldn't wait until the credits rolled) and did some careful digging. The shirt, which retails for $63 and features a crew of ladies sunbathing, is currently sold out, but you can enter your email to receive updates about restocking information. You can be sure that when that email pops into my inbox, I'll already have my credit card in hand. I'm seriously considering tucking it away in my bedside drawer, just in case this all goes down in the wee hours of the morning.
I can imagine wearing this perfect lightweight shirt as a swimsuit cover-up or with baggy jeans and braided slides when I want to channel my inner Californian this summer. Also, as a big fan of The O.C., the totally awesome, slightly eccentric pattern reminds me of Seth Cohen's great taste, albeit in a more laid-back and loose, surfer dude sort of way. If you want to join my search for the perfect beach shirt, I rounded up some similar styles ahead, but I think we can all agree it's John B's tee FTW, no?
John B's Beach Day Buttonup Shirt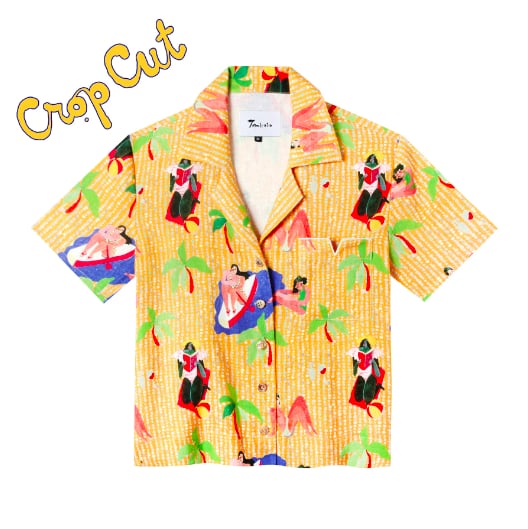 Any Leovy x Tombolo Crop Cut Shirt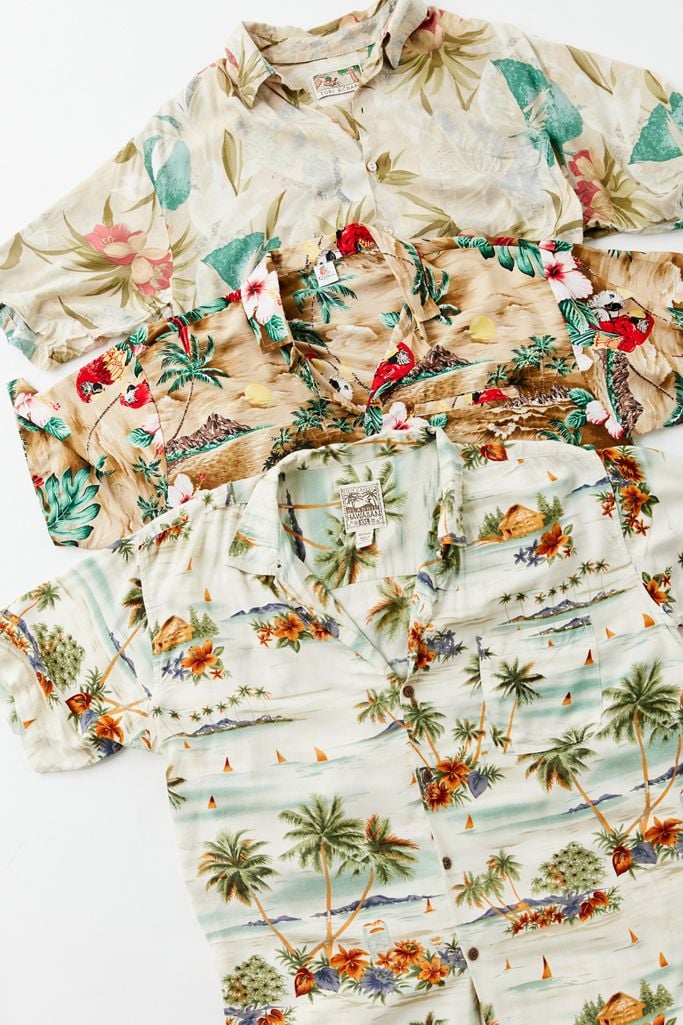 Urban Renewal Vintage Tropical Short Sleeve Button-Down Shirt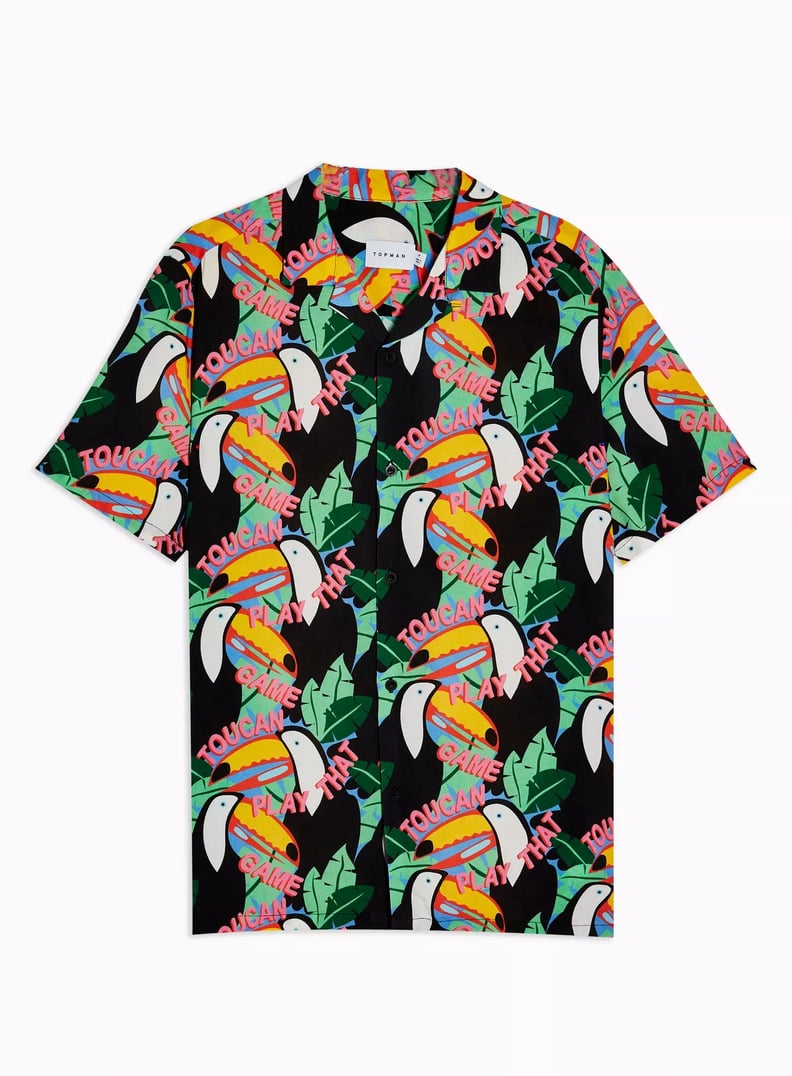 Topman Multicolored Toucan Revere Shirt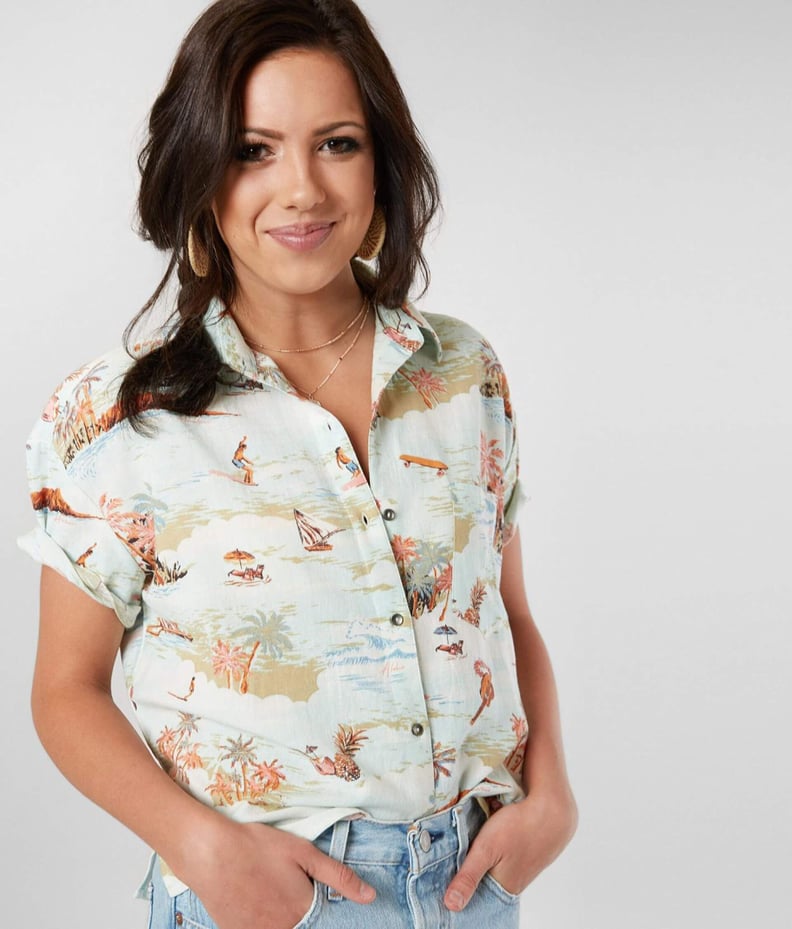 Billabong Hana Koa Shirt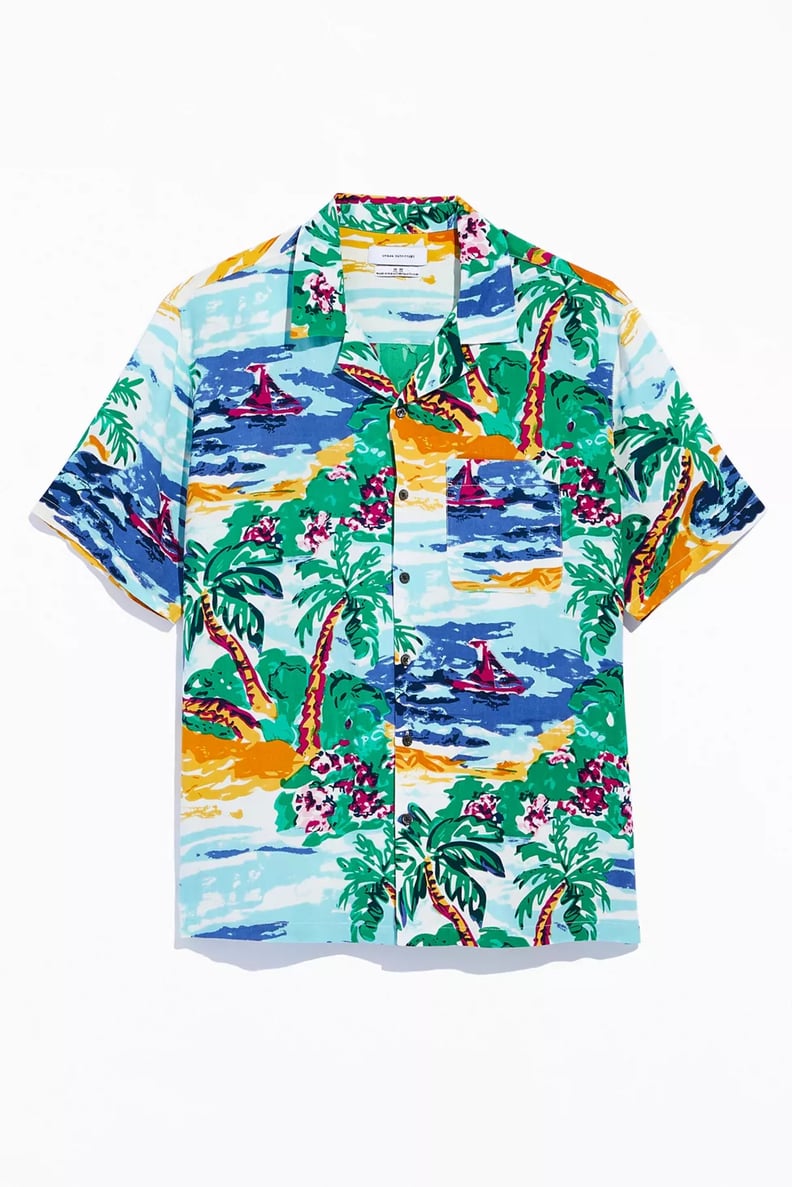 UO Painted Paradise Rayon Short Sleeve Button-Down Shirt