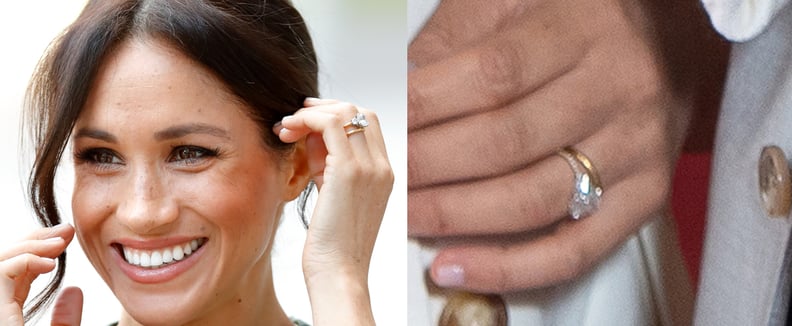 Getty | Samir Hussein
The Duchess of Sussex can't step out the door without eagle-eyed fans spotting even the tiniest of details when it comes to her appearance. Their latest discovery? It looks like Meghan may have given her engagement ring a little makeover, swapping the original band for a slimmer, diamond-set design. It seems Meghan first debuted this new ring when she and Harry introduced their son Archie Mountbatten-Windsor to the world, and we got another look during the Trooping the Colour ceremony, as she also showed off a new eternity ring, said to be an anniversary gift from Harry.
Meghan's engagement ring was designed by Prince Harry and the jeweler Cleave and Company. Harry added diamonds from his mother Princess Diana's collection to a large central stone sourced in Botswana, where he and Meghan spent time when they were dating. The ring was originally set on a solid yellow gold band, but now it seems to be set on a much more delicate, sparkling band. There are a number of reasons why Meghan may have decided to make the change to the ring: perhaps to better match her new eternity ring (which is also set with tiny diamonds) or because of wear to the gold of the original ring.
It's also possible that Meghan needed to resize or adjust the ring during her pregnancy: swelling (edema) is a side effect many moms-to-be suffer from, and perhaps she used this as an excuse to also change the design a little? Whatever the reason, we're sure you'll agree that Meghan's ring looks just as beautiful now as it ever has.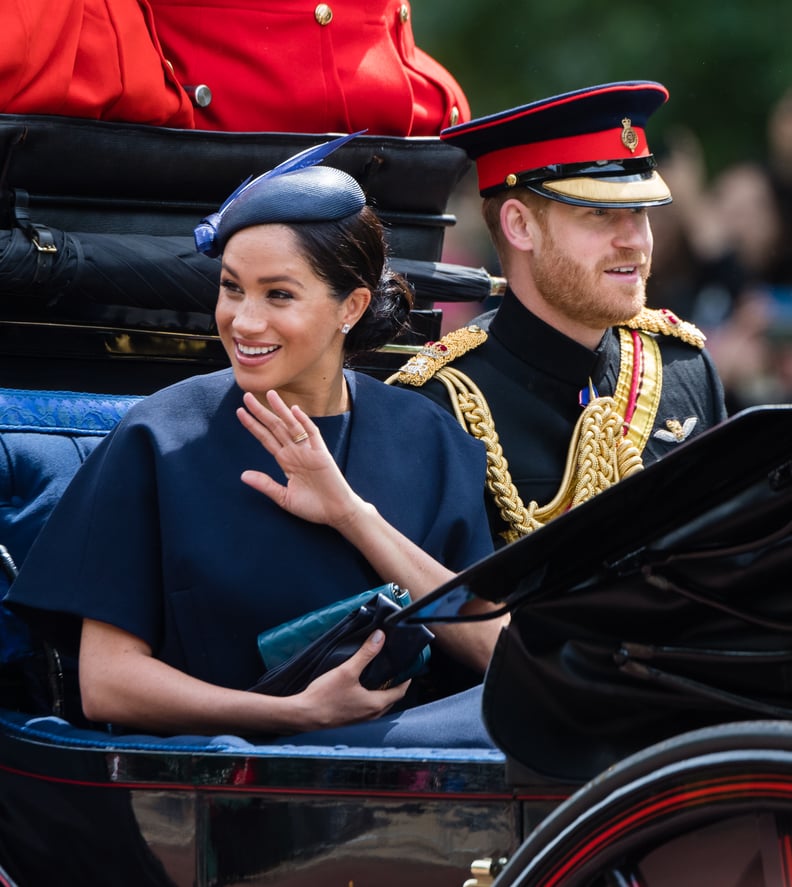 Meghan's Rings at Trooping the Colour
Fans noticed at Trooping the Colour that Meghan wasn't just sporting a new eternity ring, but that the band of her engagement ring looked different.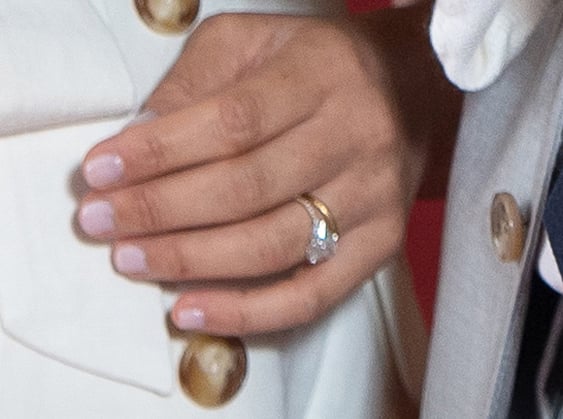 Meghan's Rings at Archie's Photocall
A closer inspection of photos from Archie Mountbatten-Windsor's first photocall shows that Meghan's engagement ring appears to have a new band, made up of pave diamonds.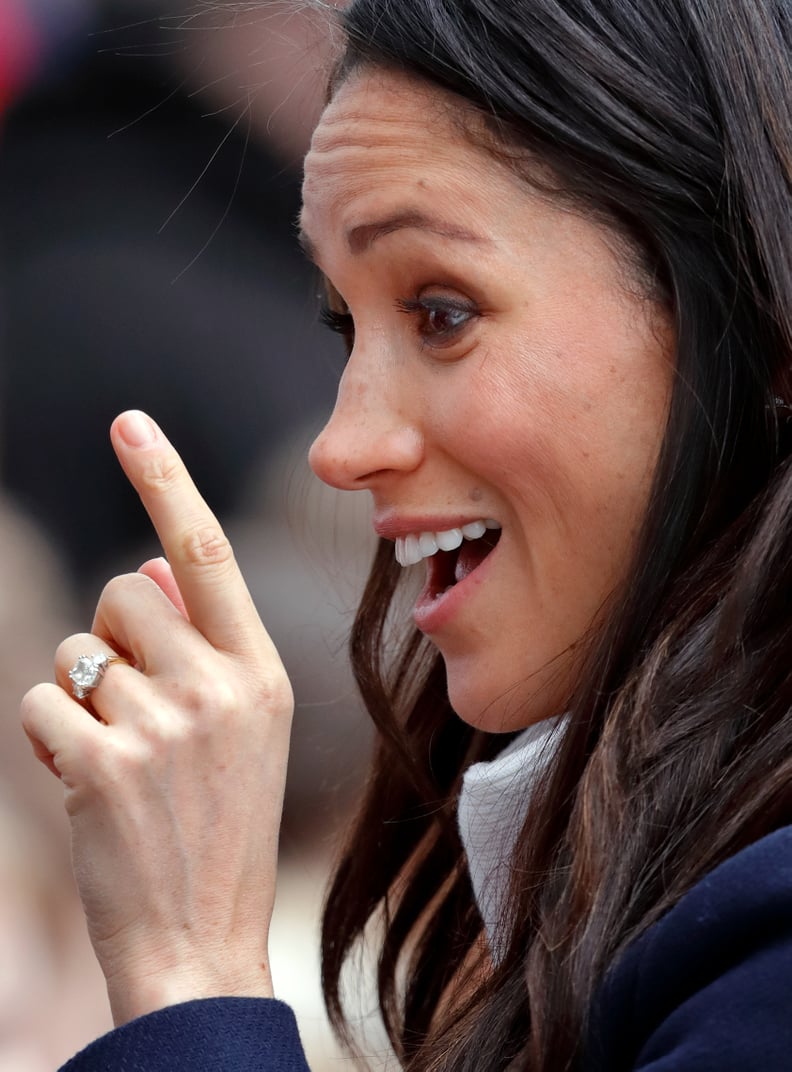 Meghan's Engagement Ring
Meghan's ring previously had a solid yellow-gold band.