It's no secret that Meghan Markle isn't exactly a conventional royal bride. Besides the fact that she's an American woman of color, the Suits actress has a Hollywood past and went through a divorce back in 2013. And it's starting to look like her nontraditional ways also extend to her style choices.
When Meghan officially announced her engagement to Prince Harry, she dressed to the nines for the photo opp, sporting a sophisticated green dress and white trench coat (oh, and her insanely gorgeous engagement ring, of course). There was one thing, however, that she wasn't wearing that day at Kensington Palace: pantyhose.
Hosiery is seemingly an unspoken royal protocol across the pond, as Queen Elizabeth has basically worn it since day one, and Kate Middleton is known to sport flesh-toned tights while making public appearances. But nylons apparently aren't quite Meghan's cup of tea, as the bride-to-be went pantyhose-less for arguably her biggest appearance yet. Bold move!
While you not-so-patiently await Meghan's next big style appearance, read on for a refresher on her flawless, hose-free engagement outfit, and see how much it differed from Duchess Kate's.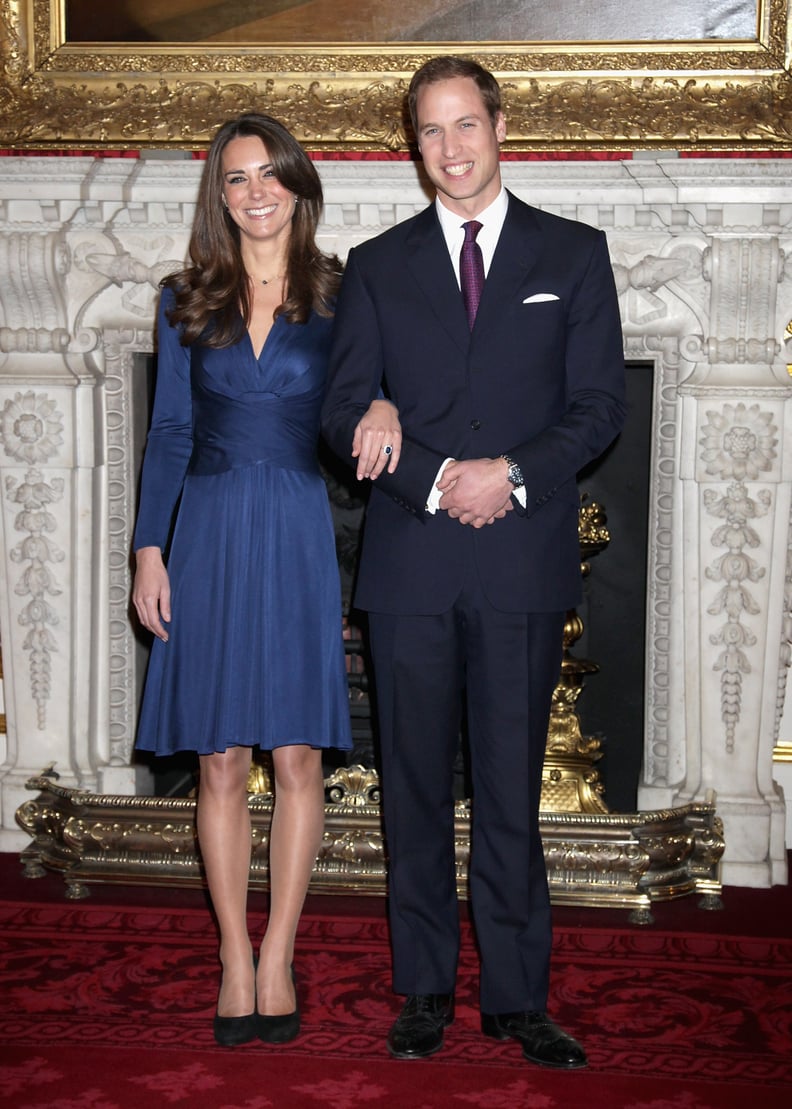 Kate Middleton Wore Sheer Stockings For Her Engagement Photos in 2010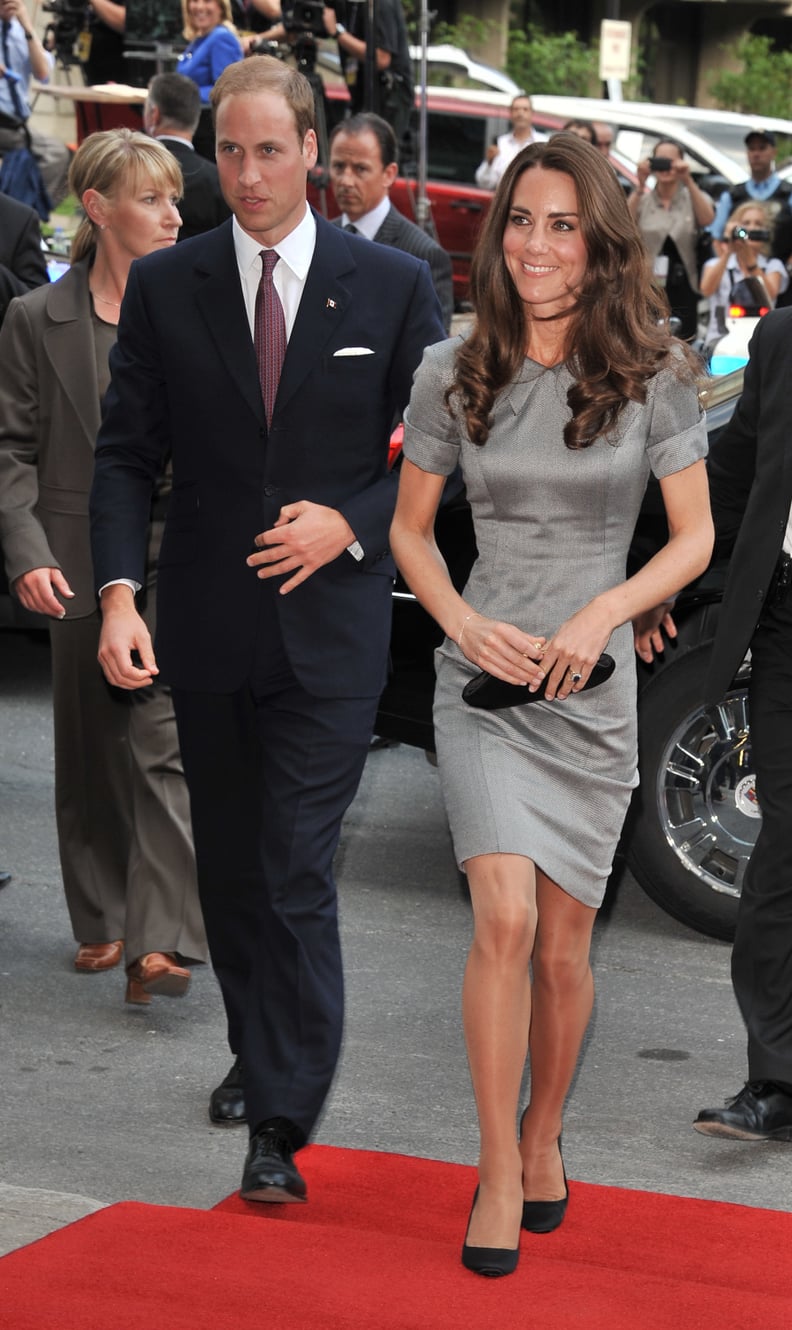 She Typically Wears Flesh-Colored Tights With Her Dresses
Kate wore a signature pair of stockings alongside Prince William at an event in 2011.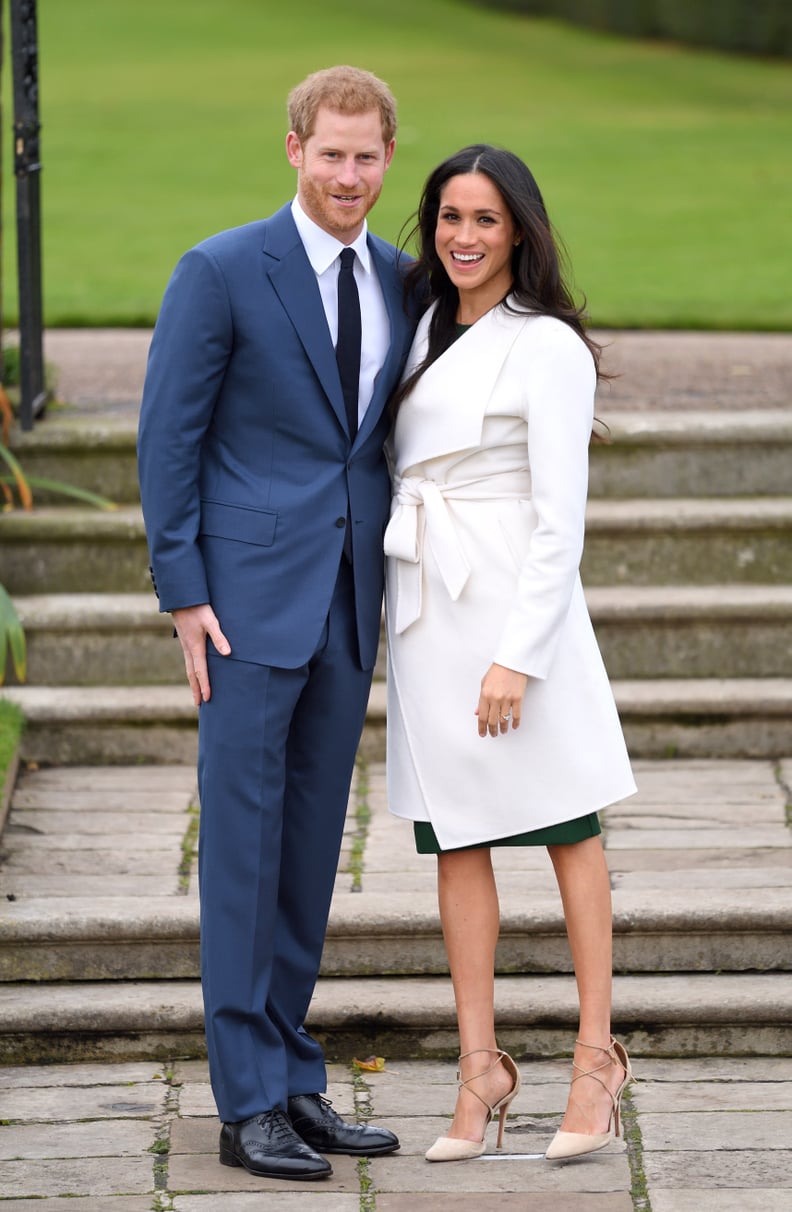 Meghan Ditched Tights For Her Engagement Photos With Prince Harry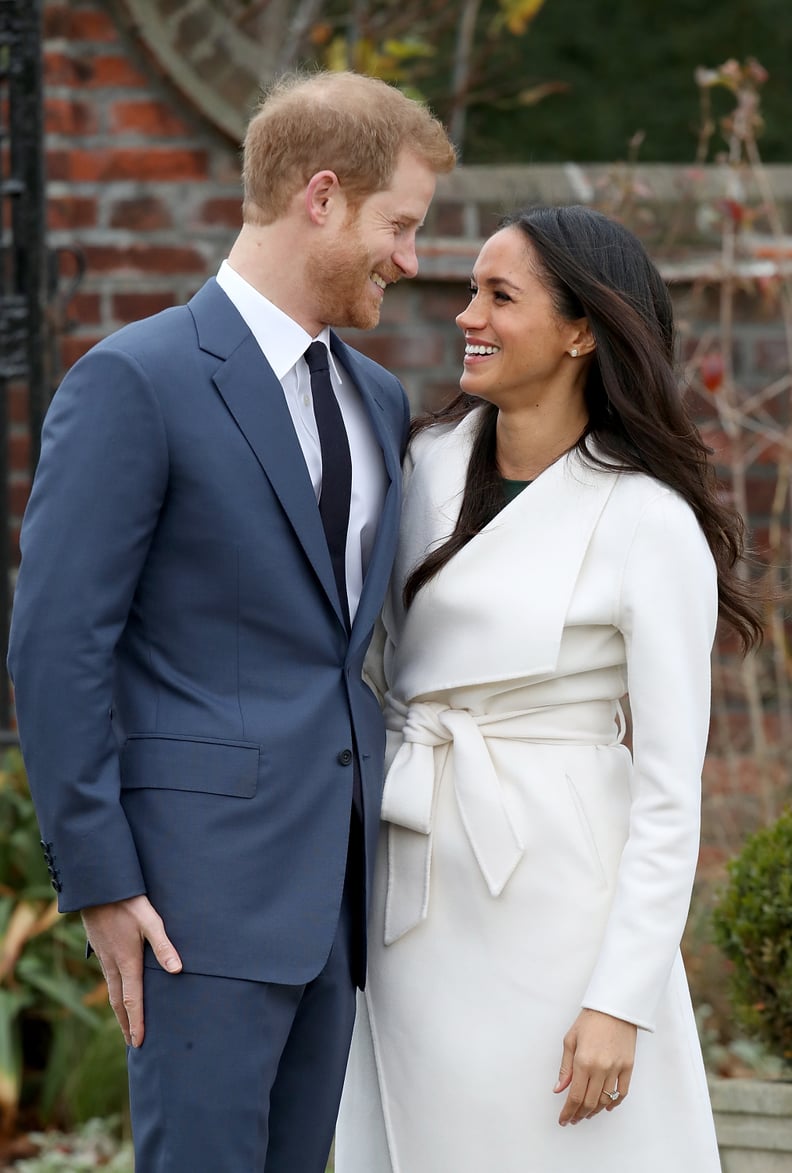 The Trench Coat Belted in the Front
The coat is already completely sold out online because, well, look at it!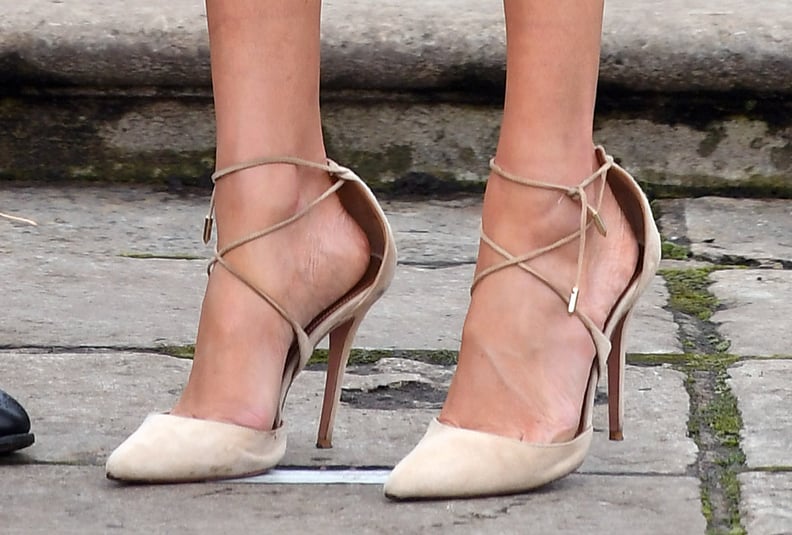 She Finished Her Engagement Look With a Pair of Aquazzura Lace-Up Pumps