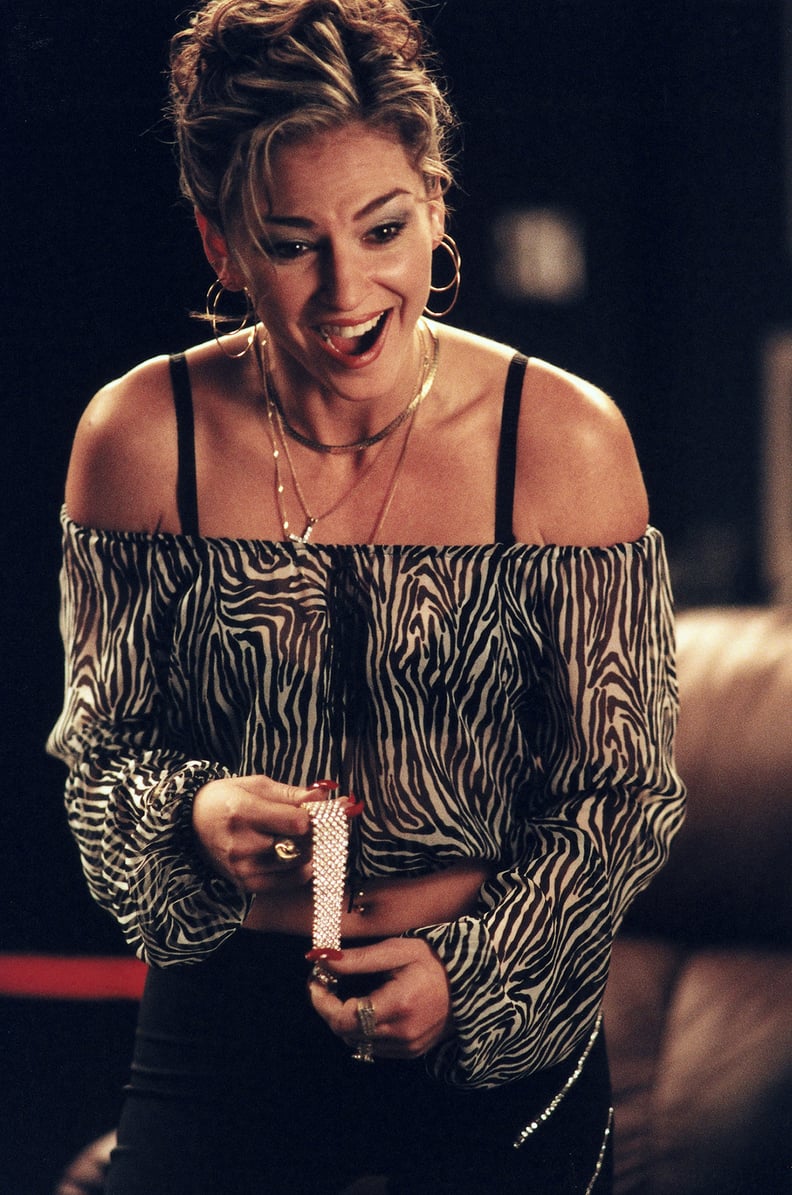 Courtesy of HBO
Courtesy of HBO
Through the birth of the male antihero, complex character development, and social commentary on American culture, The Sopranos forever altered the course of television. But when it comes to fashion, The Sopranos probably isn't the first series that comes to mind. With looks extending from Adriana's signature animal-print outfits and Carmela's pastel matching sets to Christopher's stacked gold chains, it's safe to say that the show is iconic — and so is its style.
Mob mentality and high fashion go hand-in-hand on The Sopranos. The characters are infatuated with designer labels and luxury goods: Adriana's love language is diamonds, Tony's go-to "I'm sorry" gift is Louis Vuitton, and we can't forget Carmela's iconic fur coat moment. Sure, some of the looks embody traditional Italian mobster stereotypes — think rhinestone-embellished french tips, silk button-downs, and velour tracksuits — deemed gaudy at the time of the show's release. Now, the New Jersey-suburban wardrobe, circa early 2000s, is popping up on Fashion Week runways and the streetwear scene. It seems The Sopranos predicted today's trends more than two decades ago.
Keep reading to see how the Sopranos cast is influencing current fashion. And don't forget to watch one of TV's greatest shows, available on HBO GO and HBO NOW.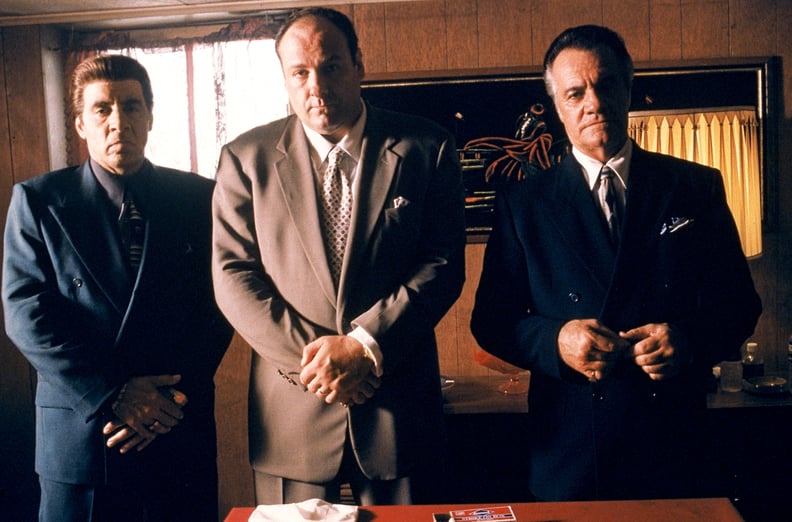 James Gandolfini as Tony Soprano
Tony's intricate personality translates into his wardrobe, which deviates depending on his mood. When he's feeling down, we see Tony in a white tank, boxers, and a robe. Witnessing the boss in this stripped-down, vulnerable state helps to humanize Tony, and allows us to feel sympathy for the sociopath. But when Tony goes about his day-to-day, we see him sporting a more traditional mobster look, complete with a bowling shirt, gold pinky ring, black slacks, and cigar in hand. To convey his head-of-the-family status, Tony sticks to his played-down wardrobe, and is never spotted wearing the more showy looks of his mob underlings.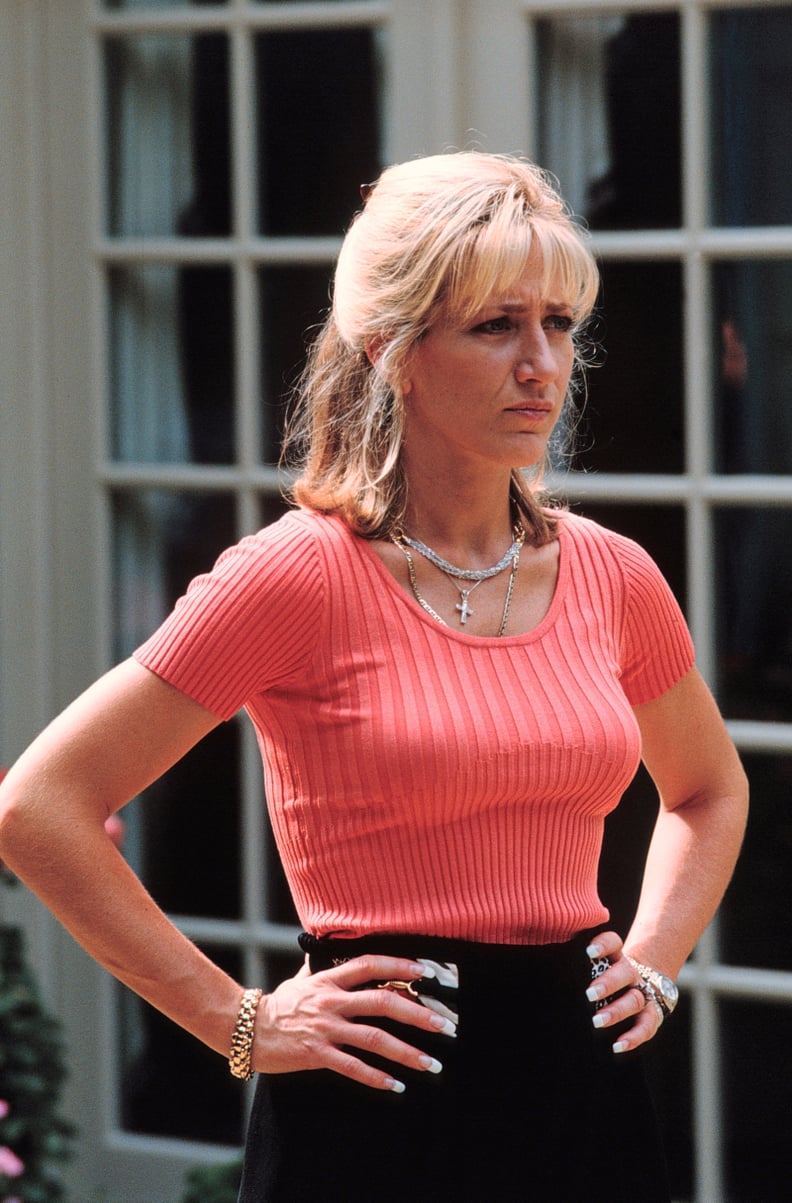 Edie Falco as Carmela Soprano
Carmela loves luxury goods and, thankfully, being the boss's wife comes with some perks. While she has to put up with Tony's philandering ways, he always apologizes with expensive rings, fur coats, and cash. Her outfits are modest, dressing in monochrome pastel suits, and she shows off her expensive jewelry. Overall, Carmela's style is relatable. Although she carries designer bags, she pairs them with chunky french tips and '80s-esque hair. When running errands, Carmela opts for a more casual look to the tune of track suits and chunky dad sneakers, but never forgets to do her hair and makeup. Today, Carmela's flashy fashion is coming back in style. In 2018, Kim Kardashian walked the Met Gala red carpet sporting a long french manicure pulled from Carmela's look. On top of that, we're seeing a resurgence of pastel in both the fashion and beauty spaces.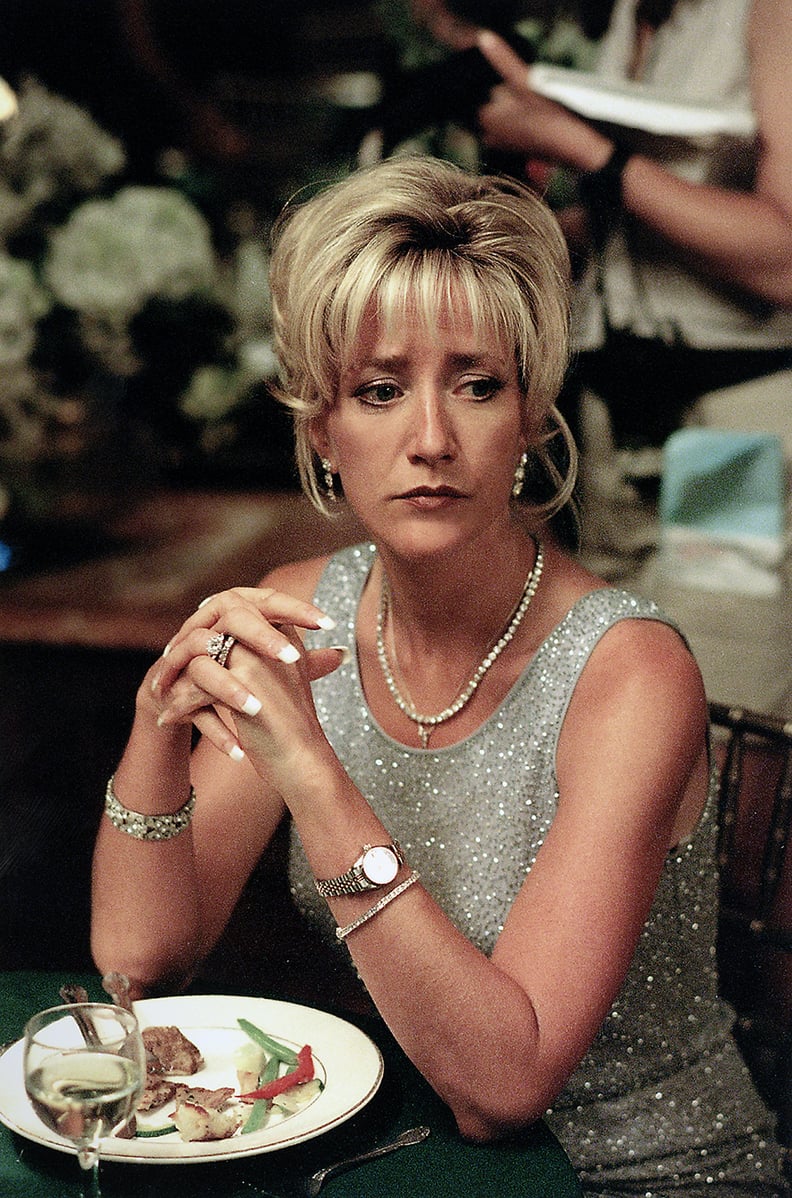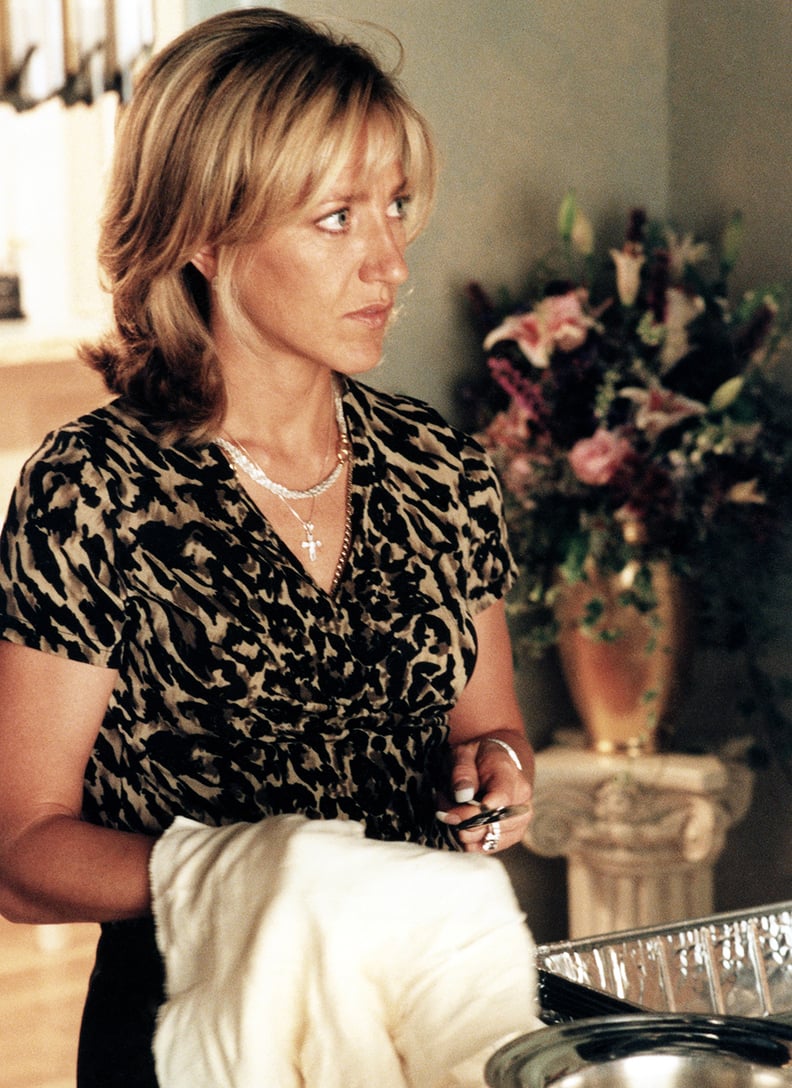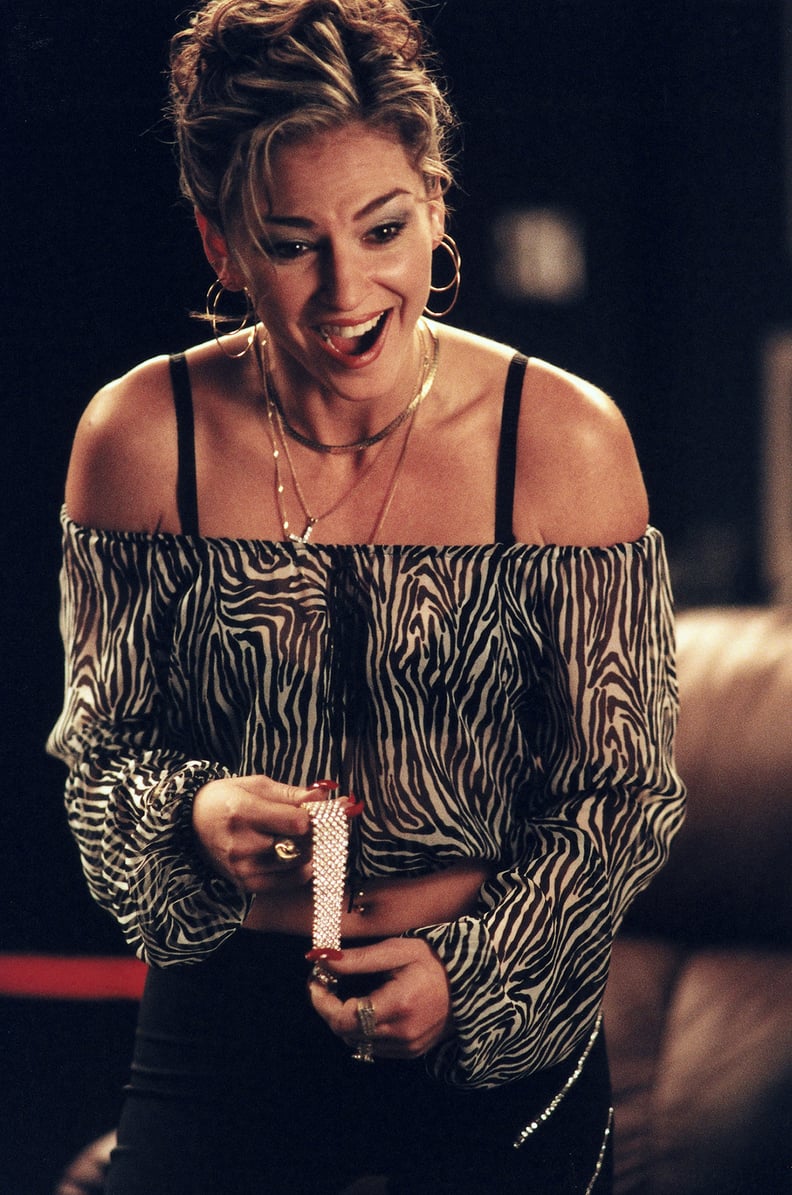 Drea de Matteo as Adriana La Cerva
Adriana always plays up her outfits to the max, embracing the femme fatale look. She favors tighter fits, bold animal prints, and brand names (thanks to Christopher), complete with long red nails and a full face of glam — regardless of where she's headed. Who can forget her iconic tennis look, not to mention the lime green shirt and white pants combo Adriana wears when picking up Christopher from the hospital? But if there's one trend she loves, it's animal print. From blouses to dresses and even robes, animal print dominates Adriana's wardrobe. This year, the print has come out of the wild and back into our closets. Through Winter, Spring, and even Summer, animal print works year-round.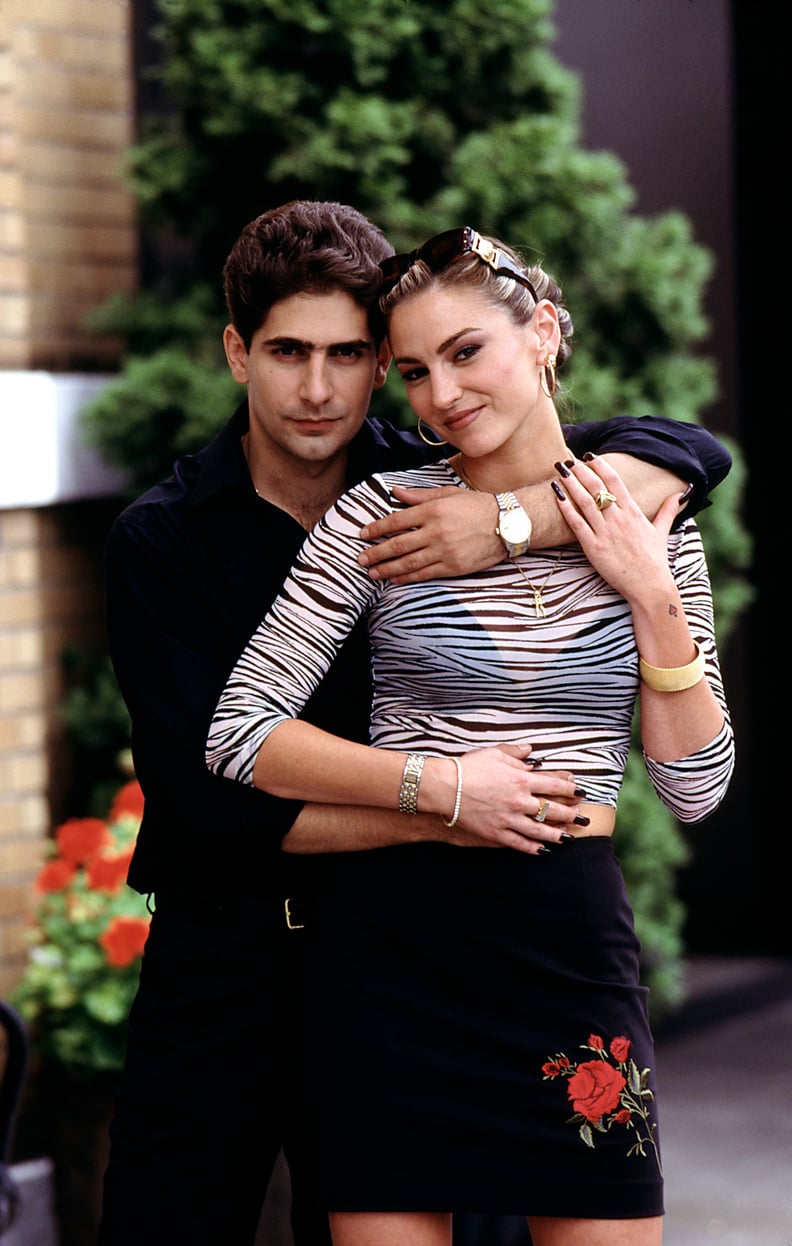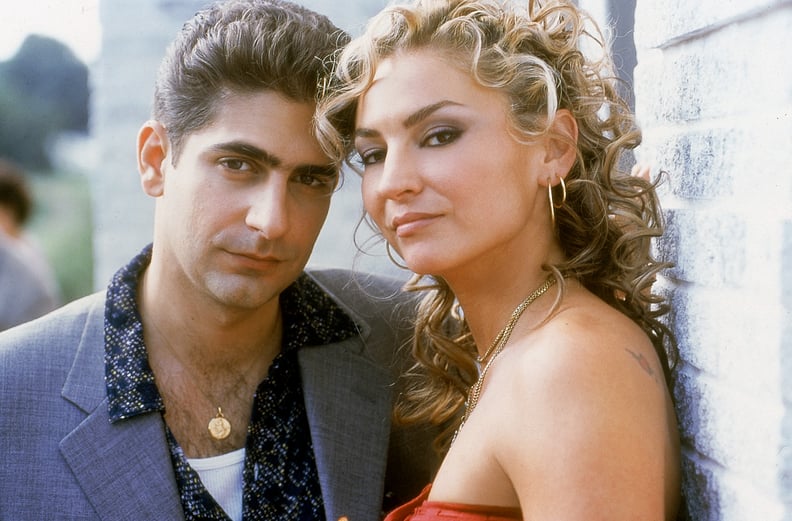 Michael Imperioli as Christopher Moltisanti
If The Sopranos were to be recreated today (HBO, please don't), Christopher would be a hypebeast. Think about it: his casual look consists of track suits and bucket hats topped off with his go-to gold pendant necklace, while his formal wear ranges from silk button-downs to monochrome suits. Just last month, Jake Gyllenhaal took a page out of Christopher's lookbook when he stepped out on the red carpet wearing a gold chain over a navy suit. To top it off, Michael Imperioli even modeled in the street wear-favorite brand, Kith's 2017 capsule collection. If that doesn't prove Christopher's hypebeast status, nothing will.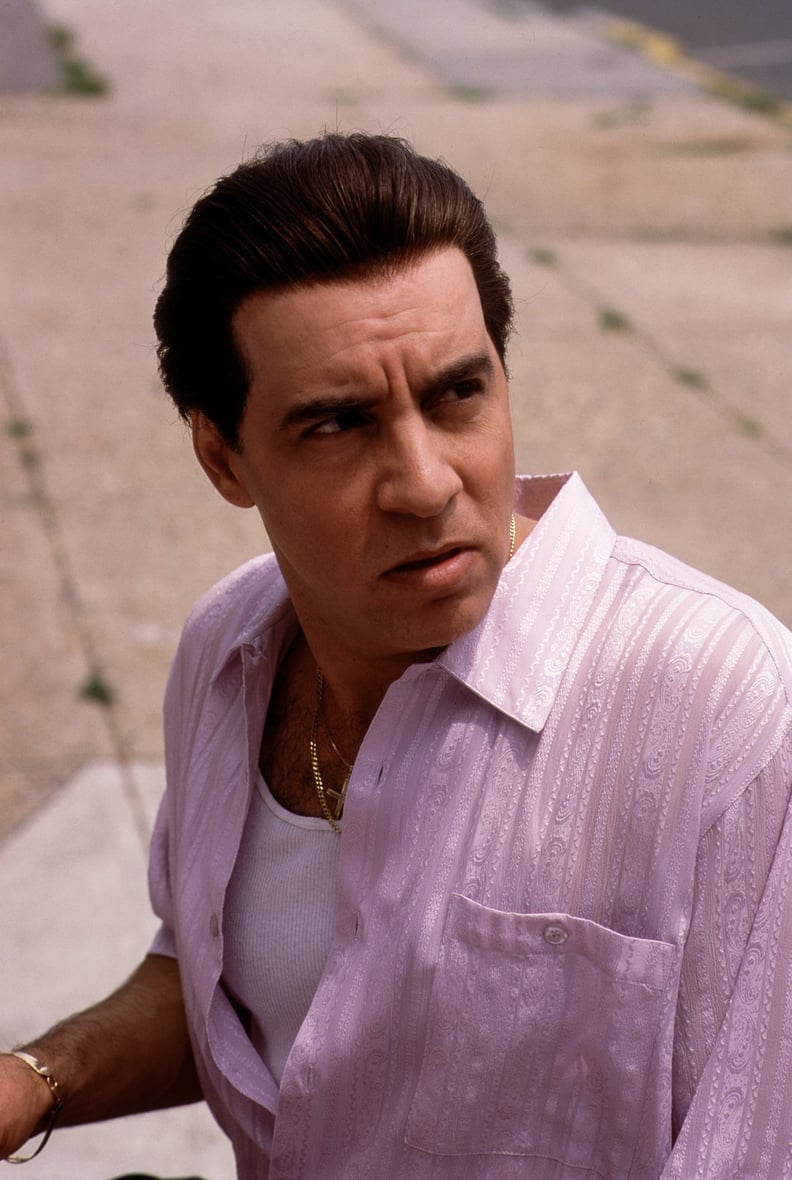 Steven Van Zandt as Silvio Dante
In a climate where Gucci and Louis Vuitton are coveted and vibrant and garish fashion is celebrated, Silvio's style is more relevant than ever. Perhaps the most stylish member of the crew, Silvio always looks put-together with his suits and hair slicked back. He loves gilded prints, daring textures, and stacks of jewelry. Headed to his kid's soccer game? A white tank and pinky ring will do. Or, if he's working the night shift at Bada Bing, Silvio goes for a statement patterned shirt, unbuttoned to reveal his collection of gold necklaces and a bit of chest hair. He wears what he wants, when he wants, like a true trendsetter.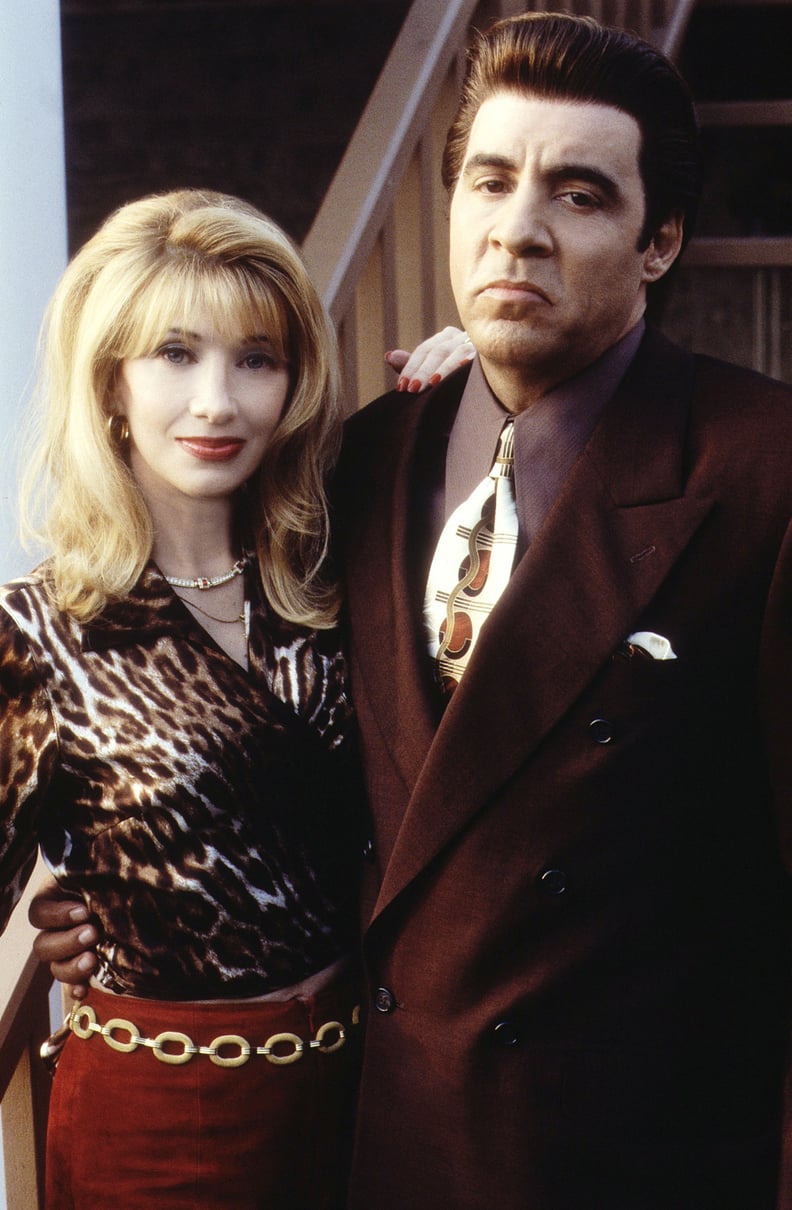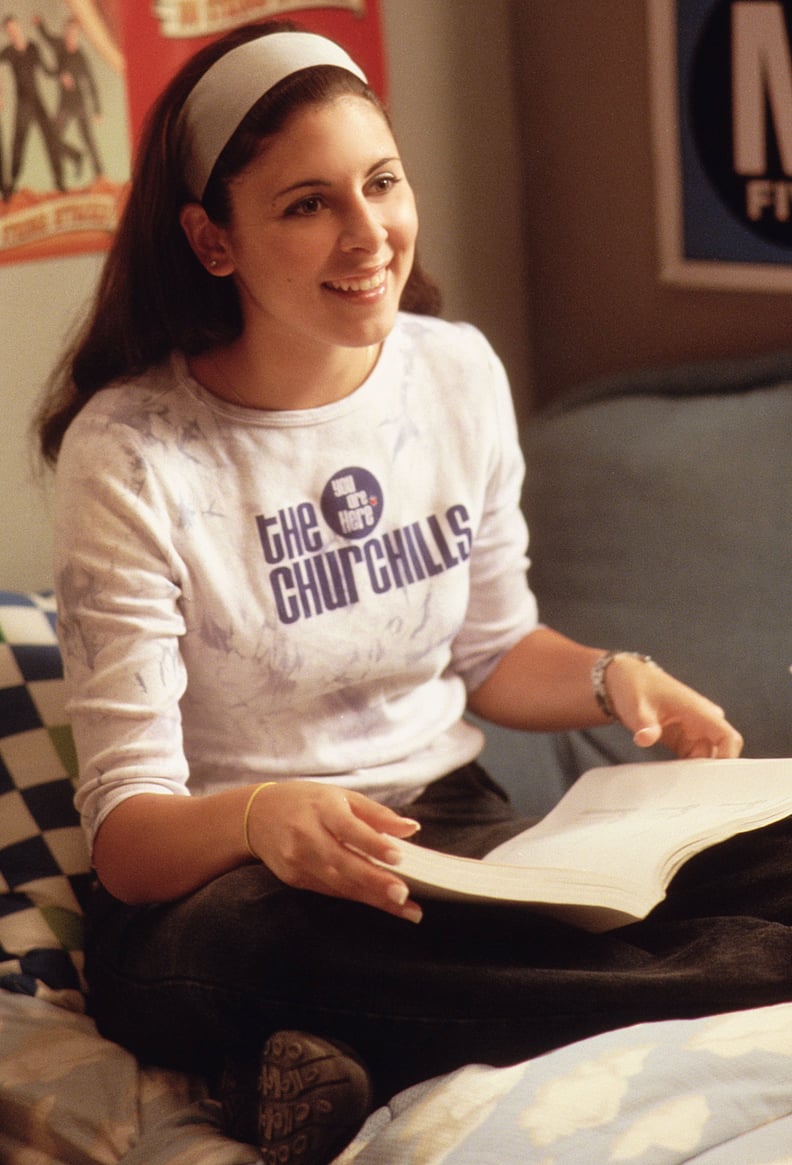 Jamie-Lynn Sigler as Meadow Soprano
Meadow is the well-educated, patient, politically correct older daughter of the Soprano family. In the earlier seasons, she wants to attend school in California to escape the New Jersey-based life her family has planned. Essentially, she embodies everything that Tony is not, and reflects that through her youthful wardrobe. With a head of hair filled with butterfly clips, layered shirts, and a messenger bag full of books, Meadow rarely deviates from her "good girl" look. Now, Meadow's go-to hair accessories — clips, headbands, and scarves — are reappearing on influencers and style icons like Bella Hadid, Rihanna, and Yara Shahidi.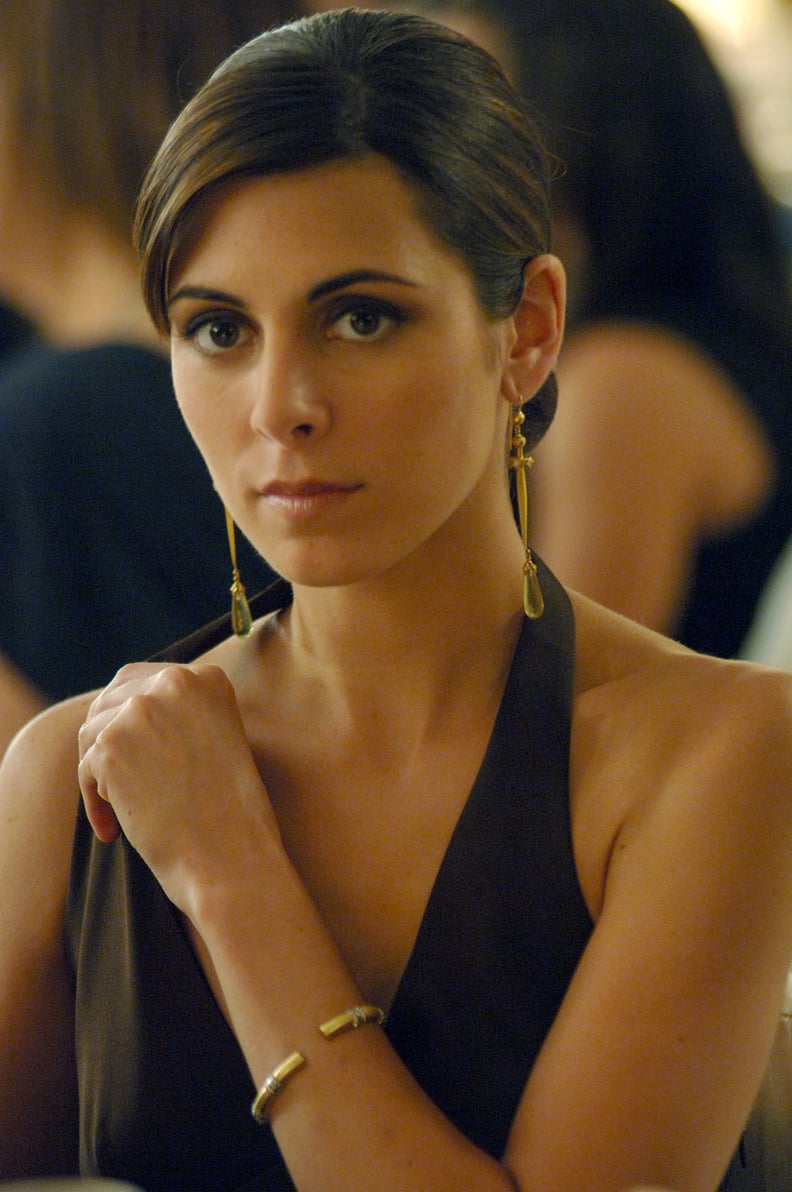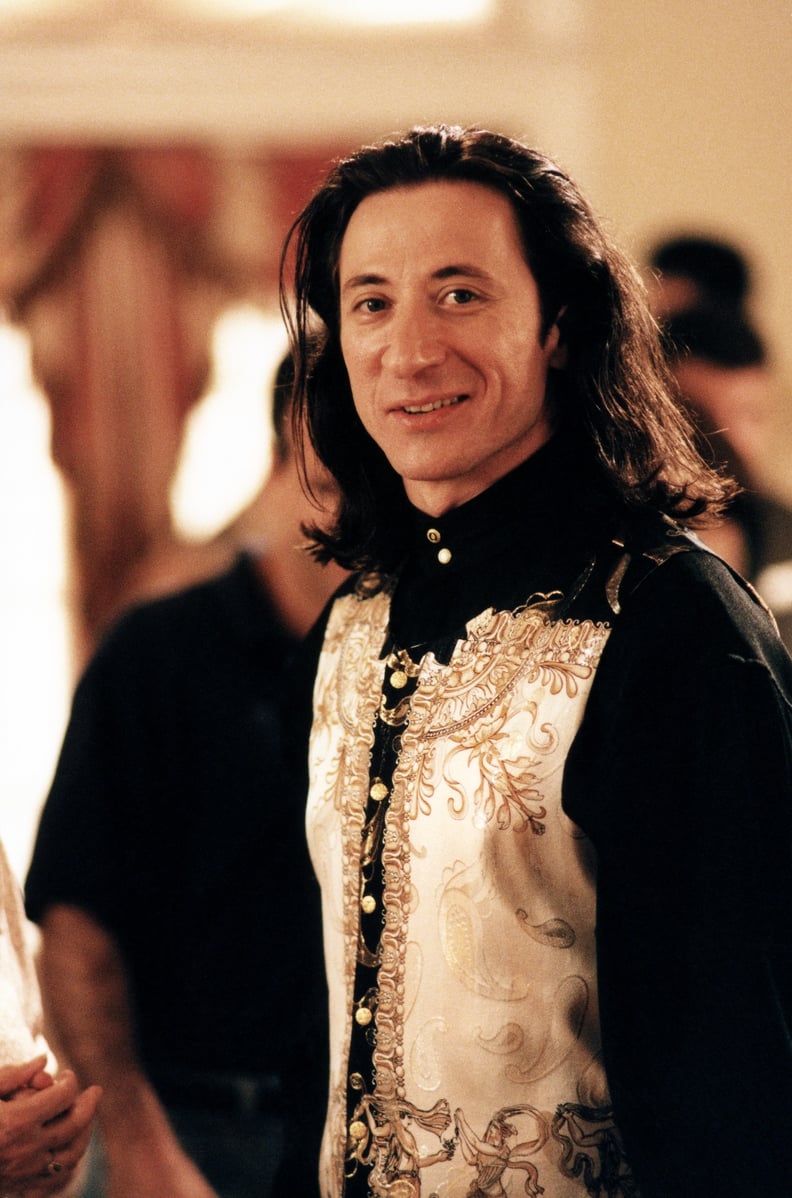 Federico Castelluccio as Furio Giunta
As an Italian immigrant, Furio's personal style differs from his New Jersey-born family. While his mob counterparts favor a more mainstream, American wardrobe — bowling shirts, neutral color palettes, gold jewelry galore — Furio opts for Versace silk blouses and flowy Fabio-esque hair, influenced by his Italian roots. His distinct, Euro-flair look, paired with his thick accent, makes Furio stand out among the group, and later, catch the eyes of the boss's wife. Now we're seeing a resurgence of luxury Italian brands come to the limelight. While on vacation in Italy, Kylie Jenner wore Versace head-to-toe and Taylor Swift stepped onto the Teen Choice Awards blue carpet in a three-piece Versace suit.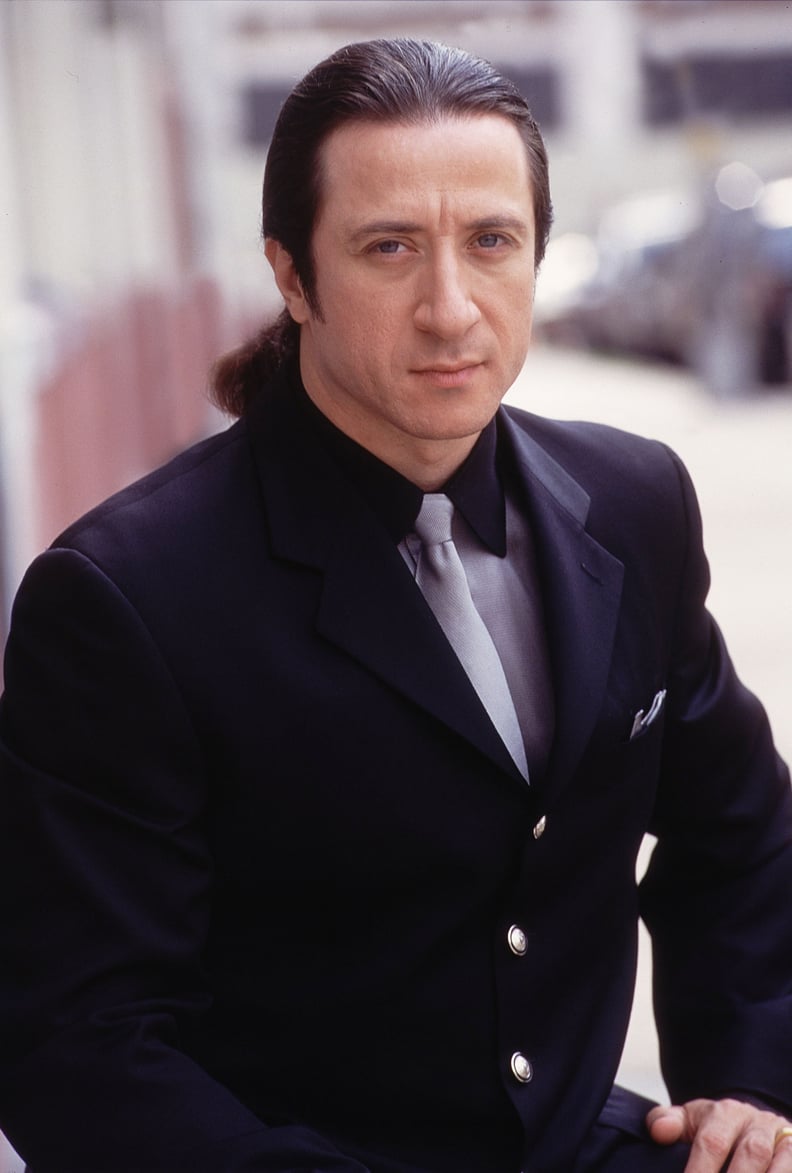 Lorraine Bracco as Dr. Melfi
Although she's a fellow Italian, Dr. Jennifer Melfi is merely an observer and holds nothing in common with Tony and his world. Unlike other women depicted in The Sopranos, Melfi is reserved, never gives in to Tony's advances, and doesn't take opportunities to get "even." Her commitment to her practice is reflected in her lackluster wardrobe — filled with monochromatic sets — in contrast to Adriana and Carmela's ostentatious outfits. Today, the uniform dress code is back, but in a more casual fashion, found to be paired with sandals instead of strappy heels.