We've been obsessed with opal for a while now, but if you spend a lot of your time looking back on the days of Lisa Frank binders and The Little Mermaid on VHS, the Welo opal will fill your fashion-loving heart with glee. Perfect for aspiring mermaids and '90s girls, this particular opal was discovered in the late 2000s near the town of Wegeltena in the Wollo Province of Ethiopia; the lighter background and vivid play of color differs from other Ethiopian opals and is commonly referred to as "Welo" or "Wollo."
The Welo opal's fun, striking patterns and hues range from neon oranges, yellows, and greens to turquoise and indigos, which aren't typically found in Australian opals — it would have made a perfect engagement ring stone for Ariel, don't you think? If you're ready to punch up your jewelry box and stun all your friends, shop the prettiest Welo opal pieces we could find.
01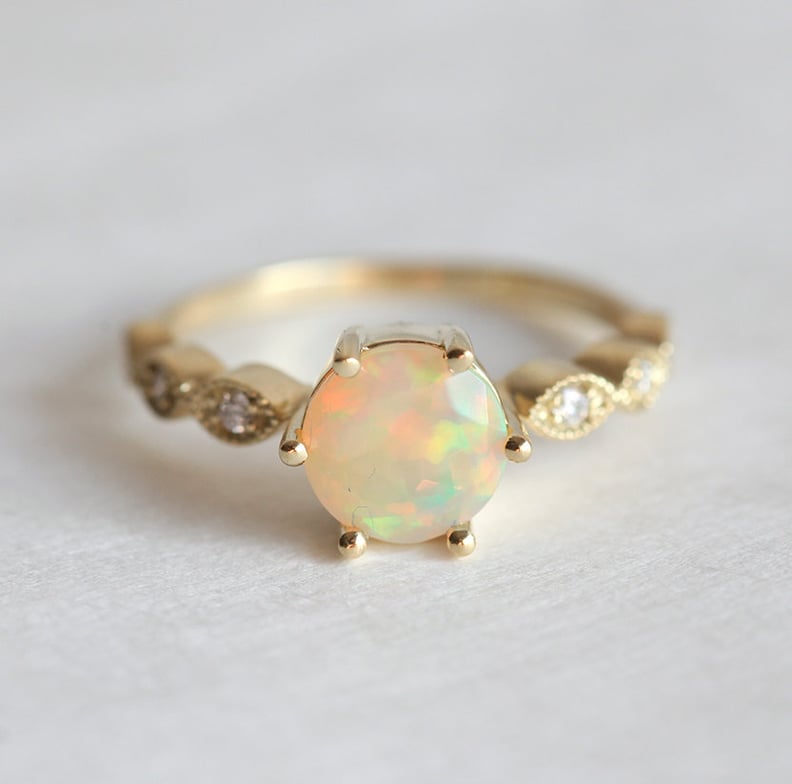 Capuccine Opal Engagement Ring
02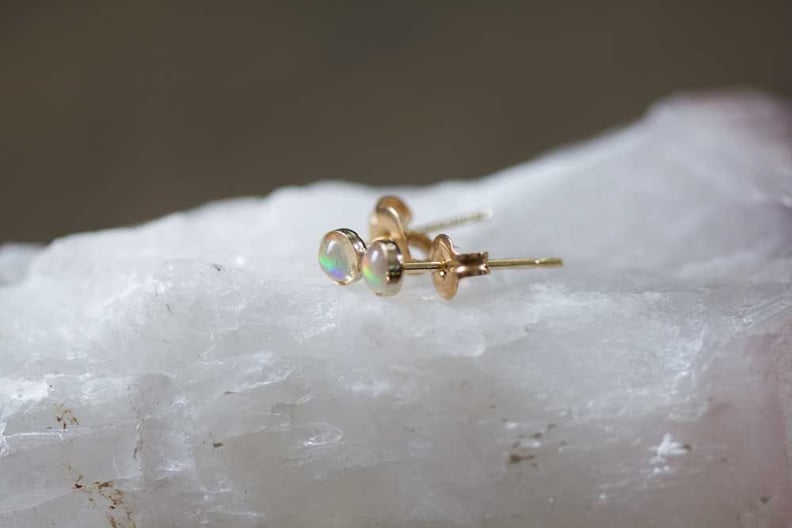 Moon Lab Jewelry Tiny Welo Opal Stud Earrings
These teensy opal studs ($38 and up) would make a chic and affordable bridesmaid gift.
03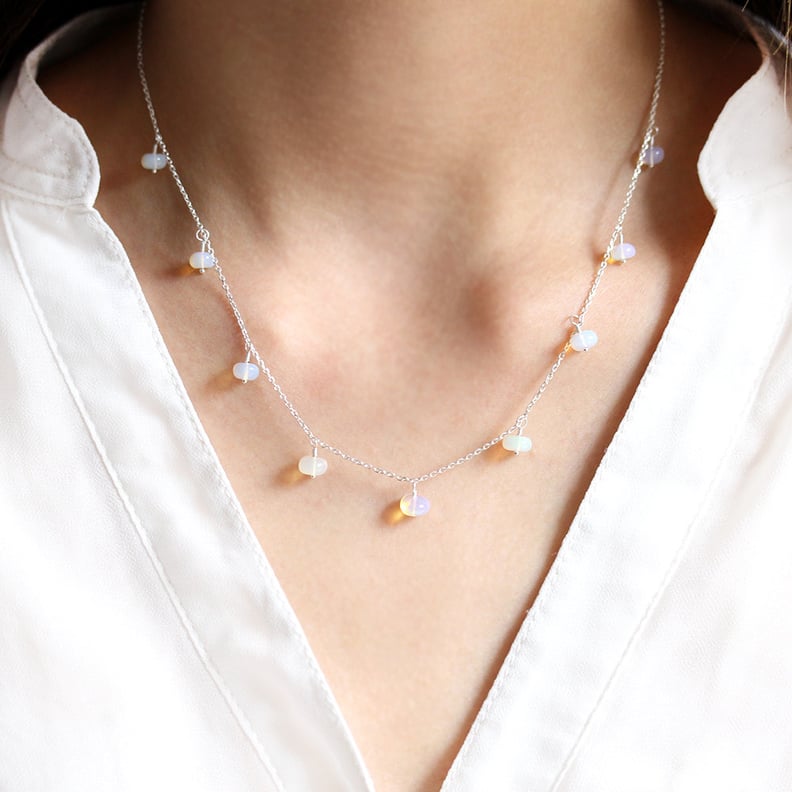 Pearl Berry Jewels Floating Opal Necklace
04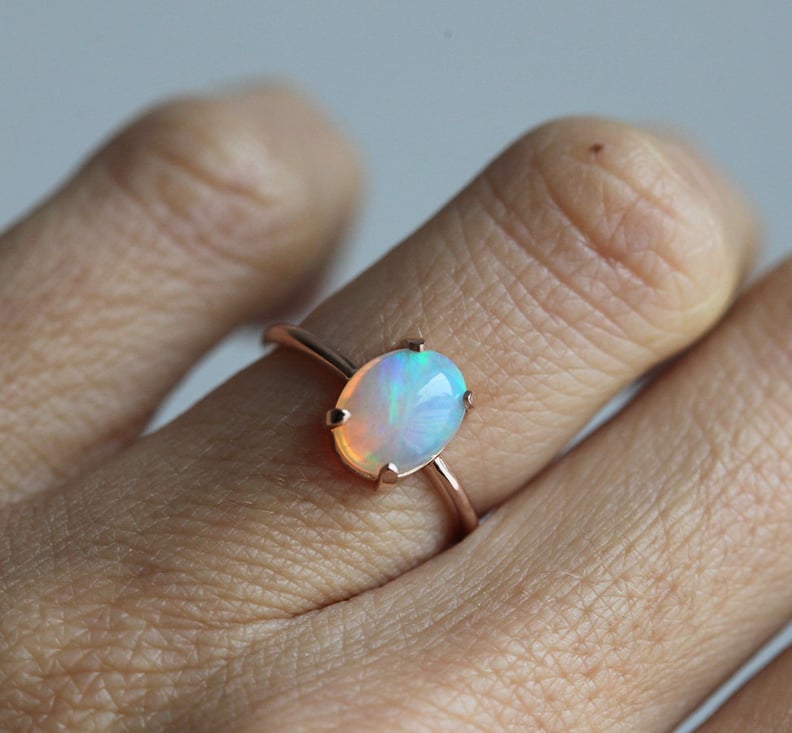 Minimal VS Rose Gold Welo Opal Ring
A simple yet stunning rose gold ring ($460 and up) that will elevate even the most casual t-shirt-and-jeans look.
05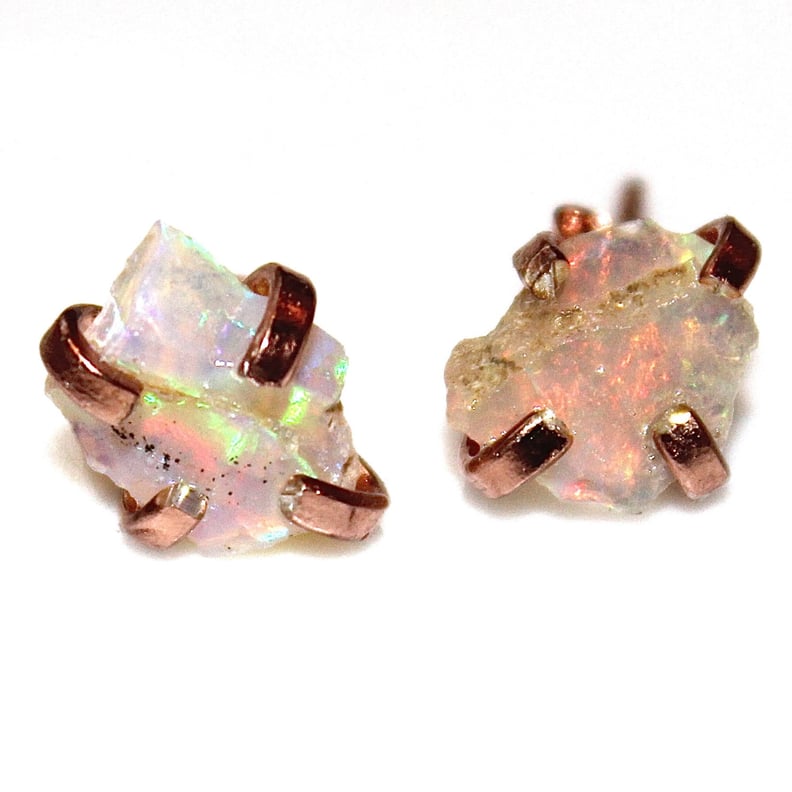 Fizz Candy Raw Opal Stud Earrings
06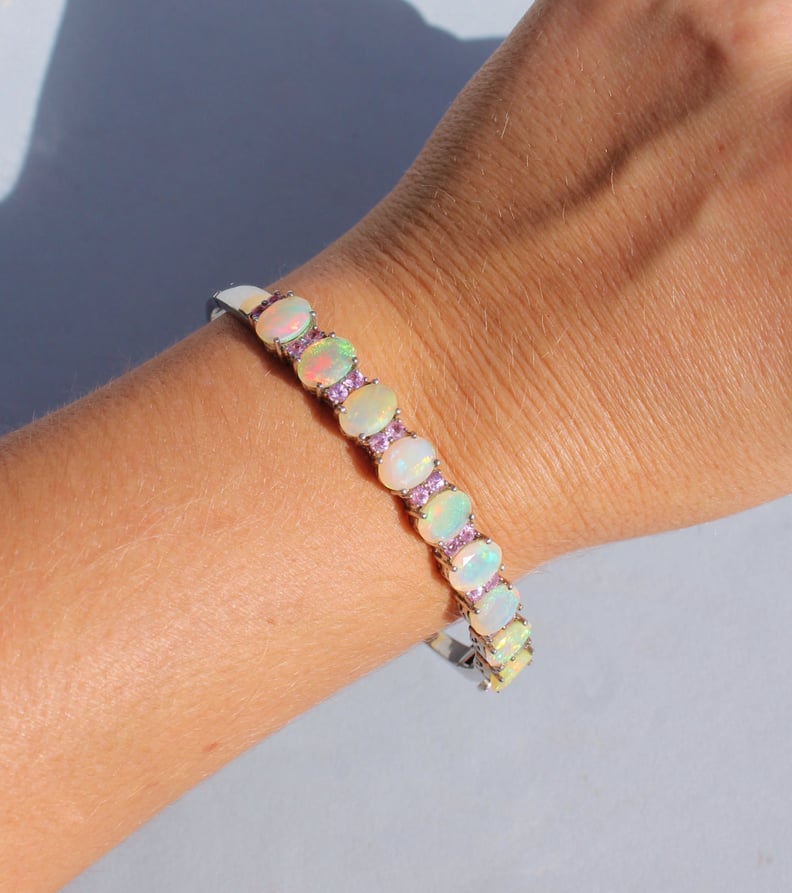 Hanging by a Thread Silver Bangle
07
Minimal VS Diamond and Opal Ring
08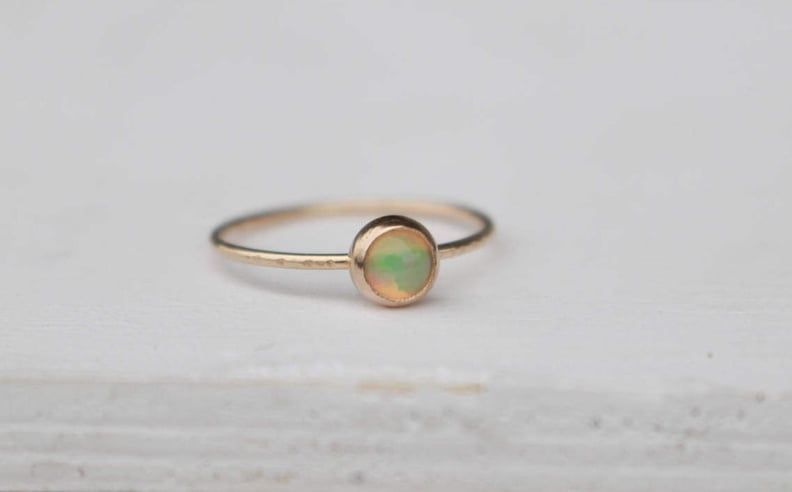 Ana Kroll Jewerly Stackable Welo Opal Ring
09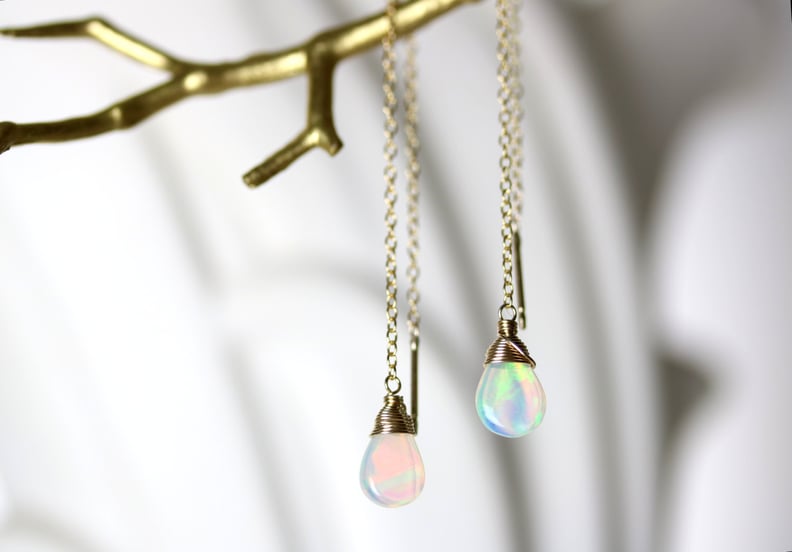 Adorno Welo Opal Threader Earrings
10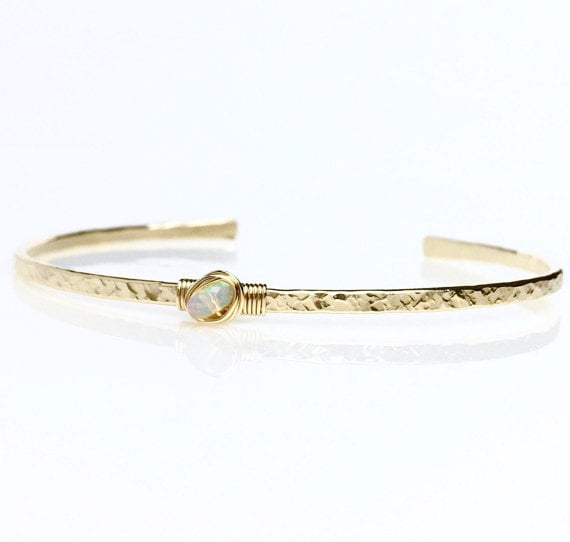 Niccoletti Genuine Welo Opal Cuff Bracelet
A skinny cuff ($69) that's perfect for adding to your arm party (even better if your birthday falls in October!).
11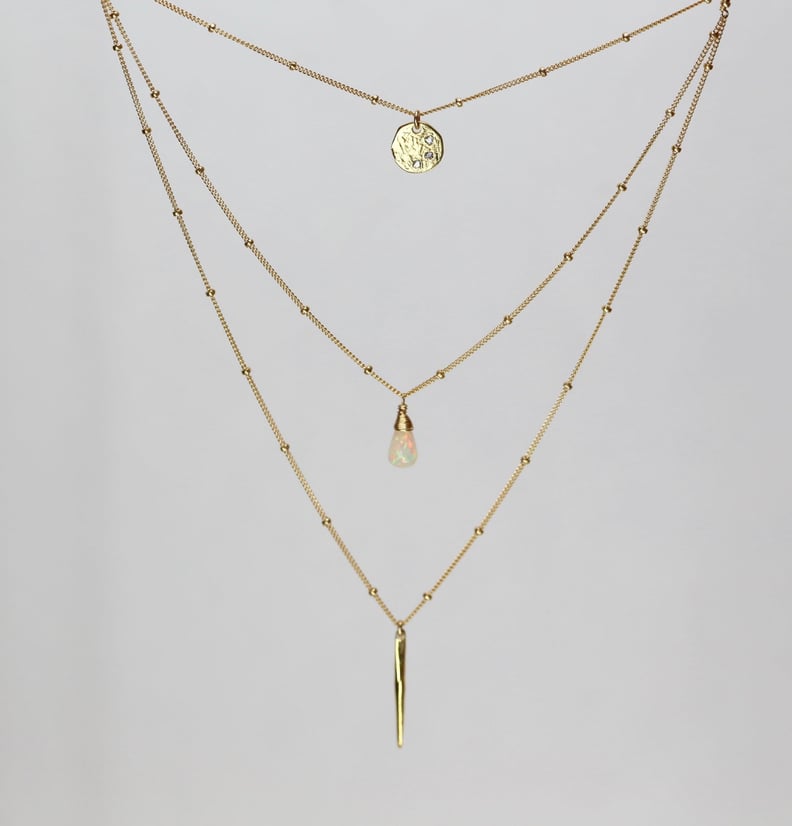 Nadean Designs Triple Drop Necklace
Wear this layered necklace ($138) with a low-cut dress for a subtly sexy flash of color.
12
lsueszabo Faceted Opal Ring
This giant Welo opal ($2,200) sits on a yellow gold band and is sure to look fantastic from every angle.