As POPSUGAR editors, we independently select and write about stuff we love and think you'll like too. If you buy a product we have recommended, we may receive affiliate commission, which in turn supports our work.
There's something so invigorating about shopping in your 20s. Post grad, you're just starting to solidify your fashion legs. You're experimenting with different trends, styles, silhouettes, and hues. But, all the while, you're likely shopping on a decidedly lower budget than the decades that will follow — which is precisely why we curated a guide for where to shop in your 20s, all with budget, style, and accessibility in mind.
While you surely have plenty of Bergdorf Goodman and Net-a-Porter links bookmarked on your wish list, there are plenty of affordable stores to shop in your 20s. Consider the list ahead to be the ultimate roundup for where to shop in your 20s. These brands are budget conscious, they mix classic essentials with of-the-moment-trends, and they are mostly geared toward a younger generation looking for a fresh and modern take on aesthetics that trickle down from the runway. While there are some stores on the list from which you might already stock your closet now, there are plenty of others that have newly entered onto the scene, making it a goal to capture shoppers just like you, who are at the precipice of their style journey.
Whether you're looking for a trendy dress to wear for the season ahead, a luxe cashmere sweater that will attract compliments without breaking the bank, or a pair of jeans that will stand the test of time (and even look great once they're worn in), these are the stores you need to have on your radar — from Dôen to Zara and more.
Check out the 10 best places to shop in your 20s ahead.
— Additional reporting by Kyley Warren
01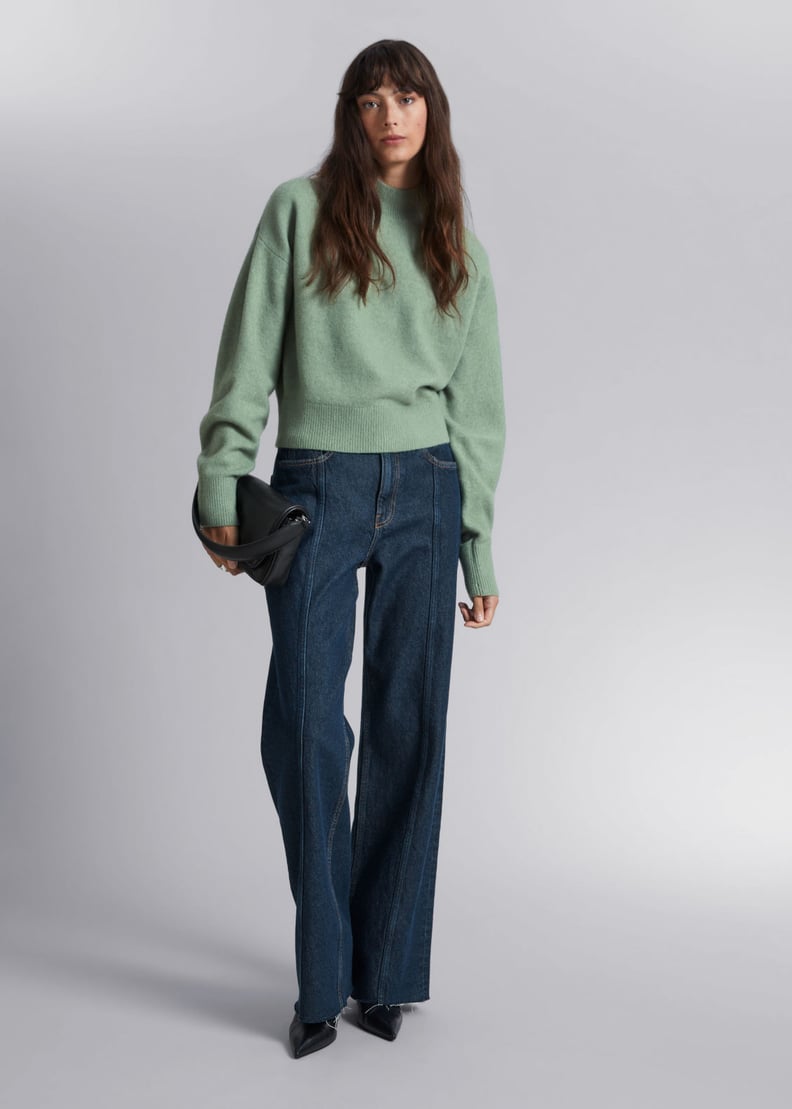 & Other Stories
& Other Stories Mock Neck Sweater ($69)
FYI: & Other Stories is the perfect brand for those who generally stick to a classic wardrobe, but love to mix in of-the-moment trends from season to season, within reason. The affordable fashion brand will always have a great lineup of blouses and denim; silk skirts and knit sweaters alike; but will mix in the occasional pop of color, bold silhouette, or throwback look that has been heavily featured on the season's runways.
02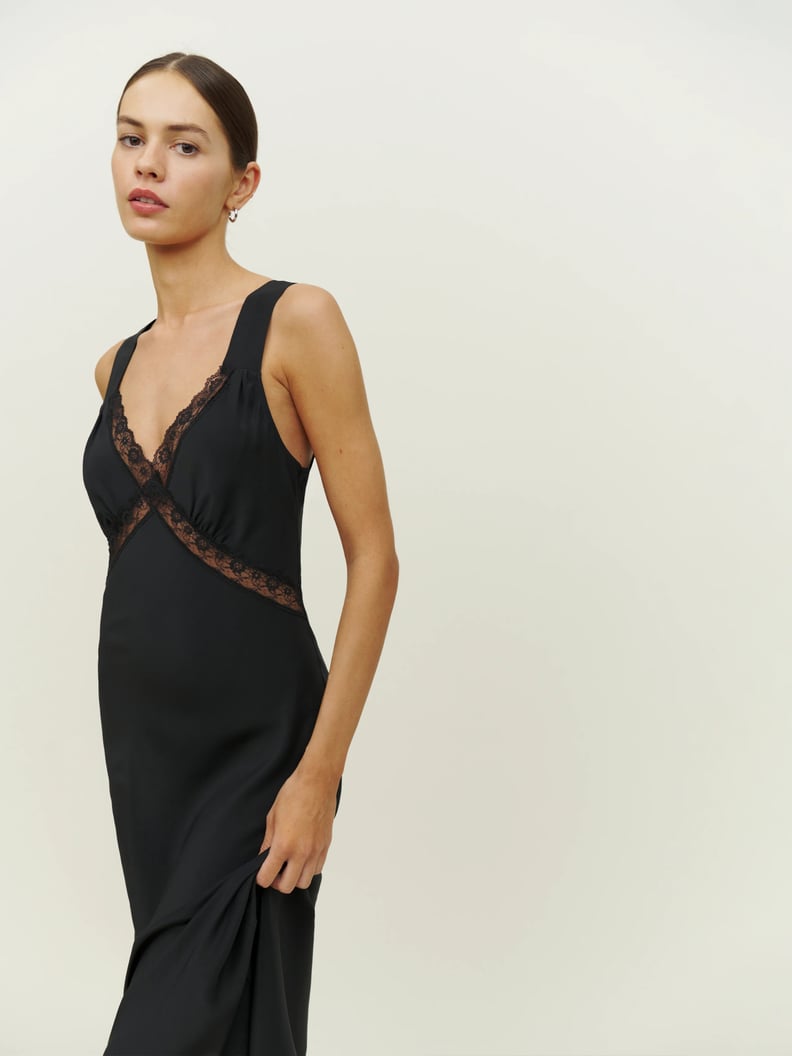 Reformation
Reformation Provence Silk Dress ($278)
The '90s and early aughts are back, and no brand masters that retro style quite like Reformation. With a contemporary price point, the label has targeted the 20-something generation that is so well-versed in the resurgence of everything from slip dresses to baby tees, mom jeans, and more.
03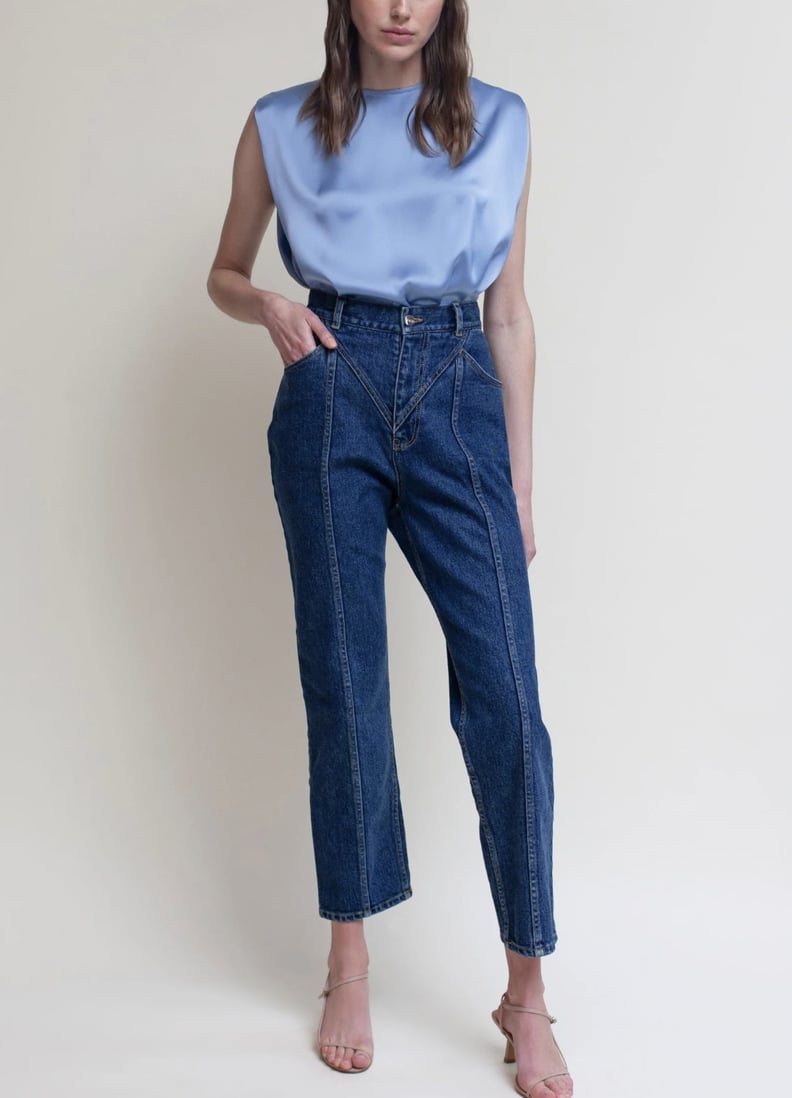 Roari
Roari Brook Tank ($120, originally $200)
If you're looking for elevated mix-and-match pieces that can be worn before and after sundown, RŌARI should be your new go-to. Having recently launched in 2023, think of the contemporary-priced brand as your best kept secret — that is, until everyone in the room asks you what you're wearing. Founded by two best friends with a forever love of fashion, RŌARI's drops even feature items named after the design duo's own crew. That should give you an idea as to how much personality is infused into every look. We personally love styles like this classy tank top.
04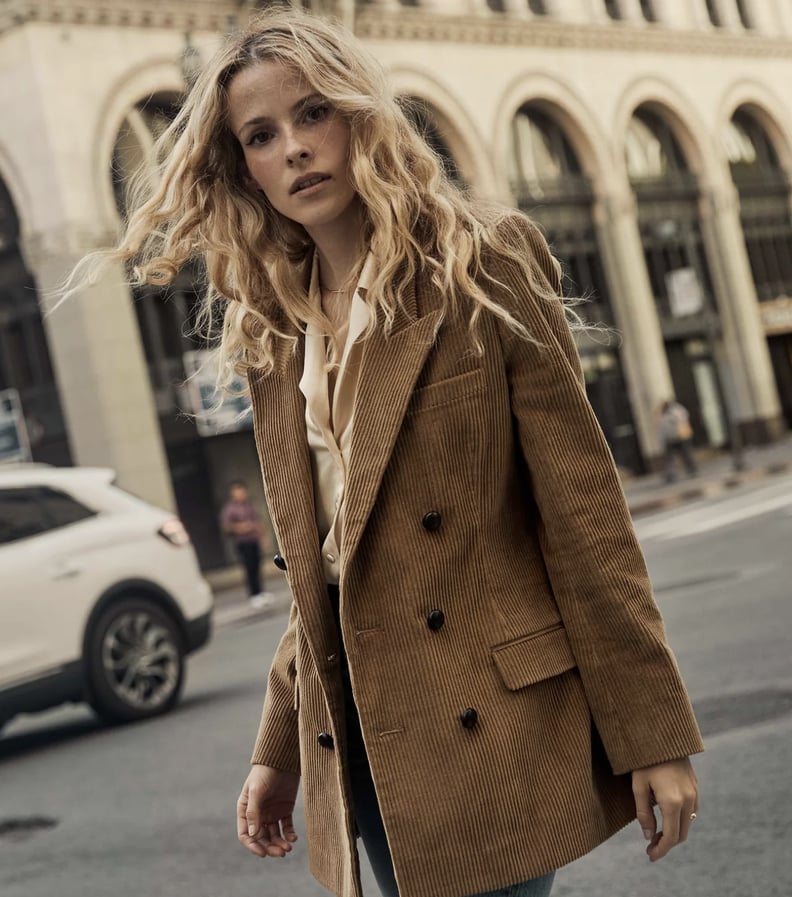 DÔEN
DÔEN Duccio Jacket ($448)
This ethereal brand (a particular favorite of Taylor Swift's) brings with it a romanticism that few other labels carry. With babydoll dresses, bohemian lace-inset blouses, eyelet details, and sweaters that look as though they were all knit by hand, the brand taps into the light and airy sentimentality of your 20s, with prices that fit the budget of those looking to build their wardrobes in style. That said, the ultra-feminine must-haves from the brand will take you through decades to come without feeling too juvenile, as evidenced by this Dôen Duccio Jacket.
05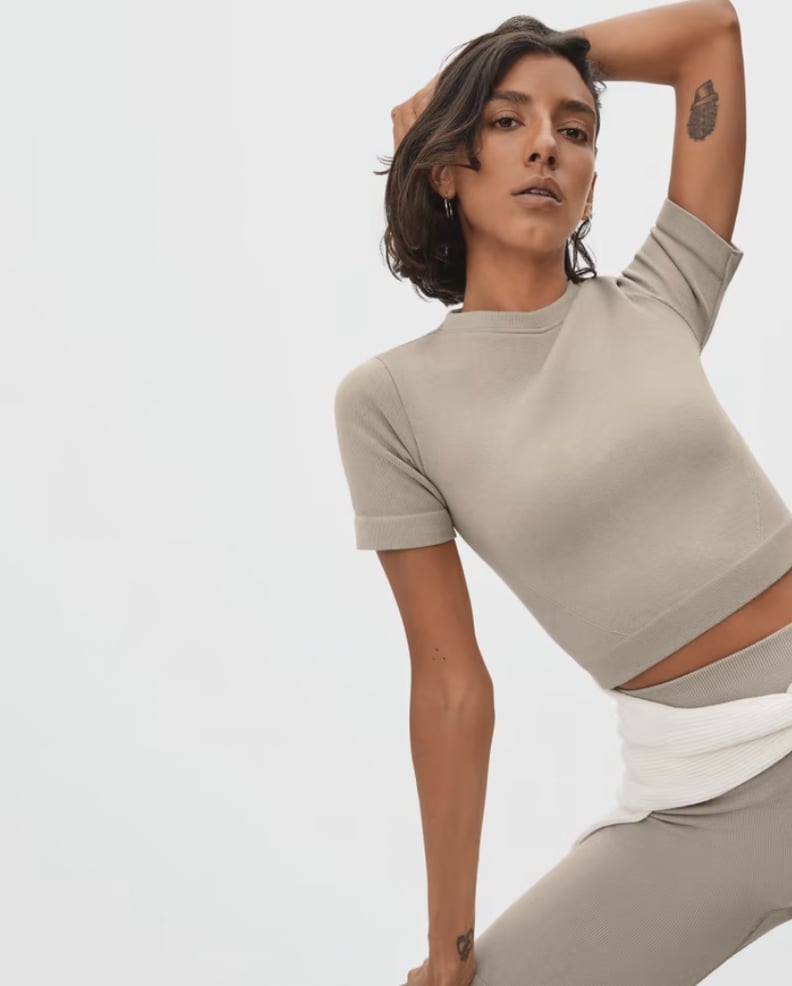 Everlane
Everlane The Seamless Tee ($40)
If you're looking for a great place to shop for elevated basics, Everlane is it. For the best seamless tees, chinos, sweatsuits, and even dresses, Everlane offers streamlined luxury at affordable prices. After all, where else can you snag the perfect white tee for $30 and a go-to cashmere sweater in a rainbow of hues for $150?
06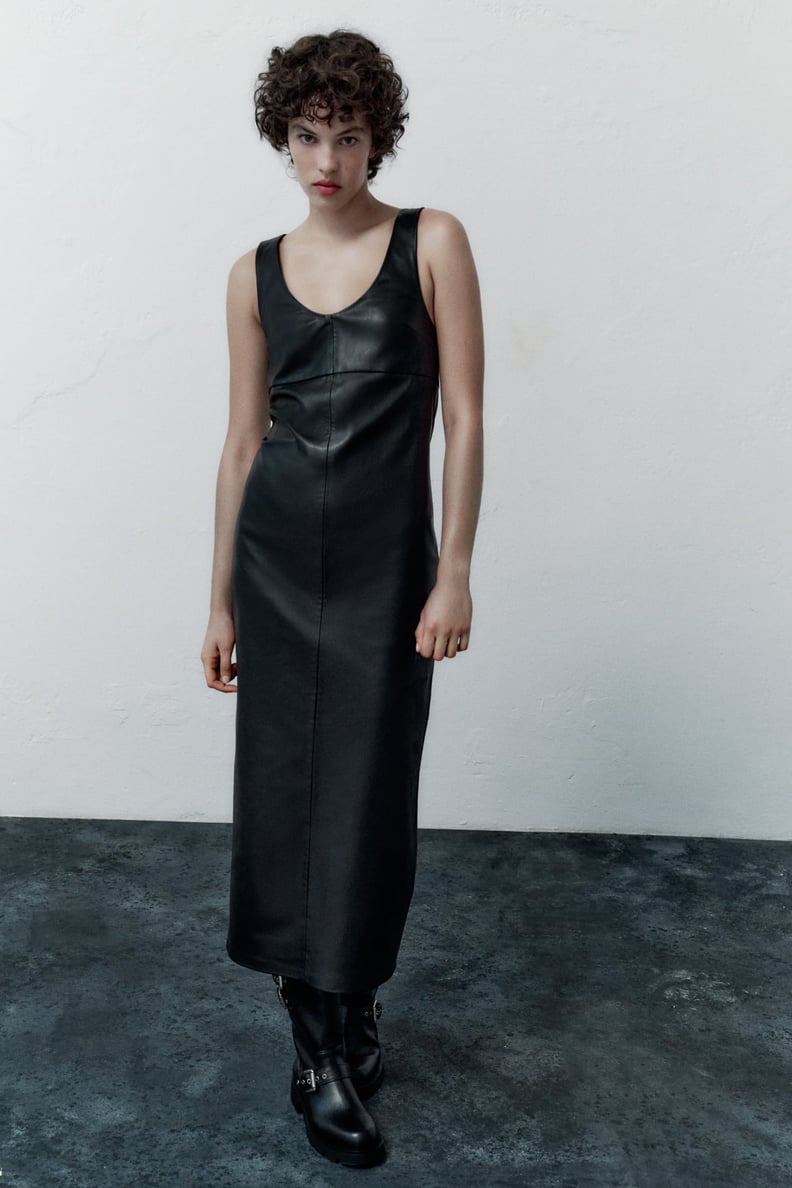 Zara
Zara Faux-Leather Midi Dress ($50)
Zara will forever be a favorite for those on a budget, delivering a plethora of wardrobe must-haves that are rife with trends pulled straight from the runway. As is the nature of fast fashion, the quality may not last you as long as some other handcrafted brands, but it's a great place to shop for those of-the-moment looks that you're not sure will stand the test of time, but certainly make a great statement right now.
07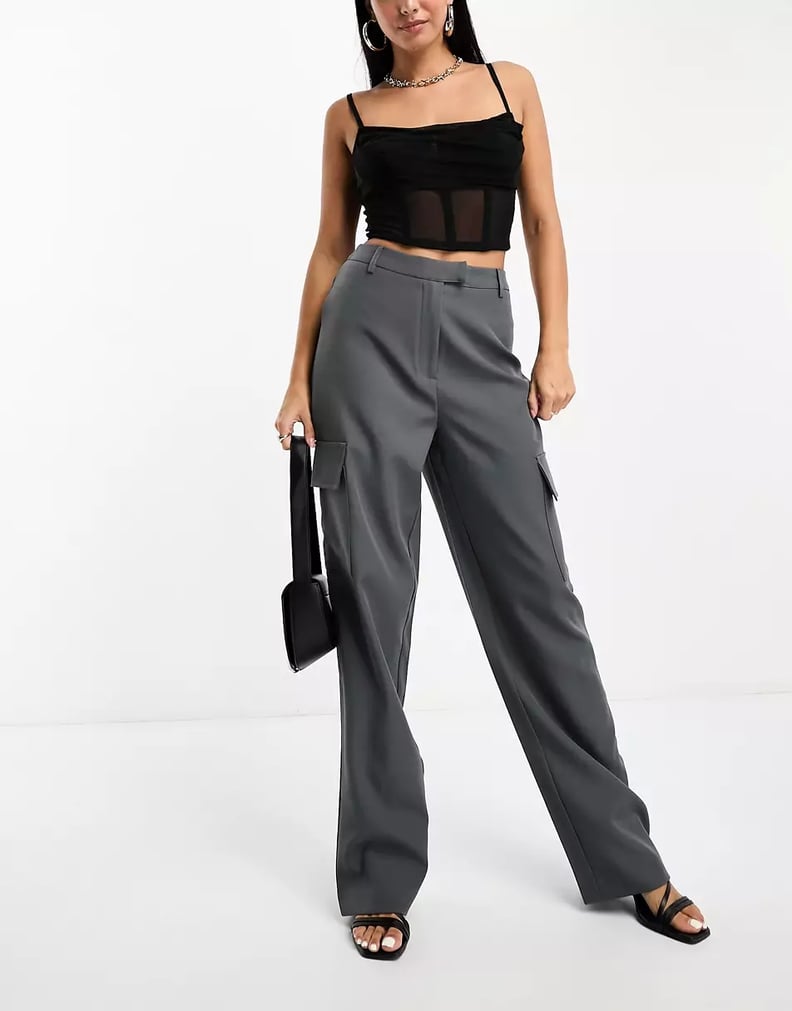 Asos
Asos Kaiia Wide-Leg Cargo Pants ($61)
Asos has long been a source for all cool-girl style. Whether you're looking for a '90s punk rock vibe, early-aughts "Clueless" inspiration, classic feminine flair, or workwear blazers, Asos has your back. Whether it's Asos label or a smattering of related lines that are all stocked on the website, you'll find whatever it is you're looking for without breaking the bank.
08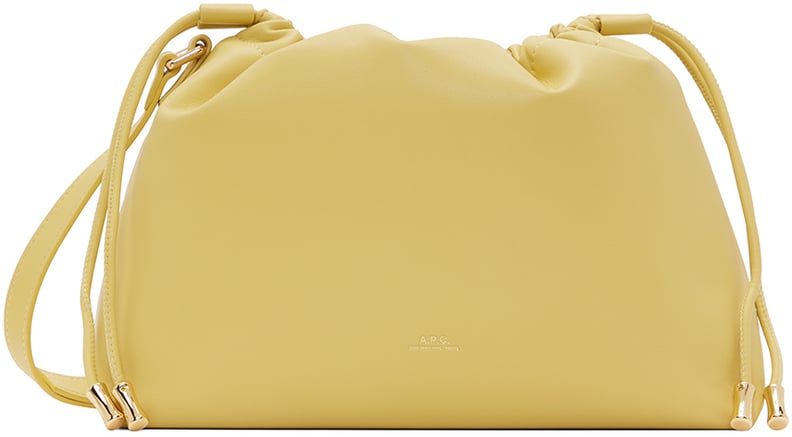 Ssense
A.P.C. Yellow Ninon Bag ($380)
Though Ssence is on the higher end when it comes to pricing, it still is a must browse on our list of best stores to shop in your 20s. The designer buy is youthful and fun-loving, including exuberant looks from both emerging, as well as established designers. If you're going to splurge on something for your growing wardrobe in your 20s, check out Ssense for a great collection that's curated to perfection. Case in point: this sunny A.P.C. Yellow Ninon Bag.
09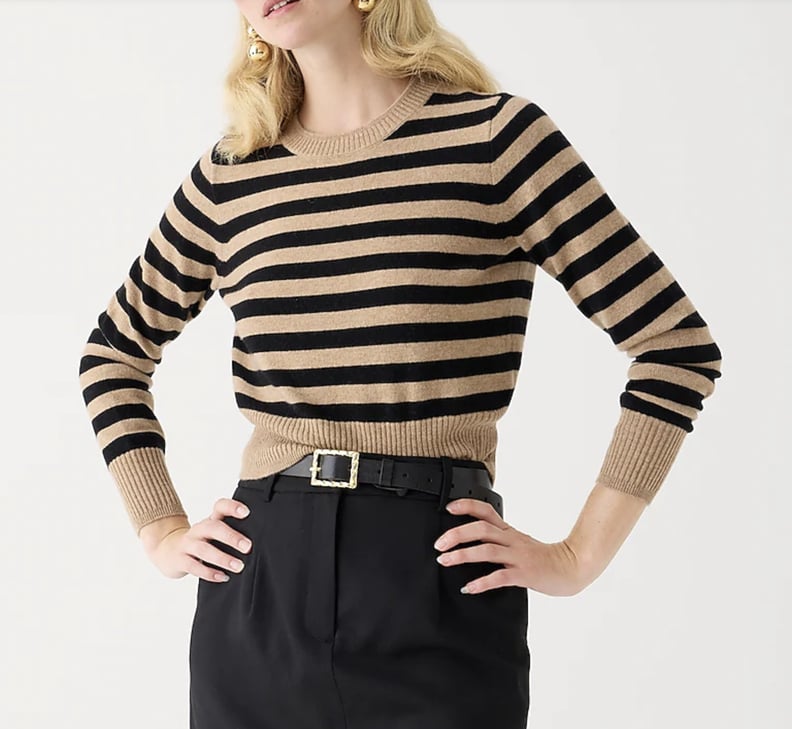 J.Crew
J.Crew Cashmere Shrunken Crewneck Sweater ($118-$148)
While J.Crew has certainly fluctuated in its brand persona over the past 10 years, the label has also ushered in a new and more youthful age for the J.Crew customer. Whether you're looking for a cropped cashmere sweater, slouchy chinos, or the label's signature swimwear in a rainbow of hues, J.Crew is back and it's better than ever.
10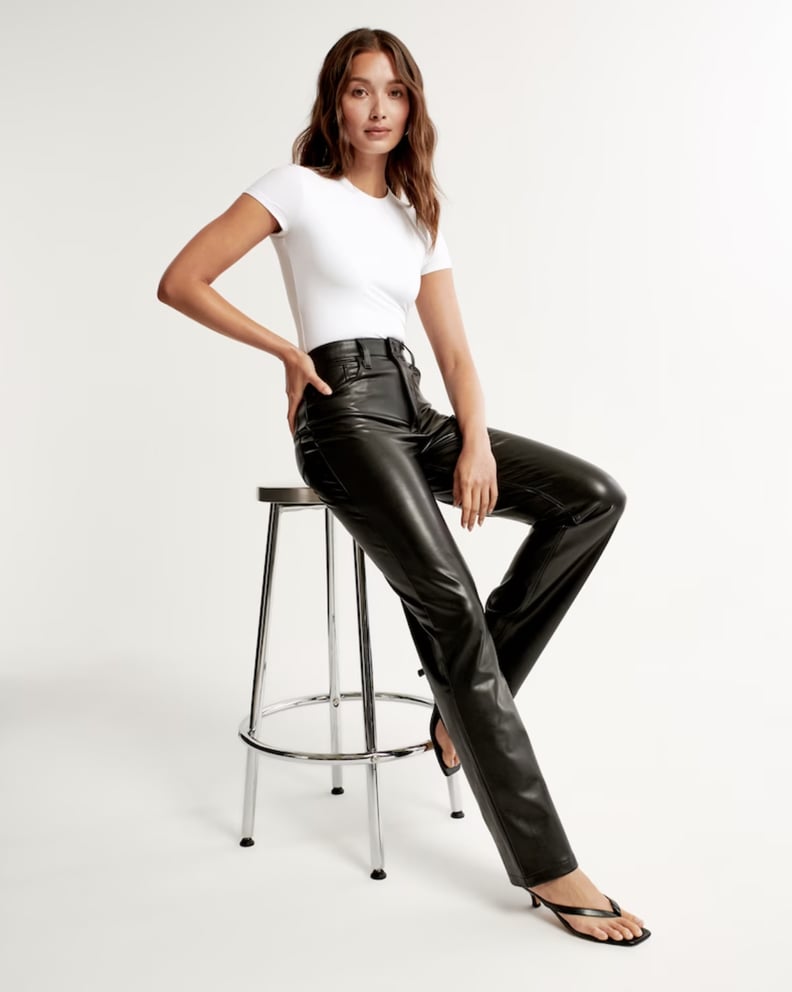 Abercrombie
Abercrombie Vegan Leather '90s Straight Pants ($88, originally $110)
Another brand that has really found its groove lately — especially for the 20-something set — is Abercrombie. The brand has seen success throughout many scattered decades, most significantly during the early-aughts, but the 2020s certainly has Abercrombie's heart. Here, you'll find sundresses, bodysuits, after-hours camisoles, and, of course, the ultimate selection of denim — just like these vegan leather jeans.