15-Minute CrossFit Workout
This CrossFit-Inspired Workout Is All About the Number 20
You can absolutely get a kick-ass, leave-you-breathless-on-the-floor, muscles-on-fire workout at home, and you don't need a ton of time either. This CrossFit-inspired workout can be done in about 15 minutes, and all you need is a pair of dumbbells and your own determination to push yourself hard and move fast.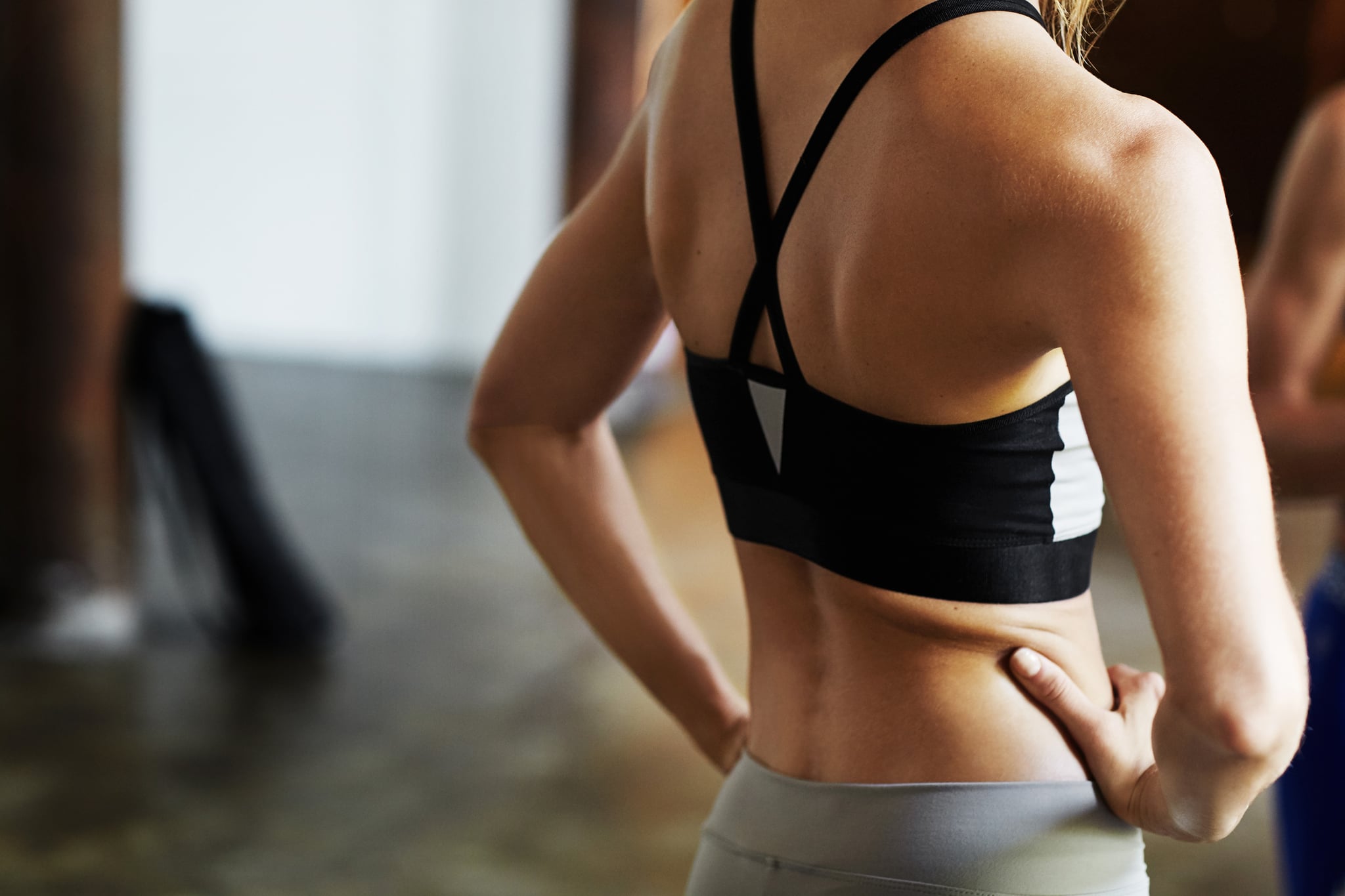 This workout involves alternating between burpees (everyone's favorite!) and other strength training moves. It targets all the major muscle groups, and although your heart will be pounding, your muscles burning, and your mind telling you to stop, just keep going! CrossFit coach and competitor Dani Horan of Champlain Valley CrossFit says the only way to get stronger is to push yourself past your comfort zone. And it's just 15 minutes out of your day, so give it all you've got!
The Workout: Complete the workout below as fast as you can with correct form.
20 burpees
20 alternating forward lunges (holding a three- to 20-pound dumbbell in each hand by your side)
20 burpees
20 triceps push-ups (try this trick to build strength to get off your knees)
20 burpees
20 deadlifts (holding a three- to 15-pound dumbbell in each hand)
20 burpees
20 squat to overhead presses (holding a three- to 15-pound dumbbell in each hand)
20 burpees
20 diamond sit-ups
If this workout seems too intense, or you don't have the time, cut the reps to 10 reps instead — you'll still get in a good workout!
Image Source: POPSUGAR Photography / Rima Brindamour