5 Tips For Getting Rid of That Cooped-Up Energy
Pause the Disney+ Binge, and Try These 5 Tips For Relieving Cooped-Up Energy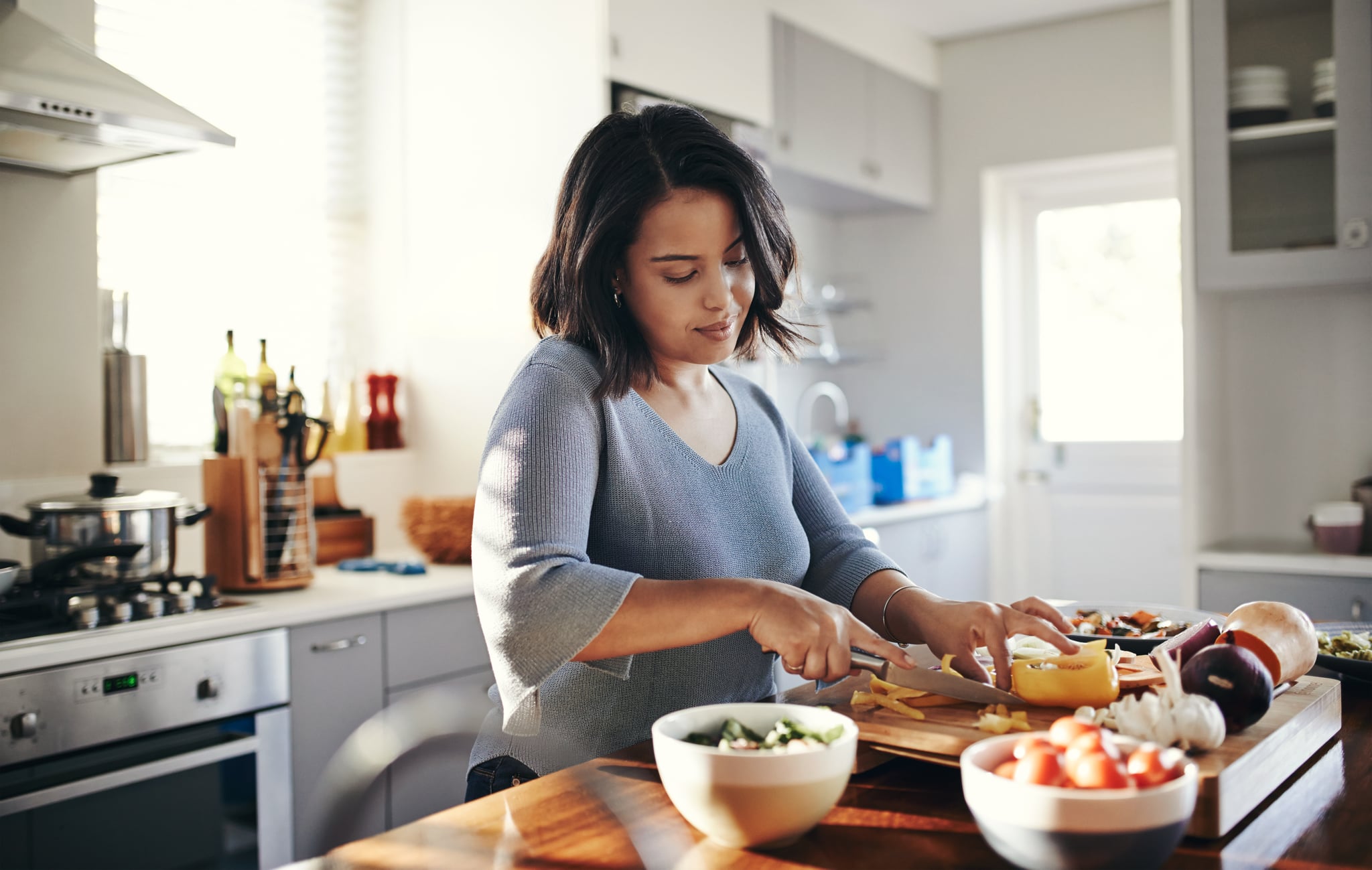 Given how important social distancing is right now, it's only a matter of time before I'll be pacing around my apartment in full cooped-up mode.
Instead of stocking my queue with more Disney+ shows, I've added a few at-home events to my calendar that'll revitalize my energy after hours spent working from the couch.
Maximizing your time indoors with the following activities will give you something to look forward to, replenish your energy, and stimulate your mind by allowing your creativity to flow.
Flip Your Space
Reimagining my home has always done wonders for my mental health.
An episode or two of Fixer Upper ignites my inner Joanna Gaines, and just like that, I'm knee-deep in flipping my apartment.
This isn't an excuse for me to go out and buy new decor, despite my virtual Anthropologie shopping cart that's filled to the brim with home goods. I challenge myself to get creative with what I already own.
By pushing dressers and my bed into different corners, swapping drapes from one room into another, and restyling my wall art, I feel accomplished — and my space feels refreshed and brand new.
Host a Date Night For One
Monday: scrambled eggs. Tuesday: fried eggs. Wednesday: cheese omelet . . . it's the endless cycle of rotating egg dishes to which we've all fallen victim. While this may be an easy-dinner route, it's anything but stimulating and can actually feel quite gloomy.
Excite your palate while having some fun by hosting a date night for yourself.
Put on a cute and comfy outfit, pour yourself a glass of wine, and press play on your favorite soundtrack while whipping up an elevated dinner.
Not sure what to make with what you have in the fridge? Input the ingredients you have on hand into Supercook.com for recipe inspiration.
How about a salad paired with chicken parm and a few scoops of ice cream for dessert?
Set up a fancy table setting and enjoy away from the couch.
You can tackle the dishes tomorrow — tonight is about treating yourself.
Sweat It Out With a YouTube Workout Video
Chances are your endorphins are low, and your Apple watch's consistent reminders aren't helping. By getting a sweat, you'll release some bed-ridden-induced stiffness and feel productive.
Even if it takes some self-coaching to get off the couch, roll out the yoga mat, and tune into a YouTube fitness video — it'll be well worth the effort.
Tap into POPSUGAR's Fitness YouTube channel for all the inspiration you need. By committing to just one workout a day, you'll notice a difference in your mood in no time.
Bring the Spa to Your Bathroom
It's time to tap into your bath-bomb collection.
Strip down from your day-three sweatpants, light some candles, set some mood lighting and music, and soak all the cooped-up energy away in a rejuvenating bath.
Wrap yourself in your favorite towel set and take to your vanity for face masks, nail polish, and moisturizing. It's your time to have a Princess Diaries-transformation moment.
Once the head-to-toe makeover is complete, by all means, snap away with a little selfie photo shoot. You should be feeling yourself.
Declutter Your Closet
Put on a brave face and finally tackle the closet clean-out you've been avoiding for months.
Sometimes, it's best to toss everything in a pile and go through each piece one by one. Anything you decide to keep gets put back in color-coded-or seasonal-order, and donate the rest.
Be tough on yourself. Do you really need that crop top that hasn't been touched since your freshman year in college?
Not only will you feel empowered after decluttering, but refreshing your style is easier after actually knowing what you own.
Click here for more health and wellness stories, tips, and news.
Image Source: Getty / mapodile