7-Minute Workout
Warning: You'll Probably Quit the Gym After Doing This At-Home Workout — It's That Good
You don't need a gym membership, fancy studio, or even a lot of time to get in shape. What you do need is a solid workout and dedication. We'll provide the workout, you just need to give it your all. This short and sweet circuit targets every single muscle in the body and gets your heart rate up. Combining HIIT with strength training gives you a routine that will help you burn fat and build muscle. Oh, and you can do it just about anywhere, without a single piece of equipment.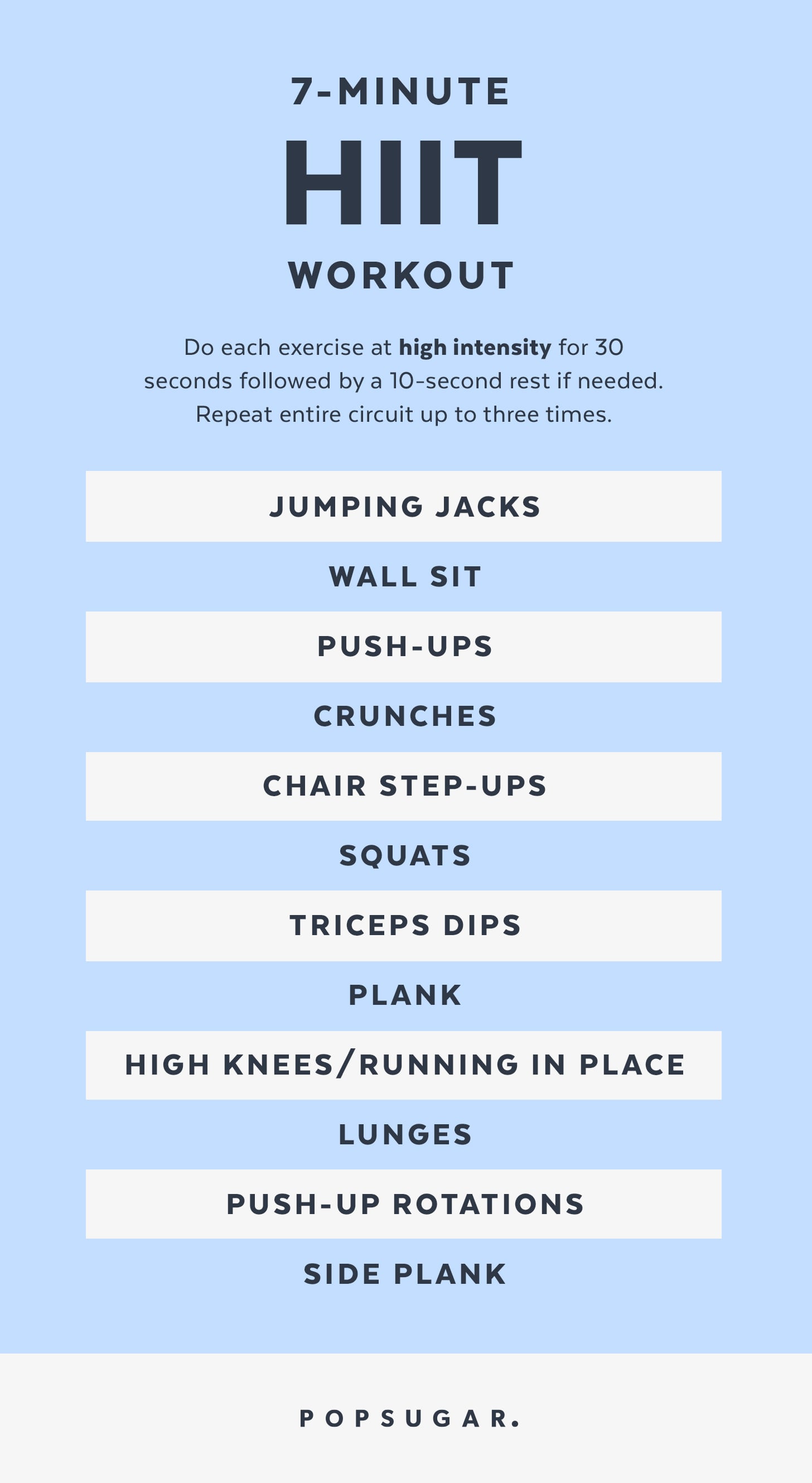 This seven-minute workout (yep, seven whole minutes) was first popularized in 2013 by the American College of Sports Medicine (ACSM). A study published in its Health and Fitness Journal found that intense training for a short period of time can create the same benefits of a less-intense, longer, and more traditional workout. The keyword here is intense. With 10 being your max, do each move at an eight and make sure to keep the rest period between exercises at a short 10 seconds.
What's great about this workout is how easily it can be built upon as your fitness level increases. Do additional rounds as your endurance builds, add weights as your strength builds, and when you really want a challenge, add in plyometrics.
Image Source: POPSUGAR Photography