Alicia Vikander Tomb Raider Ab Workout Video
These 4 Workouts Helped Alicia Vikander Sculpt Her Insane Washboard Abs For Tomb Raider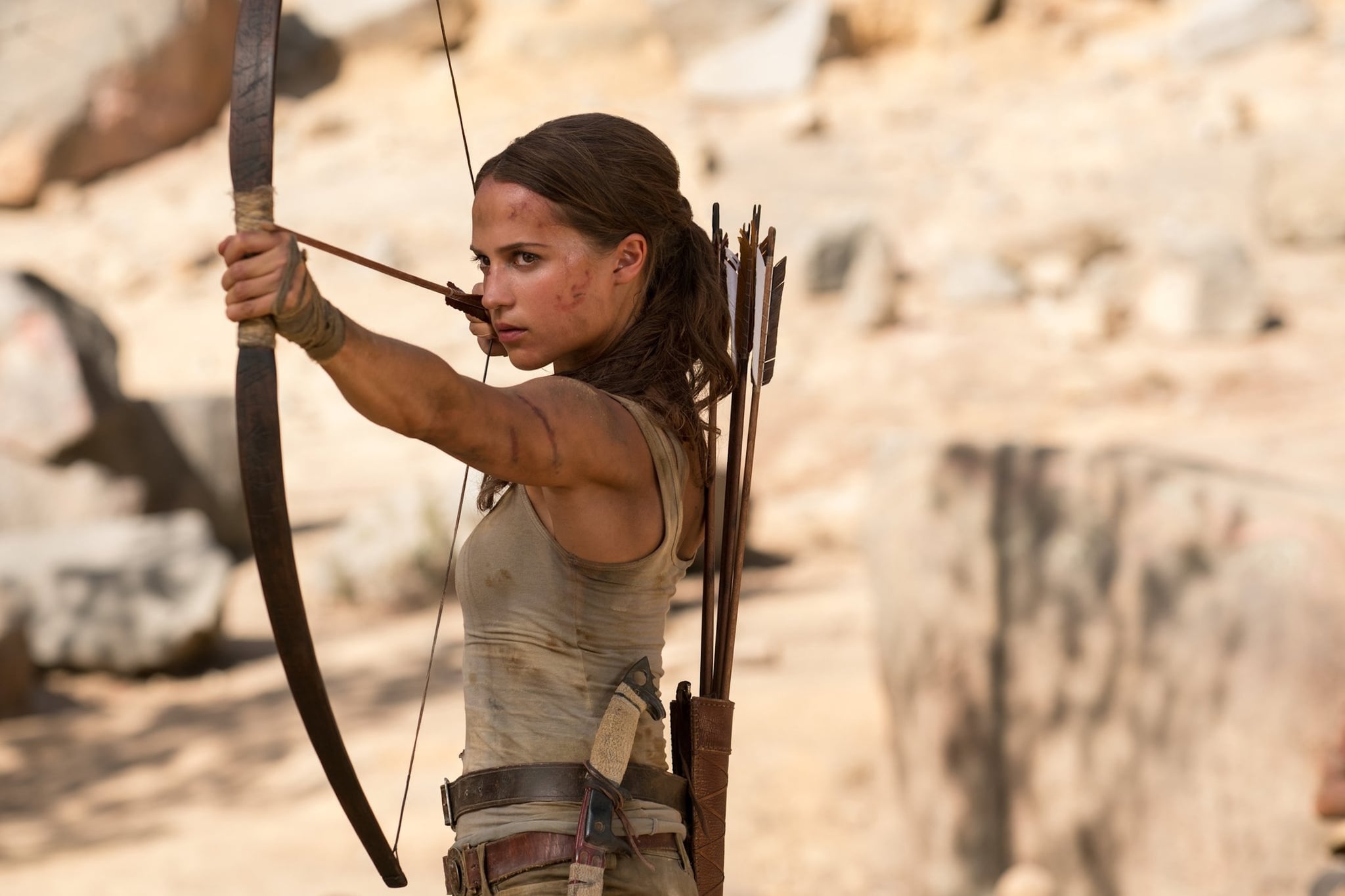 In case you missed it, Alicia Vikander got majorly ripped while prepping for the Tomb Raider reboot. The Swedish actress, who played the role of Lara Croft in the action film, worked with celebrity trainer and wellness expert Magnus Lygdback for seven months to transform herself into the gun-wielding, axe-throwing, ass-whooping hero, which required some pretty grueling workouts.
We already chatted with Magnus about Lara's — er, Alicia's — pre-Tomb Raider strength-training and diet routine, but the celeb trainer just shared a behind-the-scenes peek at Alicia in action that proves just how intense her workouts really were. In a video shared on Magnus's Instagram page, Alicia is seen doing what her trainer calls the "stir the pot" core workout. While balancing her forearms on top of an exercise ball, she rotates her arms in a circular motion, all while keeping her body in a perfect plank-like position. When Magnus says "switch," Alicia stops the arm rotations and starts doing mountain climbers with her legs while still keeping her arms glued to the ball. Damn! Watch the movie star slay the challenging moves below.
Fortunately, that isn't the only behind-the-scenes scoop Magnus has divulged about Alicia's workouts, as he began sharing Instagram videos of himself doing other core exercises they did together in the months leading up to Tomb Raider. First up is the straight reverse plank. Magnus suggests doing three one-minute sets of these bad boys.
Another ab workout they did together? Windshield wipers! These look so fun, guys (until the third set, that is).
Here's a closeup of Alicia herself doing leg lifts with kicks, for your viewing pleasure. Magnus recommends that beginners do three sets of 10 reps, and if you're more advanced like Alicia, do 15 reps per set.
Magnus has plans to share even more of Alicia's Tomb Raider ab workouts on his Instagram and Playbook app channel, so stay tuned for those if you're looking to sculpt your abs just like Alicia. Get ready to feel the burn!