BLITZ-Style Power Workout
Go Intense at the Gym With This Printable Power Workout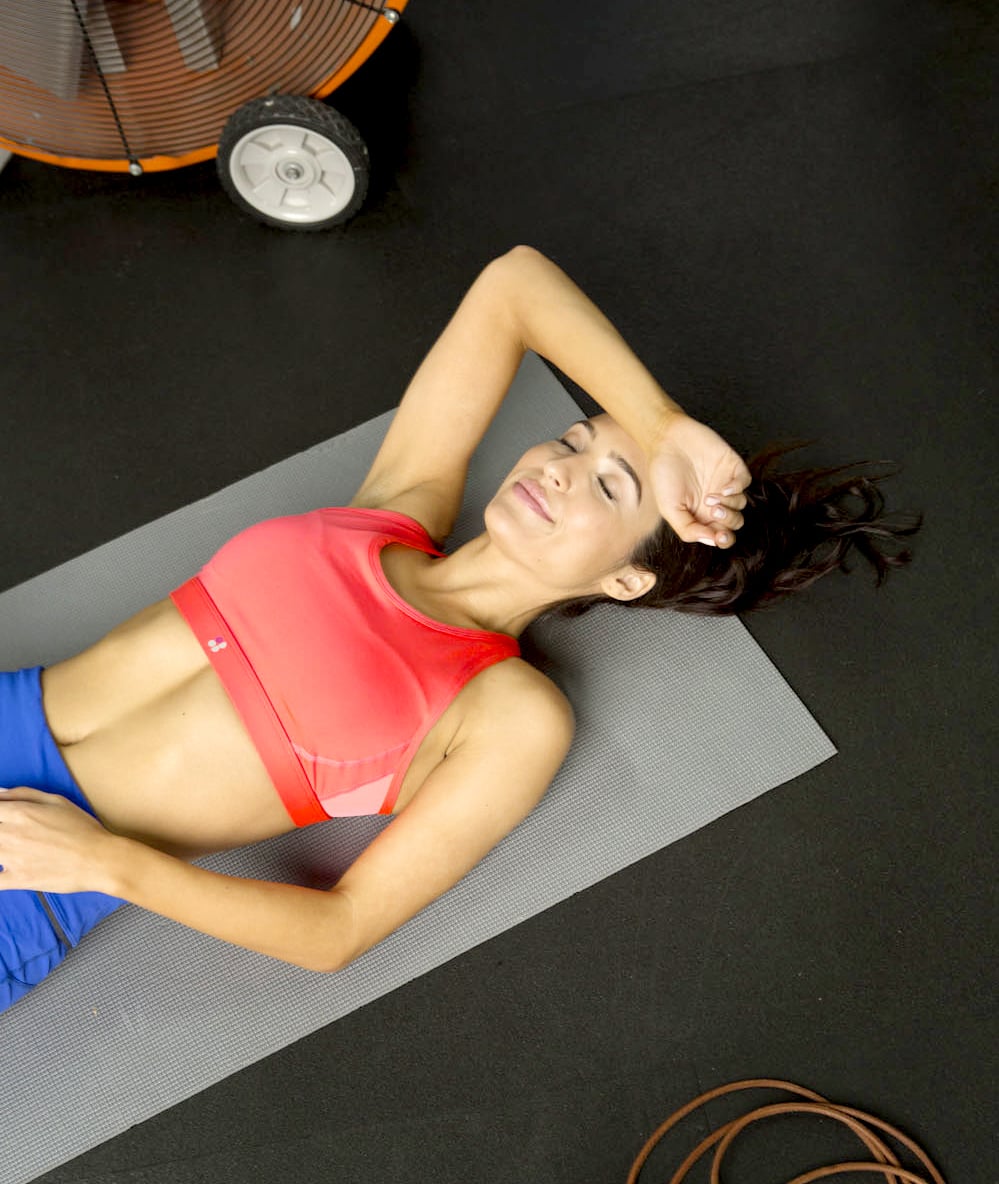 Need some workout inspiration? Take this poster with you the next time you hit the gym: it's based on a typical workout at BLITZ, Sports Club/LA's intense conditioning class that incorporates cardio and strength-training moves as well as small class sizes to help you increase your power, strength, and endurance. I've taken a few classes and love the individualized attention and at-your-own-pace setup (it reminds me of CrossFit). The following workout is similar to a recent BLITZ class we attended: set aside at least 45 minutes to go through the entire total-body warmup and workout.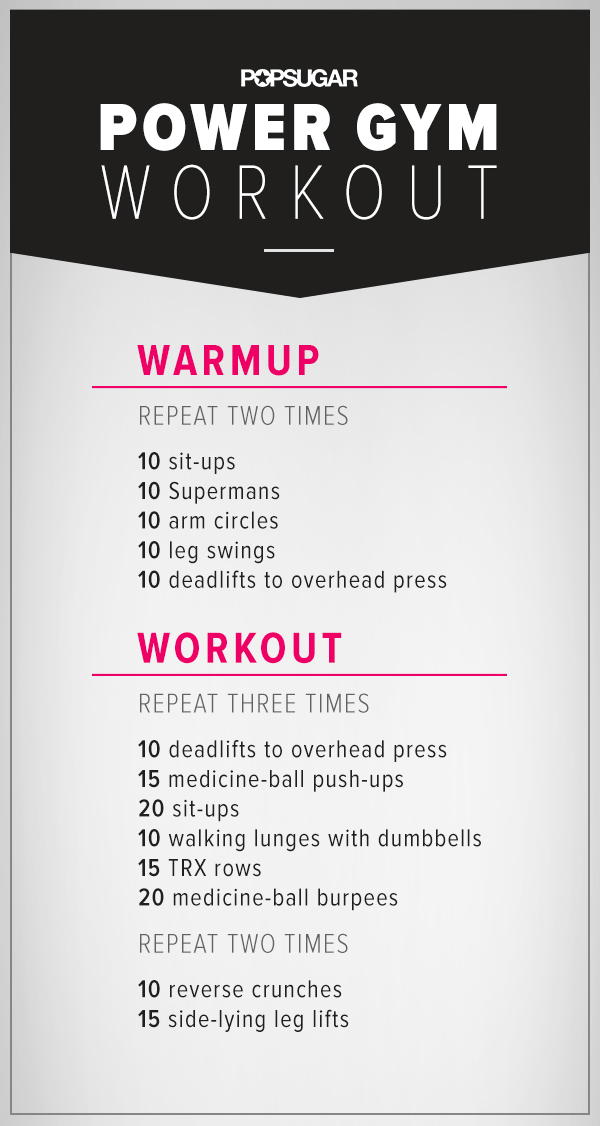 Get a printable version of this workout poster here.
You'll need a medicine ball, a pair of dumbbells, a barbell, TRX straps, and a mat for the workout.
Set up your mat close to the weight area so you'll have access to the medicine balls, barbells, and dumbbells you need. You can use either a pair of dumbbells or a barbell; just make sure you choose a weight where you can still do the moves correctly (this goes for the medicine ball for the burpees as well as the dumbbells for the walking lunges). For arm circles, leg swings, and side-lying leg lifts, do 10 reps per leg or arm.
Click on each link to find out more on how to do the more complicated exercises: