Banza Chickpea Pasta Review
Banza Tastes Like Real Pasta, but Has 25 Grams of Protein (Also, You Need It)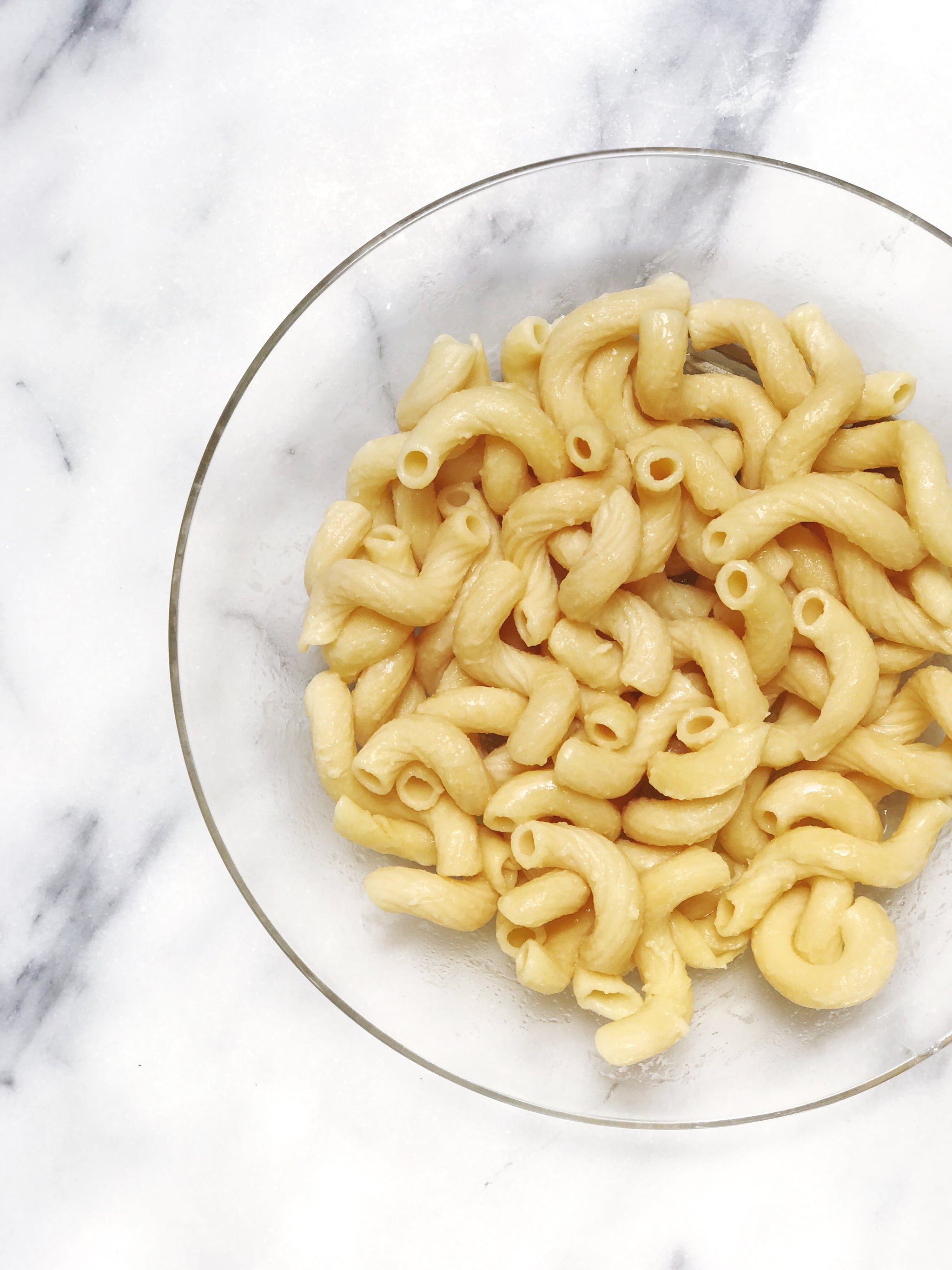 If pasta is made out of chickpeas, it's basically salad . . . right? Kidding (sort of), but we're still over the moon about Banza's chickpea-based, protein-packed, gluten-free pasta. And yes, it tastes as good as it looks.
Banza has gained popularity lately thanks to a bit of a boost from social media, smart marketing, and influencers — Tone It Up even included the boxed pasta in its nutrition plan. So naturally, we wanted to test and see if it really tastes as good as regular pasta.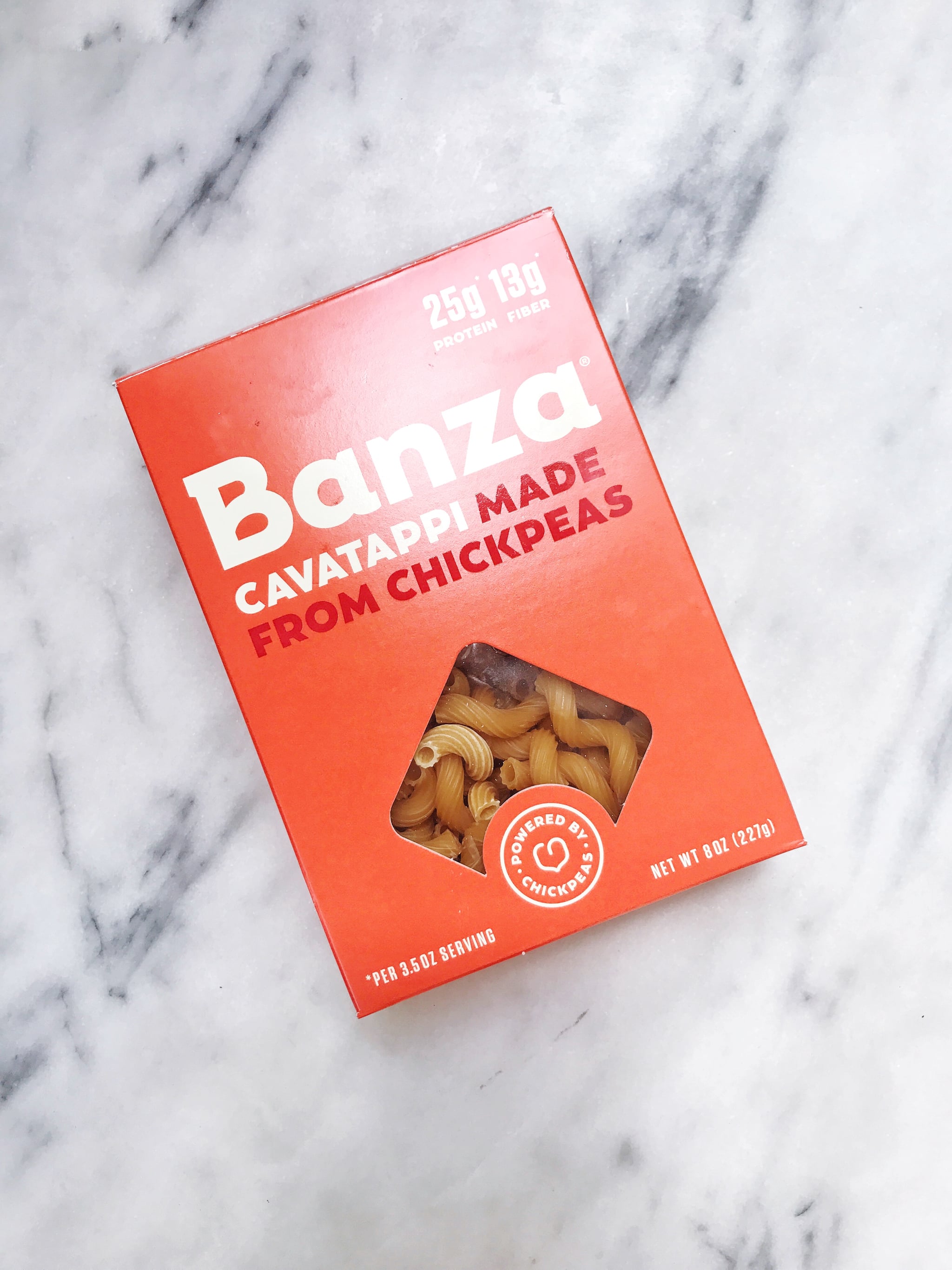 The noodles come in all different shapes and sizes (we had previously tried one of its macaroni and cheese offerings): shells, spaghetti, elbows, and more. You can find them at grocers, from your local Target or Whole Foods to Costco. We decided to test out this fun cavatappi to mix things up!
In a single 3.5-ounce, 340-calorie serving, Banza pasta offers up 25 grams of protein. TWENTY-FIVE GRAMS. You'll also get 56 grams of carbohydrates (43 net carbs), 13 grams of fiber, and 50 percent of your daily iron. Banza compared its nutrition to that of an average pasta, which has roughly half the protein at 13 grams, only three grams of fiber, and 71 net carbs (we cross-referenced with the USDA info on average pasta — which showed fewer grams of protein and fewer carbs than what Banza printed, but no data on fiber — as well as Barilla's cellentani, which showed similar data to what Banza printed).
The ingredient list includes chickpeas first and foremost, followed by tapioca, pea protein, and xanthan gum. This twisty pasta is certified vegan, gluten-free, non-GMO, and low on the glycemic index.
After boiling a serving for about 10 minutes, we drained in a colander and added a little bit of Kerrygold grass-fed butter and truffle salt [Editor's note: I just got back from Italy and I'm reminiscing about buttery truffle pasta.] — and it was phenomenal. The cooked texture is that of a perfectly al dente pasta and the taste is quite similar to actual pasta as well — it's an excellent vehicle for whatever sauce or toppings your heart desires.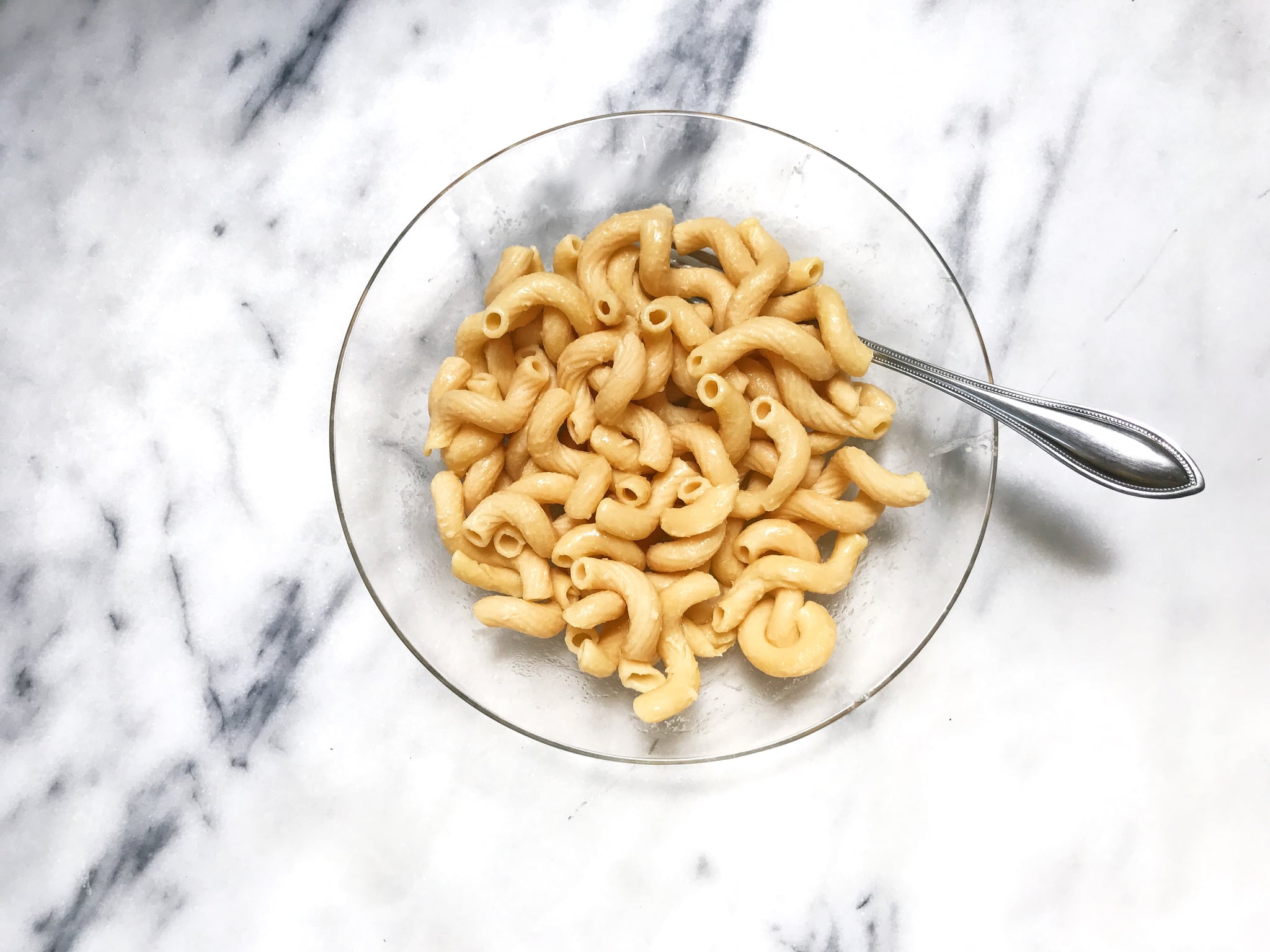 If you're celiac, gluten-sensitive, or trying to cut back on gluten in general, this is an excellent pasta for you. And if you love your pasta dinners but want to add some plant-based protein, this is also an incredible way to do so. Boil up some chickpea goodness for yourself and check out some of our favorite healthy pasta sauce recipes to customize your creation.